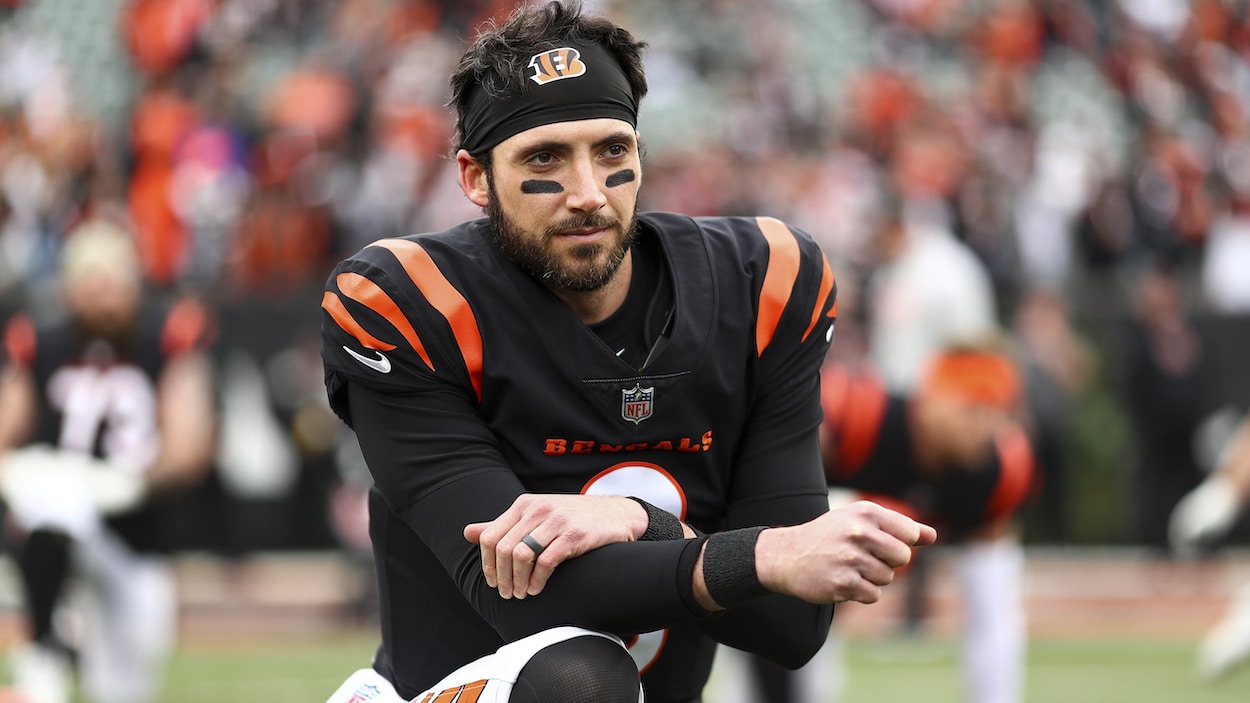 Who Is Joe Burrow's Backup in 2023?
Who is Joe Burrow's backup quarterback? Hopefully fans don't need to find out. But if they do, the Bengals backup QB is Brandon Allen.
The NFL playoffs are all about the quarterbacks. In 2023, the league's postseason involved a long list of Super Bowl signal-callers, such as Tom Brady, Patrick Mahomes, Joe Burrow, Josh Allen, Justin Herbert, Dak Prescott, and Jalen Hurts. However, with defenses getting tougher in the playoffs, backups have played a huge role this postseason. Second (or third or fourth-stringers) Brock Purdy, Josh Johnson, Chad Henne, and Skylar Thompson all played roles in the AFC and NFC knockout rounds. Cincinnati Bengals QB Joe Burrow hasn't had to exit a game yet, but with all the signal-callers going out recently, it's fair to ask, who Is Joe Burrow's backup in 2023? The Bengals backup QB is Brandon Allen.
Who Is the Joe Burrow backup in 2023?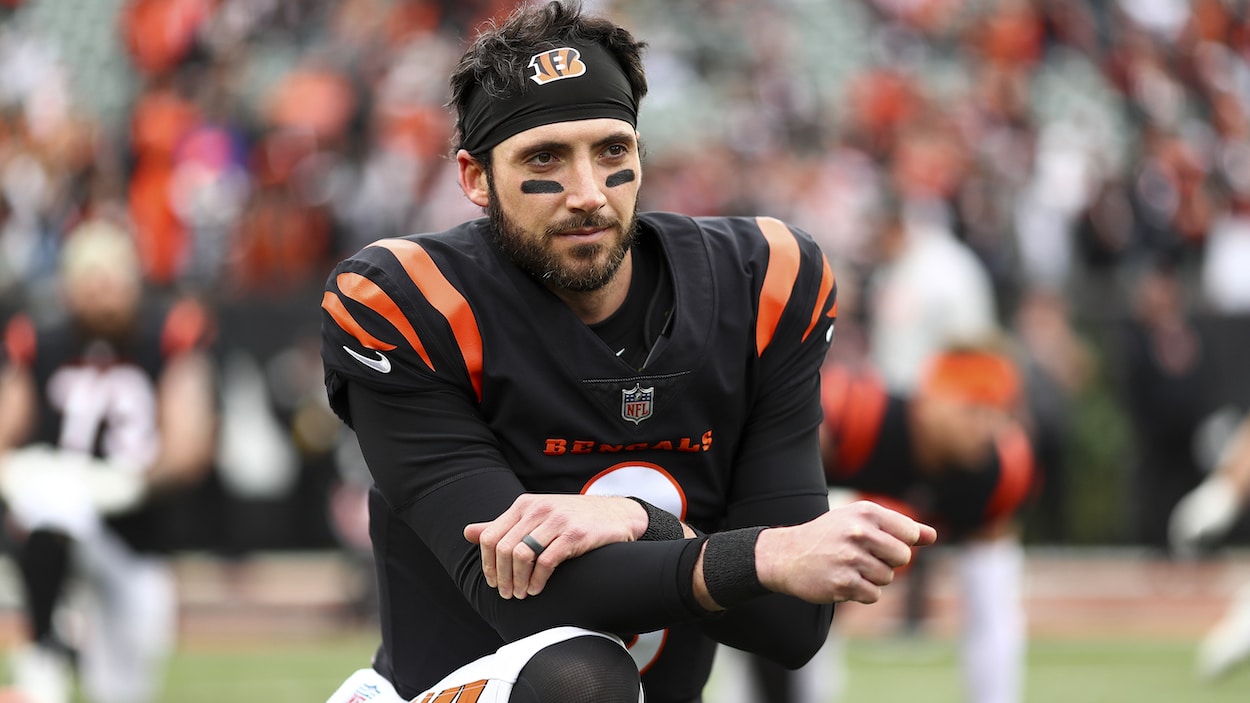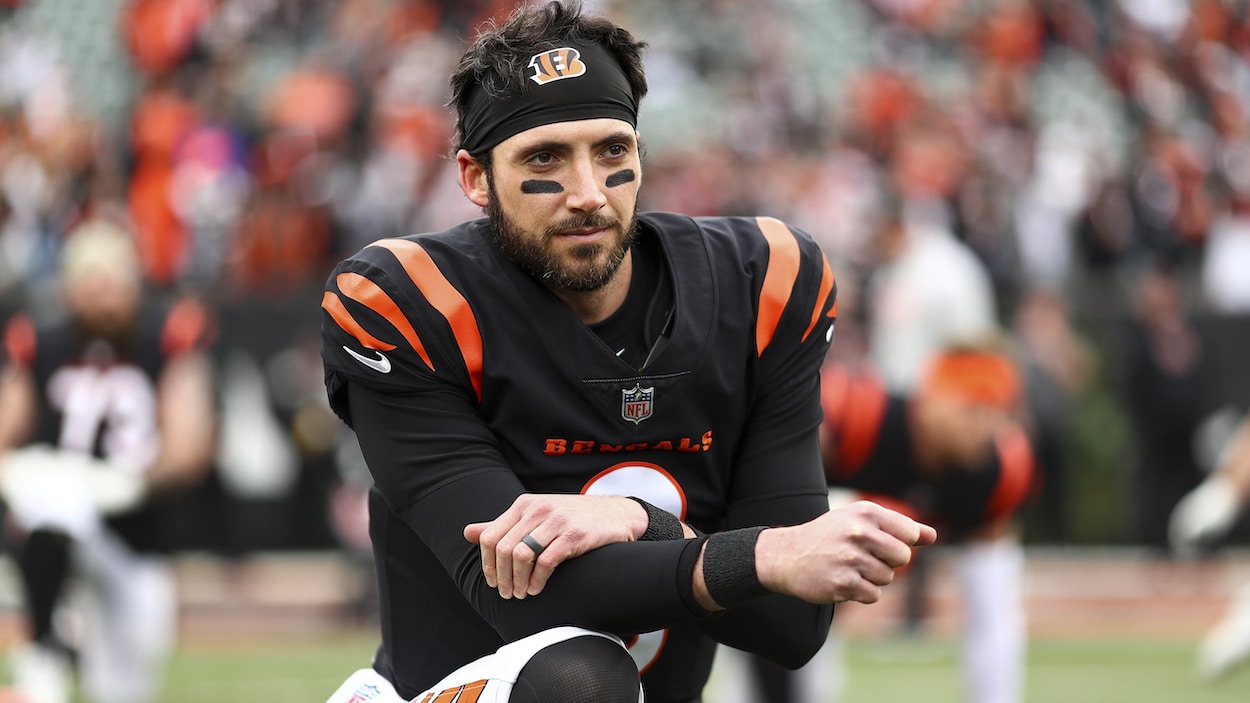 Joe Burrow played 99% of the Bengals' snaps in the 2022 season. That didn't leave much action for Bengals backup QB Brandon Allen.
The fourth-year signal-caller was on the field for 16 snaps this season. Allen came in at the end of a 42-21 blowout over the Carolina Panthers in Week 9. He threw three passes (completing 100% of them!) for 22 yards. He also ran three times for -1 rushing yard.
Allen played four years at Arkansas before the Jacksonville Jaguars drafted him in the sixth round of the 2016 NFL Draft. However, the 6-foot-2 signal-caller didn't catch on with an NFL team before signing with the Denver Broncos in 2019.
The former Razorback started three games that season, going 39-of-84 for 515 yards with three touchdowns and two interceptions. Allen's record as a starter in Denver was 1-2.
After that, he caught on as the Bengals backup QB in 2020 and has held the position ever since. When Burrow went out in 2020 with a knee injury, Allen started five games, going 1-4 and throwing for 925 yards on 92-of-142 passing with five TDs and four INTs.
Finally, in 2021, Burrow's backup got in six games but only started one. All told, he was 17-of-34 for 149 yards with two TDs, zero INTs, and an 0-1 record.
Let's hope fans don't have to Google "who is Joe Burrow's backup" in the 2023 playoffs. But if they do, Brandon Allen is the answer.