Who is the NFL's Highest-Paid Punter in 2022?
Most NFL fans are aware of how much money the glamor position groups in the league make. A top quarterback will cost you around $40 million, while an elite wide receiver will earn $20 to $30 million. What many fans might want to know, though, is how much the highest-paid punter in the NFL in 2022 makes. To answer that question, we'll look at the NFL players who play the league's least-heralded position and see how much money the top punters are making these days.  
Detroit Lions punter Jack Fox is the highest-paid punter in the NFL in 2022
In 2021, the Seattle Seahawks signed punter Michael Dickinson to a four-year, $14.7 million extension with a $6.5 million signing bonus and $7.5 million guaranteed. That deal — with a $3.675 million average annual value — made him the second-highest-paid punter last season behind the Los Angeles Rams Johnny Hekker.  
After helping the Rams win a Super Bowl at the culmination of the 2021 season, the Rams released Hekker, making Dickinson the highest-paid punter heading into the 2022 campaign.
Dickinson lost that distinction on the eve of Week 7, as the Detroit Lions re-signed their punter, Jack Fox, to a three-year, $11.325 million contract with $7.5 million guaranteed.
That gives Fox an annual average value of $3.775, besting Dickinson by $100K.
Fox is a 26-year-old Missouri native who played college football at Rice University. He signed with the Kansas City Chiefs as an undrafted free agent in 2019, but the team cut him in his first training camp.
The punter then signed with Detroit, spent his rookie season on the practice squad, and then won the job in 2020 on his way to becoming one of the best (and how the highest-paid) punters in the NFL.
The top five highest-paid NFL punters in 2022
The 2022 season is a good time to be a punter. Sure, teams are punting less than ever with the new league-wide trend of going got it on fourth down. But teams also realize that a good punter is a valuable commodity who can flip field position and change the tide of games.
Because of that, the highest-paid punters in the NFL in 2022 are making incredibly good money. In addition to Fox and Dickinson, the top five (or seven) highest-paid punters for 2022 by average annual value (AAV) are:
Jack Fox, Detroit Lions: $3.775M
Michael Dickinson, Seattle Seahawks: $3.675M
Tress Way, Washington Commanders: $3.4M
Jake Bailey, New England Patriots: $3.04M
Brian Angerer, Dallas Cowboys; A.J. Cole, Las Vegas Raiders; Logan Cooke, Jacksonville Jaguars: $3.0M
The Commanders' Way currently leads the NFL in punts (35) and punt yards (1,675), while a player not on this highest-paid punter list, Tennessee Titans rookie Ryan Stonehouse, leads the league in yards per punt at 54.9. The best yards per punt for one of the top-paid punters is A.J. Cole, in third with 52.1 yards.
Who is the lowest-paid punter in the NFL?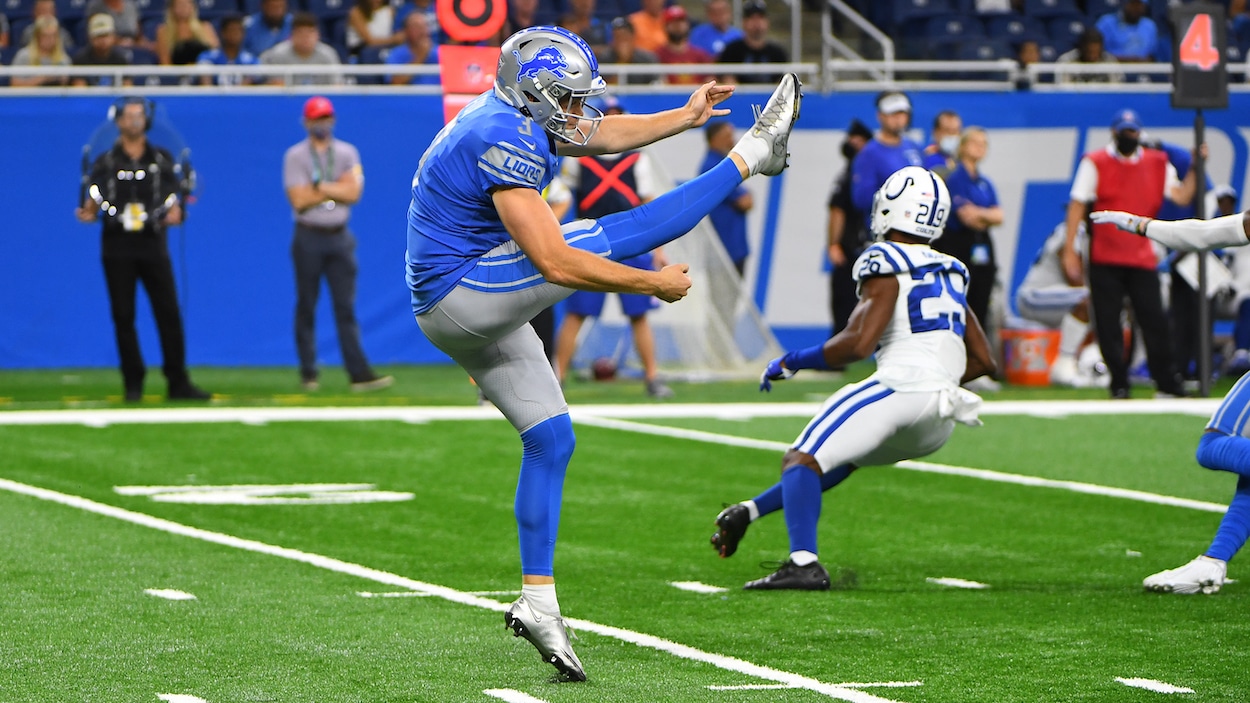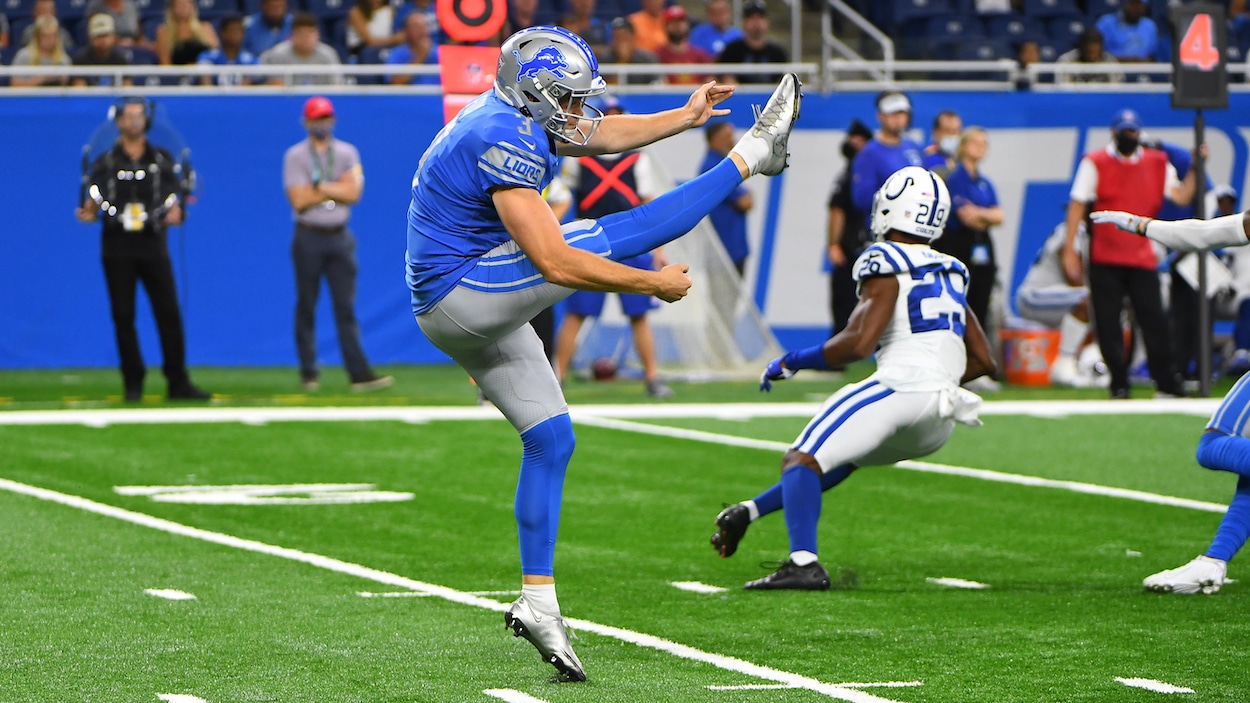 RELATED: Bo Jackson Makes a Shocking Tecmo Bowl Confession
Whenever you talk about the highest-paid player at a position, it's interesting to note who the lowest-paid player is.
Heading into Week 7 of the 2022 NFL season, no punters are making the league minimum of $705,000. The players at the bottom of this list currently are New Orleans Saints punter Blake Gillikin and Chiefs punter Tommy Townsend. The second-and third-year players, respectively, are on the books for $762,167 this year.
Right above Gillikin and Townsend are the Denver Broncos' Corliss Waitman ($764,667), Philadelphia Eagles Arryn Siposs ($845,000), Minnesota Vikings Ryan Wright ($855,000), and Stonehouse ($856,667).
One thing this list tells us is that it doesn't always take a highly-paid punter to get good special teams results. Case in point, Townsend is No. 2 in yards per punt behind Stonehouse with a 54.0-yard average.
Have thoughts on this topic? Keep the conversation rolling in our comments section below.