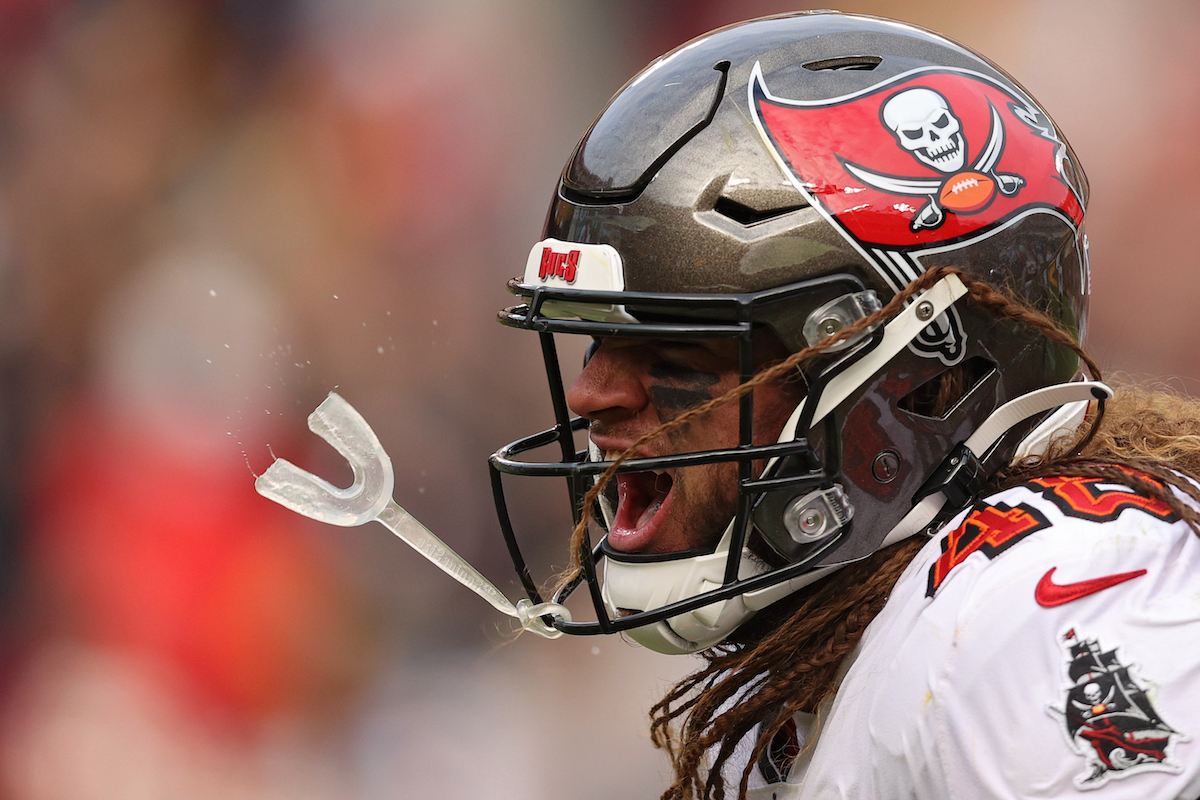 Who Is the Lowest-Paid NFL Player Earning the League Minimum Salary?
Giants rookie Tae Crowder was the last pick in the draft but not the lowest-paid player in the NFL. Those bragging rights go elsewhere.
Kansas City Chiefs quarterback Patrick Mahomes signed the biggest deal in NFL history, a 10-year contract valued at $450 million. He and other star NFL players bring home huge paychecks. But what happens to Mr. Irrelevant? That's the title given to the last player chosen in the annual NFL draft. In 2021, the Buccaneers selected Grant Stuard, giving him the honor as the 259th pick.
Although picked last, the linebacker still managed to secure a four-year, $3,556,244 contract, reports Spotrac. Needless to say, the Tampa Bay rookie is not the lowest-paid NFL player. Instead, a whole group of athletes earns this honor.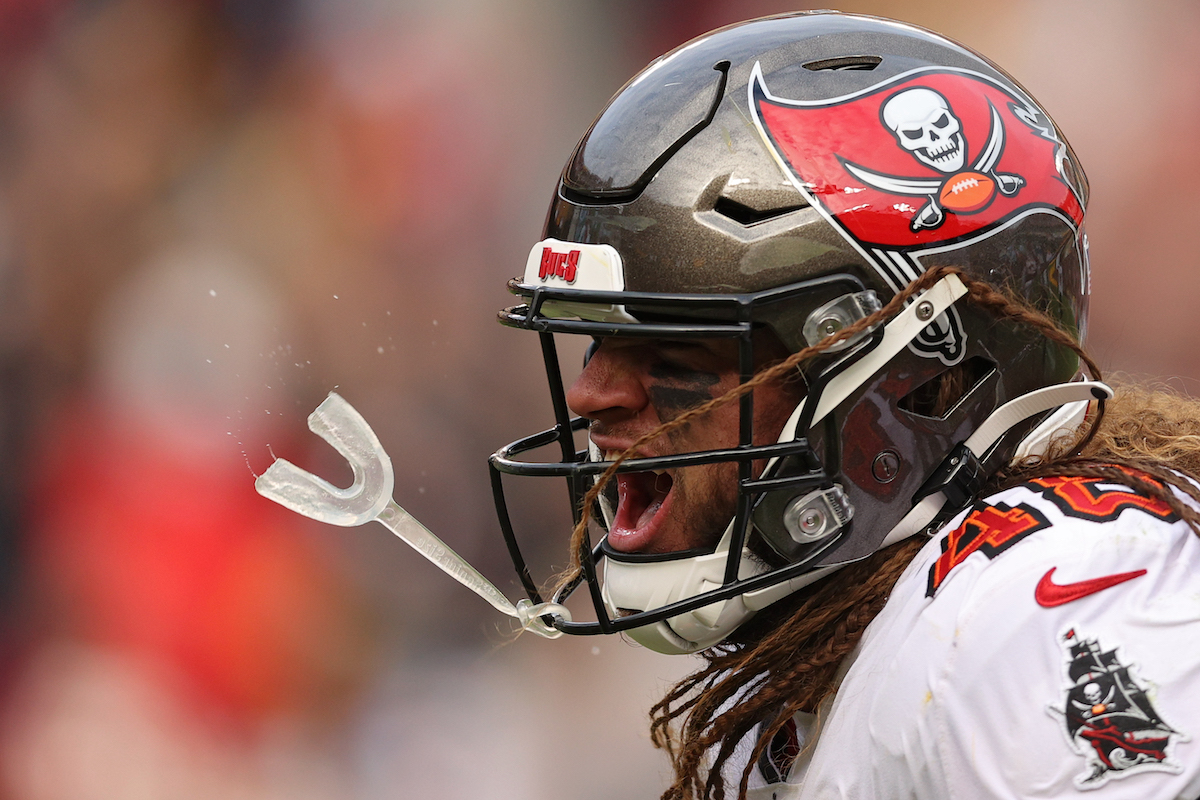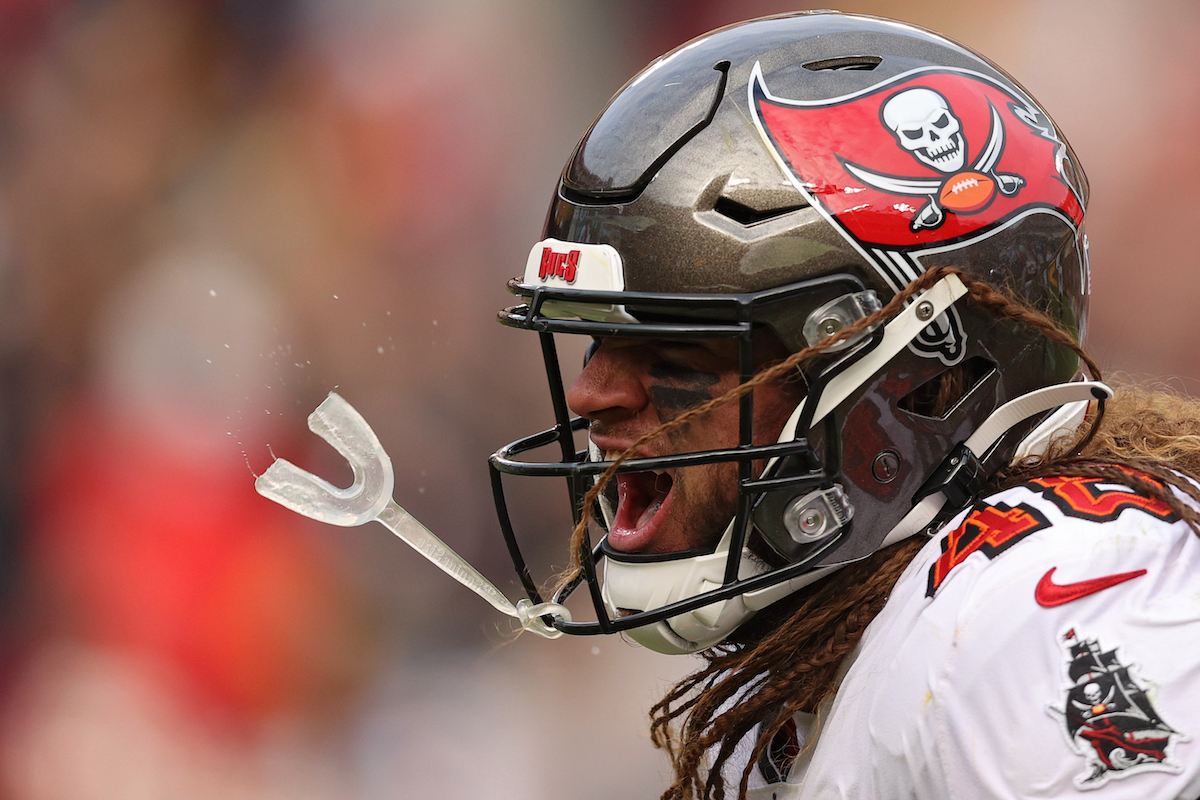 What the collective bargaining agreement means to NFL players
In 2020, NFL players marginally approved a new Collective Bargaining Agreement (CBA) that's in effect until 2030. The 2020 season saw two teams, one from each conference, added to the playoff schedule. In 2021, the regular-season schedule was expanded from 16 to 17 games. For the next 11 years, this approved CBA will serve as the governing document for all player negotiations, contract regulations, and rules of play.
In 2021, players began to receive a larger portion of NFL revenue. According to a memo reported by ESPN, players see an additional $70.5 million in combined revenue because of the playoff expansion. In 2021, they received a guaranteed 48% of all revenue in addition to a "media kicker" for secured TV contracts.
The NFL's minimum salary for 2020
One of the CBA stipulations is that all active roster NFL players must receive a one-year contract with a minimum salary of $660,000. This is a $100,000 jump from the last CBA, which stated that $510,000 was the threshold for some of the lowest-paid NFL players. It's also a jump from 2020, which had a $610,000 minimum salary.
There are still a large number of players receiving less because they are working under old contracts. Some sit at $570,000 while others have existing contracts valued at $495,000. These terms won't be renegotiated until their contract comes up for renewal. But, they are still not at the bottom of the barrel when it comes to paydays.
The lowest-paid NFL players of the 2021-22 season
The lowest-paid NFL player for the 2019-20 season was Seattle Seahawks' tight end Tyrone Swoopes. The 25-year old free agent was drafted in 2017 and was signed and waived nine times from the Seahawks' practice squad. According to 7Up Sports, Swoopes received a paltry salary of just $378,000. As of last season, he hasn't been an active NFL player.
For the 2021-22 season, a total of 41 players earned the league minimum salary due in part to the CBA changes. The group includes defensive lineman Malik McDowell, pass-rusher Chauncey Rivers, center Jake Hanson, tight end Andrew Vollertand, and running backs Adrian Killins and Ty'Son Williams. You may recognize Rivers' name from the second season of Netflix's Last Chance U or McDowell's name because he's had some run-ins with the law.
One way football players end up earning less than the league minimum salary: They're signed to the practice squad. Each NFL team can have 16 practice squad players. Those with two or less accrued NFL seasons make at least $9,200 per week or $165,600 for the season (18 weeks), according to AS. Those who have accrued three seasons or more earn $14,000 a week ($252,000 for the season).