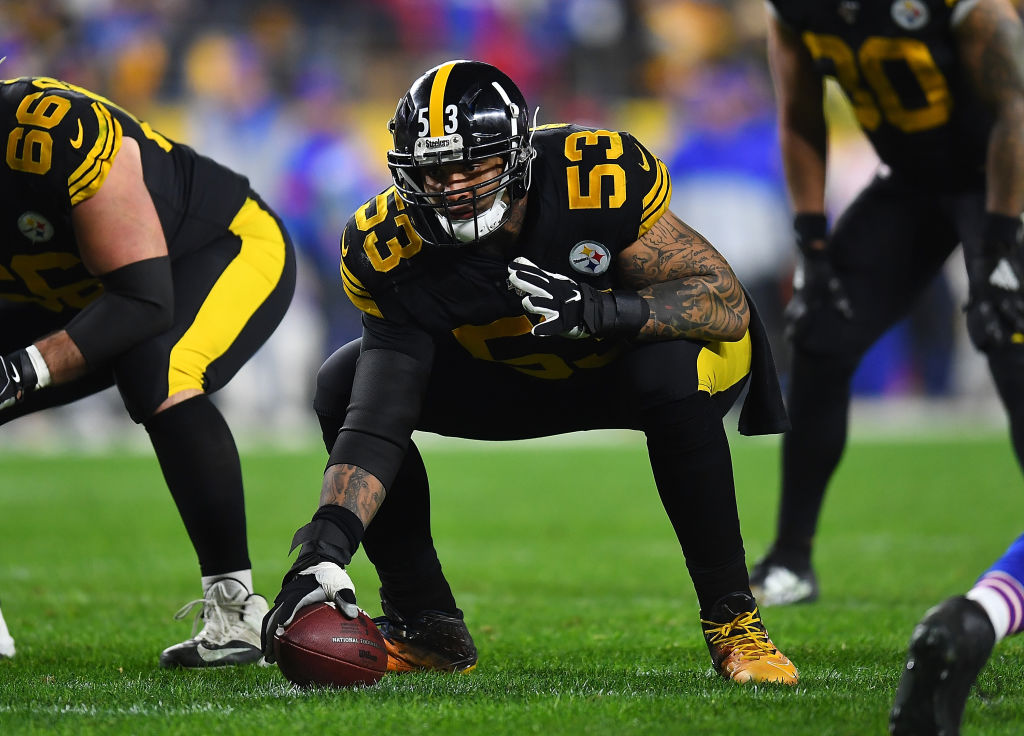 NFL Draft: Why Centers Are the Best First-Round Value Pick
The NFL draft has a great success rate on first-round centers. Just look at how a few recent high picks have transformed their teams.
Any NFL draft expert worth his salt will acknowledge the first round can be a total crapshoot. In fact, the entire draft itself often comes down to a weird combination of luck and opportunity. But smart NFL teams know how to hit safe selections in Round 1. And when it comes to specific positions, there are some that simply work out more often than others.
Identifying a franchise quarterback can be a mightily difficult projection. Determining a receiver's fit in an NFL scheme comes with major question marks. Finding a lockdown corner is easier said than done. But if NFL teams truly place an emphasis on value, then there's no doubt that the center position represents the best first-round NFL draft investment.
Centers who have excelled as recent first-round NFL draft picks
From 2003-2013, seven centers became first-round NFL draft picks. Besides Travis Frederick, who unfortunately retired due to health issues, each one played at least 120 games. Frederick started 96 games for the Cowboys and earned five Pro Bowl selections despite being initially views as one of Jerry Jones' worst draft picks.
While Jeff Faine (2003) and Chris Spencer (2005) turned into solid starters, NFL teams struck gold with the quartet of Nick Mangold (2006), Eric Wood (2009), Alex Mack (2009) and Maurkice Pouncey (2010). Together, those four have combined for 22 Pro Bowl selections and four first-team All-Pro honors. Mangold could very well earn a spot in the Pro Football Hall of Fame. Pouncey has anchored Pittsburgh's offensive line from the moment the Steelers drafted him with the 18th pick. And Mack has quietly ranked amongst the league's top centers after the Browns made him the 21st overall pick more than a decade ago.
More recently, Ryan Kelly (18th overall in 2016), Frank Ragnow (20th overall in 2018) and Garrett Bradbury (18th overall in 2019) have become instant starters for their respective teams. Other than the Bengals' Billy Price, who has struggled with injuries, there isn't a single bust amongst the centers who entered the league as first-round NFL draft picks across the last two decades. Even Cameron Erving has carved out a respectable career after failing to live up to initial expectations in Cleveland.
Flashier positions have high bust rate
While drafting a center in the first round may not excite a fan base, it's a much smarter use of draft capital than taking a chance on flashier positions. Sure, a center's impact is more difficult to quantify. But most perennial playoff teams feature a strong pivot man.
On the other hand, sinking a first-round pick into a quarterback, wide receiver or defensive end comes with significant risk. Just look at some of the notable first-rounders at those positions who have been abject failures over the last decade:
Quarterbacks: Sam Bradford, Jake Locker, Blaine Gabbert, Christian Ponder, Brandon Weeden, EJ Manuel, Blake Bortles, Johnny Manziel and Paxton Lynch
Receivers: Jonathan Baldwin, Justin Blackmon, A.J. Jenkins, Tavon Austin, Kelvin Benjamin, Breshad Perriman, Kevin White, Josh Doctson, Corey Coleman, Laquon Treadwell, Corey Davis and John Ross
Defensive ends: Shea McClellan, Quinton Coples, Datone Jones, Bjoern Werner, Dion Jordan, Shane Ray, Leonard Williams, Taco Charlton, Tak McKinley and Solomon Thomas
While those players each had traits that led an NFL team to spend a first-round pick on them, it's startling how many failed to live up to expectations. When you juxtapose the number of NFL draft busts at those positions compared to centers, it's overwhelmingly obvious that the latter is a much safer and more valuable first-round investment.
First-round centers cash in
Mike Tannenbaum may have been a disappointing general manager, but he's actually quite knowledgeable about the salary cap and player contracts. His recent tweet highlighted why drafting a center in the first round is not only a reliable investment but a financially fruitful one.
Looking at the first-round centers from the last decade, it's easy to see why NFL teams got great value from those picks. Pouncey earned less than $3 million per season on his rookie contract before inking a $44 million extension in 2014. He picked up another two-year extension last season totaling $22 million.
Frederick cost just $1.7 million annually on his initial rookie deal. He signed a six-year, $56.4 million contract extension before the start of the 2016 season after quickly establishing himself as one of the best at his position. Though centers don't rack up stats or get the same recognition as higher-paid tackles and guards, they make a massive difference on game day. Their individual responsibilities, which includes snapping the ball and calling out protections, make them a highly valuable commodity.
So if your favorite NFL team spends a first-round pick on a center in next week's NFL draft, don't fret. Just ask Cowboys fans how the Frederick worked out.