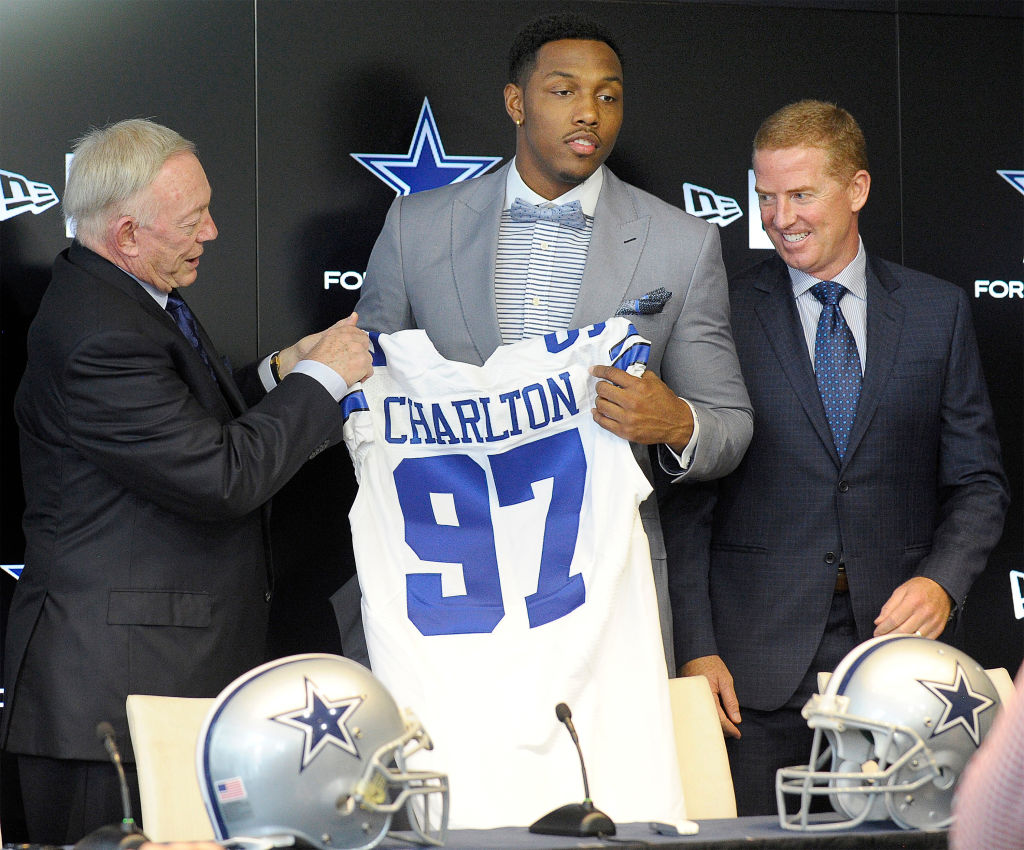 Dallas Cowboys: The Worst Draft Picks That Came Under Jerry Jones' Watch
Jerry Jones may be the owner of the Dallas Cowboys, but he's also been responsible for many draft busts. Who are his worst draft picks?
Jerry Jones has been the face of the Dallas Cowboys for over 30 years. Early on, the team enjoyed tremendous success due in large part to home-run draft selections. Of course, it was the NFL's most recognizable owner who helped unite The Triplets, each of whom ended up in the Pro Football Hall of Fame. He also selected Hall of Fame guard Larry Allen in 1994. However, 30 years of drafts naturally include several huge misses.
In fact, there was a long stretch in which Jones and the Cowboys simply didn't hit on their top draft picks. While the team has found major stars in recent years in Ezekiel Elliot and franchise quarterback Dak Prescott, that doesn't excuse some significant busts. Let's take a deeper dive into the worst draft picks that have been made under Jerry Jones' watch.
Dallas Cowboys selected Sherman Williams ahead of a Hall of Fame RB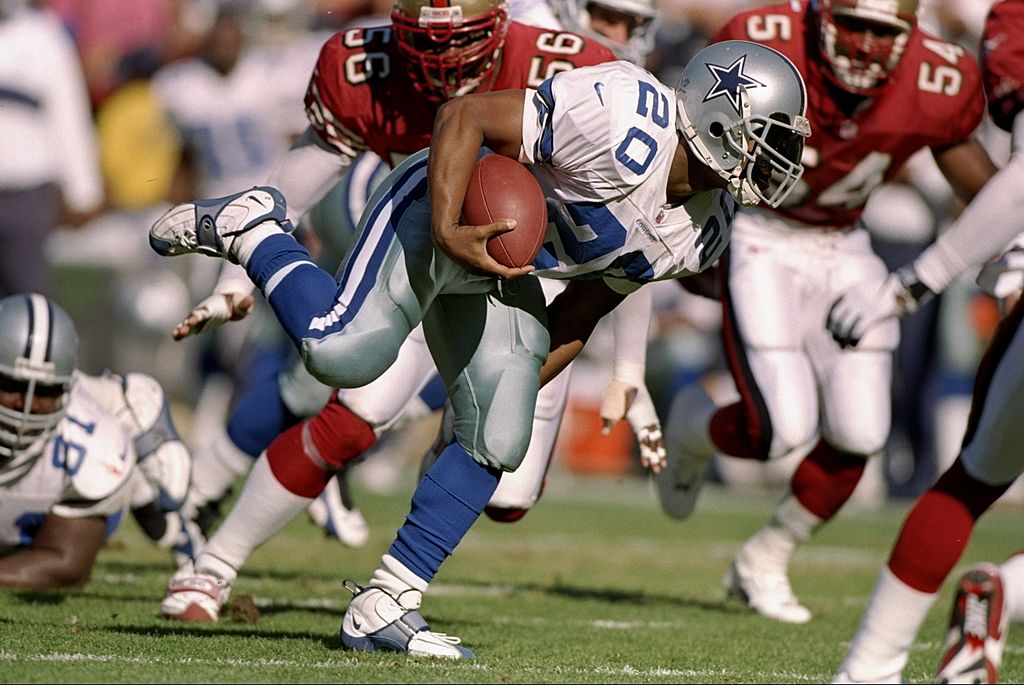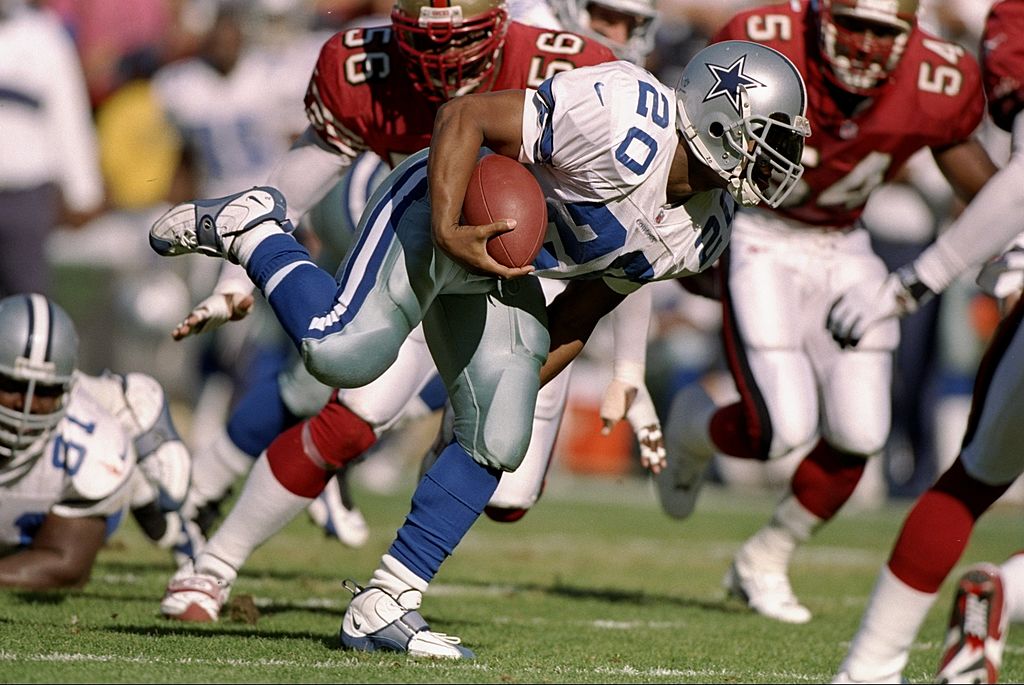 With Emmitt Smith racking up a league-high 368 carries in 1994, the Cowboys smartly looked to add a capable backup for the future Hall of Famer. Dallas decided to dip back into the SEC pool with Alabama's Sherman Williams. The pick made sense at the time, as Williams ran for 1,341 yards and eight touchdowns as a senior. He even chipped in 19 receptions for 225 yards.
Yet, the second-round selection never lived up to his prolific college career. Granted, it's not like Jerry Jones needed Williams to become a No. 1 RB. But the Cowboys coaxed just 1,162 yards and four touchdowns out of the 46th overall pick. To make matters worse, the New England Patriots drafted Hall of Fame running back Curtis Martin with the 74th pick.
Dwayne Goodrich goes from Dallas to prison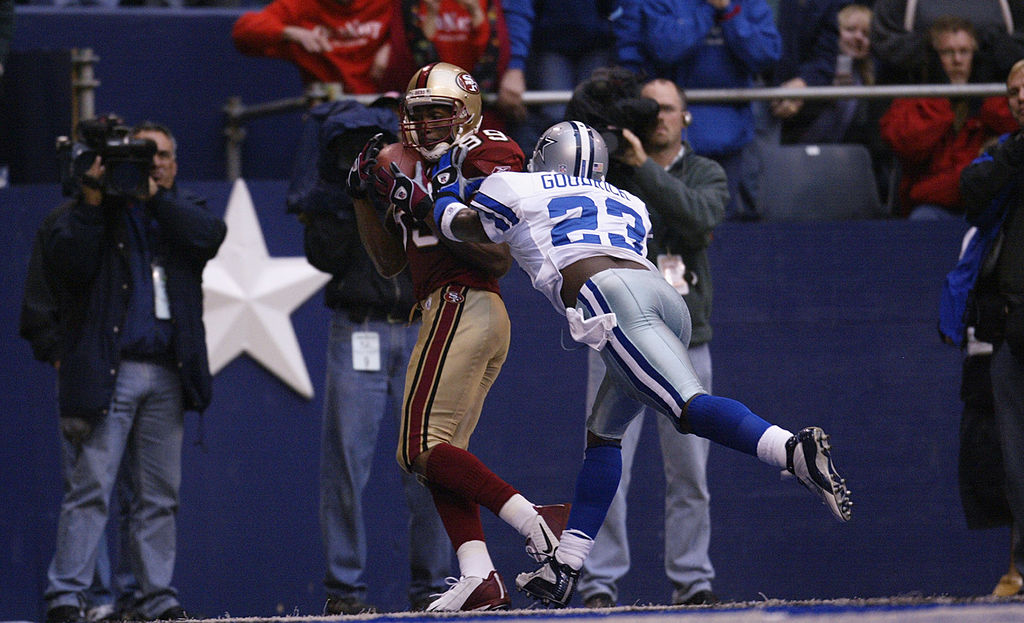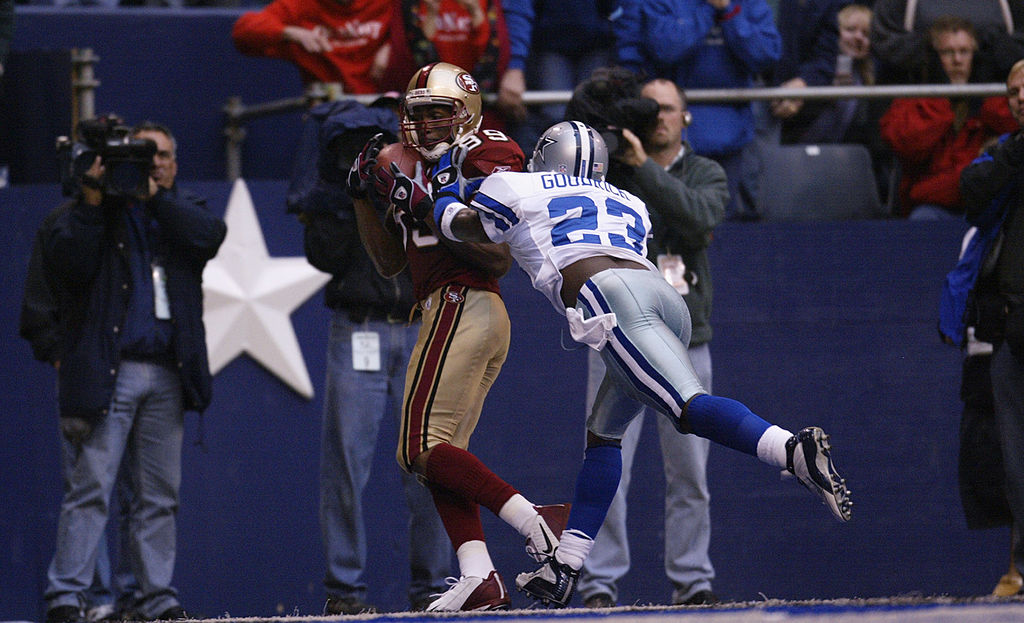 An up-and-down player at the University of Tennessee, Dwayne Goodrich entered the NFL as a surprising top-50 draft selection. Unfortunately, injuries played a significant role in his disappointing Dallas Cowboys career. He played just five games as a rookie before missing the entire 2001 season with a torn Achilles.
Goodrich started just one game for Dallas. In 2003, he killed two people in a tragic hit-and-run accident. The former SEC standout earned a lengthy prison sentence after being found guilty of criminally negligent homicide. He spent eight years in prison before being released on October 5, 2011.
Bobby Carpenter was a colossal Dallas Cowboys draft bust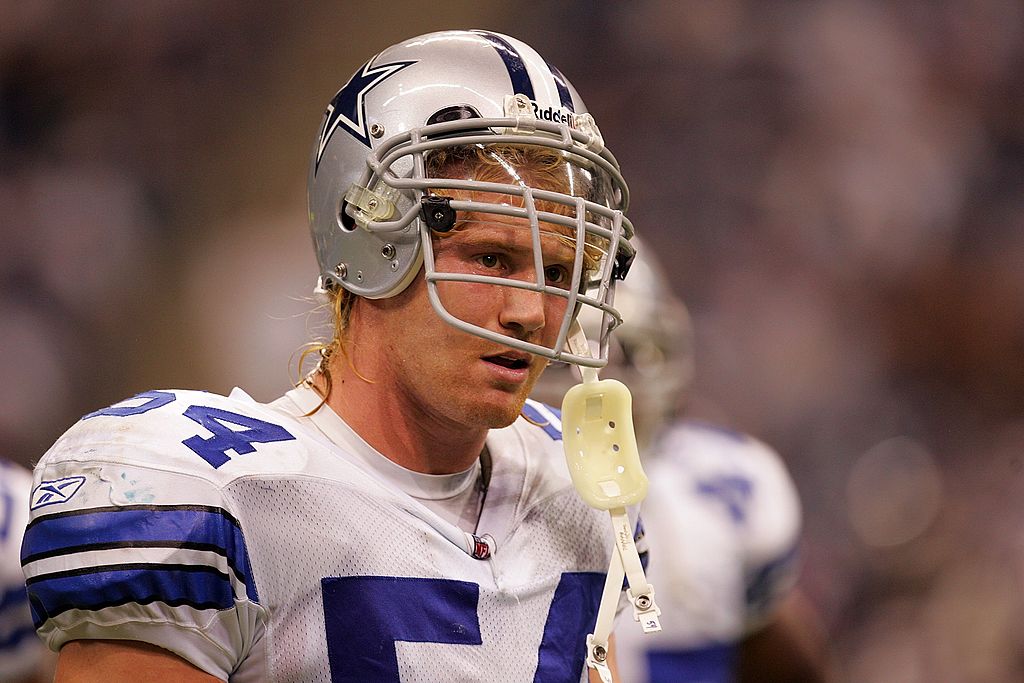 Jerry Jones loves big-time players from big-time programs. And when it comes to college football, it doesn't get much bigger than Ohio State. The Cowboys took linebacker Bobby Carpenter with the 18th pick in the 2006 NFL draft despite a rather lackluster college career. The 6-foot-2, 249-pounder had decent measurables but never had the physicality or instincts to dominate at the NFL level.
Despite his draft pedigree, the former Buckeye started just three games in four years. Carpenter spent the majority of his NFL career on special teams. What stings most is the number of quality linebackers who went right after Dallas' first-round bust. Among the names from that 2006 draft class are Tamba Hali (20th overall), DeMeco Ryans (33rd overall), D'Qwell Jackson (34th overall) and Stephen Tulloch (116th overall).
Dallas missed on TE Gavin Escobar in 2013 draft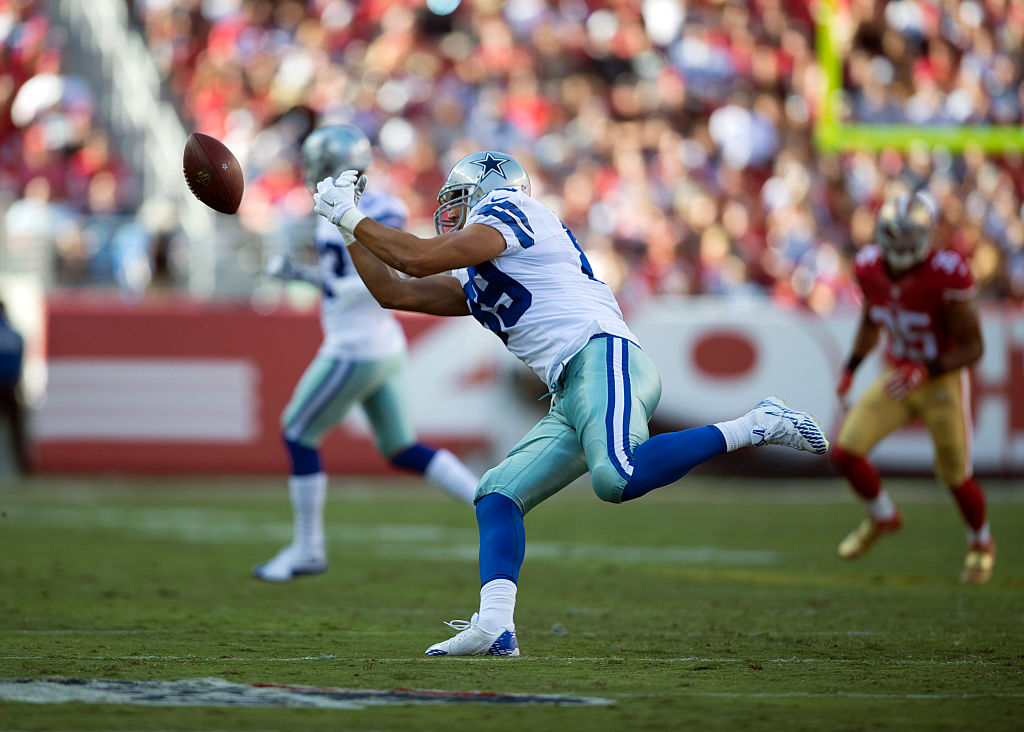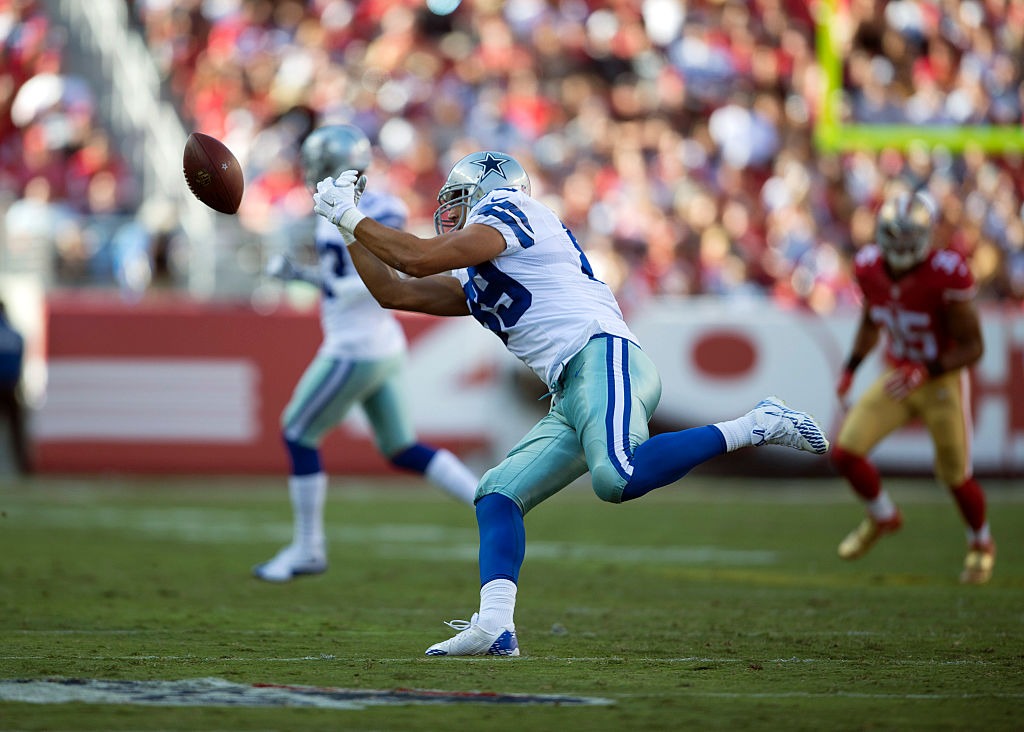 Jerry Jones nailed one tight end selection when he took Jason Witten with the 69th pick in the 2003 draft. A decade later, the Cowboys tried to find a successor to the future Hall of Famer. Let's just say that didn't work out too well.
The 2013 tight end class turned out to be historically loaded, yet the Cowboys swung and missed terribly on Gavin Escobar. While Zach Ertz, Travis Kelce and Jordan Reed developed into stars, Dallas' second-rounder never materialized into a pass-catching threat. The San Diego State product caught 30 passes and started just seven games in four years. He hung around the league for a few more years before latching on with the since-defunct Alliance of American Football.
Taco Charlton lasted just two years with the Dallas Cowboys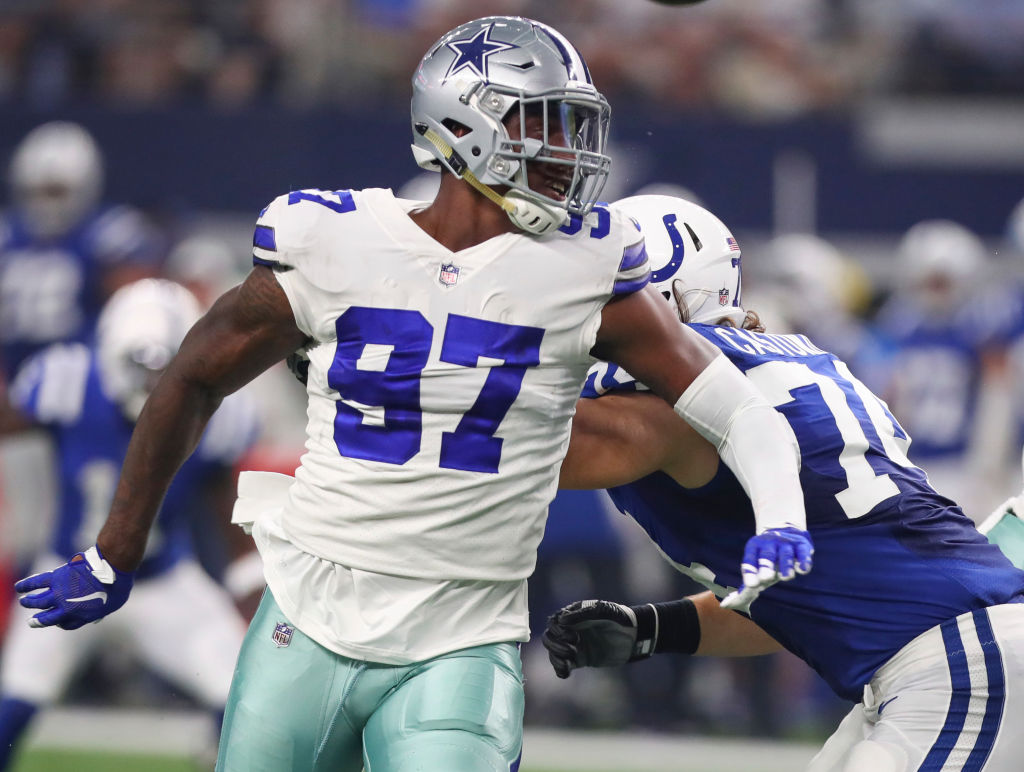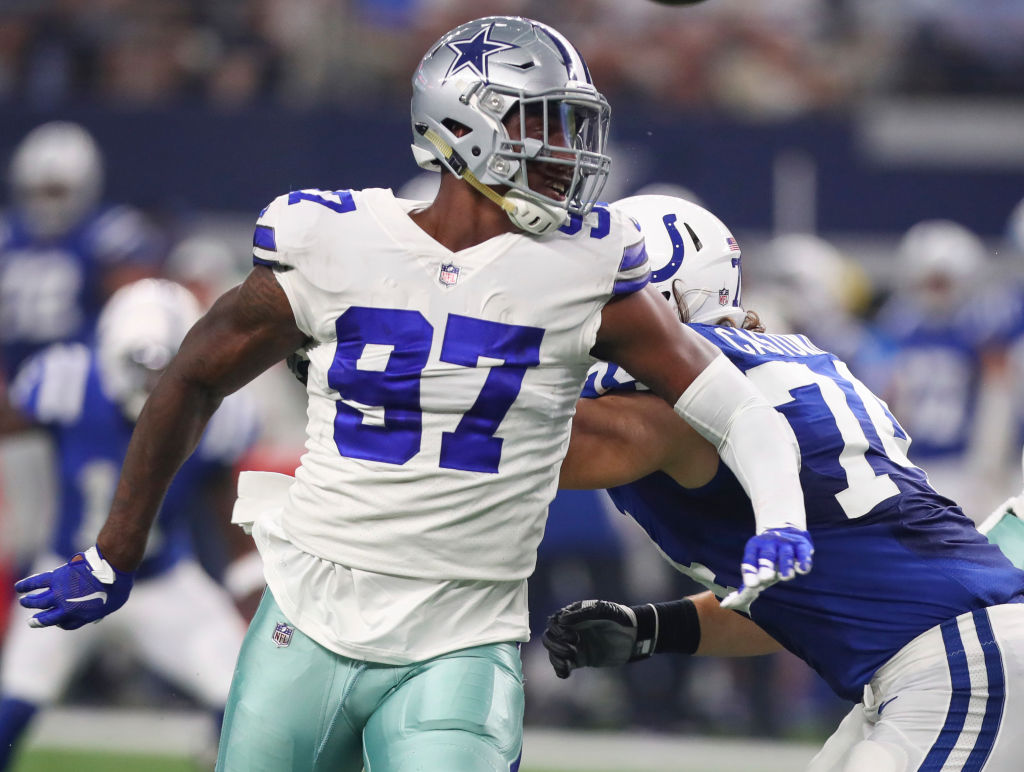 In desperate need of pass-rush help after blowing a second-rounder on the Randy Gregory—an honorable mention in this list—the Dallas Cowboys selected Taco Charlton with their top draft pick in 2017. He boosted his draft stock with a solid senior campaign at Michigan in which he recorded 10 sacks and 13.5 tackles for loss. However, his inconsistent play and down-to-down effort prevented him from living up to his first-round pedigree.
The 6-foot-6, 270-pounder lasted just two seasons in Dallas. For their troubles, the Cowboys got a grand total of four sacks from the 28th overall pick. Just two picks later, the Pittsburgh Steelers landed All-Pro pass-rusher T.J. Watt. Chalk Charlton up as a massive draft miss from Jerry Jones.