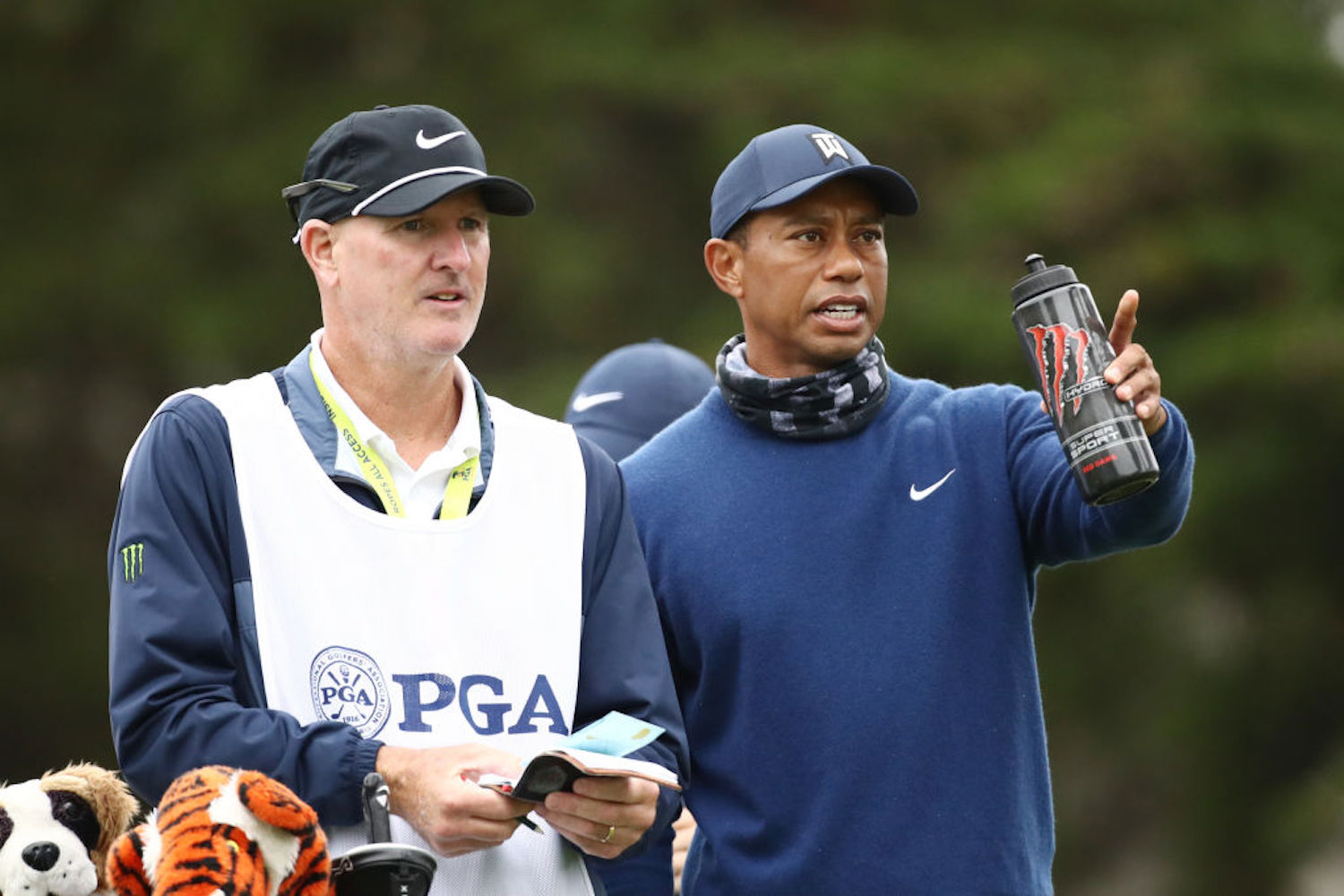 Who Is Tiger Woods' Caddie, Joe LaCava?
Everywhere Tiger Woods goes on a golf course, Joe LaCava follows. So, who is LaCava and how did he end up on Woods' bag?
Caddies are the unsung heroes of the golf world. Tiger Woods, Brooks Koepka, and Rory McIlroy have become household names for sports fans, but how many people actually know their caddies' names?
Ask any PGA Tour player and they'll tell you their job isn't possible without their caddie. Their right-hand man. Their calming presence in a lonely game. Woods wouldn't be where he is today without the legendary caddies who have held his bag over the years. Joe LaCava currently holds that famed position, but who is LaCava and how did he end up on the bag of the great Tiger Woods?
Joe LaCava hasn't always been Tiger Woods' caddie
Joe LaCava has been a staple of Woods' team for years, but Woods has employed multiple caddies over the course of his career.
Woods started his career with Mike "Fluff" Cowan on the bag. Cowan is one of the most beloved caddies in PGA Tour history, and he still carries the bag for Jim Furyk today. Woods won seven tournaments and notched his first career major with "Fluff" by his side.
In 1999, Woods replaced Cowan with Stevie Williams, and boy did that decision work out. Woods and Williams went on to become the greatest player/caddie duo in PGA Tour history. With Williams on the bag, Woods won 63 tournaments and 13 major championships. The two had a falling-out in 2011 after Woods' infamous scandal.
Woods also used his longtime friend, Bryon Bell, as a fill-in caddie throughout the years, but he only won one tournament with Bell on the bag.
Joe LaCava has been Tiger Woods' caddie since 2011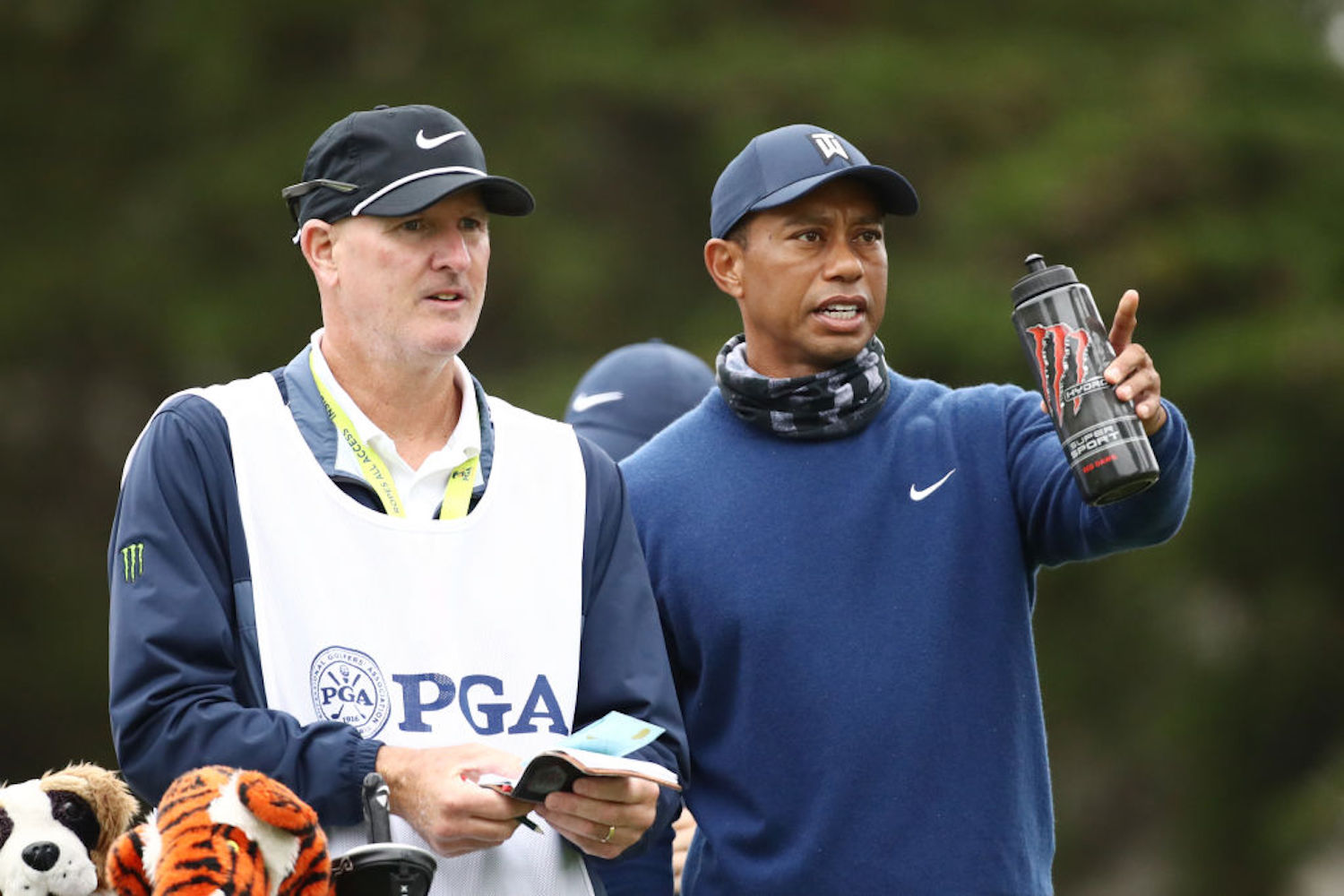 After Woods' split with longtime bagman Stevie Williams, he approached LaCava about teaming up in 2011. LaCava had previously worked with Freddie Couples, one of Woods' closest friends on Tour, and Dustin Johnson.
LaCava has been a steady figure on the PGA Tour for over 30 years. His cousin, Ken Greene, was a professional player who gave LaCava his first shot on Tour in 1989. Greene was the one who taught LaCava all he knows about yardages, club selection, and reading greens.
LaCava later joined forces with Couples, and the duo spent 20 years together. He was instrumental in Couples' 1992 Masters victory, and Woods knew him well before asking LaCava to join his team.
When Woods called LaCava to ask if he was interested in caddying for him in 2011, LaCava had the perfect response. "F–k yeah I'm interested!" LaCava recalled saying on the phone.
Joe LaCava was inducted into the Caddie Hall of Fame in 2019
Joe LaCava is far from finished in his caddying career, but he's already considered one of the best to ever do it. In August of 2019, LaCava was inducted into the Caddie Hall of Fame. The first person to congratulate him? Tiger Woods.
Woods and LaCava have been working together for nine years. The all-time great has won 11 tournaments with LaCava on his bag, including the 2019 Masters.
LaCava isn't just Tiger's right-hand man and co-worker. He's become one of Woods' best friends and most trusted companions. As much as Woods is a legendary golfer, LaCava is just as much a legendary looper on the PGA Tour.