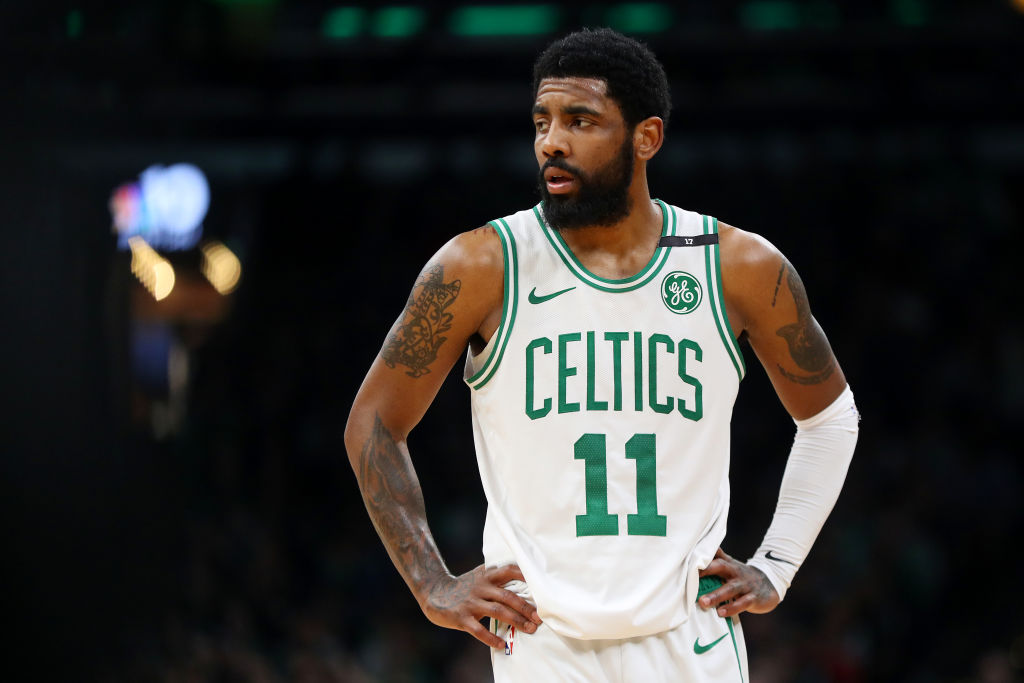 Who Won't be sad to see Kyrie Irving Leave the Boston Celtics?
Fans might be sad to see Kyrie Irving leave, but some people in the Boston Celtics organization probably won't be too upset.
As the NBA season draws to a close, Boston Celtics star point guard Kyrie Irving seems more and more likely to be heading out of Boston. He has been rumored to team with Kevin Durant in New York City for basically the last two seasons, and after a tumultuous second year in Boston that looks like a good bet.
Although Boston fans will be sad to see him go, a few people in the Celtics organization might be happy to see Irving leave.

Jayson Tatum and Jaylen Brown
When Irving went down with his injury in the 2017–18 season, Jayson Tatum and Jaylen Brown stepped up and took on a majority of the scoring load for the Celtics offense. Both were former No. 3 overall picks, and where Brown had the athleticism to get to the hole, Tatum had the smooth offensive game to carry a team in crunch time.

During that postseason run, it looked like they would turn into future NBA stars. However, with Irving returning healthy and Gordon Hayward also taking away some minutes, both of their stats declined considerably this season.

Both Brown and Tatum averaged over 18 points per game in the 2017-18 postseason, Tatum's numbers dropped to just 15 per, and Brown went down to 13 per this year.
Hayward does not look like the All-Star he was before his broken leg, and with Irving probably gone, Tatum and Brown should return to their previous form. They could both become 20 points per game scorers next season.

Terry Rozier
Marcus Smart was named to the All-NBA Defensive first team as a backup point guard, but he is clunky on offense. He makes players around him better, but can he be a full-time starter in a tough Eastern Conference?
We think not. That's why Terry Rozier won't be too upset if and when Kyrie Irving leaves the Boston Celtics in the dust.

Earlier this season, Rozier stated that he will not stay in Boston if Irving re-signs, even though Rozier is a restricted free agent. If the Celtics will re-sign Irving, it's unlikely that they also match any offer Rozier gets on the open market.

Teams with cap space could look at him in the second or third tier of free agents and still give him a lot of money. So whether Irving stays or goes, Rozier will be happy at a much better paycheck.

Boston Celtics executive Danny Ainge?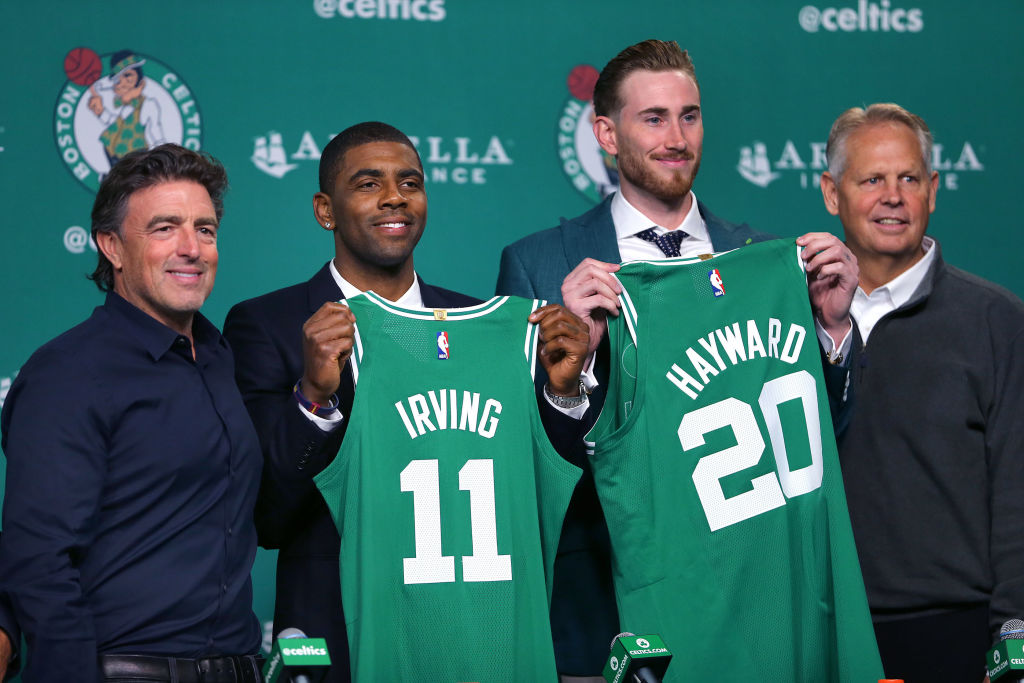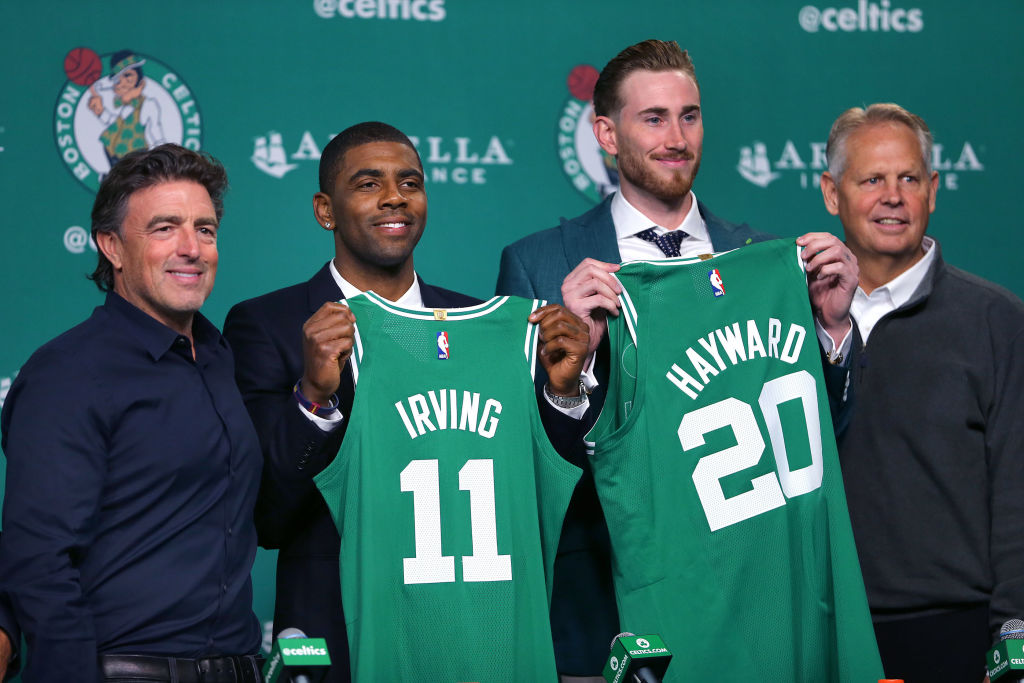 In a recent appearance on a radio show, Jeff Goodman of Stadium (and formerly of ESPN) stated that several people in the Celtics organization would be happy to see Irving leave, including head of basketball operations Danny Ainge.

There are several reasons Ainge would want Irving to walk away from Boston.

First, Ainge's young players will be able to develop into the stars they expected when he drafted them.

Also, team chemistry would likely improve. There seemed to be a lot of fighting between Irving and some of the younger Celtics players as he tried to establish a leadership role.

Finally, it would offer some salary cap flexibility. Irving ditching the Celtics would give them roughly $30-35 million in cap space. That could be used on another superstar (Anthony Davis maybe?) or used to sign two or three mid-tier players to elevate the bench.