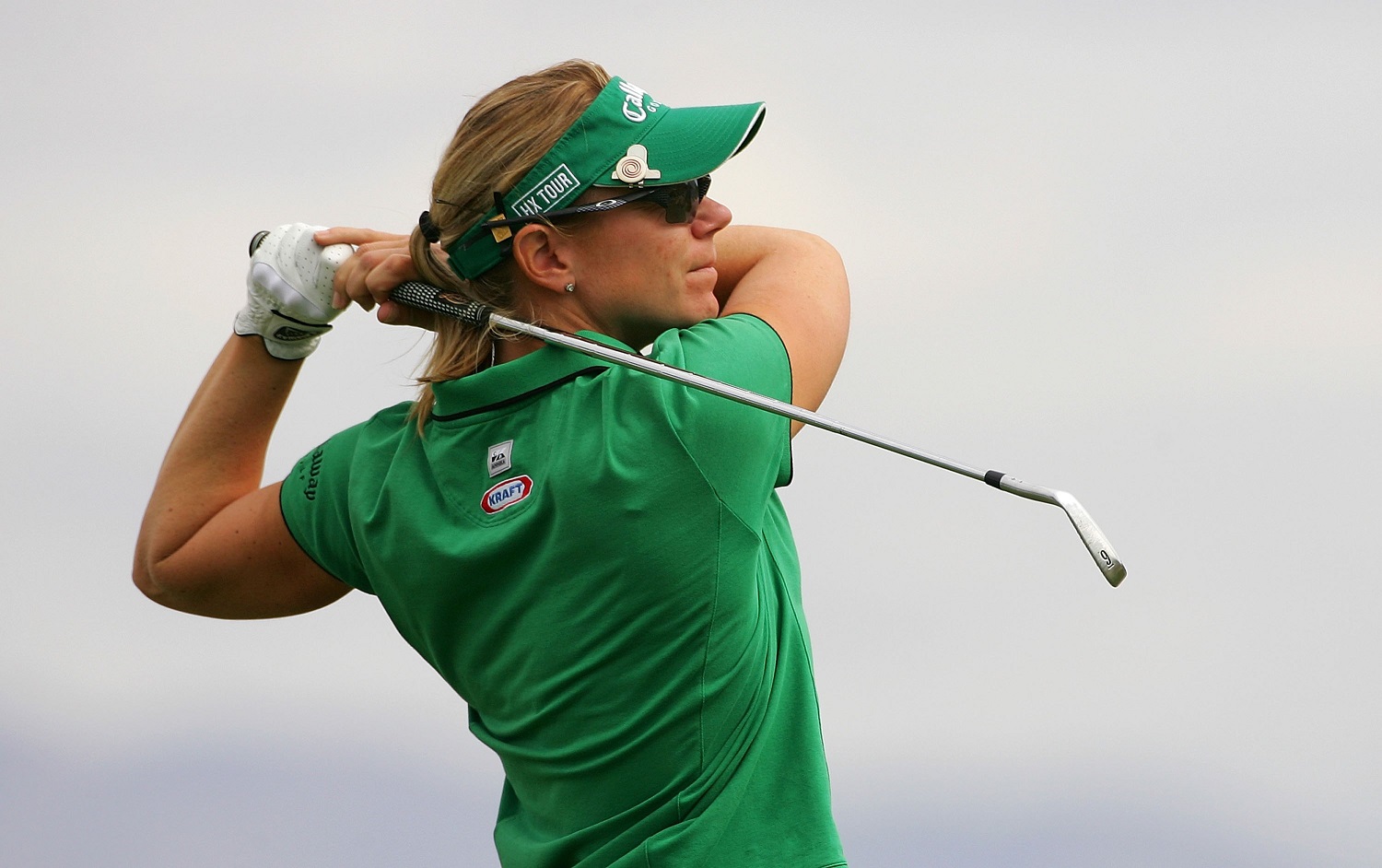 Why Did 10-Time Major Champion Annika Sorenstam Retire So Early and Where Is She Today?
A look back on the career of Annika Sorenstam, why she retired at the age of 38, and where the 10-time major championship winner is today.
Annika Sorenstam is easily one of the greatest players in LPGA Tour history and is considered by many to be one of the best golfers, man or woman, of all time. After all, she's the only female golfer in history to ever shoot a sub-60 round in competitive play and also racked up 72 wins, the third-most in LPGA Tour history, including 10 major championships, totals that certainly would have been higher had she not decided to retire at the young age of 38. And Tiger Woods once called her the greatest women's golfer of all time so there's that. Oh yeah, she was also recently awarded the Presidential Medal of Freedom.
And just look at this run in her prime. In a 126-tournament stretch from 2000-2005, Annika made 125 cuts, won 48 times (that's a 38% winning percentage, which is just sick), finished in the top three 78 times (62%), and had 101 top-10 finishes (80%). That's what you call dominant. Just crazy numbers, right?
So exactly why did Annika Sorenstam decide to retire so early and where is she today?
Annika won 72 times on the LPGA Tour, including 10 major championships
Born in Sweden in 1970, Annika Sorenstam was actually a nationally-ranked tennis player as a youngster and also played soccer and was a very good skier, so good that the coach of the Swedish national ski team suggested that her family move to Stockholm so she could practice year-round.
But Sorenstam gravitated to the game of golf and she quickly became a fantastic junior player. She was so shy, however, that she often three-putted on purpose to throw tournaments so she wouldn't have to give a victory speech. But that soon passed and she started racking up victories and eventually joined the national team. She won three tournaments on the Swedish Golf Tour in 1990-1991 and soon after moved to the U.S. to play at the University of Arizona, where she became the first freshman and the first non-American to win an individual NCAA Championship.
Annika turned pro in 1992 but just missed out on earning a spot on the LPGA Tour. She did, however, earn a spot on the Ladies European Tour and was named 1993 Rookie of the Year. The following year, she won the same title on the LPGA Tour as she'd gained status in the U.S. and then truly became a superstar in 1995, a year in which she won three times, including her first major championship at the U.S. Open. She was named LPGA Tour Player of the Year and her career just took off from there.
Over the next dozen years, she won 69 more times on the LPGA Tour, including an additional nine major championships, and was named LPGA Player of the Year seven more times. She won the Vare Trophy six times, which is awarded to the player with the lowest seasonal scoring average, and topped the money list on eight occasions. Sorenstam is one of just six players to have won the career Grand Slam and she was inducted into the World Golf Hall of Fame in 2003 while still an active player. Her 10 major championships are tied for fourth on the all-time list and her 72 LPGA Tour victories are the third-most in history.
She is still the only woman to shoot 59 in a competitive round and was the first female to compete on the PGA Tour in 58 years
In the second round of the 2001 Standard Register PING in Phoenix, playing alongside her younger sister, Charlotta, who had actually won the tournament the year before, and Meg Mallon, Annika Sorenstam became the first LPGA Tour player in history to shoot 59. Starting on the back nine, she birdied 12 of her first 13 holes and added a 13th on her 17th hole of the day. She went on to win the tournament by two strokes, one of eight victories that season. To this day, Sorenstam is still the only woman to shoot a sub-60 round in competitive play.
Just over two years later, Annika Sorenstam was invited to play the Bank of America Colonial event on the PGA Tour, marking the first time a woman had teed it up alongside the men since Babe Zaharias participated in the Los Angeles Open in 1945. Many people were against the decision but Sorenstam was honored to be there and she actually led the field in driving accuracy in the first round, in which she shot a 1-over round of 71. But poor putting hindered her two-day run on the famed Texas track and she missed the cut after shooting a 4-over 74 in the second round. She did, however, beat 15 men that week.
Why did Annika Sorenstam retire so early and where is she today?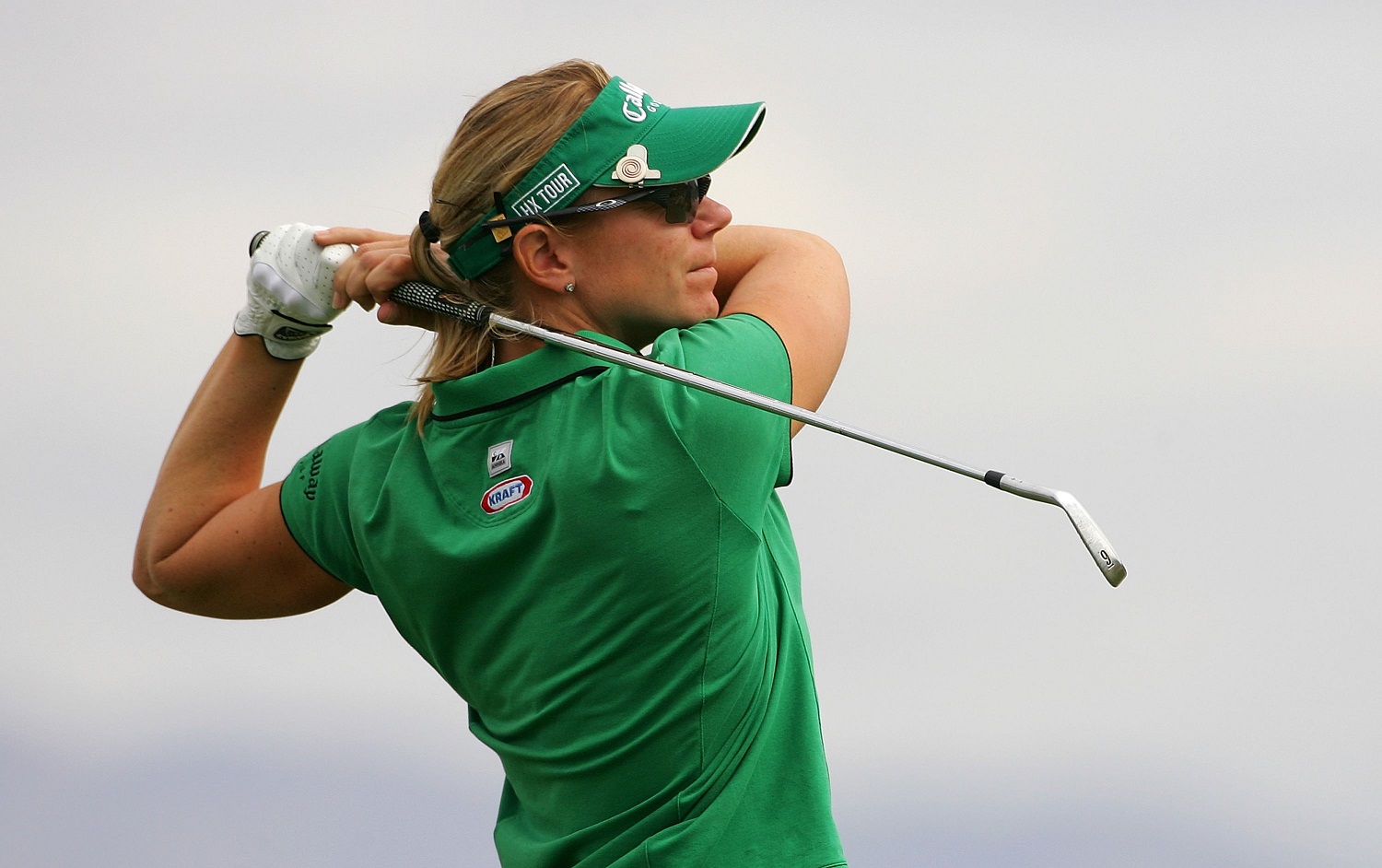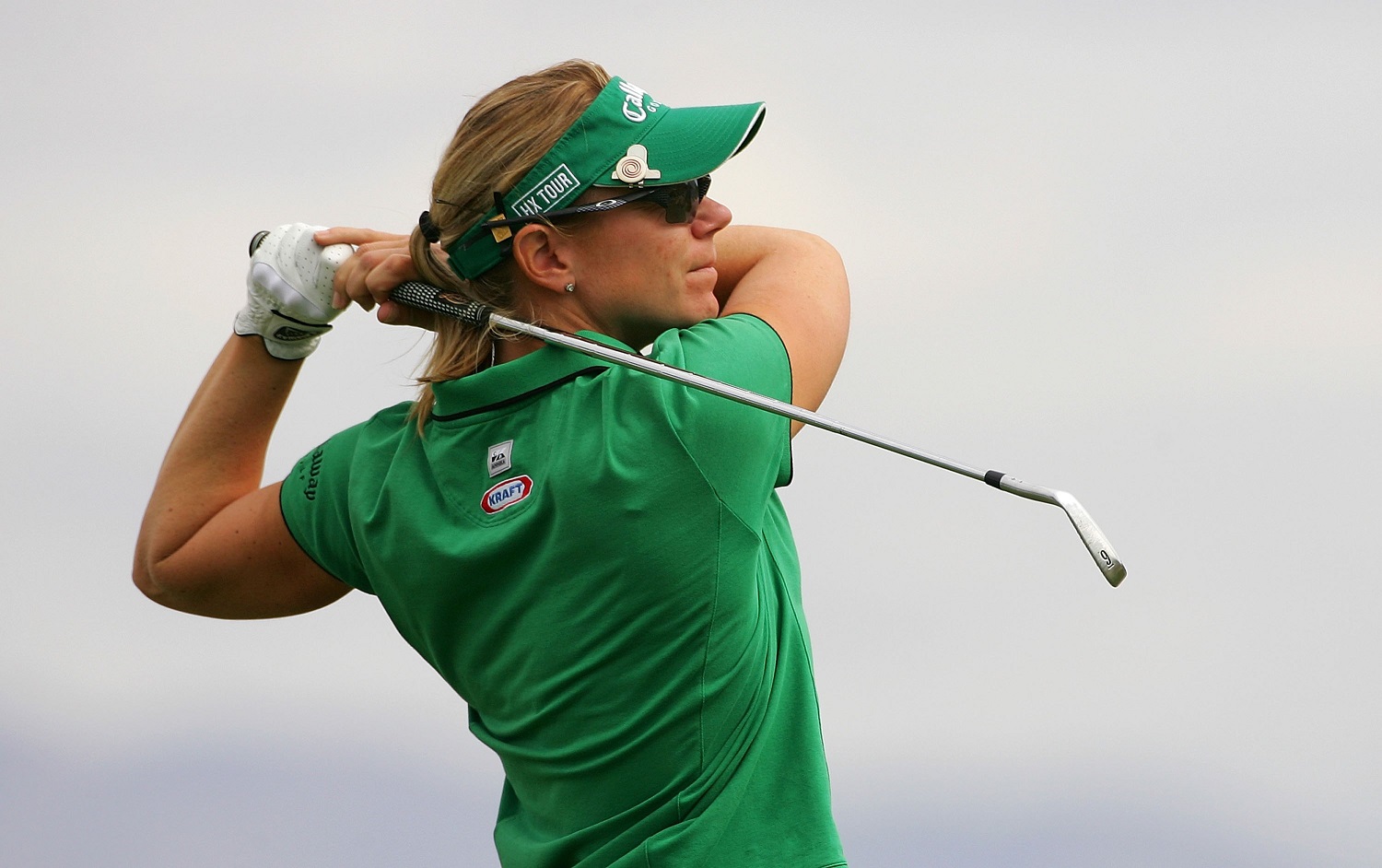 In May 2008, Annika Sorenstam shocked the golf world by announcing that the '08 campaign would be her final season on the LPGA Tour. She said that she wanted to focus on starting a family and her business ventures. She won two LPGA tournaments following her announcement and played her final professional event that December at the Dubai Ladies Masters on the European Tour, where she tied for seventh.
Sorenstam stuck to her word and did focus on starting a family. She and husband Mike McGee welcomed a daughter, Ava, in September 2009 and a son, William, in March 2011. She's also built quite the business empire with the ANNIKA brand. She's helped design a number of golf courses all around the world and also founded a golf academy in Florida, which closed in 2016.
She's still the President and CEO of the Annika Foundation, which was designed to develop women's golf around the world and to help children lead healthy lifestyles. She helps design a clothing line for Cutter & Buck and has also partnered with Wente Vineyards on a signature series of premium wines.
Sorenstam often appears on NBC's television coverage of women's major championships and still reps a number of products, including Callaway golf clubs, which she used for the majority of her career. She boasts an impressive net worth of $40 million and is seen as one of the most successful female athletes of all time.
Still, one has to wonder what might have been had Annika Sorenstam not chosen to retire early.