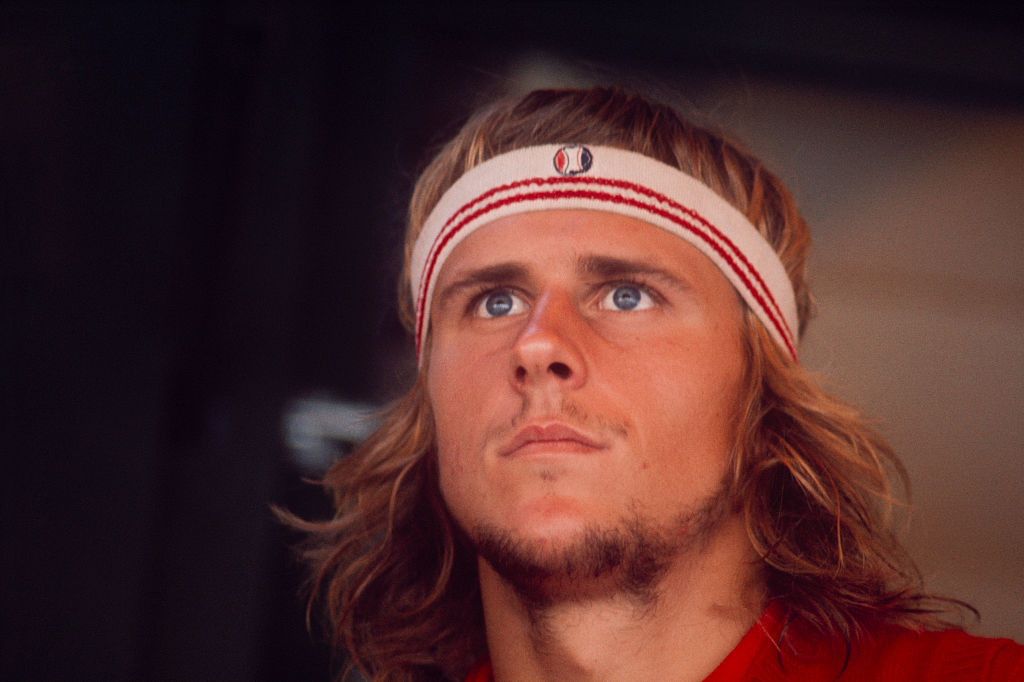 Why Did Björn Borg Retire So Early in His Tennis Career?
With almost no explanation, Björn Borg retired at 26 years old and didn't appear with a racket in his hand again until he was 35.
Björn Borg emerged on the international tennis stage in 1972. The Swede won both of his singles matches at the Davis Cup, immediately turning heads. The momentum propelled Borg up the ranks quickly as tennis's next great star. After nine years, one of the best tennis players of his era had enough. The 26-year-old retired even faster than he arrived on the scene.
With almost no explanation except for cryptic comments over the years, Borg wouldn't appear with a racket in his hand again until he was 35. Let's explore his career, and try to piece together why this Swedish tennis hero gave it all up in his prime.
Björn Borg's career-defining rivalry with John McEnroe
Borg's meticulous topspin groundstrokes became iconic, seemingly only possible due to his icy-cool demeanor. His vibe contrasted heavily with the other young tennis upstart, the loud and bombastic John McEnroe. As Borg cemented himself as the king of the sport, holding the Wimbledon title for five years straight, McEnroe relished in their meetings.
The two met 14 times, ending with an inconclusive 7-7 record. It was the fourth set of the 1980 Wimbledon final that made them a permanent part of tennis lore — there is even a 2018 movie based on the clash called Borg vs. McEnroe. The tiebreaker had Borg trying everything he could to land the championship point against McEnroe.
The brash New Yorker held off five attempts, before finally winning the set 18-6. Borg, seemingly unfazed, ended up coming back from the setback with an 8-6 win. He fell to his knees, overwhelmed by a rare display of emotion.
The day Björn Borg retired for good
After Borg's Wimbledon win, McEnroe got the best of Borg at their next three Grand Slam meetings. After the increasingly frustrated Swede fell at the U.S. Open Final in 1983, he'd had enough. Borg left professional tennis abruptly.
It was a bizarre moment for the sport. A luminary of the game just walked off the court, avoided the press, and left for the airport. Announcing his retirement, Borg explained to the New York Times days later:  "When you go out on the court, you should say this is great, I'm going to hit the tennis ball, I'm going to try to win every point, and I like to make a good shot," Borg said. "If you don't think and feel that, it's very difficult to play."
That was as far as his explanation went. It left room for fans to speculate: Was he burned out? Or was he so frustrated by the often obnoxious McEnroe's rise that he left the game altogether? 
Could Borg have continued as a top player?
Borg admitted to The Washington Post that his frustration with the game got to him. His dedication to keeping a lid on his feelings on the court spilled over at home with his wife. His professional frustration was undermining his marriage. This, combined with his overall loss of excitement for the intense training leading up to a major, ended his career.
We don't know what Borg at 27, or 28 would have looked like. We can say that, when he did return at 35, Borg could not recapture his previous form. His renewed dedication to training was out of sync with the state of his body, as The Baltimore Sun details. The new, young stars had modernized conditioning practices that he simply couldn't keep up with.
So much of tennis is mental. Borg, without his mental abilities, couldn't play. Borg, with his mental abilities, but older, couldn't keep his head above water. There might not be a version of the icy Swedish great that could've handled more clashes with McEnroe during those years away from the game.
In the late '90s, Borg spent some time on the tennis Senior Tour, competing once more with McEnroe, among other superstars. Here, the stars finally became friends. The generation of the '70s and '80s came together, under less painfully competitive circumstances, and learned to love the game all over again.
This Senior Tour era is less important to tennis fans. But for Borg, to whom the bloom fell away from tennis entirely, it might be the most important run of his tennis career.
Now in his sixties, the retired athlete serves as the Team Europe captain for the Laver Cup. However, he admits he doesn't play tennis much anymore, according to the Desert Sun. In 2018, Borg became a Global Brand Ambassador for Fila. He sold his Stockholm mansion in 2019 and now lives in an apartment centrally located in the city.