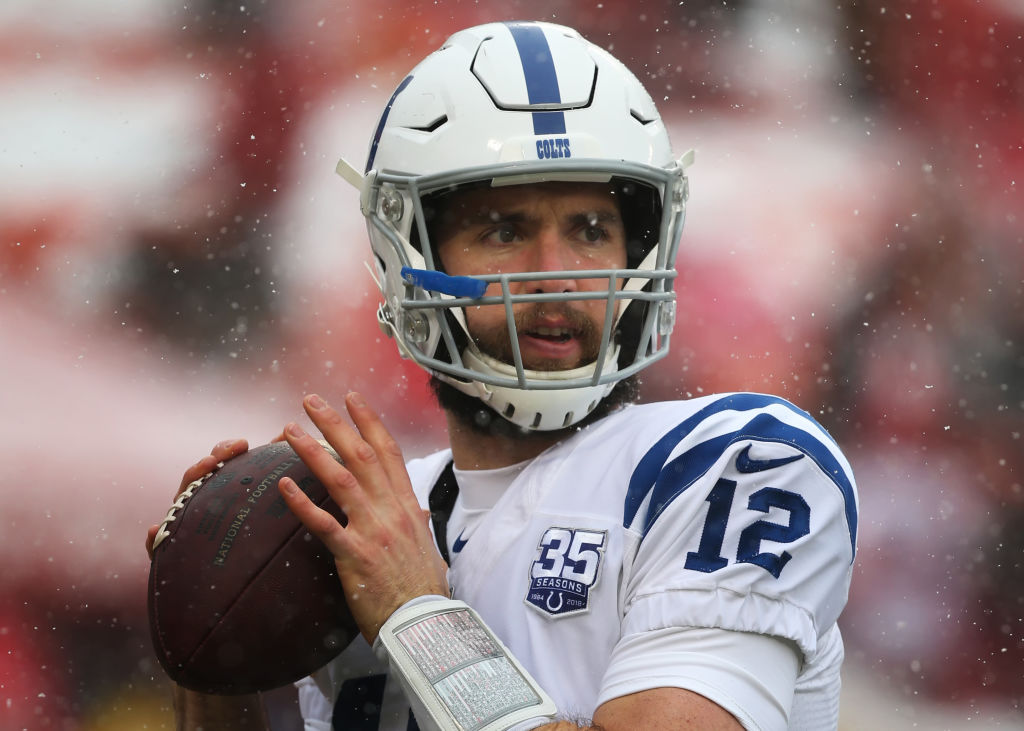 These Superstars Quit and Shocked the Sports World
A string of injuries and the strain of rehabilitating motivated Andrew Luck to quit the NFL while in his prime. He wasn't alone in exiting the sports world too soon.
Quarterbacks in football and pitchers in baseball have long been among the most-watched positions in sports for the simple reason that every play starts with them, making those the most important positions on the field. Teams' mistakes in the evaluation process are discarded in as little as two or three seasons, but those choosing wisely find stability – and success, usually — for a decade a longer.
And then the unthinkable happens: A star quits in the prime of his career.
Here are the most surprising retirements in sports:
Andrew Luck walked away from the NFL
Quarterback Andrew Luck didn't miss a game during three straight 11-5 seasons after being drafted by the Indianapolis Colts in 2012, throwing 86 touchdown passes and 43 interceptions. Injuries limited him to a total of 38 games from 2015-2018, including none in 2017.
Luck played the full season in 2018 and threw 39 TD passes, giving Colts fans hope that the team would improve on its 10-6 record. But he stunned the NFL by quitting at the age of 29 on the eve of the 2019 season, citing the mental strain of the constant cycle of painful injuries, lengthy rehabilitation, and setbacks.
Up until then, the two most recent shocking NFL departures based on the productivity at the end of their careers were a running back and a wide receiver for the Detroit Lions.
Receiver Calvin Johnson walked away from football at the age of 30 after the 2015 season with 731 catches for 11,619 yards and 83 touchdowns in just 135 games. His final-season numbers: 88 catches, 1,214 yards, and 9 touchdowns.
Megatron's departure very much mirrored Barry Sanders' retirement at the age of 31 after the 1998 season. Sanders missed only six games in 10 pro years and his final season saw him fall nine yards short of an amazing fifth straight 1,500-yard rushing season. For his career, Sanders piled up 15,269 yards on the ground and 109 touchdowns. He was well within range of Walter Payton's 16,726 yards, the all-time NFL standard at the time.
In the context of how relatively healthy both Lions players were, Rob Gronkowski's retirement from the New England Patriots was less surprising. And the legendary Jim Brown certainly surprised with his decision to leave football, but he quit the Cleveland Browns with a movie career in mind.
Dominant Sandy Koufax exits in the prime of his career
Left-hander Sandy Koufax's career in the major leagues breaks nicely into two six-year segments beginning with a rookie season at the age of 19. Koufax was a modest 36-40 from 1955-60, then blossomed into one of the most dominating players at any position. Koufax went 129-47 over his final six seasons, four times posting an ERA of 2.04 or better.
Koufax worked 323 innings in 1966, going 27-9 with a 1.73 ERA and 317 strikeouts, his fourth time leading the league in whiffs. But that turned out to be his farewell season; Koufax retired because chronic arm pain from an arthritic condition made pitching too painful.
Magic Johnson, Michael Jordan lead the NBA list
Magic Johnson had missed several Los Angeles Lakers preseason games in 1991, setting the stage for one of the most dramatic announcements ever in sports. Johnson stepped in front of microphones on Nov. 7, 1991, to reveal that he had tested positive for HIV during a recent physical and would be retiring immediately.
Johnson, who was an all-NBA selection in all 11 of his full seasons, did return in the 1995-96 season to play 32 games, finishing his career with averages of 19.5 points, 11.2 assists, and 7.2 rebounds a game.
Michael Jordan famously retired in 1993 at the age of 30, saying he had lost his desire to continue basketball after the Chicago Bulls' third straight NBA championship. He turned to minor-league baseball in the Chicago White Sox organization for a year before returning to the NBA.
Jordan was very much at the top of his game at the time, as were Bjorn Borg, who bowed out of men's professional tennis in 1984 at the age of 26, and Montreal Canadiens goalie Ken Dryden, who was 31 when he left the NHL with six Stanley Cups in eight seasons.