Tennis Star Björn Borg Has Made a Fortune Selling Underwear
For a time in the '80s, Björn Borg was a wild child in the tennis world alongside rival and eventual friend John McEnroe. Borg was known for his domination over tennis on top of his sudden retirement at just 26 years of age. Now years removed from his tennis career, Borg's life is a fascinating look at the lows that can come to athletes and the highs of landing back on their feet.
Björn Borg's playing days
Borg took the international community by storm when he entered his teens. He had the talent of a superstar athlete and the flamboyance of a rock 'n roll singer. Borg's carefree approach to tennis made him a polarizing superstar in a world before the internet. Borgmania was upon them. 
Perhaps, one can link Borg's rise to its timing. As he rose through the tennis ranks, sports coverage was having an extreme makeover. ESPN was changing the way that sports could be covered by making it more of a spectacle, and Borg's outspoken nature and penchant for theatrics made him a perfect cover boy for a game that desperately needed a new superstar. 
Borg rises to the top
Borg had a remarkably short career as a professional, details the International Tennis Hall of Fame. Despite lasting only seven years, however, he made the most of it and accrued more wins than many athletes have over their entire careers. He won six French Opens and five Wimbledon titles throughout his career. He won a mind-blowing 89.8-percent of his Major Matches.
His control of the ball with both his backhand and his forehand made him a chore for anybody looking to find a way to defeat him. When speaking about his rivalry with Borg, McEnroe said this about his game in an HBO documentary about their rivalry:
"I don't know what it is, why it is… Certain people have this incredible aura that I can't explain without having to do anything. It's like he got into his superman outfit … I did try in practice just for the hell of it, to be like that, but I couldn't do it in practice, so I wasn't going to waste my time in a match trying to be like he was. I felt like letting things out was healthier than keeping things in."
Borg's downfall
Borg had made a healthy living when he retired at 26 years old. However, he quickly realized his lifestyle was a costly one. Borg traveled the world and amassed gigantic tabs between himself and his friends. Eventually, this caught up to him, and Borg declared bankruptcy after discovering he owed more than $40,000 in back taxes.
After a brief comeback attempt — he didn't regain his championship form — Borg decided to capitalize on his celebrity over his athleticism. This decision, according to Tennis 365, helped him recoup his money and make more than he ever did swinging a tennis racket. 
Björn Borg's second wind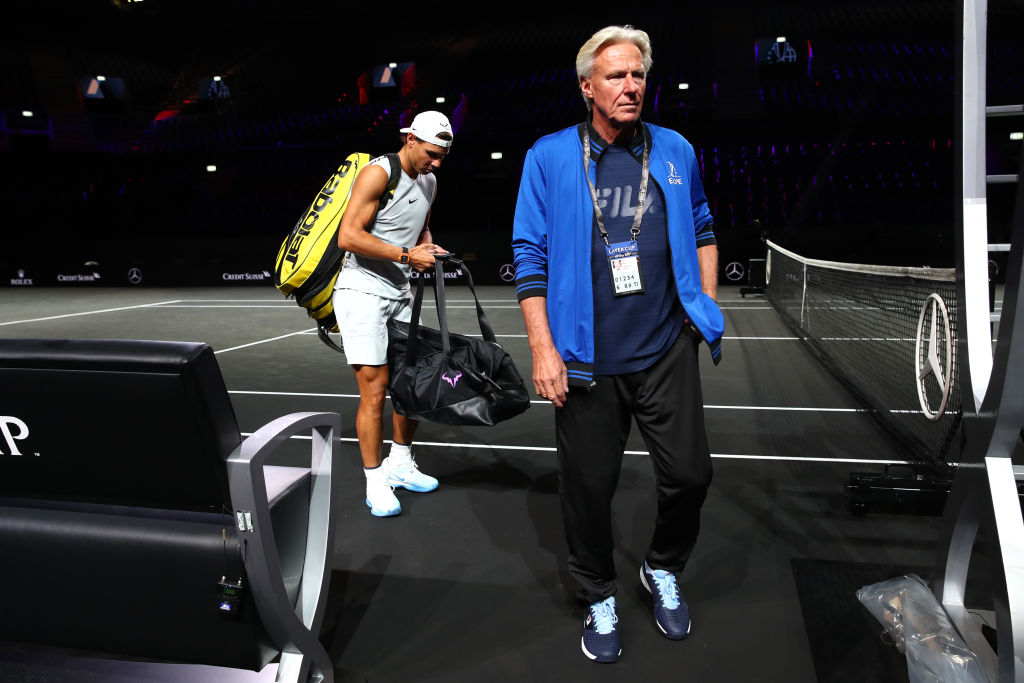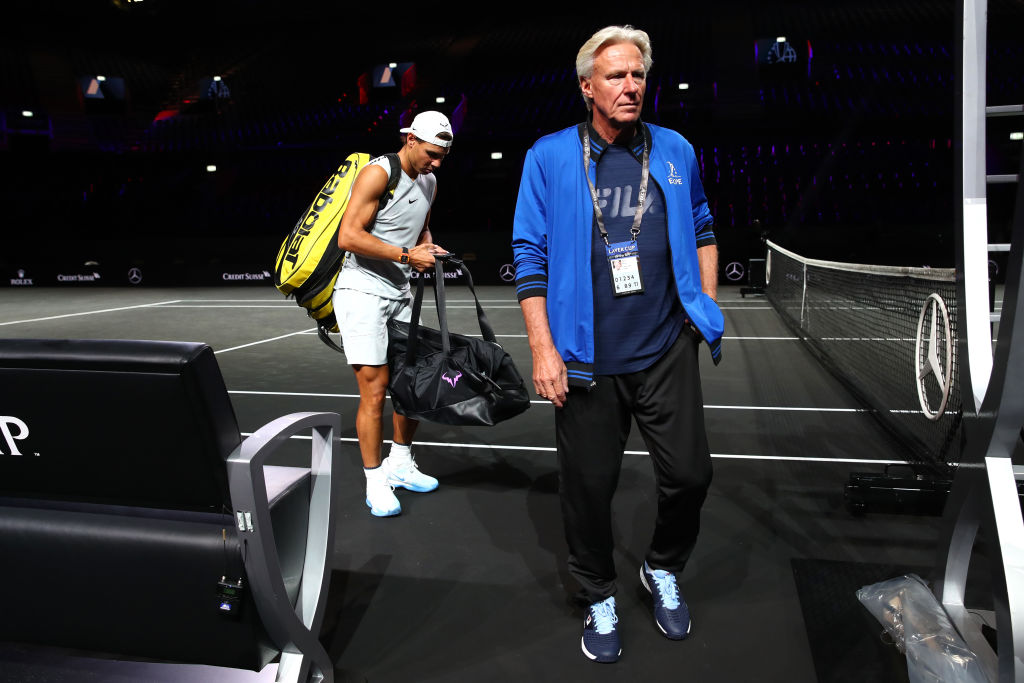 Borg's financial irresponsibility came back to bite him in a big way. While many athletes turn to fashion as a means to capitalize on what they did on the court, he did so in a different way. In 1997, he started a clothing company that bore his name. While it wasn't bereft of the sportswear one would expect, the company's real selling was the underwear. 
Now, Borg is worth over $40 million, according to Celebrity Net Worth. His fashion line is still a hit decades after he last swung a tennis racket. While some athletes see success during their heydays, some aren't prepared for life afterward. Borg wasn't, but he learned his lesson and is now a tale of what can happen if an athlete wants to land back on their feet and live a life of luxury after sports are over.