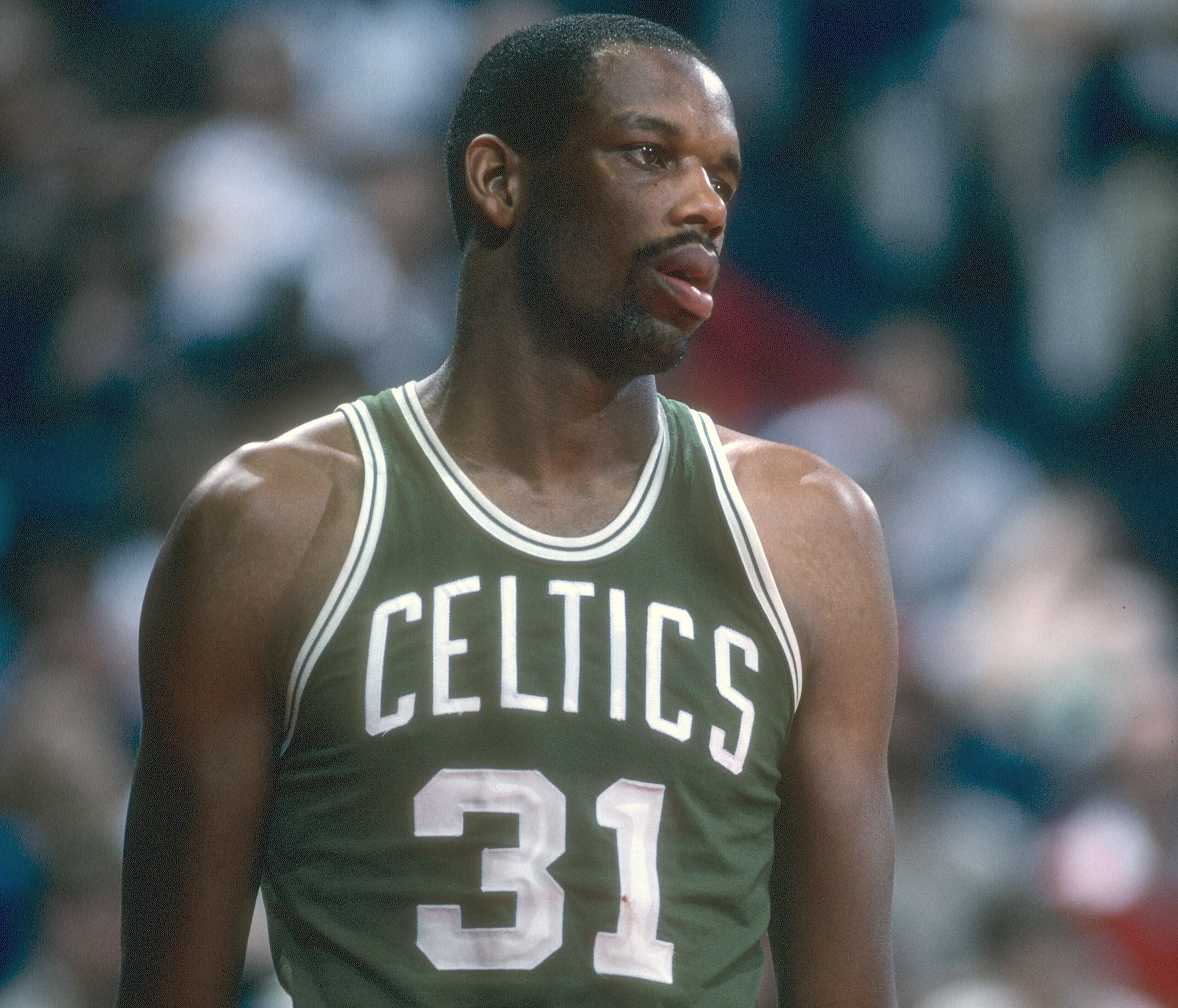 Why Did Cedric Maxwell, the Most Talkative Boston Celtics Player in the 1980s, Go an Entire Season Without Saying a Word?
One of the most talkative Boston Celtics players ever, Cedric Maxwell didn't say a word to the media throughout the 1982-83 season.
Cedric Maxwell was never short on words. The Boston Celtics forward was always known for talking trash to both teammates and opponents, on and off the court. He was a reporter's dream, never short on providing quality quotes.
During the 1982-83 season, however, things changed. Nobody heard from Maxwell. He went the entire season without speaking to the media.
Cedric Maxwell was an underrated member of the Boston Celtics
While most of the credit for the Boston Celtics success in the 1980s goes to Larry Bird, Kevin McHale, and Robert Parish, Cedric Maxwell played a valuable role in winning his two championships.
Before Bird came to town as a rookie, Maxwell averaged 19.0 points and 9.9 rebounds in the 1978-79 season. With Bird on the team, he still put up 16.9 points and 8.8 rebounds per game.
When McHale and Parish arrived in Boston for the 1980-81 season, Maxwell had to sacrifice stats, but he was named MVP of the 1981 NBA Finals. He also led the Celtics during a do-or-die Game 7 against the Los Angeles Lakers in the 1984 NBA Finals. He led the way with 24 points, eight rebounds, and eight assists after telling his teammates to jump on his back.
Whether it was trying to fire up teammates or attempting to get in an opponent's head, Maxwell was always talking.
"Max was always talking trash," Bird wrote in his book Drive: The Story of My Life. "Sometimes he'd come into the locker room after doing an interview and say, 'Hey, we've got to get serious tonight. I just said something they're not going to like.' So then, we'd have to play even harder. He'd do it all the time.
"'Hey boys, I opened my mouth again. I shouldn't have said it, but I did.'"
Maxwell kept his mouth shut the entire 1982-83 season
The 1982-83 season was a rough one for the Celtics. Although they won 56 games, they were embarrassingly swept by the Milwaukee Bucks in the conference semifinals. The team didn't have the same juice it had in previous years. They also didn't have Maxwell's keep-'em-loose personality in the locker room. He never said one word to the media all season.
"As miserable as the 1982-83 season was, there was one person you never heard a word from — me," Maxwell wrote in his book If These Walls Could Talk. "As Dan Shaughnessy pointed out, perhaps the most talkative guy on the whole team — yours truly — never said a word to any reporters the entire season.
"The reason was simple. I was disappointed that some of the media had gone into my personal life and was talking about the birth of my first child Shemeka, who was born before Renee and I got married. Then they started to go back and forth about how much money I was making and all that stuff. My personal life is personal. I have a private life, and it didn't seem like that stuff was newsworthy.
"Reporters were just shocked. I was one of the team's best interviews. Now there was nothing — not even off-the-record talks.
"Finally, the reporters cajoled me into talking the next year, and we were back to normal. Nowadays, of course, the league can fine you for not talking, but I wanted to prove my point, and I did."