Why Is Furman Called the Paladins?
If you're looking for a fun team to root for in March Madness or a unique mascot to advance far in your bracket, look no further than the Furman Paladins. The "Dins" are back in the NCAA Tournament for the first time since 1980 after going 27-7 and winning the Southern Conference.
Not only is Furman one of the most dangerous Cinderella candidates in the field of 68 this year, but it also features one of the best nicknames in all of college basketball. So, what the heck is a paladin, and how did Furman come up with its unique nickname?
What is a Paladin, and why is Furman called the Paladins?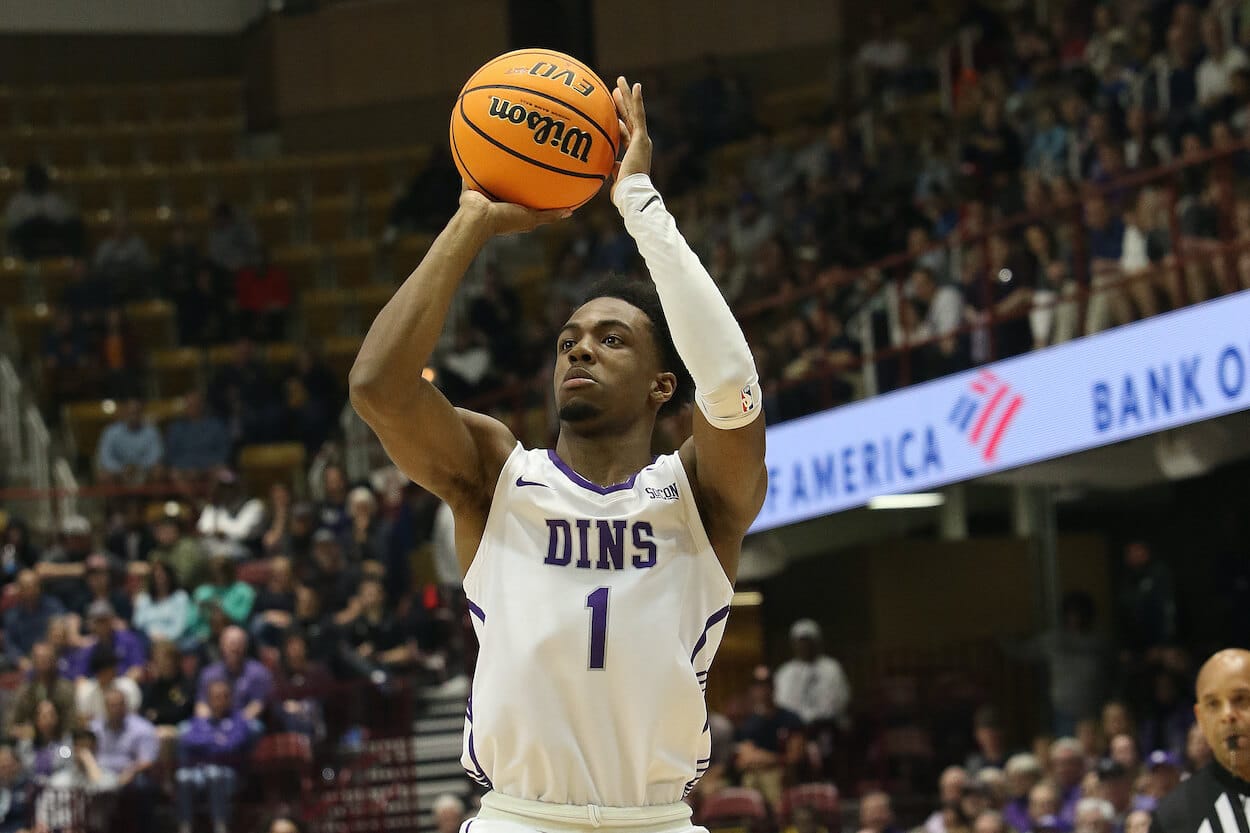 One of the best parts of the NCAA Tournament every year is learning about new mid-major schools and their quirky mascots. Last year, the Southern Conference gave us the Mocs of Chattanooga, and this year, it offers up the Paladins of Furman.
So, what in the world is a paladin?
According to Furman's official website, a paladin is defined by the American Heritage College Dictionary as a "paragon of chivalry; a heroic champion; a strong supporter or defender of a cause; and any of the 12 peers of French emporer Charlemagne's court."  A paladin is similar to a knight, which is defined as "a defender, champion, or zealous upholder of a cause or principle."
Pretty badass, huh? A paladin is also a character in Game of Thrones and a playable character in the popular board game, Dungeons and Dragons.
As for its connection to Furman University, the Paladins nickname came from a sports reporter in the 1930s to refer to the basketball team. The baseball team was known as the Hornets and the football team was called the Hurricane until 1961, when the school decided to make Paladins the official mascot. Furman's current logo features a knight on a horse.
Interestingly enough, the Paladins will battle other ancient warriors, the Cavaliers, when they square off against Virginia in the Round of 64. Furman is a sizeable underdog to knock off the 4-seed Cavs, but Paladins have never been scared of a challenge.