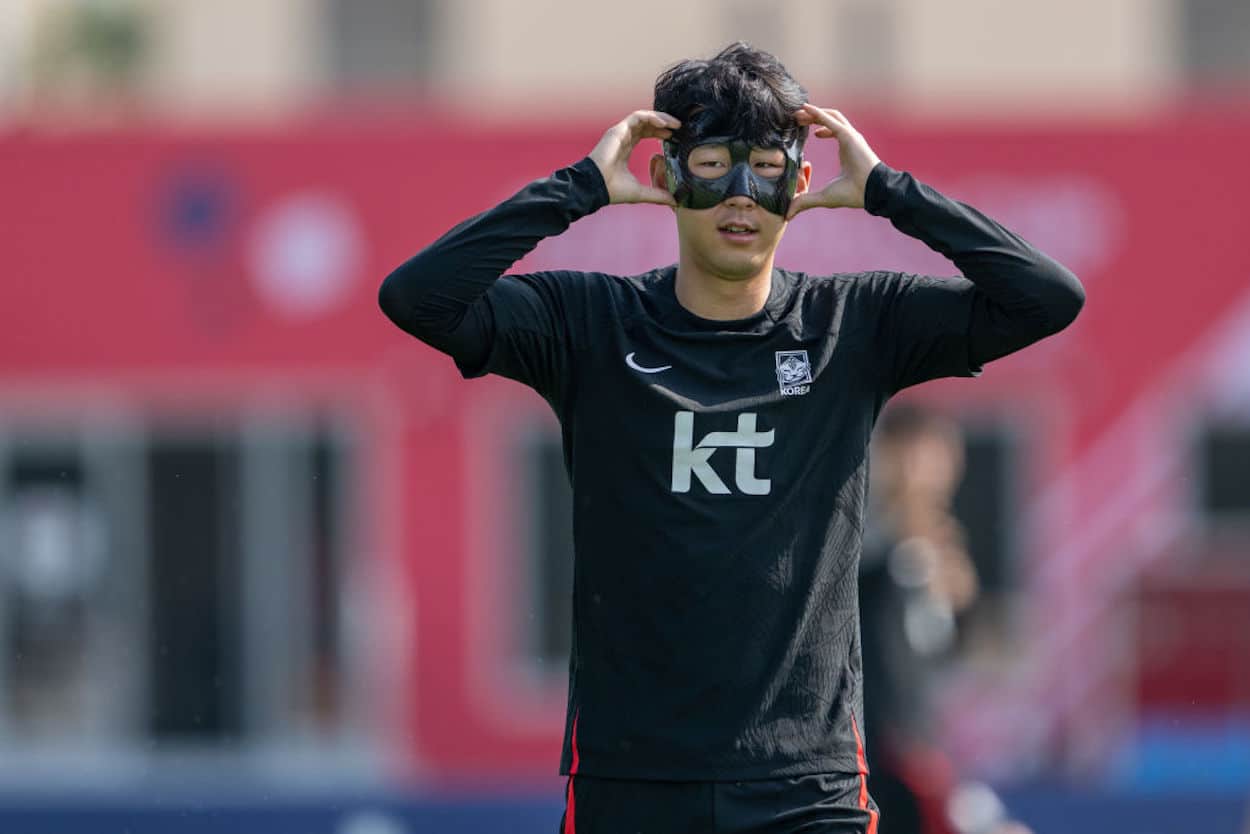 Why Is South Korean Star Heung-min Son Wearing a Mask?
Heung-min Son wouldn't miss the World Cup, but he'll look a bit different when South Korea takes the pitch in Qatar.
While soccer has somewhat of a reputation as a "soft" sport, there is plenty of physical contact that takes place on the pitch. Heung-min Son understands that reality more than most. The Tottenham Hotspur and South Korea man might not seem like a bruiser, but he did absorb one heavy blow in early November.
That kept the forward out of domestic action, but he's set to return to the pitch in Qatar during the 2022 FIFA World Cup. There will be one notable difference, though: He'll be sporting a mask.
Heung-min Son suffered a fracture around his left eye, but that won't stop him from representing his country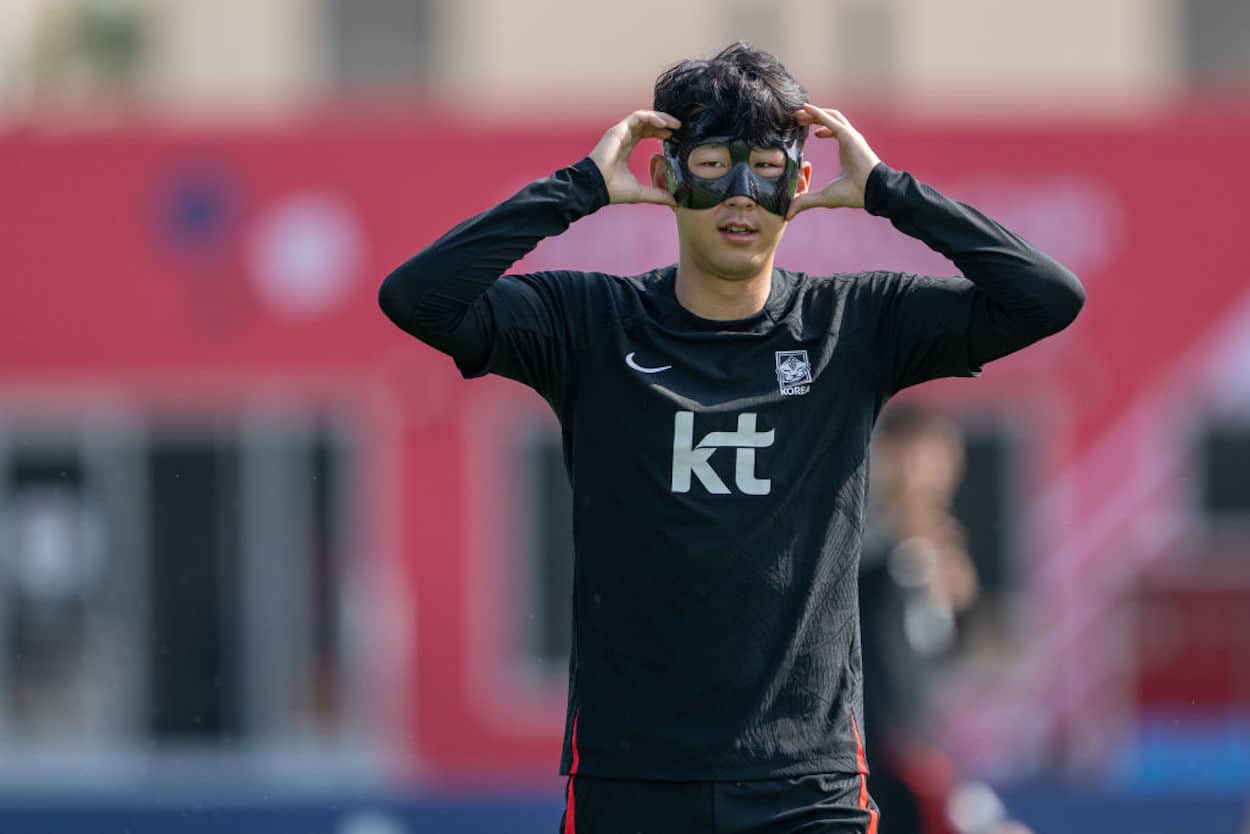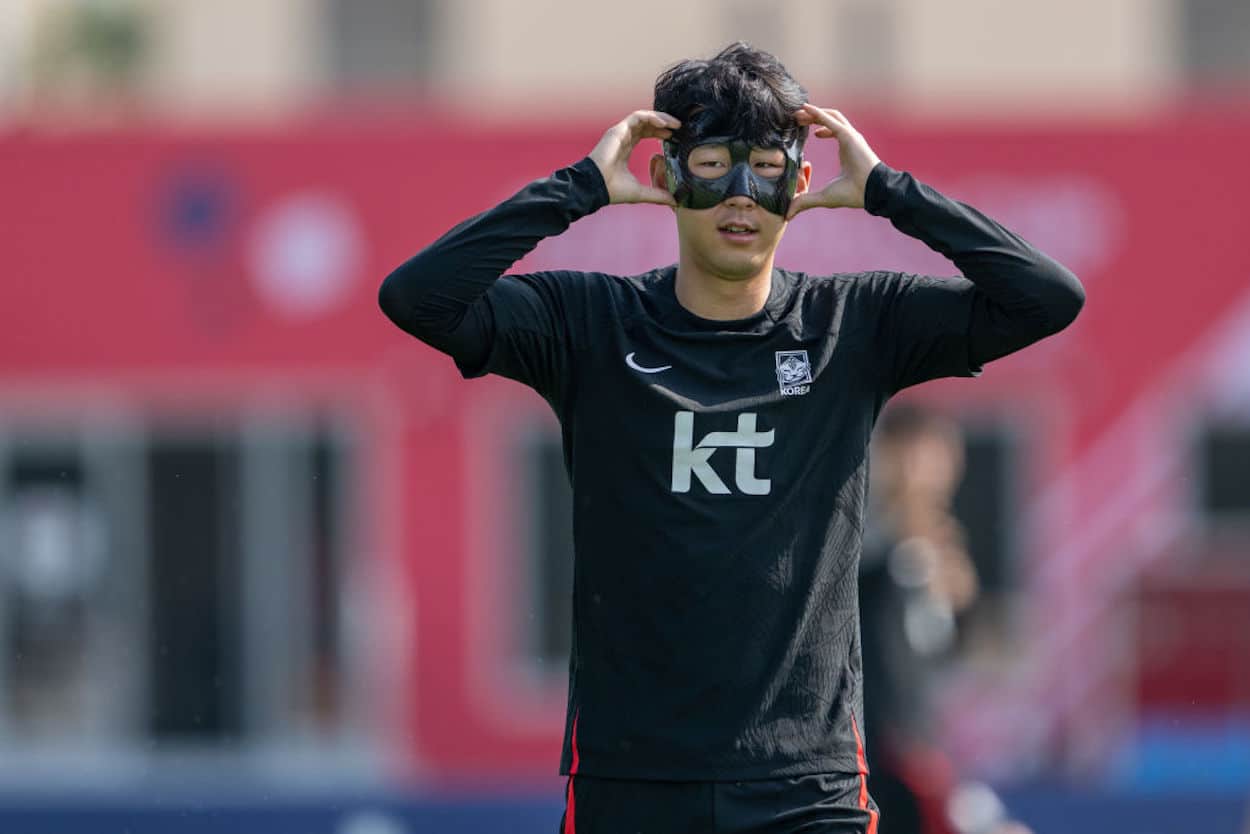 Due to the compressed schedule around the tournament, we've seen plenty of big-name players pull out of the world cup due to injury. Thankfully for everyone affiliated with South Korea, Heung-min Son won't be one of those absences.
As mentioned above, Son paid the physical price during Tottenham's November 1 Champions League victory. Marseille defender Chancel Mbemba beat the South Korean to the ball but also collided with the forward. His head and shoulder struck Spurs' star man in the face, leaving him in serious pain.
It was later revealed that Son had a fracture around his left eye, which was stabilized through surgery. Tottenham didn't make any promises about his recovery time, but the forward did take to Instagram to share his perspective.
"Hi everyone. I just wanted to take a moment to say thank you all for the messages of support I have received over the last week. I have read so many of them and truly, truly appreciate you all. In a tough time I received a lot of strength from you," he wrote, according to Sky Sports. "Playing for your country at the World Cup is the dream of so many children growing up, just as it was one of mine too. I won't miss this for the world. I can't wait to represent our beautiful country, see you soon."
It seems like the South Korean will live up to those words, albeit in a protective face mask. While that probably won't be comfortable — being hit in the face will also sting — there's something special about representing your country on the global stage.
Injury or not, Heung-min Son wouldn't miss that for the world.