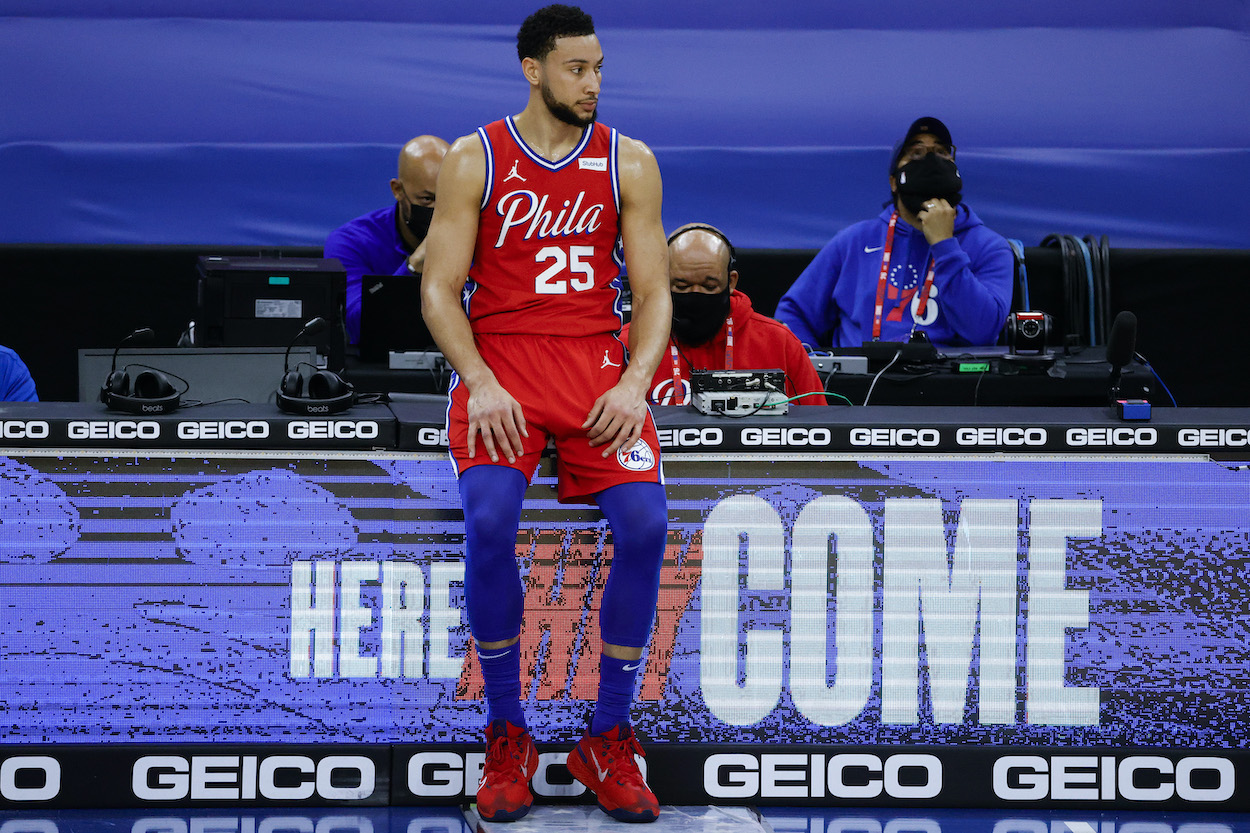 Why Isn't Ben Simmons Playing for the Philadelphia 76ers?
Ben Simmons might be out of the 76ers lineup for a while.
Ben Simmons finally ended his lengthy holdout and returned to the Philadelphia 76ers earlier this month, but the drama surrounding the disgruntled point guard has only intensified since then.
Simmons missed Philadelphia's season opener against the New Orleans Pelicans due to a unique suspension, and he won't be on the court when the Sixers make their home debut on Friday night. Based on some recent developments, we might not see the three-time All-Star on the court for a long time.
Ben Simmons was suspended for the 76ers' season opener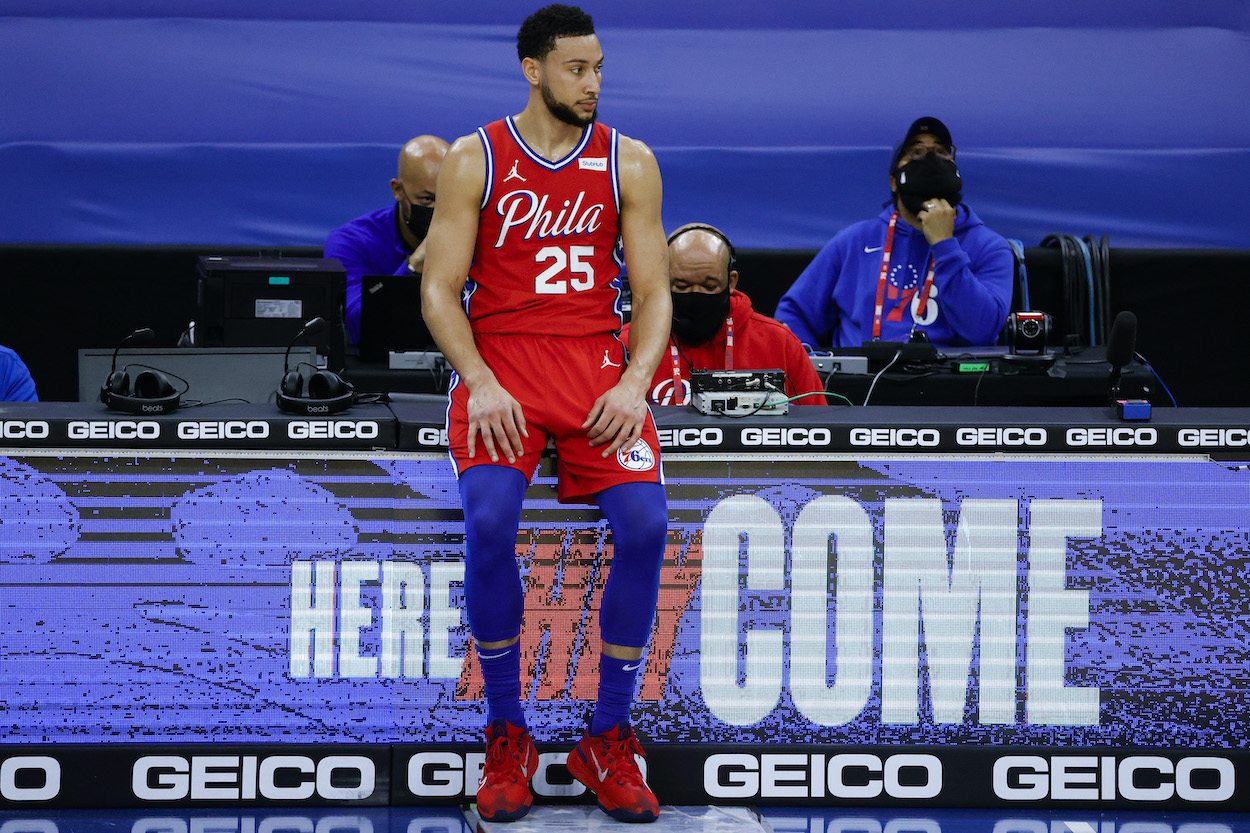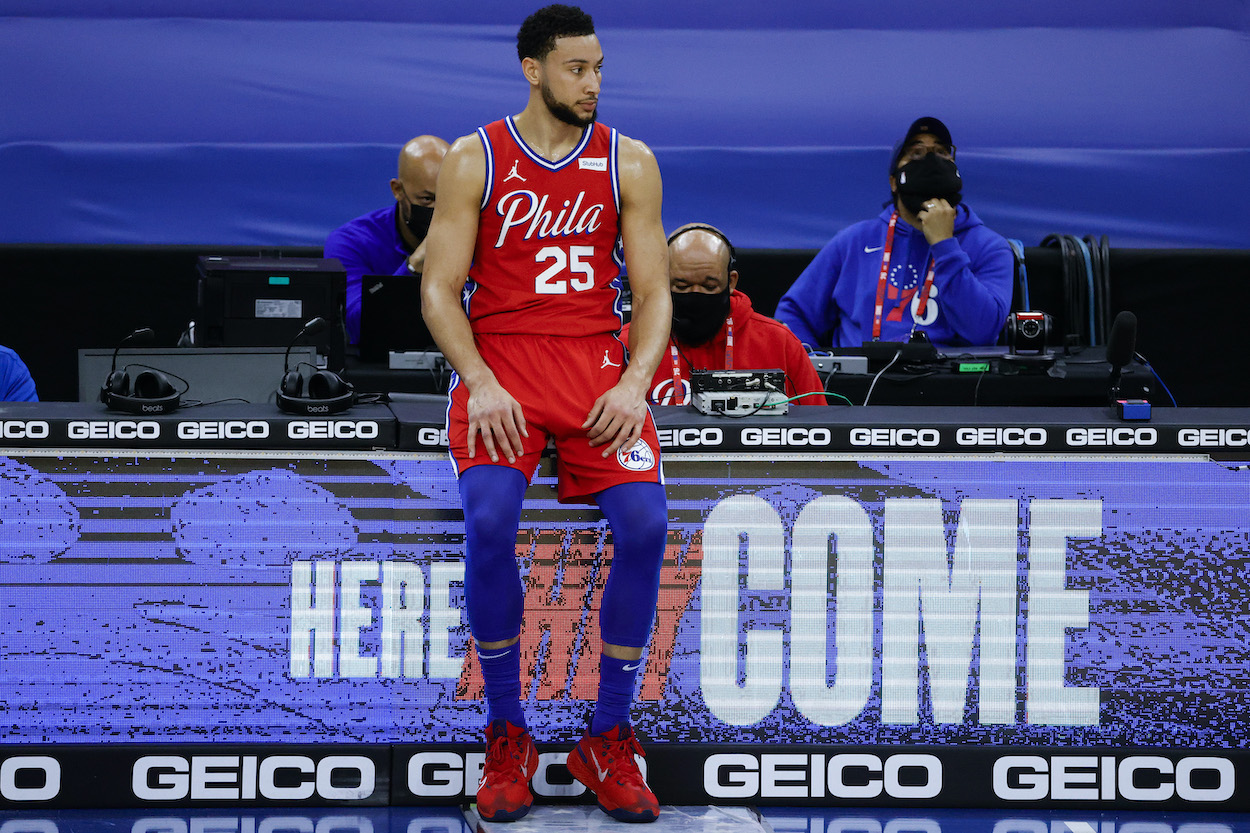 Simmons' 2021 offseason has been one of the most fascinating NBA stories to follow in recent memory.
Almost immediately after last season ended, Simmons approached the front office and demanded a trade. He then bailed to California and refused to speak with any members of the 76ers franchise for months in hopes that a trade would be finalized.
That trade never came, so Simmons reluctantly flew back to Philadelphia last week to rejoin the team. But even though Simmons has physically been in the team building since then, he hasn't really been present at all.
According to multiple reports, the point guard has been disengaged ever since returning to the Sixers. Earlier this week, Simmons refused to participate in a defensive drill during practice, so head coach Doc Rivers kicked him out of the building. The Sixers later suspended Simmons for Wednesday's season opener against the Pelicans for "conduct detrimental to the team."
Ben Simmons will be out indefinitely until he decides to play or the Sixers decide to trade him
This seemingly never-ending saga has been a confusing one to follow for the last few months, but it really comes down to a few simple facts: Simmons wants out of Philadelphia, but the 76ers refuse to trade him unless they can receive a difference maker in return. As it stands right now, that's not available on the market, so the Sixers are content with keeping Simmons around until he decides to suit up for the team.
That won't be happening on Friday, as Simmons has been ruled out for Philly's home opener against the Nets. And it might not be happening anytime soon.
On Friday morning, Simmons reportedly met with the team and informed everyone that he's not in the right mental state to get back on the court just yet. He's been bombarded with criticism for months due to his playoff struggles last year, and it's clearly taken a toll on him.
The 76ers don't plan on dealing Simmons for his current market price, so he's stuck in Philadelphia for the time being. It'll be up to him to decide when he's ready to officially rejoin the team.
A conflict with no end in sight
Sixers fans have been wondering how long the franchise can hold its ground against Simmons and continue to play without him in uniform. Apparently, the team will wait as long as it takes for its starting point guard to return to the sidelines.
Simmons has four years and $146 million left on his current contract, and president of basketball operations Daryl Morey is prepared to see it through.
"You're going to think I'm kidding, and I'm not. This could be four years," Morey said during a recent radio interview with 97.5 The Fanatic. "We are in the prime of Joel [Embiid's] career. We have to get back either Ben Simmons playing well for us — that will help us win the championship — or we have to get back a difference maker for Ben Simmons."
That's not happening this season, so it might be a while before we see Simmons back on an NBA court.
Like Sportscasting on Facebook. Follow us on Twitter @sportscasting19.