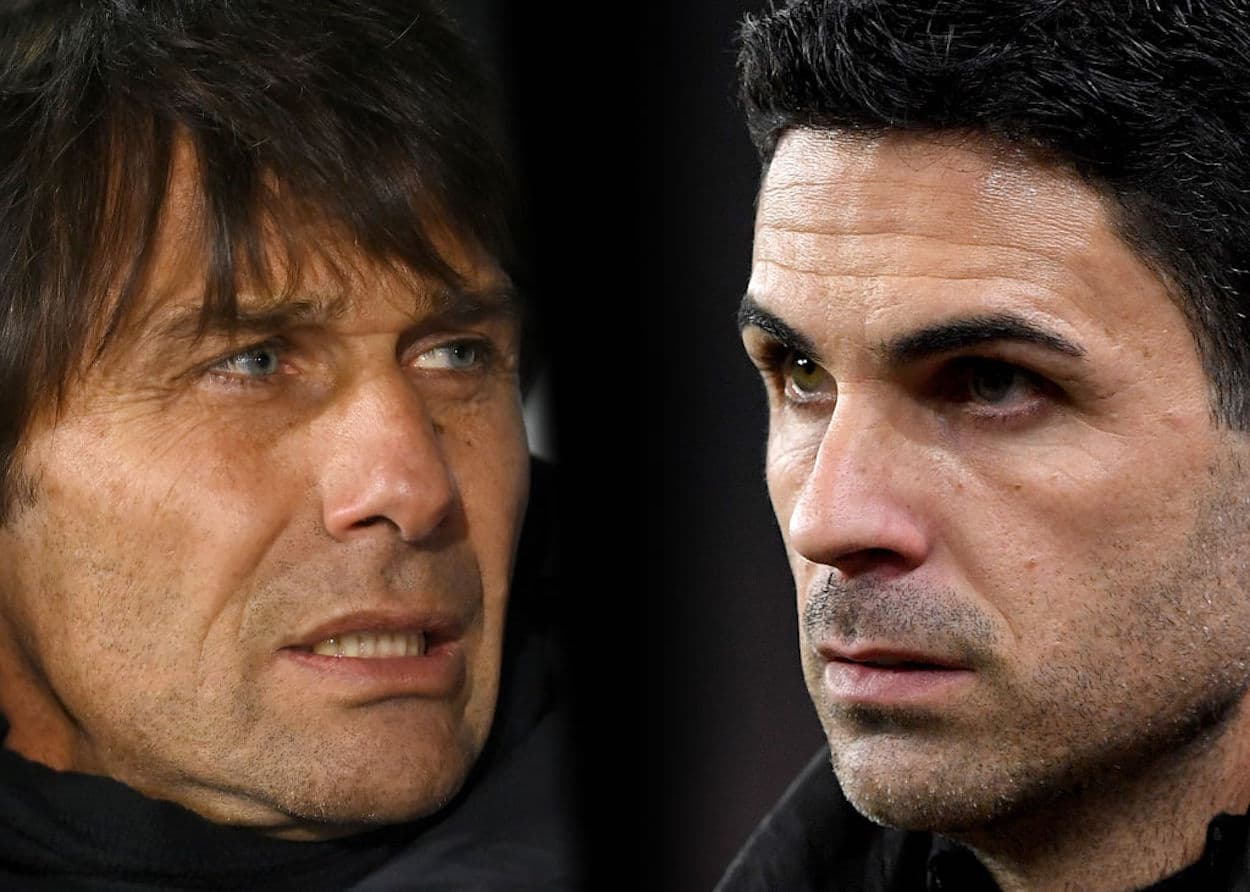 Why Isn't the January 15 North London Derby on TV?
If you're hoping to watch the North London Derby on January 15, things might be a bit tougher than you imagined.
Being a soccer fan in North America can be something of a mixed bag. While the beautiful game is certainly becoming more popular, there are some hiccups. Different competitions are split across different networks, meaning you'll need multiple subscriptions to watch all of your favorite team's matches. But even if you've put your money where your mouth is, some contests can still go missing. Take, for example, January's edition of the North London Derby.
Whether you're an Arsenal supporter, a Tottenham fan, or simply a neutral who's looking for a good way to spend a Sunday morning, the match seemed like the perfect occasion to cast soccer's net ever wider. Unfortunately, NBC has other ideas. The match won't be on TV.
While the January 15 edition of the North London Derby looks like must-see TV, NBC has pushed the game to Peacock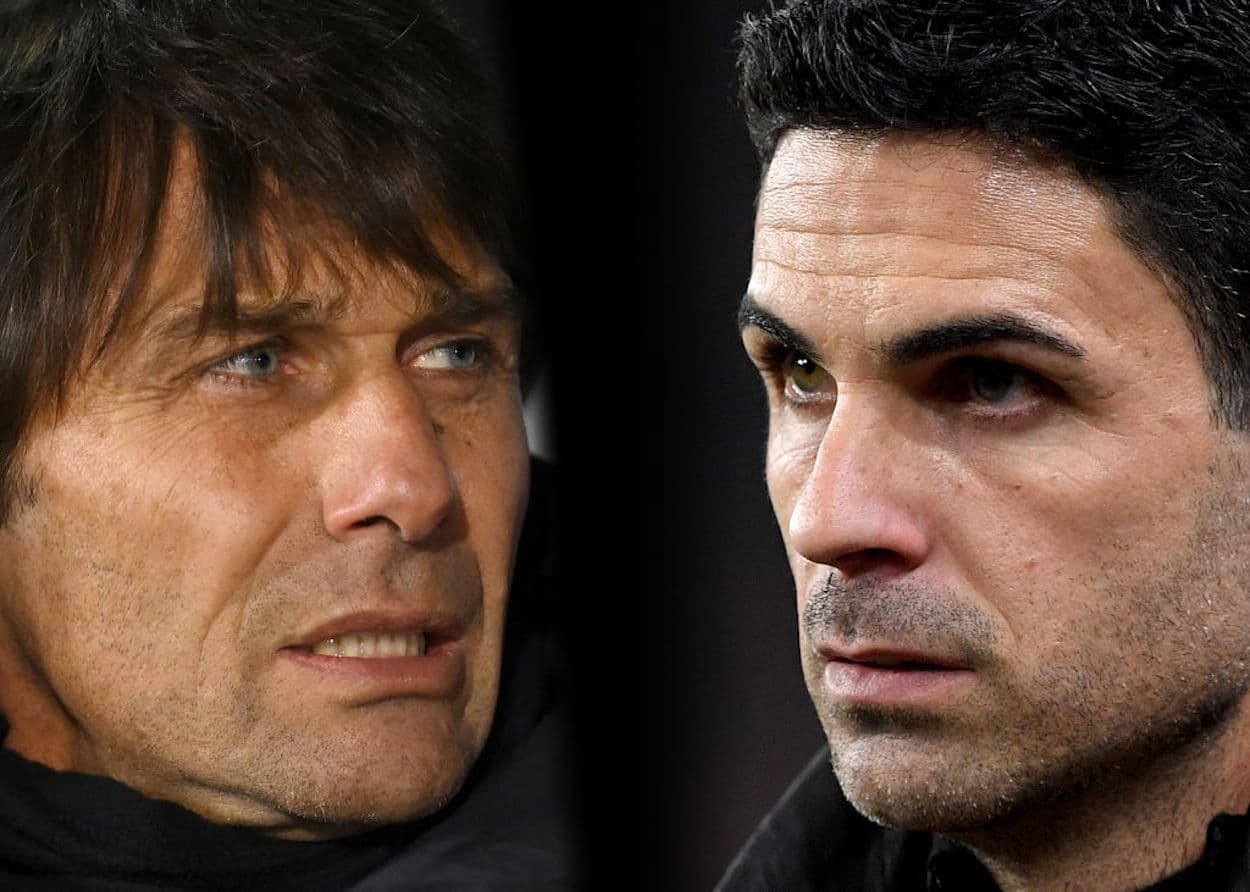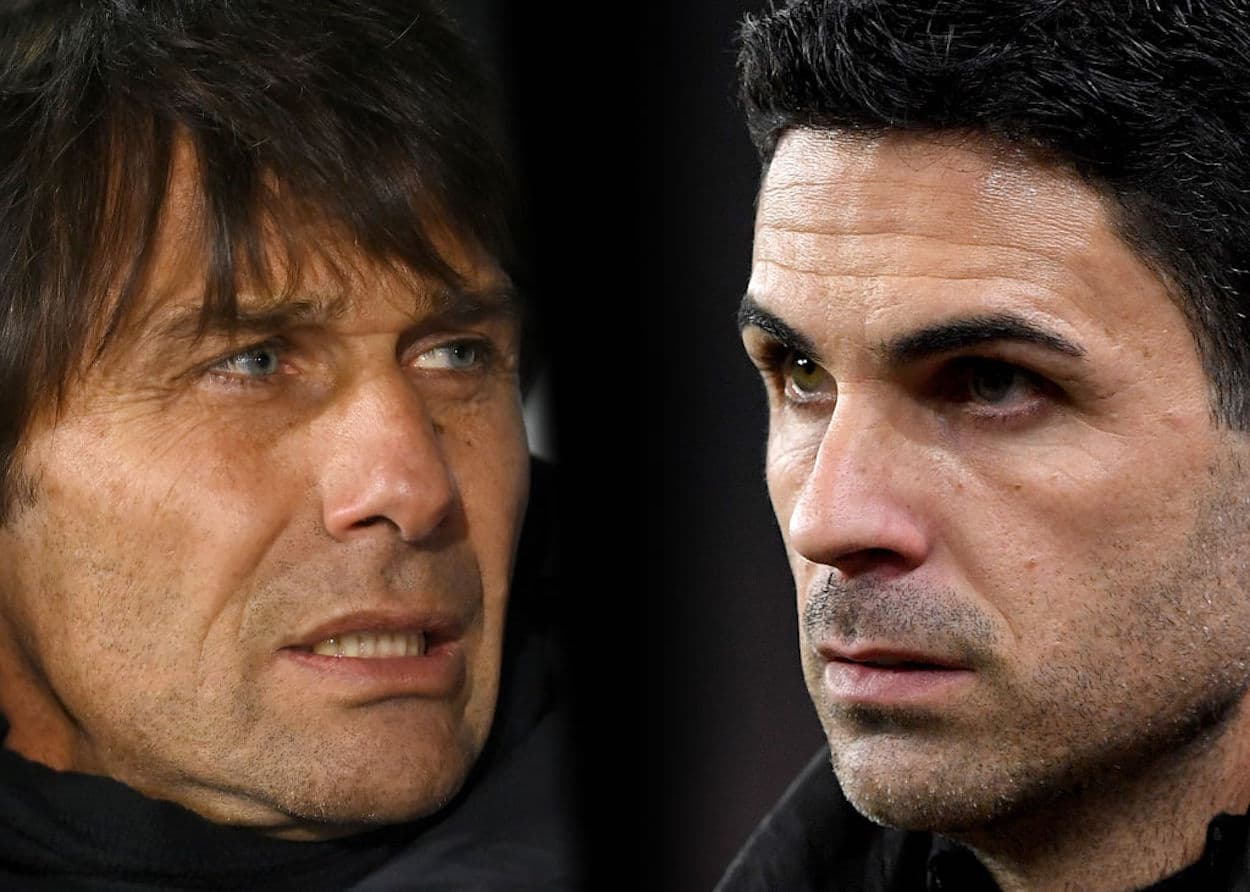 When two fierce rivals meet on the pitch, the potential for fireworks usually makes the match worth watching. While Sunday's North London Derby will probably get a bit spicy, there's more than just crunching tackles at play.
This season, Arsenal have taken a great leap forward. The Gunners, who haven't finished in the top four for what feels like an eternity, are sitting atop the table thanks to a feisty young squad. While it's only January, the narrative has already been set up. Can Mikel Arteta and company keep up the pace and take a legitimate run at the title? Or will they crumble down the stretch yet again?
On the other side of North London, Tottenham sit in fifth place. Their form has wobbled a bit lately, and questions are looming about the way forward. Is it wise to invest in Antonio Conte's plans? Or is a larger rebuild lurking around the corner? Regardless of that uncertainty, though, a win over Arsenal will get everyone united, if only for a few days.
Beyond those big-picture beats, there are other threads to pull on. Arsenal and Tottenham dislike each other, even in the best of times. Conte has thrown some shade at Arteta in the past. The Gunners haven't won an away match against Spurs since 2014. Last season, the Lilywhites beat Arsenal in the final weeks of the season to steal the final Champions League place. The list goes on and on.
That all sets up a great match that everyone will want to tune in and see, right? Unfortunately for many fans, that will be easier said than done. While NBC sometimes puts big matches on the eponymous network, that won't be the case. The North London Derby won't be on USA Network, either. Instead, it will be pushed to Peacock, NBC's streaming platform.
Why isn't the North London Derby on TV?
Without being inside of NBC's thought process, it's impossible to know why the North London Derby has been pushed from TV to Peacock. Some context clues, however, do suggest a possible motive.
Given that it's the NFL's Super Wildcard Weekend, you might think that the network has some scheduling issues. Perhaps there's an American football broadcast in the early time slot that creates a conflict. That, however, isn't the case. NBC's only NFL obligation on Sunday is the night game. Even with a generous amount of pregame coverage, that wouldn't affect soccer.
When you combine that reality with the fact that NBC isn't a stranger to pushing games to Peacock — while having multiple matches airing on multiple networks used to be a standard occurrence, American fans usually get one with the other options landing behind a paywall — it seems likely that this is purely a commercial play. The North London Derby, whether you're a neutral or a fan of one of the two clubs, is a compelling game. What better way to compel people to subscribe to Peacock than making that a prerequisite for watching a big match?
And while it's not NBC's job to do things out of the goodness of their hearts — sports has become a big business, after all — it's still disappointing to see, especially when you consider soccer's position on the American landscape. While the beautiful game has grown by leaps and bounds, it's still short of mainstream viewing. Events like the World Cup can help change that, but making incremental progress in four-year intervals isn't ideal for anyone.
At the risk of (somewhat) talking down to the average sports fan, you have to make things easy and accessible. While some will hear about the Premier League and actively seek it out, that's a higher barrier to entry. If you want to reach more potential fans, things need to be enticing. And, in theory, what's more enticing than flipping through the channels and landing on a rivalry match featuring two of England's big six?
And while you'd think it's in NBC's interest to grow the American soccer audience — even if they don't want to be altruistic, a larger audience means more viewers — or not, it's still a shame that this weekend's North London Derby will be on Peacock.
Why isn't the North London Derby on TV?
In America, NBC holds the rights to the Premier League. While some matches are on TV, the North London Derby has been pushed to the steaming service, Peacock.