Why the Lakers Made Kyle Kuzma Untouchable in the Anthony Davis Trade
When the Los Angeles Lakers traded for superstar big man Anthony Davis, there was one surprising piece from the Lakers roster not involved in the deal. Kyle Kuzma was given the same untradeable clause as Danny Ainge placed on Jayson Tatum.

That didn't stop the Pelicans from pulling the trigger after they received an impressive haul of Lonzo Ball, Brandon Ingram, Josh Hart, and three first-round picks.

That brings us to the question: why was Los Angeles hesitant to add Kyle Kuzma to the deal? We will break down his game and determine what his future will look like in the purple and gold.

Production with the Lakers
Kuzma declared for the 2017 NBA draft after his junior season at Utah, where he earned first-team All-Pac 12 honors after averaging 16 points and nine rebounds per game. Kuzma projected as a late second-round pick if he got picked at all, so it was a major surprise when the Brooklyn Nets drafted him at No. 27.
Kuzma was involved in the Lakers trade of D'Angelo Russell, and he immediately made his impact on the lineup. In his first game as a starter, he put up 21 points and 13 rebounds.

Kuzma enjoyed two productive seasons with the Lakers to start his career, averaging 17 points and six rebounds per game.

Unique skills to complement LeBron and AD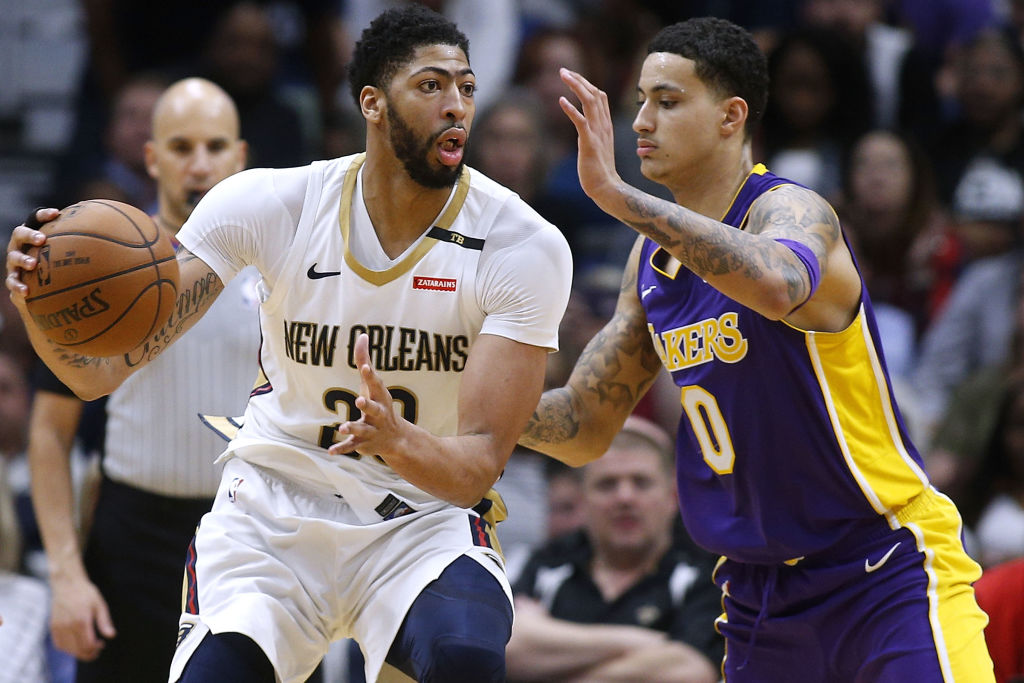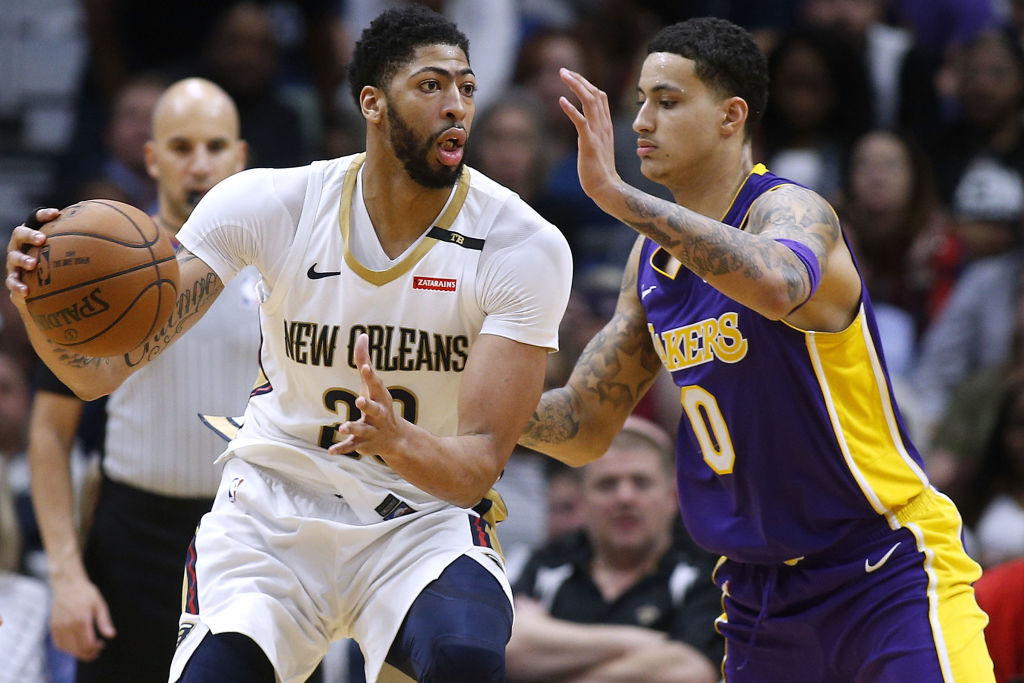 When healthy, Kuzma is a legitimate third option on most playoff-caliber teams, and he brings a skillset that should work well with LeBron James and Anthony Davis. He can attack the basket from the three or four position if necessary, but also can shoot from deep. He is a career 34% shooter from beyond the arc and should only improve over the next couple of seasons.

LeBron is starting to show signs of age, and if Kuzma can work with Anthony on hybrid pick-and-roll plays while James is on the bench getting a breather, the Lakers offense could be very effective.

Low salary allowed him to stay
Outside of his production and skill set, another reason he was able to stay out of the deal was his relatively low salary. As the No. 27 pick, Kuzma is making just $1.9 million next season. The Lakers would be smart to exercise the one-year options for the next couple of seasons, as he doesn't hit restricted free agency until the 2021 season, where he will make just over $5 million.

Who else can the Lakers target?
The Lakers quickly realized their mistake of making the trade for AD too soon. After asking the Pelicans to delay the deal until July 30 (which was turned down), the Lakers do not have the salary cap room to go after another big name free agent. Shedding salary may still only get the Lakers into the second or third tier of free agents.

Some of these targets should include J.J. Redick, Rodney Hood, and DeMarcus Cousins.

Redick could slot in easily as a Kyle Korver clone alongside LeBron, and he is still one of the best sharpshooters in the league. Hood and James teamed up in Cleveland two seasons ago. Cousins played with Davis in New Orleans, and the two can form a dominant big-man tandem in the West. Putting Cousins at the center position, Davis at his natural power forward slot, and James and Kuzma on the perimeter would be tough for any defense to stop.

The Lakers may not have a lot of cap space now, but we expect GM Rob Pelinka to make enough moves to put together a playoff caliber roster.