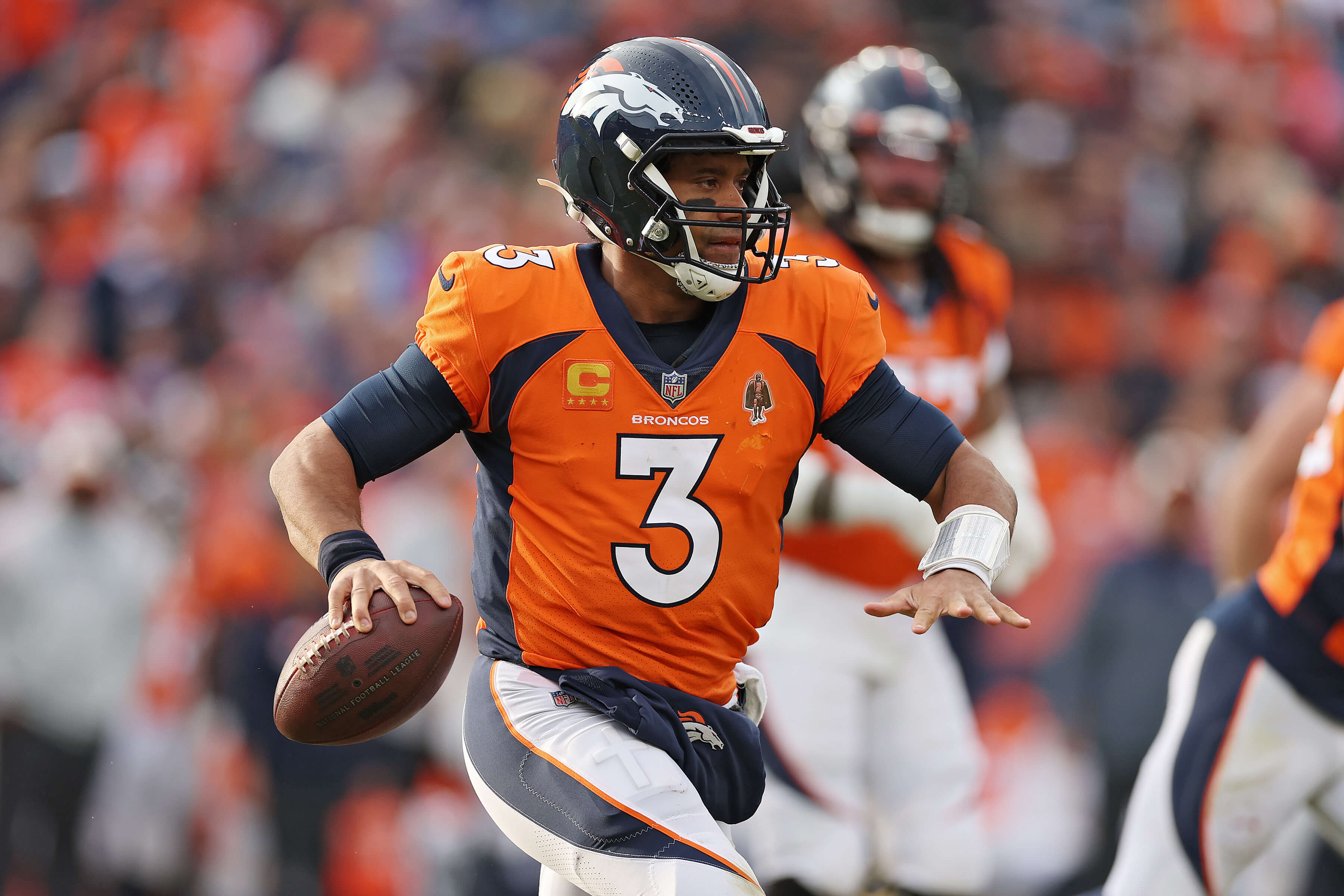 Why Does Russell Wilson Wear No. 3?
Quarterback Russell Wilson has always worn No. 3 in the NFL for a very special reason.
If anyone is looking for a bounce-back season in the NFL, it's Denver Broncos quarterback Russell Wilson. Wilson, the longtime quarterback of the Seattle Seahawks, was traded to the Broncos prior to the 2022 NFL season and suffered through a miserable first year with his new team.
There have already been key changes made for the 2023 season, including bringing in veteran head coach Sean Payton to run the show. Wilson is maintaining the same positive outlook he's always had and won't be making many wholesale changes after one rough season. He'll still be the same old No. 3 he's always been.
Why does Russell Wilson wear No. 3?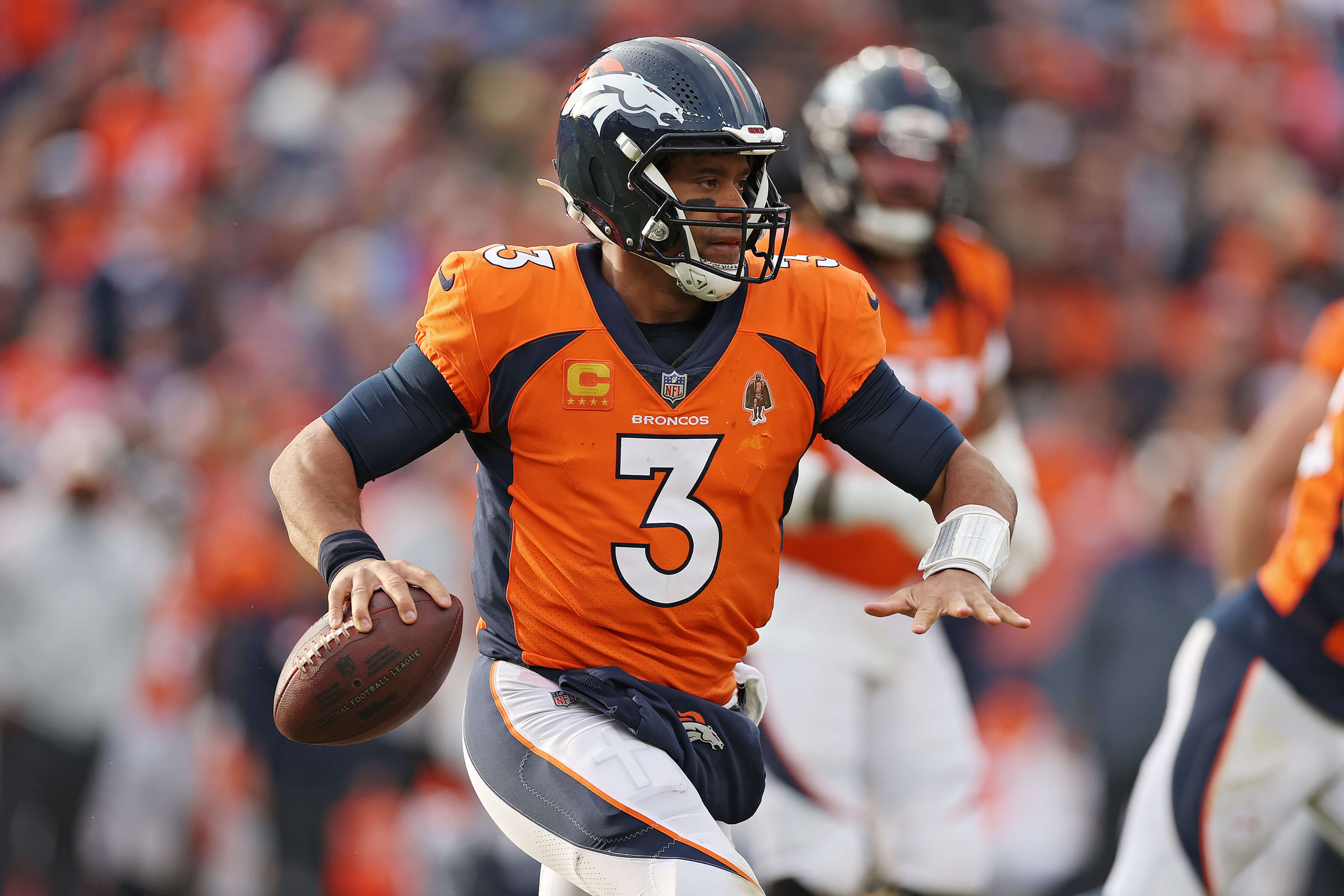 Before Russell Wilson entered the NFL with the Seahawks, he wore No. 16 while playing collegiately at North Carolina State and Wisconsin. As he made his way into the NFL, he had a change of heart with his jersey number.
The Seahawks took the 5-foot-11 quarterback in the third round of the 2012 NFL Draft. He was the 75th player selected.
According to beliefnet.com, it was originally believed Wilson picked No. 3 because of the round he was selected. However, Wilson said he went that route to honor the Holy Trinity (The Father, The Son, and Holy Spirit).
Wilson has a strong connection to religion as he is a devout Christian. He has used his social media platforms at times to speak glowingly about his Christian faith. Beyond that, it's clear that Wilson's reasoning for the number selection has a deep connection to his personal life.
Wilson and Payton hope to turn things around this year in Denver
Wilson made an immediate impact with the Seahawks in 2012, making the Pro Bowl and guiding the Seahawks to an 11-5 record. He threw 26 touchdown passes against 10 interceptions. He also rushed for four touchdowns as a rookie.
For nine straight seasons, Wilson never had a losing season in Seattle. He also never missed a game. He won a Super Bowl and never faced any real adversity in the NFL until last year. In his first season with the Broncos, Wilson struggled mightily. In his 15 starts, the Broncos went 4-11.
Things should get even more interesting this year in Denver with the addition of Payton. Payton and Wilson are two different personalities, but both have a strong desire to turn things around.
During a recent interview on the Up and Adams podcast, Broncos star cornerback Patrick Surtain II said he believes the two will mesh just fine.
"I think they are getting on well. Obviously, they are two different personalities," Surtain said on the podcast. "Russ is more enthused. He's more to himself, but also, he's a very strong leader at work, and he works hard as well, too. But I just think they gel well.
"They both know the game very well. I think Sean may offer him what he sees on the field, and Russ will teach him some things on the field to as well too. I just think they will combine and gel well."