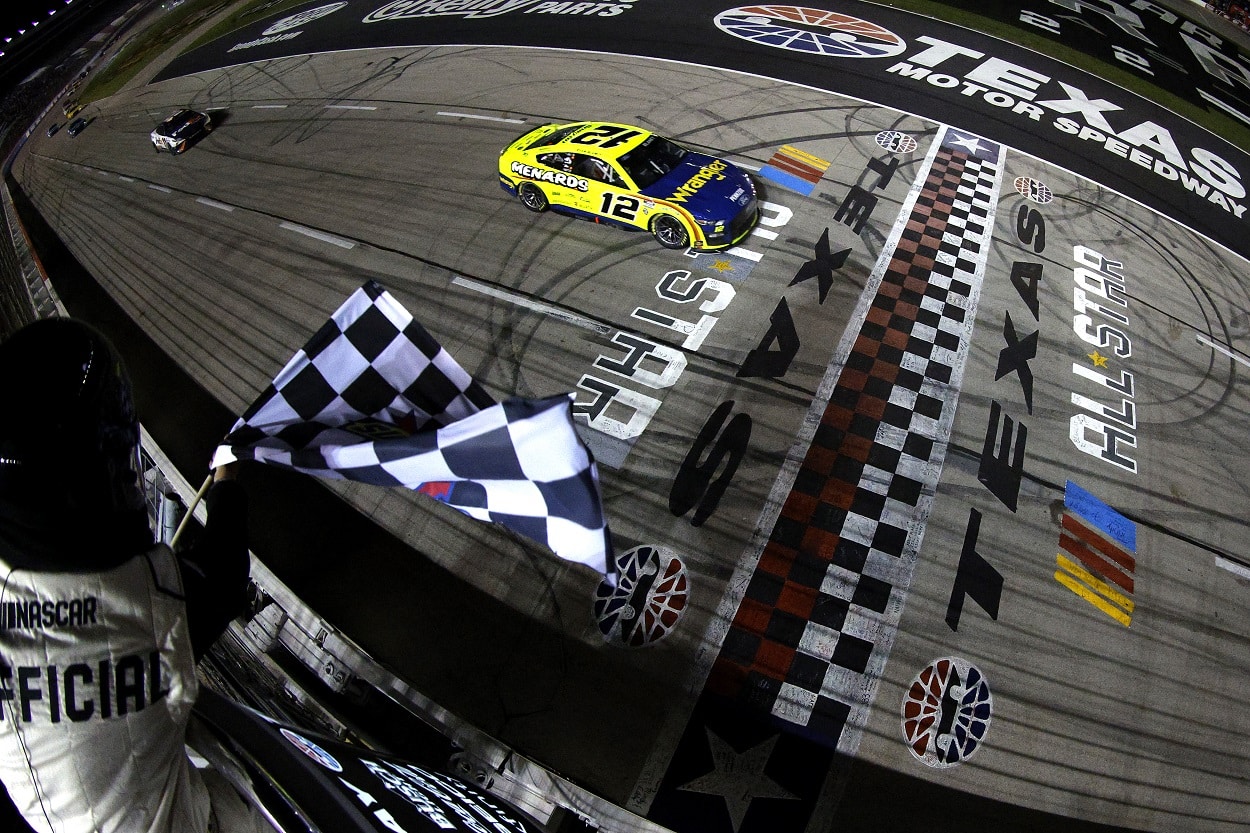 Why Sunday's NASCAR Cup Series Coca-Cola 600 at Charlotte Proves the Rumored Changes at Texas Motor Speedway Shouldn't Happen
Why Sunday's Coca-Cola 600 proves Texas Motor Speedway doesn't need the overhaul that's been speculated.
It's been a tale of two tracks in the NASCAR Cup Series for the last two weeks.
The All-Star Race at Texas Motor Speedway was widely panned as one of the worst races in recent memory, even before a controversial finish that endangered the sport's credibility.
The series then moved to Charlotte Motor Speedway for the annual Coca-Cola 600 race, which is one of the most prestigious in the sport but also one that has lacked any memorable moments in quite some time.
The Coca-Cola 600 at Charlotte Motor Speedway was an action-packed race
That changed Sunday in a wild race that featured 18 cautions and 31 lead changes among 12 different drivers. By comparison, the All-Star race had three lead changes. One of those happened when Kyle Busch crashed near the end of Stage 2, and another came immediately after the restart to begin Stage 3.
Only 20 of the 37 cars that began NASCAR's longest race were running by the end of the record 619.5 miles, which included two overtime restarts. The last Coke 600 to approach those numbers was the 2019 edition when Martin Truex Jr. won an event that featured 16 cautions and 30 lead changes, although four drivers combined to lead 316 of the 400 laps that night.
Sunday's race at the 1.5-mile intermediate track in Charlotte had the action of a superspeedway race at Daytona International Speedway or Talladega Superspeedway, if not more, because there was no green-flag run longer than 47 laps, and the field never lined up single-file around one lane on the track.
Sometimes drivers spend 90 percent of a superspeedway race riding around with hopes they can make their moves in the final 10 percent. Sure, the finish is almost always exciting, but the three hours it took to get there can become monotonous.
That never happened Sunday at Charlotte because drivers couldn't rely on the draft to keep them in close proximity to the leaders. They had to drive hard every lap to advance their position, which made for an incredible race, which Denny Hamlin ultimately won.
The Next Gen car model certainly helped, as well. This car does not have as much downforce as the previous model and is generally more challenging for drivers to control. The 600-mile event Sunday had 10 single-car spins and included some of the biggest names in the sports, such as Busch, Kyle Larson, and Ryan Blaney. The close racing also produced two wrecks that damaged seven-or-more cars and a barrel-roll tumble by Chris Buescher in the No. 17 car. Sounds like a superspeedway-style race.
That's the type of action Atlanta Motor Speedway tried to create when officials reconfigured that 1.54-mile facility into a track in the offseason into one where drivers can race in a large pack the entire day the way they typically do at Daytona and Talladega.
A superspeedway-style reconfiguration of Texas Motor Speedway would potentially overload the schedule with those types of races
With Texas Motor Speedway's string of lackluster races since the 1.5-mile track's parent company Speedway Motorsports Inc. reconfigured it in 2017, speculation has grown that SMI might turn Texas into a superspeedway-style track the way it did with Atlanta.
However, opponents of that idea are afraid there will be too many superspeedway-style races on the schedule. The series would have eight superspeedway-style races if Texas goes in that direction. Granted, one of its events is the All-Star Race exhibition, but its other race is currently the opening race to Round 2 of the NASCAR Playoffs.
That would be a lot of superspeedway racing late in the season with Daytona as the regular-season finale and Talladega as the second race in Round 2 of the playoffs, especially since those races are unpredictable and regularly deliver unexpected winners.
Texas Motor Speedway could produce good racing if taken back to its original design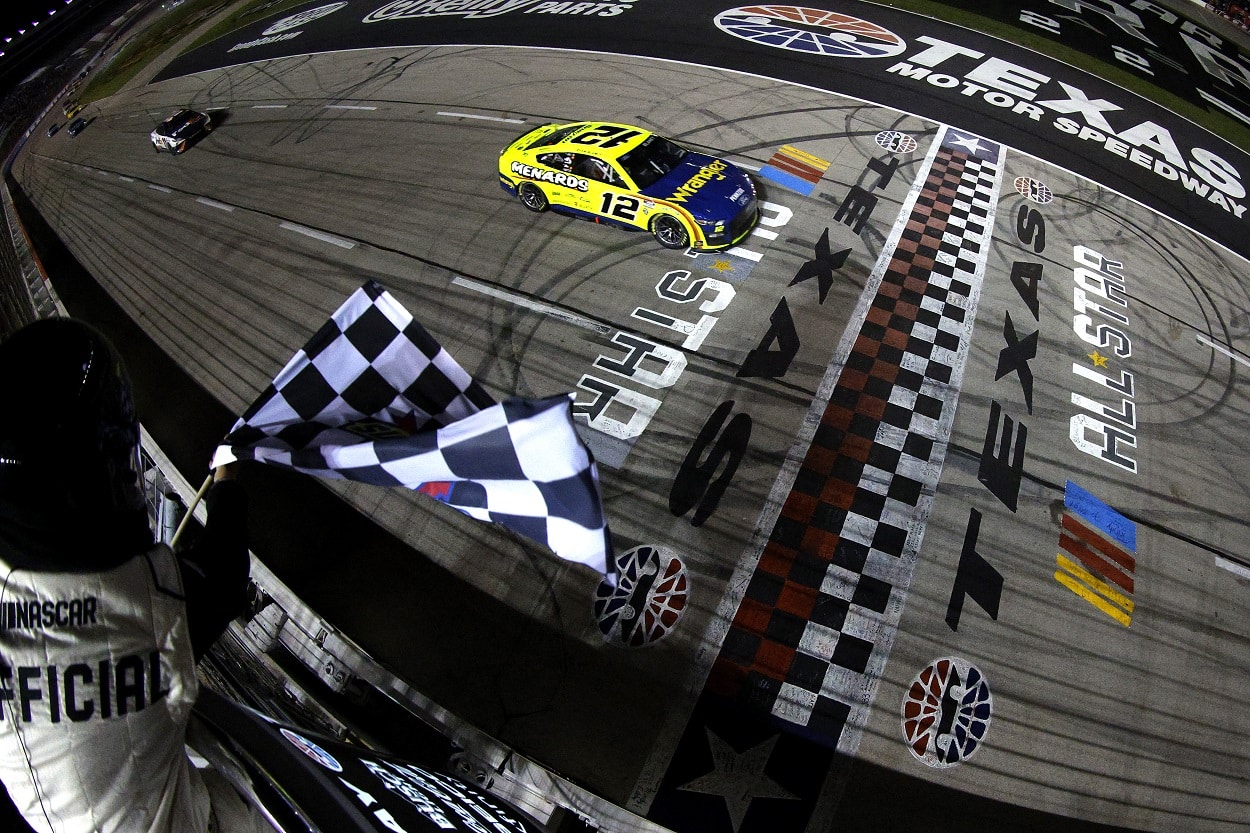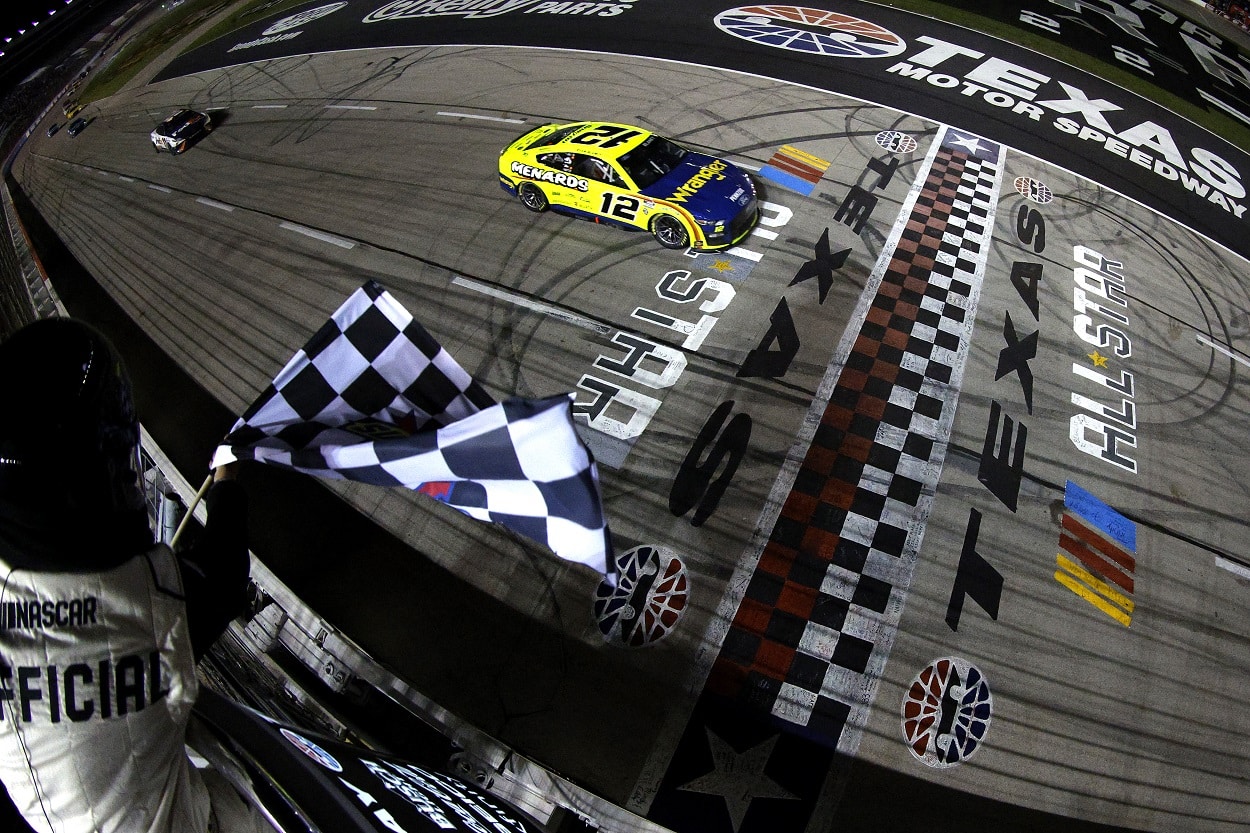 Former SMI CEO Bruton Smith wanted Texas to be somewhat of a replica of Charlotte when he had it built in 1997. The 1.5-mile, D-shaped oval was mostly just a wider version of his track at Charlotte. Imagine how great the four-wide battle for the lead in the first overtime Sunday would have been if the track was wider. 
Unfortunately, the 2017 reconfiguration at Texas changed the banking in Turns 1 and 2, and attempts to place sticky chemicals in the upper lanes of the corners have hurt the quality of racing, if anything.
The Next Gen car has raced well at every intermediate track it has visited so far, with the exception of Texas. If Texas was initially intended to race like Charlotte, maybe a return to that type of track would cure what ails "The Great American Speedway" in Texas.
All stats courtesy of Racing Reference.
Like Sportscasting on Facebook. Follow us on Twitter @sportscasting19 and subscribe to our YouTube channel.