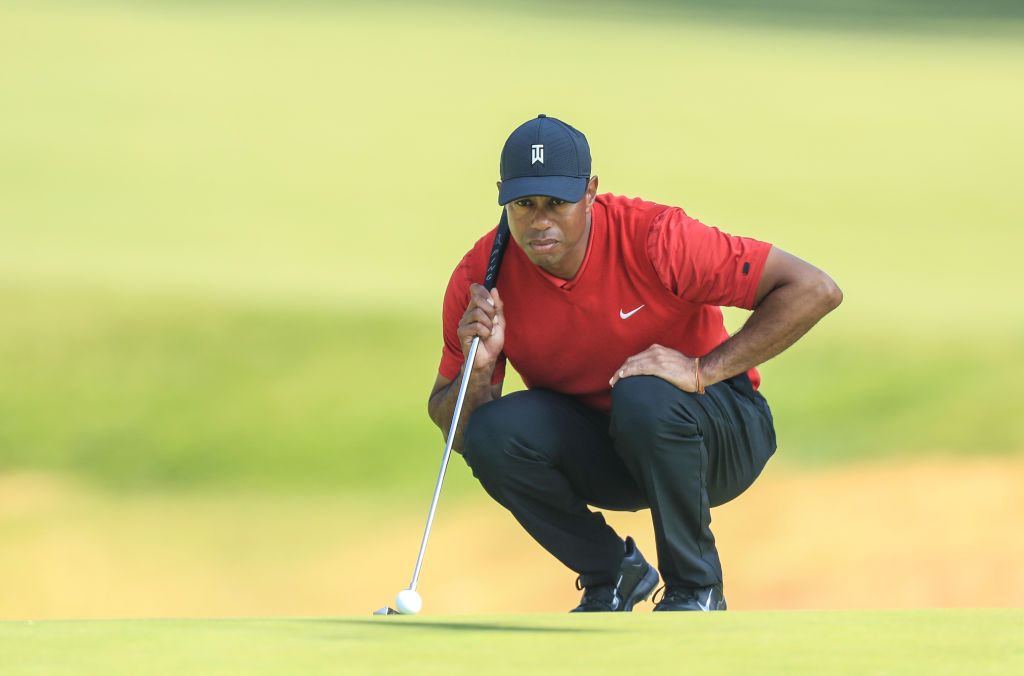 Why Tiger Woods Never Wins at Riviera Country Club
Riviera Country Club is the one course that has always given Tiger Woods problems.
Tiger Woods simply can't seem to figure out Riviera Country Club. This past weekend at The Genesis Invitational, a tournament which is now hosted by the 15-time major championship winner and his TGR Ventures group, Woods finished 68th out of 68 players who made the cut, the first time Tiger has finished dead last at a PGA Tour event in nearly five years. The last time he had such a finish? The 2015 Memorial, where he shot an 85 on Saturday to finish 71st out of 71 players.
How many times has Tiger Woods played Riviera Country Club?
Tiger Woods has a long and storied history with Riviera. He made his first PGA Tour start here as a 16-year-old amateur in 1992, shooting 72-75 to miss the cut by five strokes, and has played the famed venue 10 times as a professional (the 1998 tournament was played at Valencia, where he finished in solo second).
However, the 82-time PGA Tour winner has never won at the course that was closest to his childhood home in Cypress, California…the course and tournament he attended with his father as a child. Tiger has never played a course as many times as he's played Riviera without a victory. Woods came closest in 1999, tying for second as he finished two shots behind winner Ernie Els.
Tiger has posted three other top-10 finishes at Riviera, the last coming all the way back in 2004. Granted, he didn't play this event from 2007 to 2018 but returned last year as the host and placed 13th. However, outside of that tie for second in 1999, he's never really been in contention.
What is Tiger's biggest problem at Riviera?
While Tiger's swing has changed numerous times over the years and helped him win so many tournaments, it was his ability to make crucial putts, even par-saving putts, that made him nearly unbeatable at times. However, the flat stick has always been the biggest issue for Woods at Riviera. Just ahead of The Genesis last week, Tiger admitted that the biggest reason he hasn't won here is his putting.
"Historically, never really putted well here. I've played here so many rounds. It suits a natural cutter of the golf ball, so I figured that's what I have done pretty much my entire career, but when it comes right down to it, you've got to hit the ball well here because the greens are so small and they're so slopey.

"For some reason everything kind of breaks toward [No.] 6 and I still haven't quite figured that out."
The stats are there to back up those words. In 2000, during arguably the greatest season in golf history (the year Tiger won three majors), he needed 118 putts to get through the four days and finished eight strokes behind winner J.B. Holmes.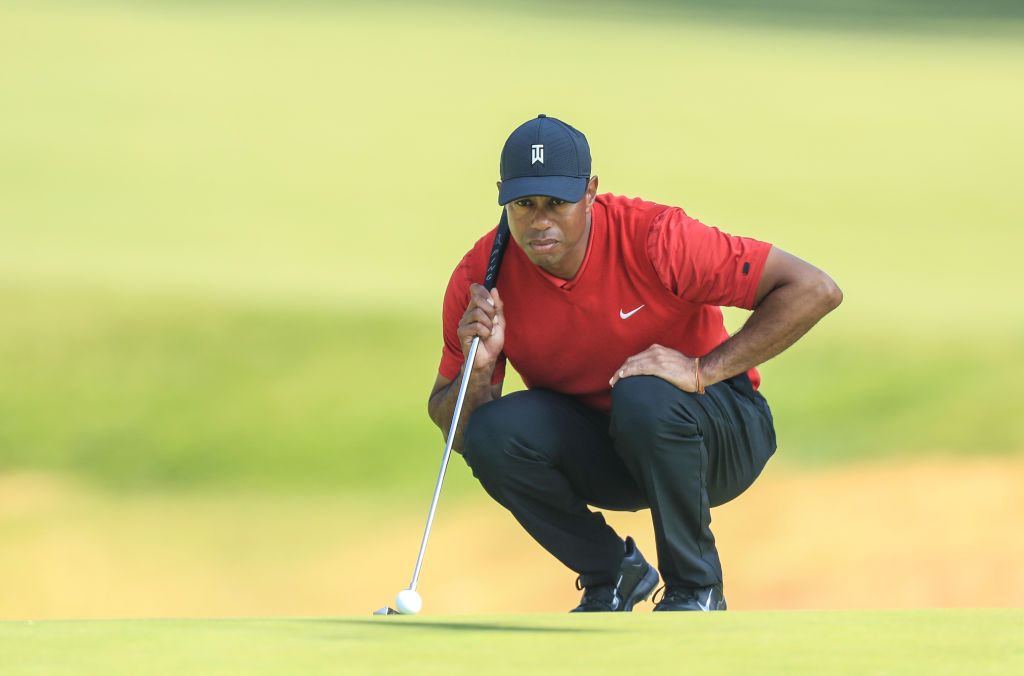 In 2004, he made only one putt over four days longer than 15 feet. The following year, just the second year of the strokes-gained stats, he lost 0.919 strokes on the green and wasn't much better the following year at 0.736 strokes lost.
In Tiger's return to Riviera a year ago, he took 34 putts on the first day alone. For the week, he missed from 10 feet and in 10 times and three from within five feet. This past week, he got off to a hot start, holing an eagle putt from 24 feet, 8 inches on his first hole on the way to an opening nine of 31. Unfortunately, things derailed a bit from there.
Four-under after nine holes, Tiger was 15-over the rest of the way and finished 22 strokes back of winner Adam Scott. For the week, he lost a whopping 8.019 strokes on the greens, the highest mark of his pro career.
When will Tiger Woods play next?
For Tiger Woods, this time of year is all about getting ready for The Masters. He's already announced that he'll be skipping this week's World Golf Championships event in Mexico to rest. It's likely that he'll return the first week of March for the Arnold Palmer Invitational at Bay Hill. He's had no problem winning there, racking up eight victories over the course of his career.
From there, it's likely onto The Players Championship and possibly the WGC-Match Play event before heading to Augusta in search of green jacket number six, which would tie him with Jack Nicklaus for the most all-time wins at The Masters, and major number 16, which would put him just two behind The Golden Bear's 18. He'll certainly need that putter to start working if he wants to defend his title.