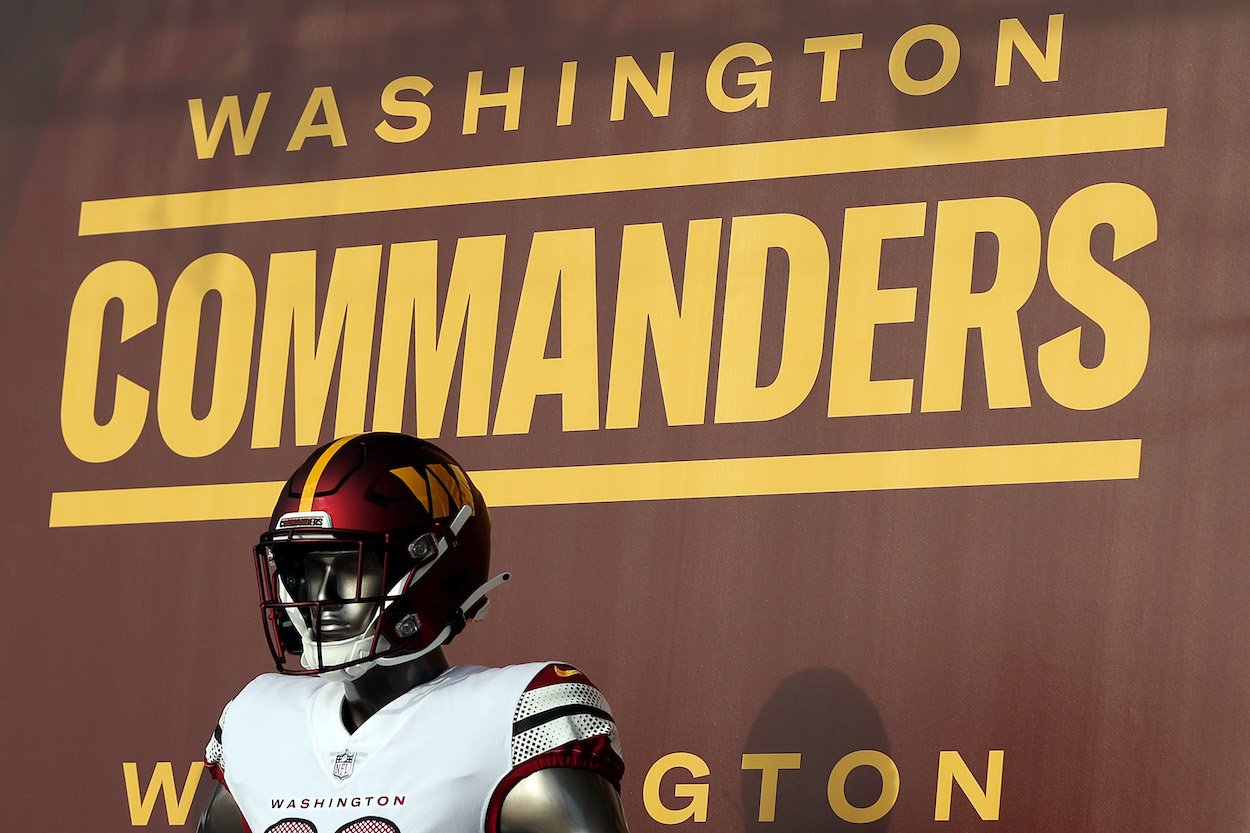 Why Did the Washington Commanders Change Their Name From Washington Football Team?
Washington is ready to write a new chapter as the Commanders.
If you haven't been paying much attention to the National Football League over the past few years, you might not know that the franchise formerly known as the Washington Redskins underwent two name changes in a 19-month span. In 2020, ownership ditched the Redskins nickname and replaced it simply with Football Team. After a lengthy process of trying to establish a new identity, the franchise officially changed its name to the Commanders in February.
So, why did Washington change its name twice, and how did it land on Commanders?
The Washington Football Team is now the Washington Commanders
Washington fans haven't known anything but Redskins for their entire lives. The franchise moved from Boston to Washington in 1937 and went by the Redskins ever since.
Well, that was until 2020 when the team started to face public pressure about its offensive nickname and logo. Native American groups started the wave of criticism, but once major sponsors such as Nike and FedEx started pressuring Washington to change its name, ownership finally decided to act.
In July of 2020, the team announced it would be changing its name to the Football Team. The new name would serve as a place-holder until ownership could decide on a long-term name and updated identity that wouldn't be offensive in any way.
Washington played under the Football Team nickname for two seasons, but it finally decided on a new name earlier this year: Commanders.
Why did Washington change its name to the Commanders?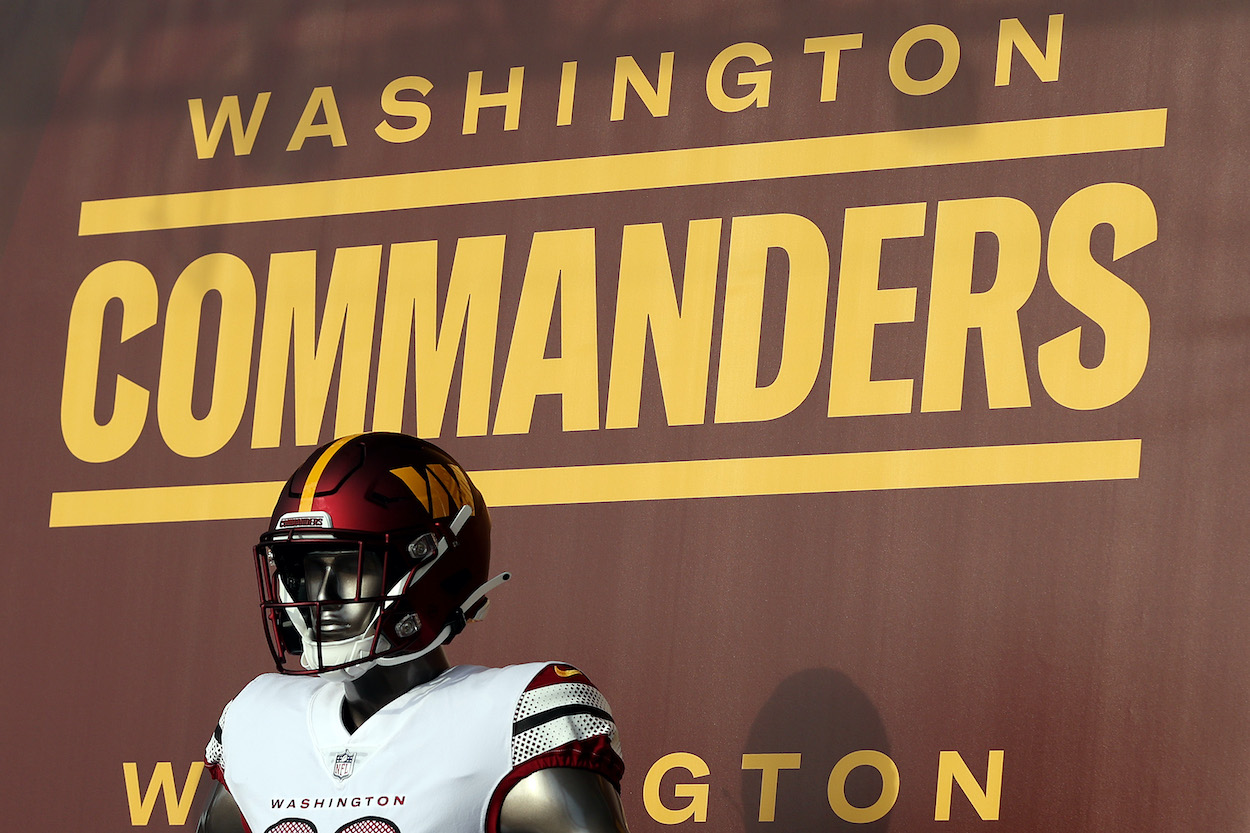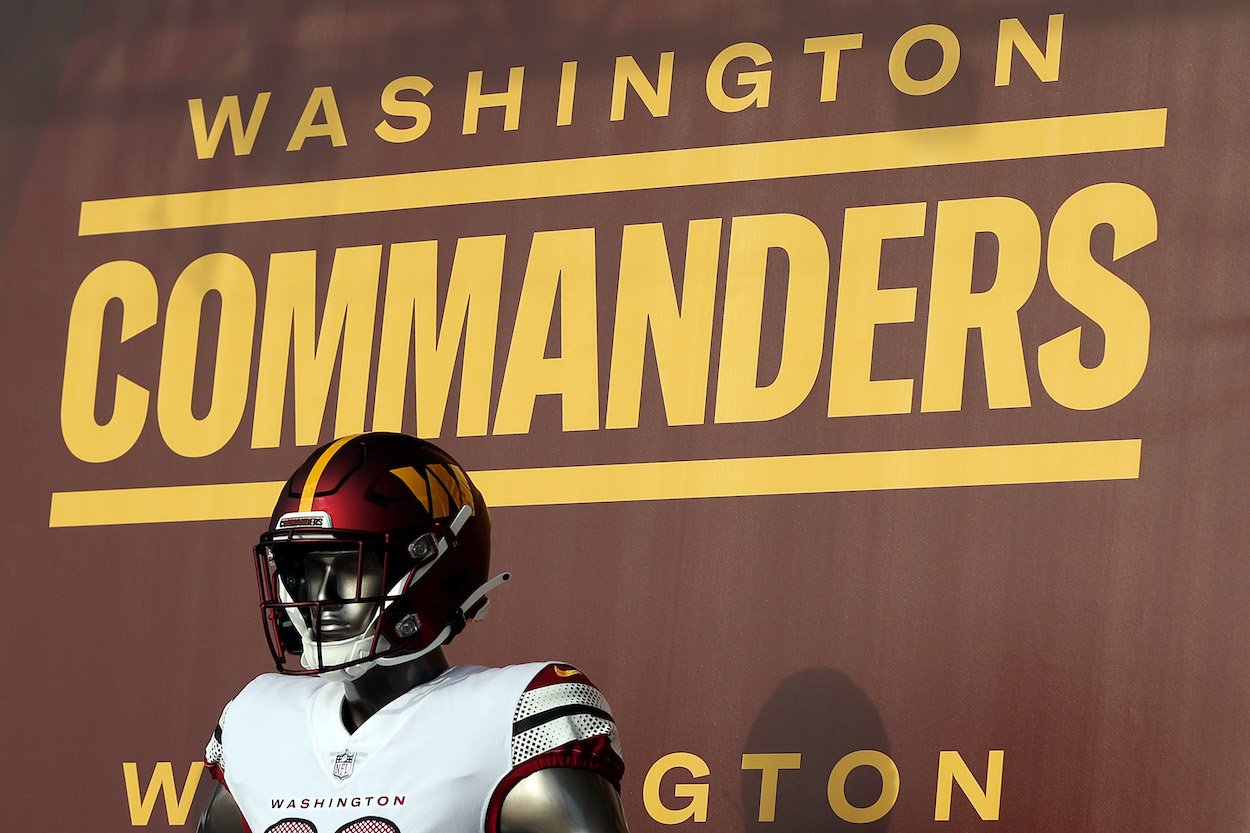 After years of contemplation, Washington announced in January that the team's nickname search had been cut down to seven options: Armada, Brigade, Red Hogs, Presidents, Commanders, RedWolves, and Defenders. A month later, the Commanders name was made official.
"As an organization, we are excited to rally and rise together as one under our new identity while paying homage to our local roots and what it means to represent the nation's capital," co-owner Dan Snyder said in a statement. "As we kick-off our 90th season, it is important for our organization and fans to pay tribute to our past traditions, history, legacy and the greats that came before us. We continue to honor and represent the Burgundy and Gold while forging a pathway to a new era in Washington. Today may mark the first day for the Washington Commanders, but we are and always will be Washington."
Washington also unveiled new uniforms as part of the Commanders announcement. It's officially a new era in D.C.
Like Sportscasting on Facebook. Follow us on Twitter @sportscasting19.