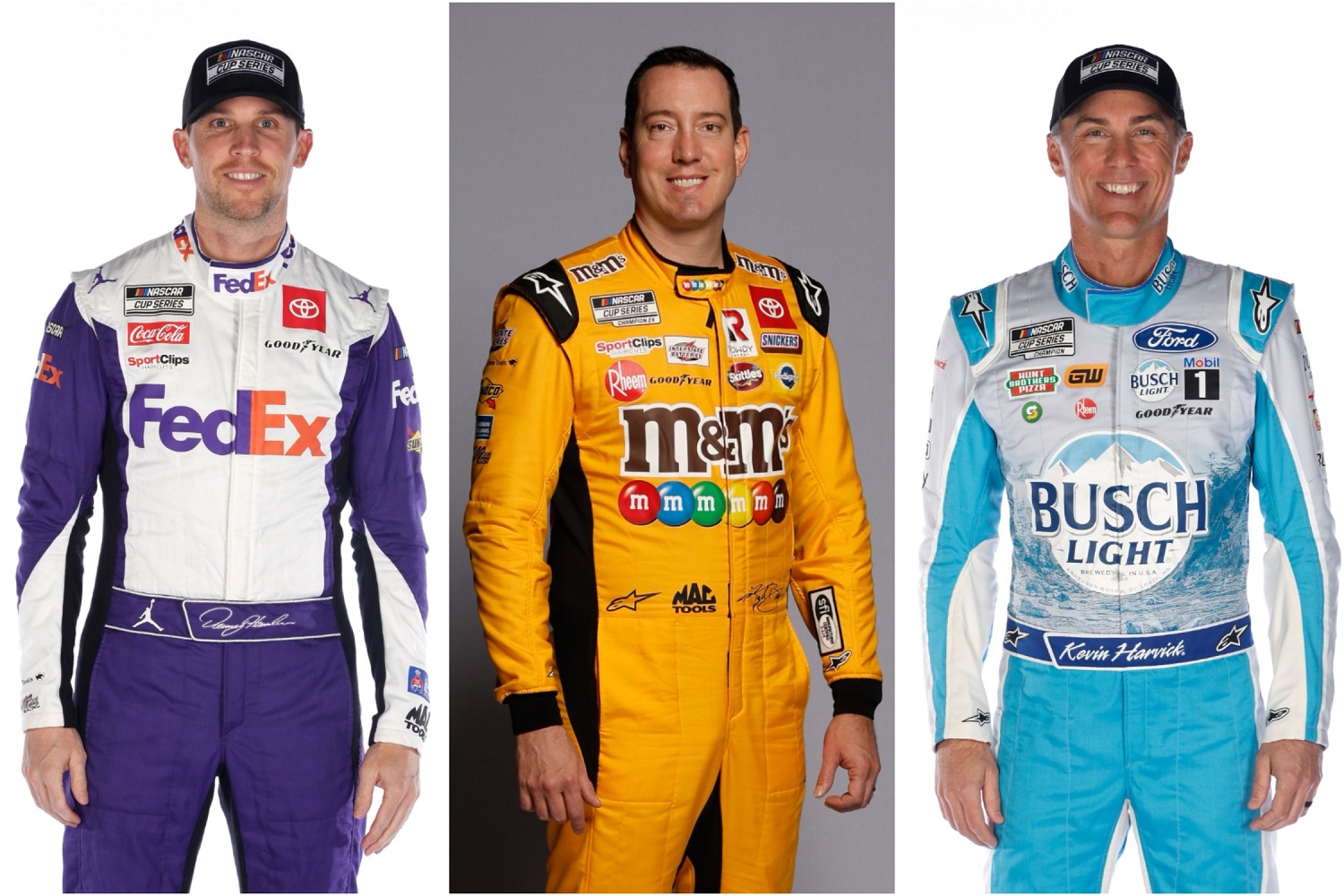 Will Any Current Drivers Join Dale Earnhardt Jr. In the NASCAR Hall of Fame?
NASCAR Hall of Fame this week, and plenty of current drivers are positioned to join him upon retirement.
The audience in Charlotte, North Carolina, on Friday for the NASCAR Hall of Fame induction ceremony will include many of Dale Earnhardt Jr.'s contemporaries. It's understandable. They may have battled with him on Xfinity and Cup Series tracks hundreds of times on Sunday afternoons, but Earnhardt was popular in the grandstand, and rivals generally respected him in the garages for the way he handled himself.
That got us thinking about which current drivers who shared time on the track with Earnhardt might join him in the Hall of Fame down the road as an inductee rather than as a visitor.
Dale Earnhardt Jr. needs to save seats for three first-ballot candidates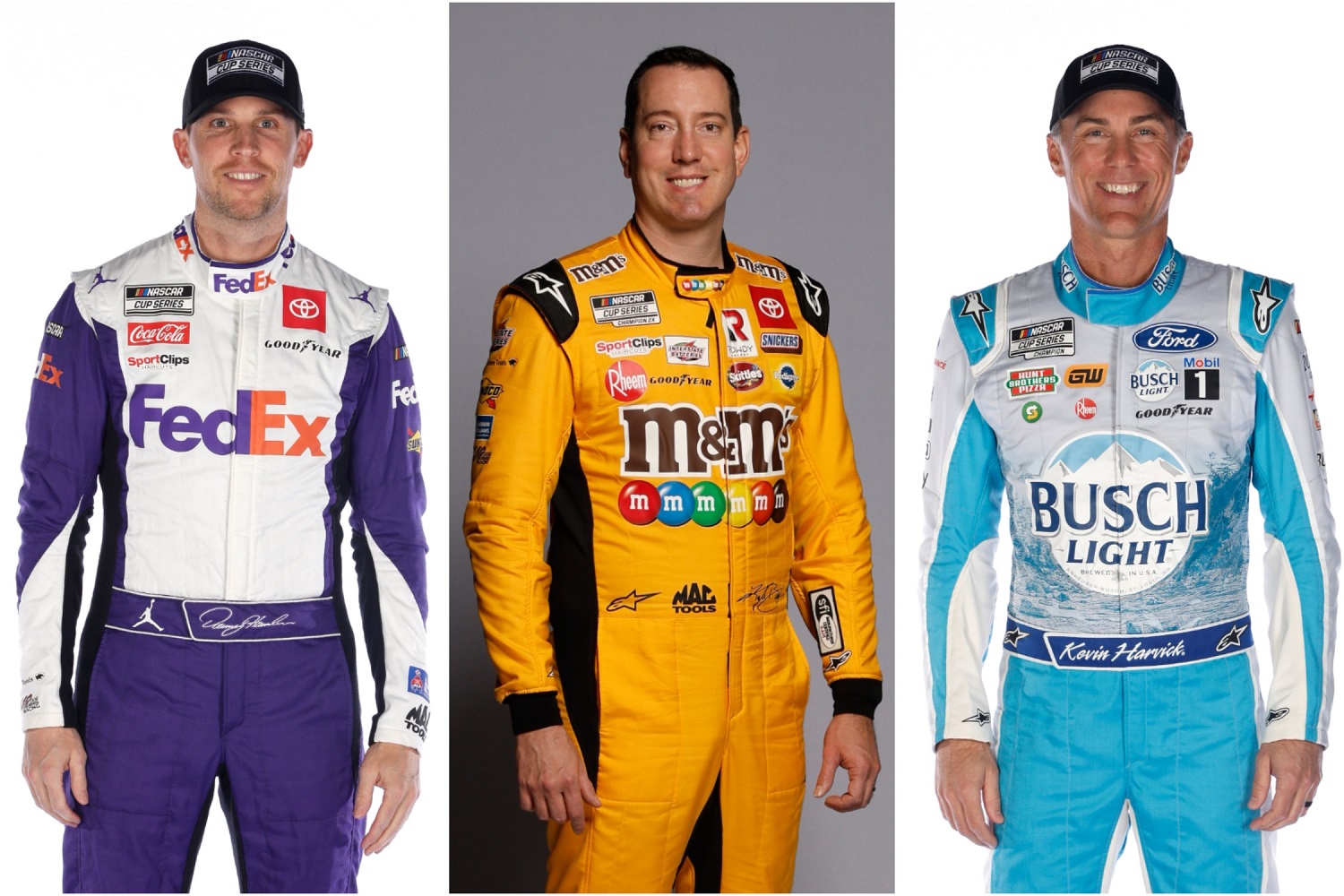 Win (a lot) and you're in. That's the way it works in sports shrines, and the NASCAR Hall of Fame is no different. Three active drivers possess resumes so impressive that their enshrinement should coincide with their first year of eligibility.
Kyle Busch, 202 victories (59 in the Cup Series)
Kevin Harvick, 119 victories (58)
Denny Hamlin, 65 victories (46)
Busch, 36, won the Cup Series season titles in 2015 and '19, and the winningest driver in NASCAR history remains capable of adding a third. If there is a negative, it is an undeniably abrasive personality that potentially will keep him from going in as a unanimous pick. Remember, one baseball writer managed to find fault with Derek Jeter.
Harvick, 46, who likely is down to his last two seasons, is the driver most disappointed to see NASCAR retire the Gen 6 car at the end of last year after scoring 39 wins in nine seasons. He caught on to the new ride quickly, winning four races in the inaugural year and then the series championship in 2014.
Hamlin, 41, lacks a season championship thus far, but he will almost certainly be in the conversation again this year. Even if he doesn't prevail in the Championship 4, his three Daytona 500 victories in a five-year span already put him over the top. In addition, his minority stake in 23XI Racing figures to keep him deeply involved in racing when he stops driving.
Four more who've likely earned their way into the NASCAR Hall of Fame
Of all the drivers who aren't absolutely certain Hall of Fame inductees, Joey Logano is most likely to move up to first-ballot status. Logano has won at least once per year in 10 straight seasons (and angers a comparable number of drivers) and has chalked up 27 Cup Series victories to go with 30 in the Xfinity Series. It's easy to imagine a couple of dozen more wins and a second Cup Series crown considering he's only 31 years old.
Three others have work to do to get to first-ballot status, though there's probably room for them in the Hall of Fame regardless considering that Dale Earnhardt Jr. won 26 Cup Series and 24 Xfinity races:
Martin Truex Jr., 45 victories (31 in the Cup Series)
Kurt Busch, 42 victories (33)
Brad Keselowski, 75 victories (35)
It's tough to get a sense for how much longer Truex, 41, will stick around, but the Gen 6 car was great for his career, including the 2017 Cup Series crown and three more appearances in the Championship 4 since. Let's see what he does in the Next Gen car for Joe Gibbs Racing.
Busch, 43, was a candidate to retire after Chip Ganassi Racing announced last season that it was closing up shop. He's playing the elder statesman role with Bubba Wallace for 23XI Racing this year, but he potentially has some wins left in him.
Keselowski, 37, is easily the most interesting of the bunch. There's been no indication of how quickly he wants to move into a full-time role running the Roush Fenway Keselowski team, a move that seems inevitable. He can probably do more for his HOF resume by bringing RFK back to prominence than by winning a few more races.
It's too soon to project Kyle Larson as a NASCAR Hall of Famer
Of all the current NASCAR drivers who've battled with Dale Earnhardt Jr., Kyle Larson is the most interesting HOF candidate. He's only put up one huge season, but Larson is 29 years old and owns 16 Cup Series triumphs, another 12 in the Xfinity Series, and two in trucks.
The fun question is this: Now that he owns a series championship, how little could Larson do for the remainder of his career but still earn induction? It's the classic question in many sports, sometimes framed along the lines of asking whether Eli Manning's two Super Bowls offset his .500 record in the regular season by enough to send him to Canton.
Two victories a year for a decade would do the trick for Larson. But what if he wins eight, plus his second Cup Series championship, over the next two years and abruptly retires in order to race on his beloved dirt tracks six days a week?
Yes, the scenario is absurd. But the question of how much more the most talented racer of his generation needs to do is legit.
All stats courtesy of Racing Reference.