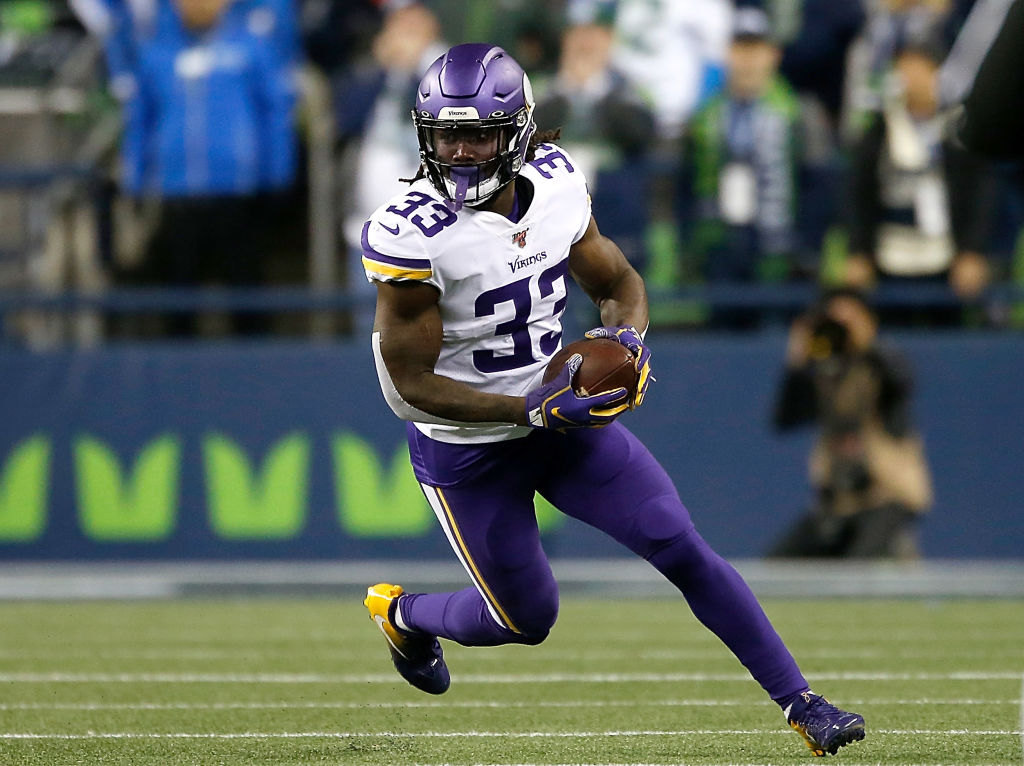 Will Dalvin Cook's Injury Hurt the Minnesota Vikings' Playoff Chances?
Minnesota Vikings running back Dalvin Cook left Monday Night Football in pain. Will his injury cost the Vikings a shot at the playoffs?
As a football fan, there's nothing worse than seeing a key player suffer an injury. It's even worse when that injury comes at a crucial moment of the season; unfortunately, that's what happened to Minnesota Vikings' running back Dalvin Cook last night.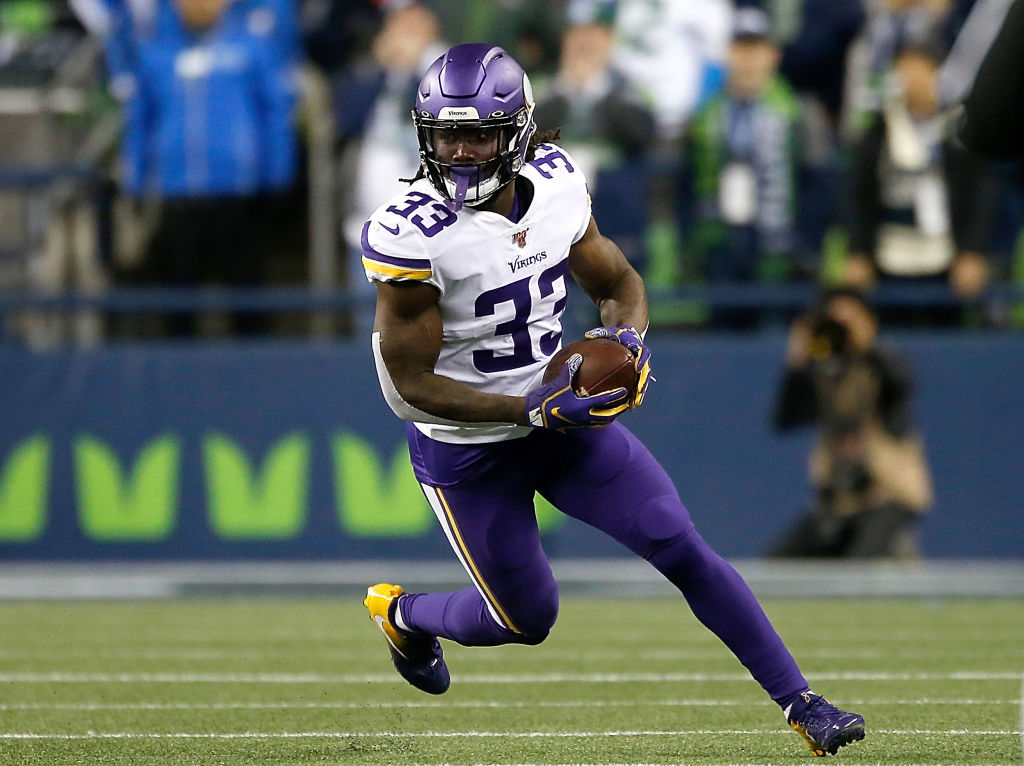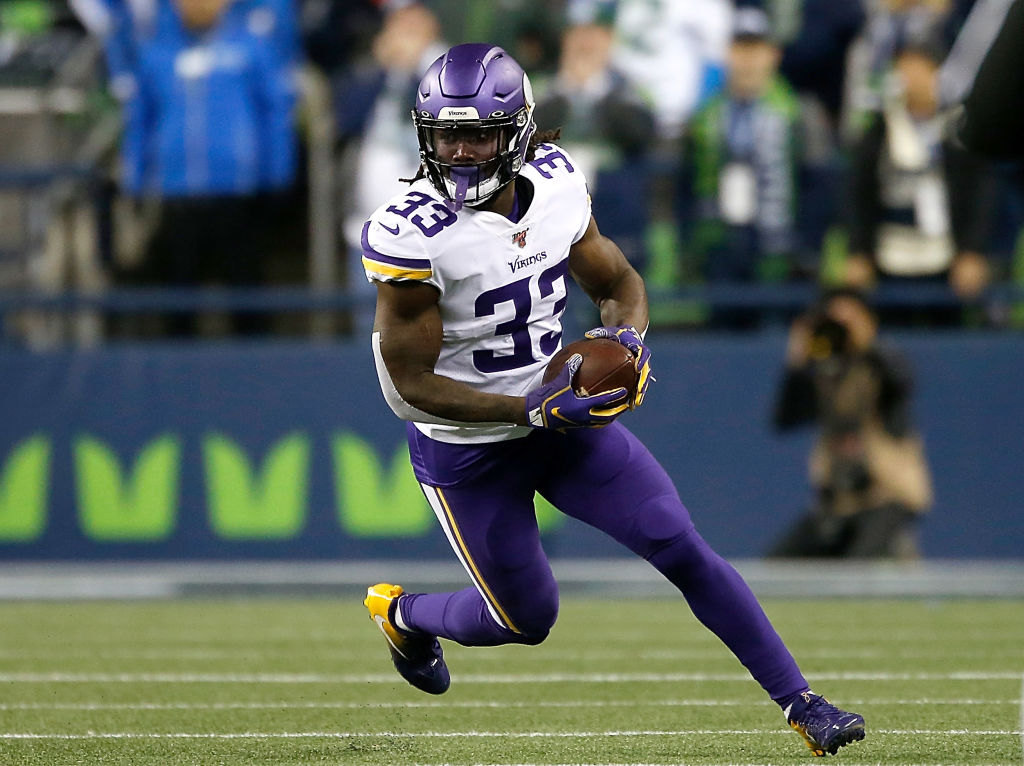 While both Cook and the coaching staff downplayed the incident, every NFL fan has seen minor injuries develop into major issues. Will Dalvin Cook's bad shoulder be a nagging knock that he can endure without missing a beat? Or will it seriously dent the Vikings' playoff chances?
The Minnesota Vikings' 2019 offense
The 2019 Minnesota Vikings season can be divided into two parts: before and after Kirk Cousins started opening it up.
At the start of the season, the Vikings' potent offense was sputtering. Adam Thielen called out the unit, saying that they needed to throw the ball more; the receiver might have been taking a shot at head coach Mike Zimmer, but Kirk Cousins apologized anyway. Stefon Diggs was also unhappy, skipping practices and becoming the object of trade rumors.
After a Week Four loss to the Chicago Bears, however, everything changed. Zimmer and offensive coordinator Kevin Stefanski didn't abandon Davlin Cook and their rushing attack, but used it as part of a more balanced attack; when teams crowded the box to stop the run, Kirk Cousins had an opportunity to throw the ball over the top. While there have been a few hiccups since then, the Vikings offense has continued producing at a high level.
Dalvin Cook's latest injury
While running back Dalvin Cook is a key part of the Vikings offense, isn't performing at 100%. While he first got hurt in Week 11, his problems appeared to come to a head on Monday night when he left the game in discomfort after losing a fumble.
According to David J. Chao, known on Twitter as ProFootballDoc, Cook probably has a sprained SC joint, which is similar to Tyreek Hill's clavicle issue earlier this season. While the injury isn't severe enough to end the running back's season or require surgery, it's far from insignificant. The sprain typically bothers players for four to six weeks; that means the running back will probably be playing through pain for the rest of the season.
NFL players battle through injuries all the time, and Cook will presumably do the same. While the Vikings will definitely want him on the field, his injury may affect Minnesota's playoff chances.
How will Dalvin Cook's injury affect the Vikings' playoff chances?
Last night was Cook's first time playing through his sprained SC joint; while we don't know exactly how he was feeling prior to leaving the game, the running back's production suffered. He carried the ball nine times for 29 yards and a touchdown while losing two fumbles.
A large part of the Vikings offensive success this season has been due to play-action passing. When opposing defenses focus on the run, Kirk Cousins is able to escape the pocket; that gives him an extra second to complete his passes, which helps keep the offense in rhythm and advancing down the field. If Dalvin Cook isn't able to perform up to his usual standards, defensive coordinators will drop more defensive backs into coverage and dare Cousins to beat them.
After the game, Cook said he would "be good to go," but he'll probably be in pain for the rest of the season. If the Vikings want to qualify for the postseason and make a run, they'll have to hope that their running back heals quickly.