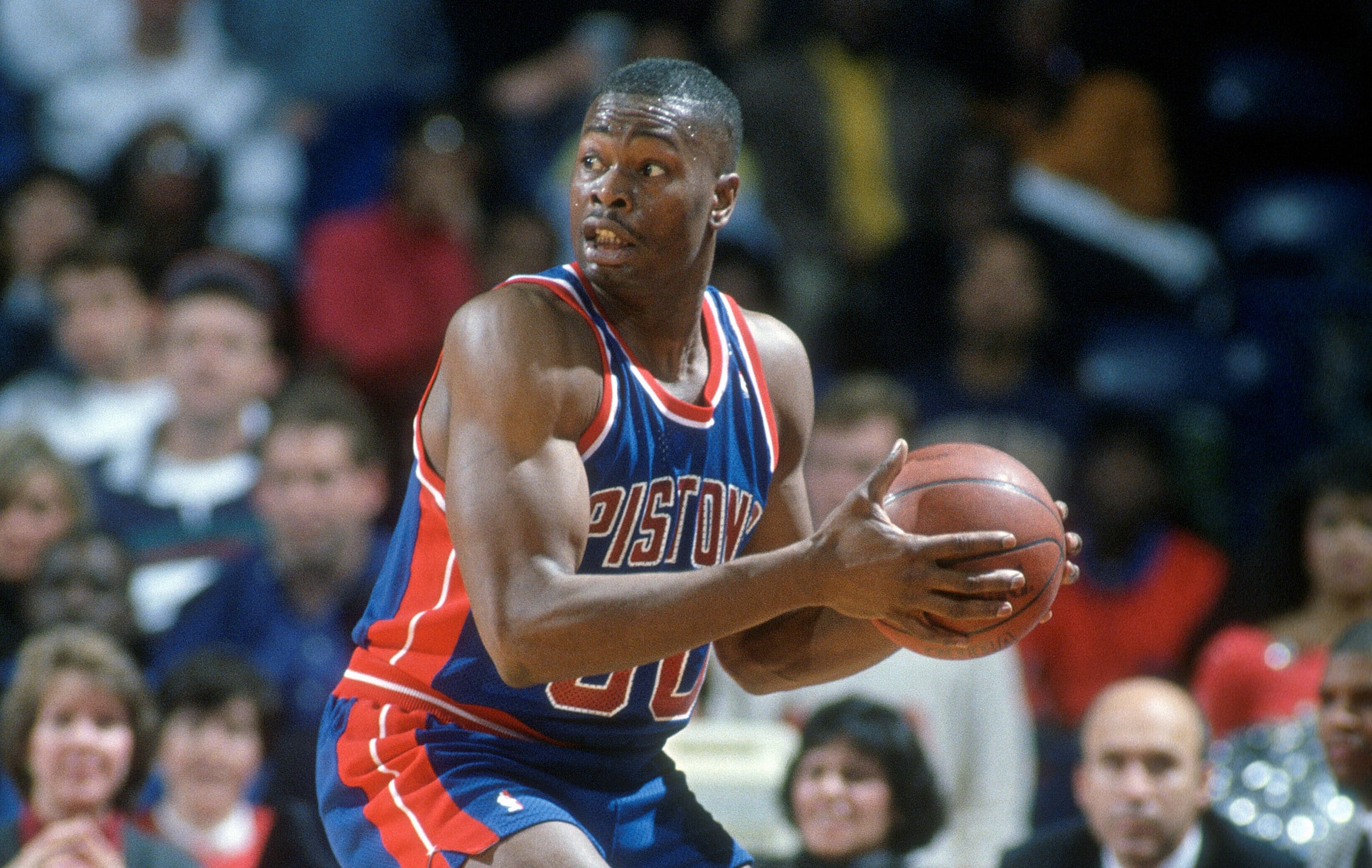 William Bedford Recalls 'Hurtful' Moment Watching His Detroit Pistons Win the NBA Title While He Was in Drug Rehab
William Bedford had to watch his Detroit Pistons teammates win the 1989 NBA Finals from afar.
William Bedford wasn't convinced he had a drug problem. The sixth overall pick in the 1986 NBA Draft smoked marijuana all through college but said it was his way of dealing with the fear of playing in front of large crowds. He played in the 1988 NBA Finals as a member of the Detroit Pistons, who lost the series to the Los Angeles Lakers.
The following season, the Pistons returned to the NBA Finals and faced the Lakers in a rematch. Bedford however, wasn't there. He had to watch the championship series from a drug rehab center.
William Bedford had his NBA career interrupted by drug use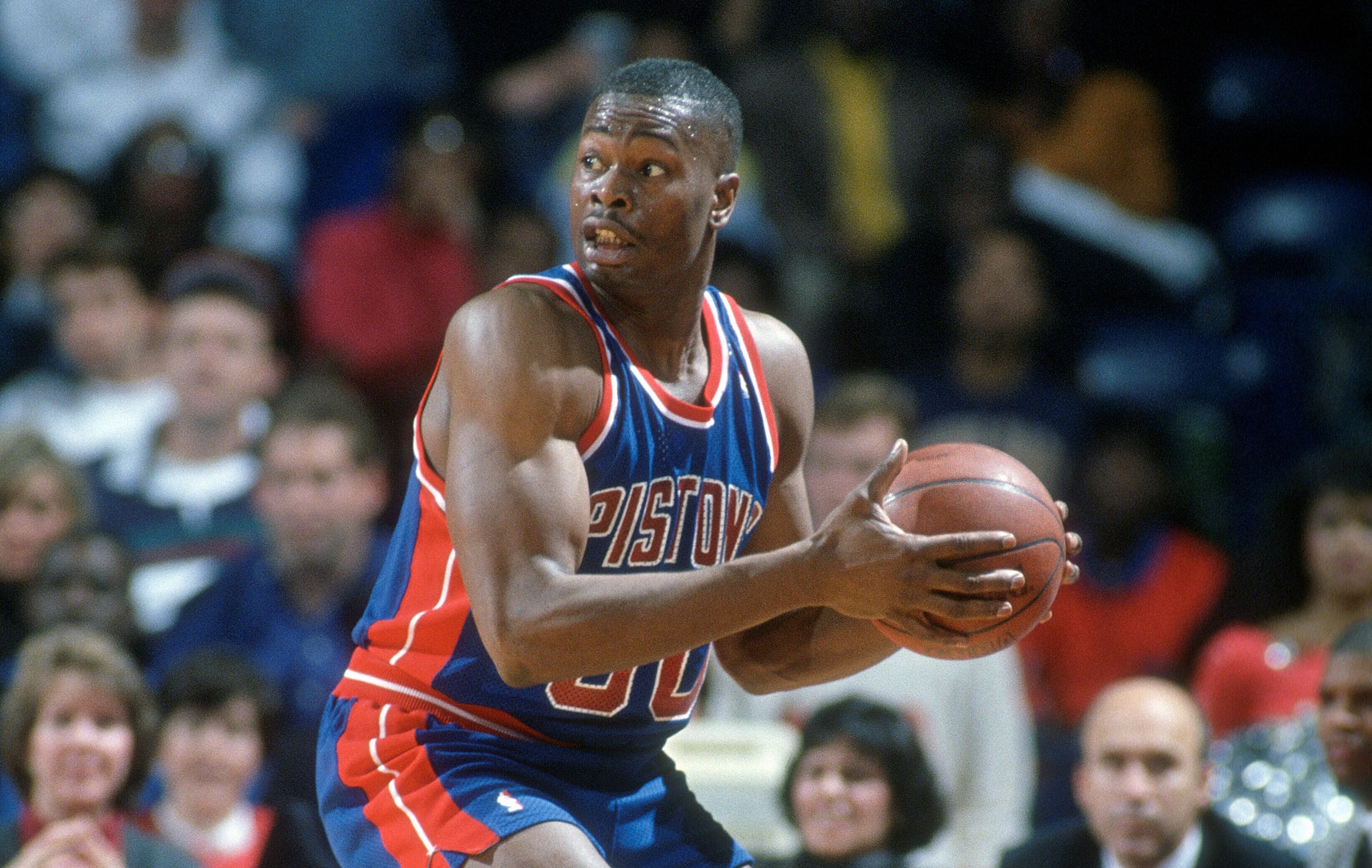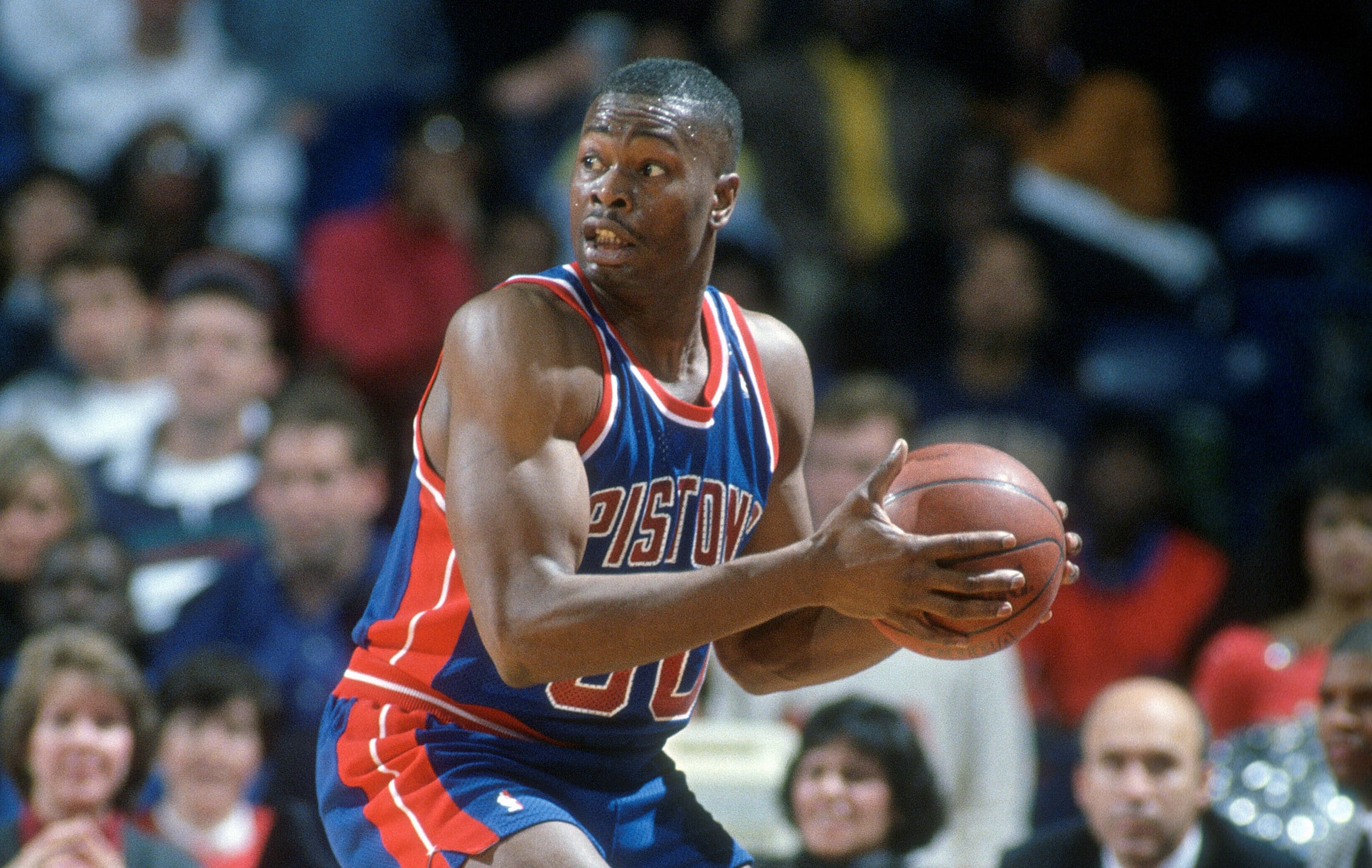 Bedford was part of what many believe is the worst NBA draft class ever. Some have said the 1986 Draft class is cursed. Of the top seven players drafted, two had solid NBA careers. Three had substance-abuse issues, two were banned for life. Two of those top seven have died.
Brad Daughtery, the top pick in the draft, had a solid career with the Cleveland Cavaliers. Chuck Person, selected fourth by the Indiana Pacers, spent 13 years in the league.
Len Bias died of a cocaine overdose two days after the Boston Celtics selected him second overall. Chris Washburn spent two years in the league before the NBA banned him permanently for drug use. Kenny Walker (No. 5, New York Knicks) fizzled out after a stellar college career at Kentucky.
Bedford missed the entire 1988-89 season to undergo treatment for substance abuse, and Roy Tarpley was suspended from the NBA in 1991 and permanently banned in 1995. Tarpley died in 2015 at the age of 50.
The Phoenix Suns drafted Bedford with the sixth pick, and he played one season with the Suns. Statistically, his rookie year was his best when he averaged 6.7 points and 4.9 rebounds per game. The Suns traded Bedford to the Pistons after one season.
In his first year with the Pistons, Bedford went to the NBA Finals, where they fell to the Lakers in seven games. He wasn't much of a contributor, however, as he played 7.8 minutes and averaged 2.7 points and 1.7 rebounds.
Bedford had to watch his Pistons win the NBA title while he was in drug rehab
Bedford said there wasn't a game in college (Memphis) when he didn't smoke marijuana before tipoff. He said he needed to do so because he had fears of playing in front of a large audience.
"In college, I can say that being in the Mid-South Coliseum, that big, open space, I never played one game in the Mid-South Coliseum without marijuana," Bedford told Vlad TV. "There was no way I could run out on the floor with all those people watching me play. I had to find a way to cope with it."
Bedford said he continued smoking marijuana in the NBA. He said he tried cocaine once or twice in college but didn't like it. In 1988, he said he tried it again.
"When I tried (cocaine), I didn't have a problem with it. I did do it about three or four times, but I didn't think I had a problem with it, but I knew I was smoking weed almost every day."

William Bedford
Bedford then got a call from the NBA with an ultimatum.
"We can come and test you, and if you're dirty, we're going to suspend you for two years," Bedford recalled the league telling him. "Or you can admit yourself to a treatment center, and you won't lose your pay."
Bedford said he knew they were going to test him for marijuana, which was in his system, so he agreed to get treatment. He missed the entire 1988-89 season while undergoing treatment. That year, they swept the Lakers in the 1989 NBA Finals. He watched every game from afar.
"It was hurtful at the time," Bedford said, "but with the people I was around back then, it made it a little easier. You know you're at the point where you got the chance to do this again. You may not have been there to do this one, so just be blessed that you can sit here and watch and know that this is the place you want to be next."
Like Sportscasting on Facebook. Follow us on Twitter @sportscasting19 and subscribe to our YouTube channel.