William Bedford, the No. 6 Pick in the 1986 NBA Draft: 'I Hated Basketball'
The 1986 NBA Draft wasn't too kind to many of the top picks. Two of the first seven selections have died. Len Bias, chosen second overall, never played a game in the NBA after dying from a drug overdose right after being picked by the Boston Celtics. Chris Washburn (No. 3) and Roy Tarpley (No. 7) were both banned from the NBA because of substance-abuse issues. Tarpley died in 2015. William Bedford, selected sixth, served time in federal prison after his short NBA career. After his playing days, Bedford admitted he hated the game of basketball.
William Bedford's brief time in the NBA
William Bedford was a 7-foot center who was expected to have a lengthy career in the NBA after a strong senior year at Memphis State University (now the University of Memphis). In his final year in college, Bedford averaged 17.3 points per game and also grabbed 8.5 rebounds per contest. He shot better than 58 percent from the field.
Bedford was selected with the sixth overall pick in the 1986 NBA Draft. The Phoenix Suns drafted Bedford, but his time in Phoenix was short-lived. He spent just one season, playing in 50 games, with the Suns before he was traded to the Detroit Pistons. In that rookie season, Bedford averaged 6.7 points per game.
His 6.7 points-per-game average in his rookie season was the best in his six-year NBA career. After two seasons in the NBA, Bedford missed the 1988-89 season as he was in rehab for substance abuse. He spent four seasons with the Pistons before playing very sparingly with the San Antonio Spurs during the 1992-93 season.
Bedford's off-the-court issues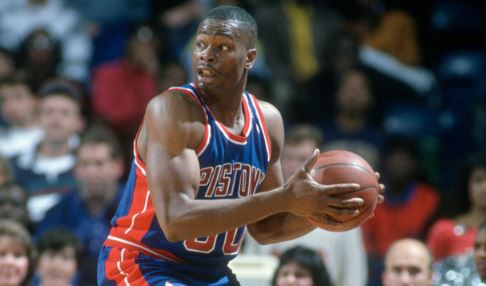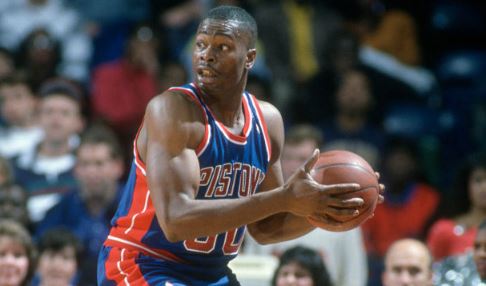 According to ESPN, William Bedford's NBA career came to a 'cocaine-induced end' in 1993. His life got much worse after that. In 2001, Bedford was arrested after his car was stopped with 25 pounds of marijuana in it. Bedford was sentenced to 10 years in federal prison in 2004 after pleading guilty to possession of cocaine with intent to distribute.
In an article in the Memphis Commercial Appeal, Bedford said that when he left prison in 2011, he entered a six-week program called Manhood University, run by the city of Memphis, and that helped put him on the right track. Bedford said he learned some valuable lessons about being a man.
"Some of the things they were sharing really touched home," Bedford told the newspaper. "A lot of stuff about being a man, the way you were treated growing up … whether it was the right way or the wrong way … and then some things that we took for granted and we didn't do what our parents told us."
Bedford admits he hated basketball
William Bedford has come a long way in life. He uses his prison sentence and his time at Manhood University as lessons learned. He admitted to the Memphis Commercial Appeal that, despite his size and athleticism, he never liked playing basketball.
"Honestly, I hated basketball," he said. "I was made to play basketball … I was 6' 9" in the ninth grade, and they made me play basketball because everyone kept telling my parents to make me play basketball and I hated basketball. When I was in ninth-grade, I couldn't even make a lay-up," Bedford said.
Bedford said he felt compelled to play simply because of his size. "I didn't start learning to play basketball with plays until I went to Memphis State," he said. "I was only in college for three years and then went to the NBA, so I didn't really know anything about basketball. I was just there because of the height."