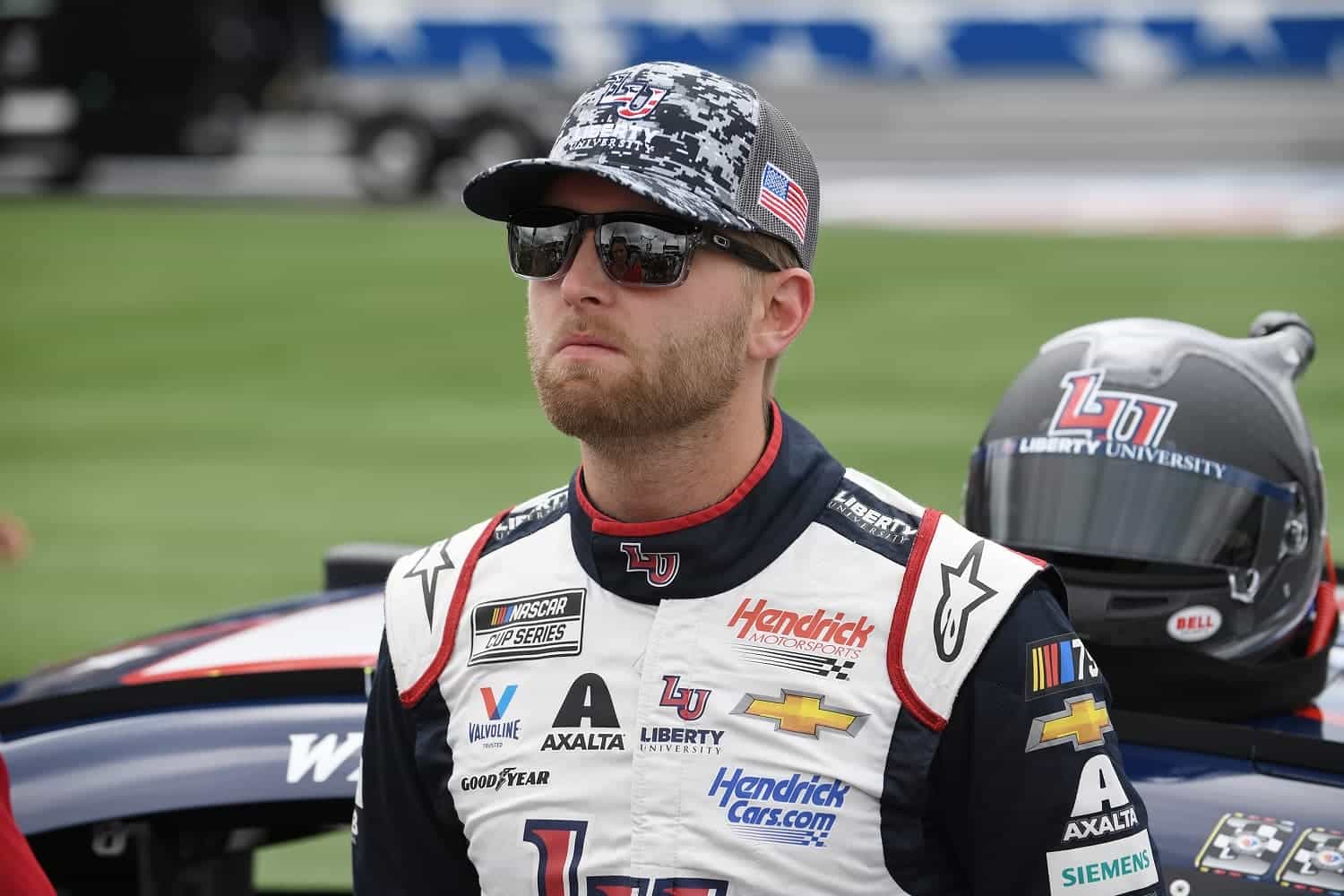 William Byron Faces a Rough Ride if Sonoma and Chicago Go Poorly
William Byron has posted six straight top-10 finishes, but the road courses and short tracks ahead will determine how successful his season is.
Death and taxes are iffy compared to the certainty of William Byron being in the mix to win this season. The driver of the No. 24 Chevy has banked three victories already and finished eighth or better in his last six starts.
Byron is second in points – he'd be comfortably in front if not for the 60-point NASCAR penalty – but there are problems ahead on short tracks. The trouble escalates if he doesn't come through Sonoma and Chicago in good shape when NASCAR takes to road courses in two of the next three races.
Short tracks have been a thorn in William Byron's side in 2023
William Byron's progress at Hendrick Motorsports has been unmistakable since his Cup Series debut in 2018. The Charlotte, North Carolina, native was just 22 years old when he won his first race in 2020, scored 12 top-five finishes in 2021, then won multiple races in a season for the first time last year.
This year, Byron has won at Las Vegas, Phoenix, and Darlington. Even with a five-point playoff penalty, he has banked 17 postseason points and is positioned for more that come with finishing in the top 10 in regular-season points.
If there's a reason for concern, however, it's the short tracks on the schedule. Byron finished on the lead lap in all three races the first time around, but he placed 24th at Richmond, 13th on the Bristol dirt, and 23rd at Martinsville.
All three come up on the second half of the schedule, but Bristol is the first transfer race in the playoffs and Martinsville is the transfer race setting the field for the Championship 4 in Phoenix. For that reason, Byron wants to roll up playoff points now and avoid having the short tracks be make-or-break propositions for continuing to advance.
William Byron needs to step up on road courses
The NASCAR Cup Series visits Sonoma this week and makes its first appearance on the Chicago Street course over Independence Day weekend. Though he logged a fifth-place finish at Circuit of the Americas early this season, road courses are not where Byron does his best work. He owns only three top-10 finishes in 14 races away from ovals since the start of the 2021 season. In fact, the COTA effort is the only time he has placed in the top five in 22 appearances on road courses.
Sonoma and Chicago are only a taste of what's ahead. The Cup Series returns to Indianapolis Motor Speedway and Watkins Glen on consecutive weekends in August.
Adding to Byron's potential playoff obstacles, however, the race on the Roval on Oct. 8 will be the transfer race setting the field for the semifinals. That could make for an uncomfortable afternoon in Charlotte if Byron can't show some road chops by then.
It's not all bad news for the No. 24 Chevy team
DriverAverages.com statistics show William Byron with an average finish of 17.9 on road courses for his career, placing him 20th among active, full-time drivers. He's a more competitive 11th with an average finish of 12.9 on short tracks.
The good news is Byron finished in the top 10 in four of six races on short tracks last season, including a victory at Martinsville. He was also third at Richmond as well as in the Bristol playoff race, so the tough early luck this year could be an anomaly.
If he pulls the pieces together the rest of the way this season, Byron can more than make up the 13-point deficit to Ryan Blaney and bag the 15 additional playoff points. If he adds some success on road courses, then he could take a commanding advantage into the playoffs.
Got a question or observation about racing? Sportscasting's John Moriello does a mailbag column each Friday. Write to him at [email protected].