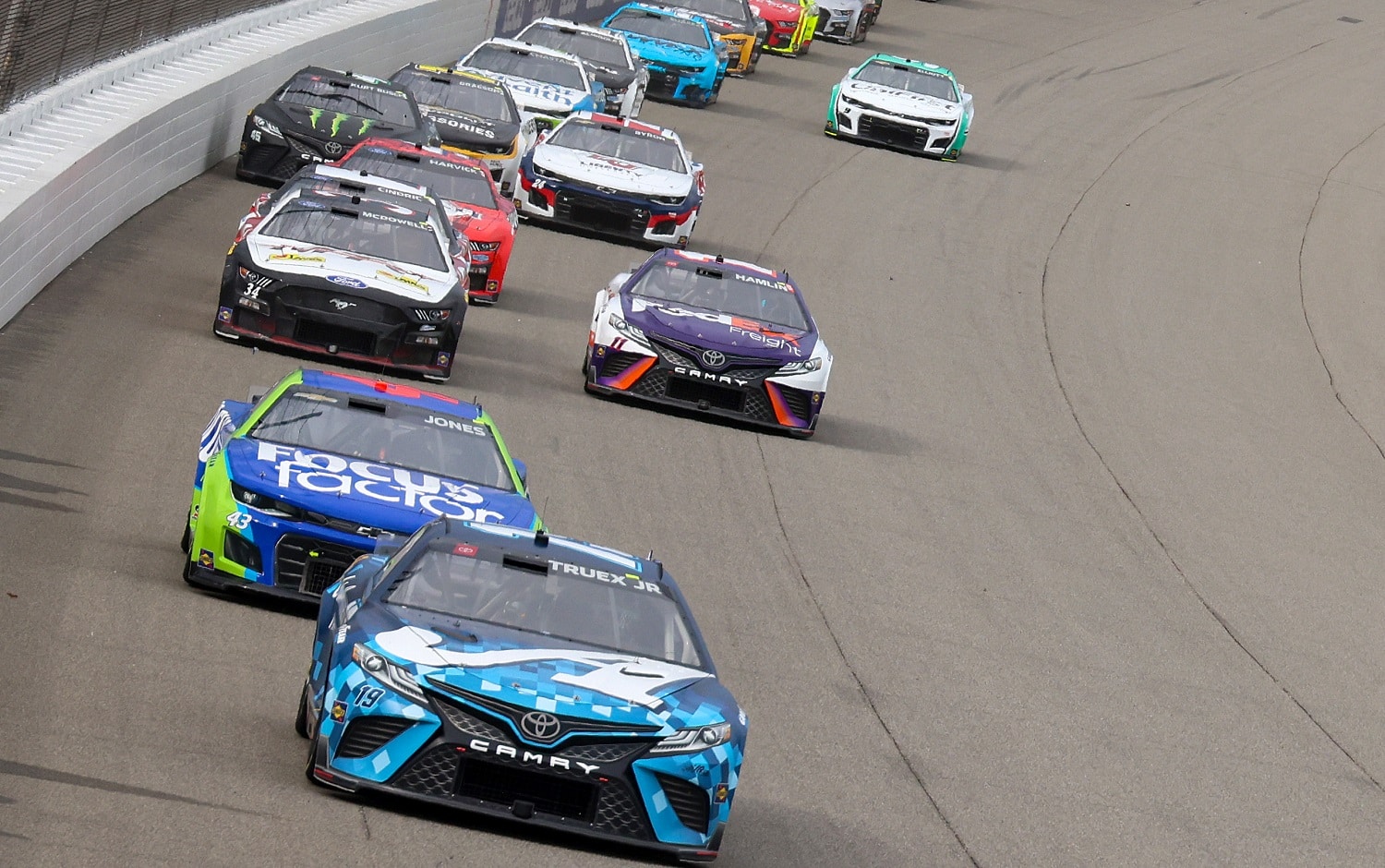 NASCAR Has Made a Smart Call on the Chicago Street Race To Maintain Its Competitive Balance in the Cup Series
With the Chicago street course so different from the usual fare, NASCAR has imposed a new rule for the July 4 holiday weekend.
If last season taught us anything, it's that NASCAR found a way to level the playing field to near-historic levels. Nineteen drivers won races in the Next Gen car's debut season. A rookie won the Daytona 500, a past titlist won the Championship 4, and seemingly everybody won races in between. It was unpredictability at its finest, and now NASCAR has taken a small but meaningful step to keep the on-any-given-Sunday scenario alive for its newest innovation, the Chicago street race.
NASCAR has put a special rule in place for the Chicago street race
Midway through the upcoming season, NASCAR will spend Independence Day weekend in Chicago, where the Xfinity and Cup Series cars will make history by competing in the sport's first races on a street course.  
It's somewhat risky since they don't have experience with it, but NASCAR executives have to be feeling pretty confident about the Chicago street race after turning the spring Bristol ate into a dirt race and then moving the Busch Light Clash to the Los Angeles Coliseum.
It's also new territory for the drivers, and NASCAR has put a rule in place to keep Cup Series drivers from getting a leg up by logging seat time unavailable to others. According to Bob Pockrass of Fox Sports, NASCAR isn't letting Cup drivers compete in the Chicago Xfinity Series race the previous day.
Veteran Cup Series drivers are allowed to drop down to Xfinity racing up to five times per season, and road courses are a popular use of that option. Last season, Kyle Larson pulled an Xfinity/Cup sweep at Watkins Glen. This year, Hendrick Motorsports will field a part-time Xfinity car that its drivers are likely to use at more road courses like Sonoma and COTA.
What's the thinking behind the Chicago street race decision?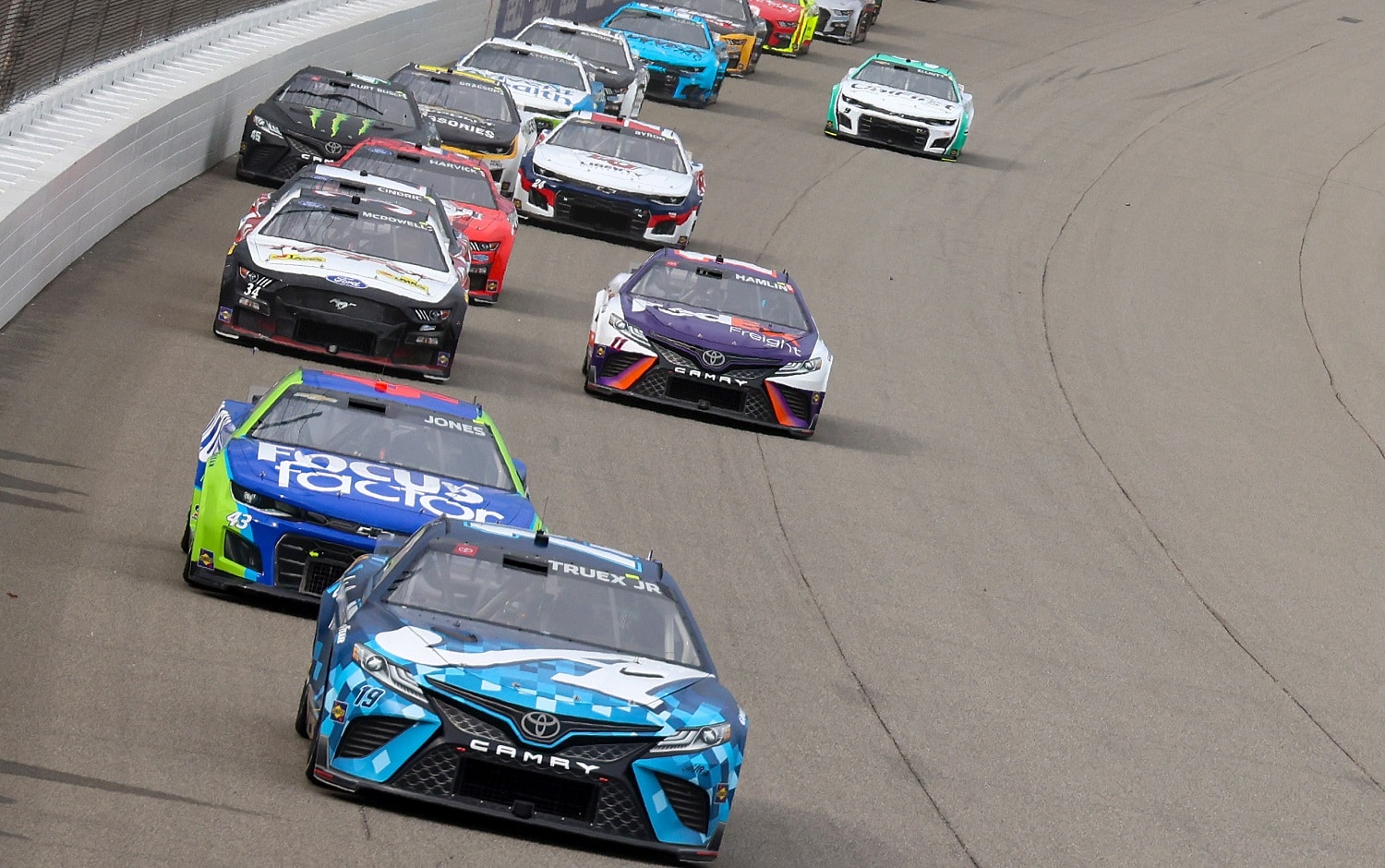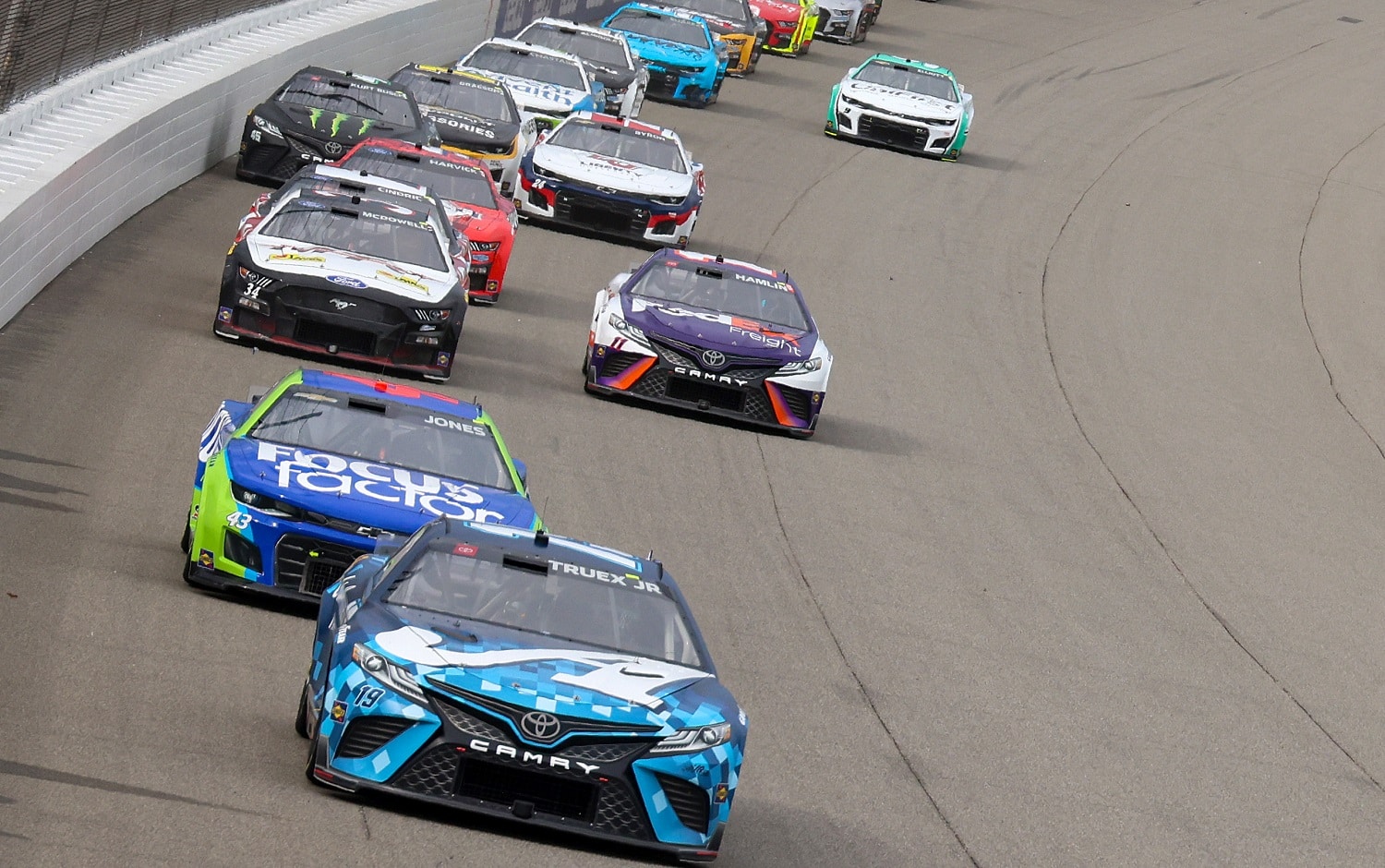 Even though the Next Gen car proved to be the great Cup Series equalizer in 2022, not all NASCAR teams are created equal. They range from the likes of Wood Brothers, a one-car team without an Xfinity component, to Joe Gibbs Racing, with four Cup cars and a well-established Xfinity program.
NASCAR obviously is concerned that some Cup teams, eager to get more time on a never-before-tried Chicago street course, will either field cars for their own drivers or get into bidding wars to buy rides from Xfinity teams that aren't in the Cup Series.
Were this the third or fourth year of running the course, NASCAR execs might feel differently. But being that it's everyone's first taste of a Chicago street race, they want everyone starting from the same baseline.
For what it's worth, the idea was not applied to Bristol two years ago when the spring date was converted to a dirt race on the half-mile oval. That weekend's trucks/Cup schedule was converted to a Monday doubleheader due to track conditions, and Martin Truex Jr. won the Craftsman Truck Series race over a field that included Chase Briscoe, Bubba Wallace, Kevin Harvick, Daniel Suarez, and Kyle Larson.
That was a larger-than-usual roster of drivers from the top series, and they obviously were there to get a feel for racing on the dirt.
Is NASCAR being inconsistent with its North Wilkesboro policy?
The Chicago street race is not the only new twist to the Cup Series schedule in 2023. The NASCAR All-Star Race is heading to the refurbished North Wilkesboro Speedway in North Carolina on May 21. One day earlier, the Craftsman Truck Series will stage a points race at the same track.
To date, NASCAR has not informed teams that Cup drivers cannot enter the trucks race, and there is no reason to expect a change. That's because there is less at stake when you look at the big picture.
Whereas Chicago's Cup Series race counts towards the points standings and a victory likely clinches a playoff berth, there is only money (and bragging rights for a week) on the line for the top-tier's competitors at North Wilkesboro. It's not a points race and has no playoff implications.
Thus, no one is going to complain – at least not any more than usual – if Kyle Busch wins on Saturday in a truck and uses that experience to his advantage on Sunday.
Got a question or observation about racing? Sportscasting's John Moriello does a mailbag column each Friday. Write to him at [email protected].