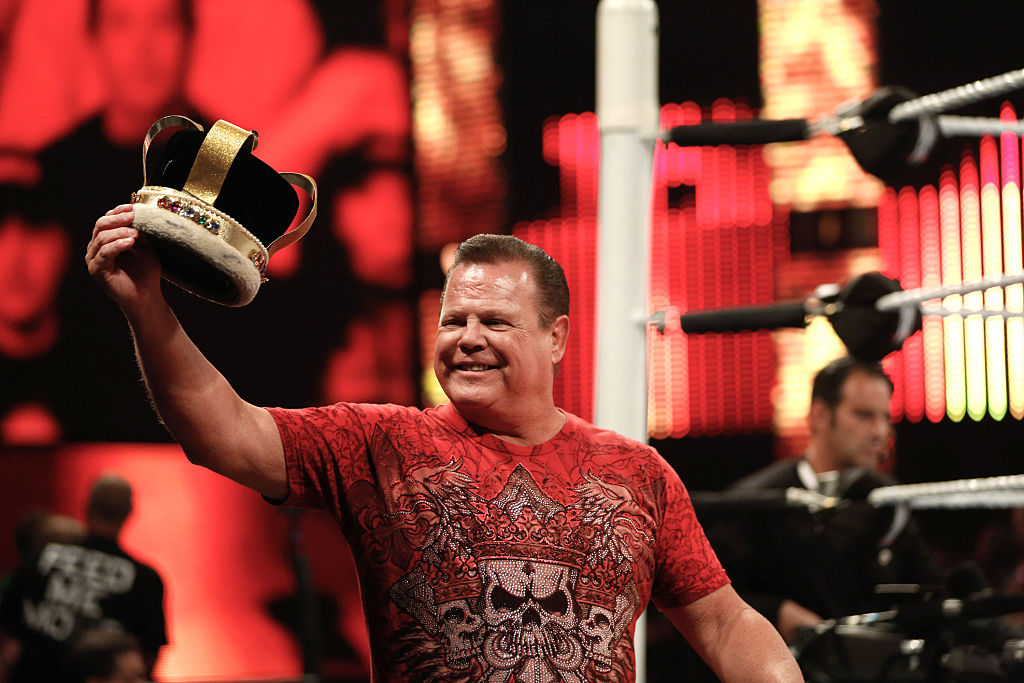 With His Net Worth, Jerry Lawler Didn't Need to Come Back to WWE 'Monday Night RAW'
In 50 years in pro wrestling, Jerry Lawler has racked up quite the fortune. So why is he still doing commentary for WWE 'Monday Night RAW'?
Over the course of five decades in professional wrestling, Jerry "The King" Lawler has racked up quite the fortune. From his early days in Memphis to his highly-publicized feud with Andy Kaufman to his commentary role for WWE's flagship show, "Monday Night RAW", Lawler has been one of the biggest names in pro wrestling history.
With the sports world currently shut down due to the COVID-19 outbreak, Vince McMahon has still managed to put out content each and every week. Shows had been being taped at the WWE Performance Center in Orlando, Florida, including WrestleMania 36, but the company actually returned to live shows last night with an episode of "Monday Night RAW", an episode with Jerry Lawler back on commentary, a role he resumed last September.
Ahead of "RAW", many people were concerned that the 70-year-old Lawler shouldn't be working the show given his age and medical history. But things took a turn when he made a racially sensitive remark toward Akira Tozawa during a match with Austin Theory. Many think that Jerry Lawler might just be trying to get himself sent home. Honestly, what I don't understand is that with all the money he's racked up over the years, why was he there in the first place?
Jerry Lawler's career
Jerry Lawler began his professional wrestling career in the early 1970s in Memphis and has worked in various promotions over the years, racking up somewhere in the range of 170 titles in the process, although none of those have come with WWE.
He was part of the Continental Wrestling Association (CWA) from 1977-1989, while also spending part of that span in the AWA and WCCW, and it was during this time that he staged a feud with comedian Andy Kaufman, a program that gained national attention on "Late Night with David Letterman." The whole thing was later revealed to be a work and Lawler actually portrayed himself in Jim Carrey's Kaufman biopic, Man on the Moon.
After more than 20 years in the business, Jerry Lawler finally made it to WWE in the early 1990s. While never given a top spot in the company, he engaged in some decent feuds with the likes of Bret Hart, Rowdy Roddy Piper, and Jake "The Snake" Roberts. By the end of the decade, however, Lawler focused more on commentary and joined Jim Ross during the biggest boom period professional wrestling has ever seen. The two became one of the most popular commentary tandems in history.
He's always been a little controversial on commentary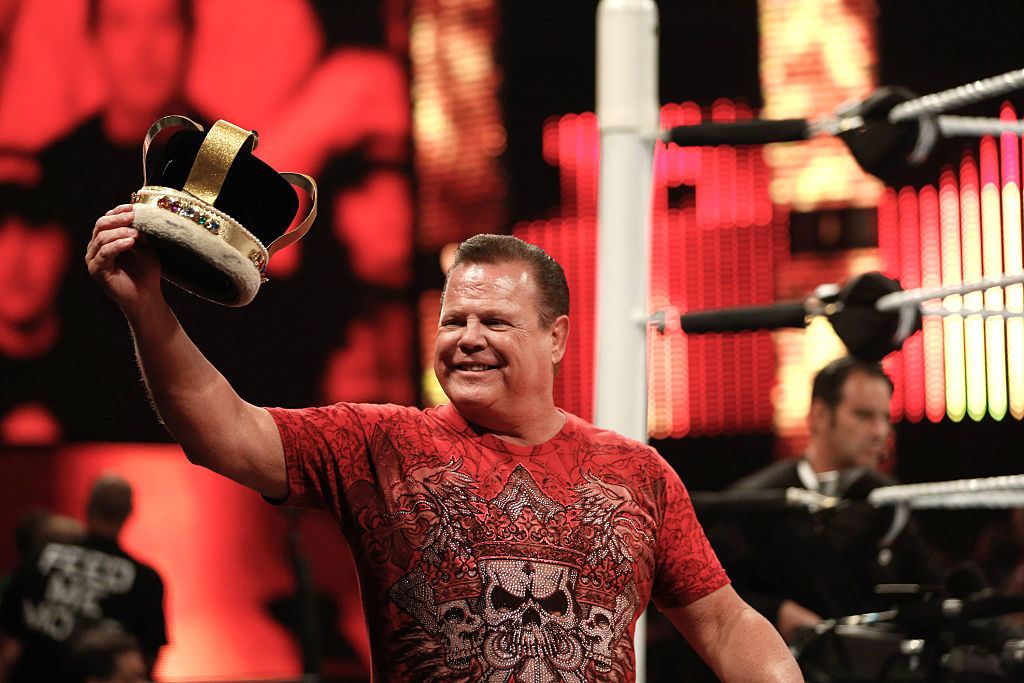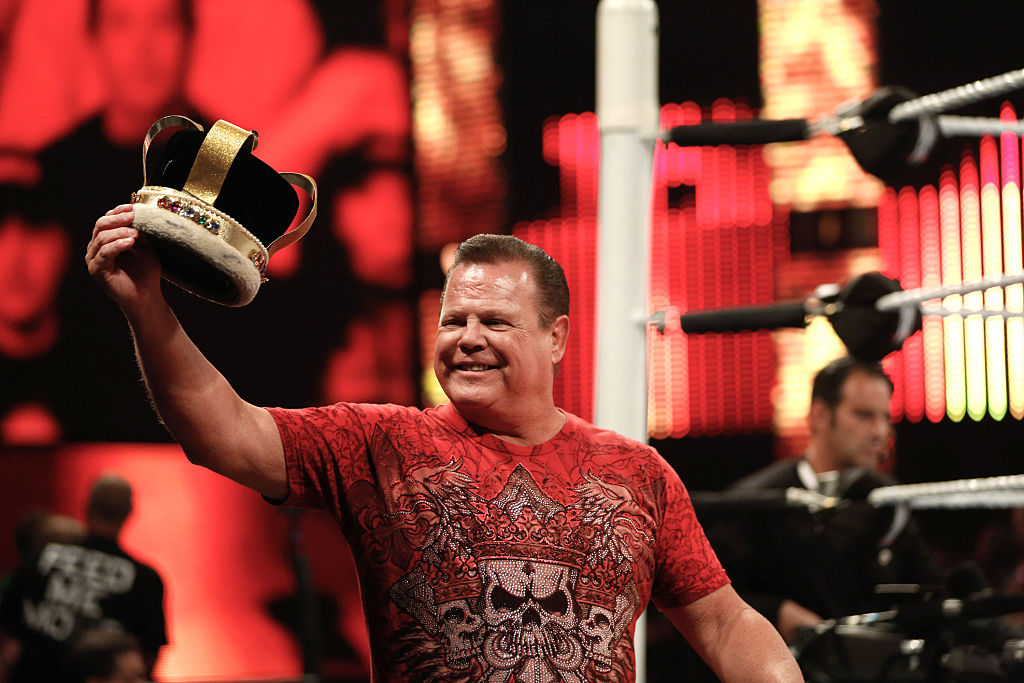 While Jim Ross was the lead commentator for WWE programming and gravitated toward the babyface wrestlers (the good guys), Jerry Lawler was supposed to be the heel (bad guys) announcer and often provided some comic relief.
However, he would also make some insensitive comments about women and minorities, which didn't get him in as much trouble as it probably should have during the Attitude era. There wasn't much that was off limits but Lawler still took things to the brink in those days, something that's got him in some serious hot water at the moment.
On last night's episode of "Monday Night RAW", during a match between Akira Tozawa and Austin Theory, Jerry Lawler referred to one of Tozawa's maneuvers as a "Ramen Noodle Moonsault", obviously referring to Tozawa's Asian heritage. The backlash was obviously swift and severe but the truth is that Lawler shouldn't have even been there in the first place.
How much is Jerry Lawler worth?
Listen, I understand that Jerry Lawler loves the wrestling business and is under contract with WWE but he should never have been in a position to make the remark he made last night. Under zero circumstance am I defending what he said, because it was absolutely wrong and offensive, but he should never have been at that announce table.
Jerry Lawler is 70 years old, which obviously makes him a high-risk person as it pertains to COVID-19. WWE should not be running shows at this time and bringing Lawler back was a mistake on many levels. He honestly didn't seem too excited about going back to work anyway. And does he really need it?
According to Celebrity Net Worth, Jerry Lawler is worth approximately $7 million. With that kind of money in the bank, does he really need to be out there doing this anymore? The guy has already had a heart attack on the air and the younger announcers on the respective WWE shows have proven that they can get along just fine without him. It's time for Jerry Lawler to go.