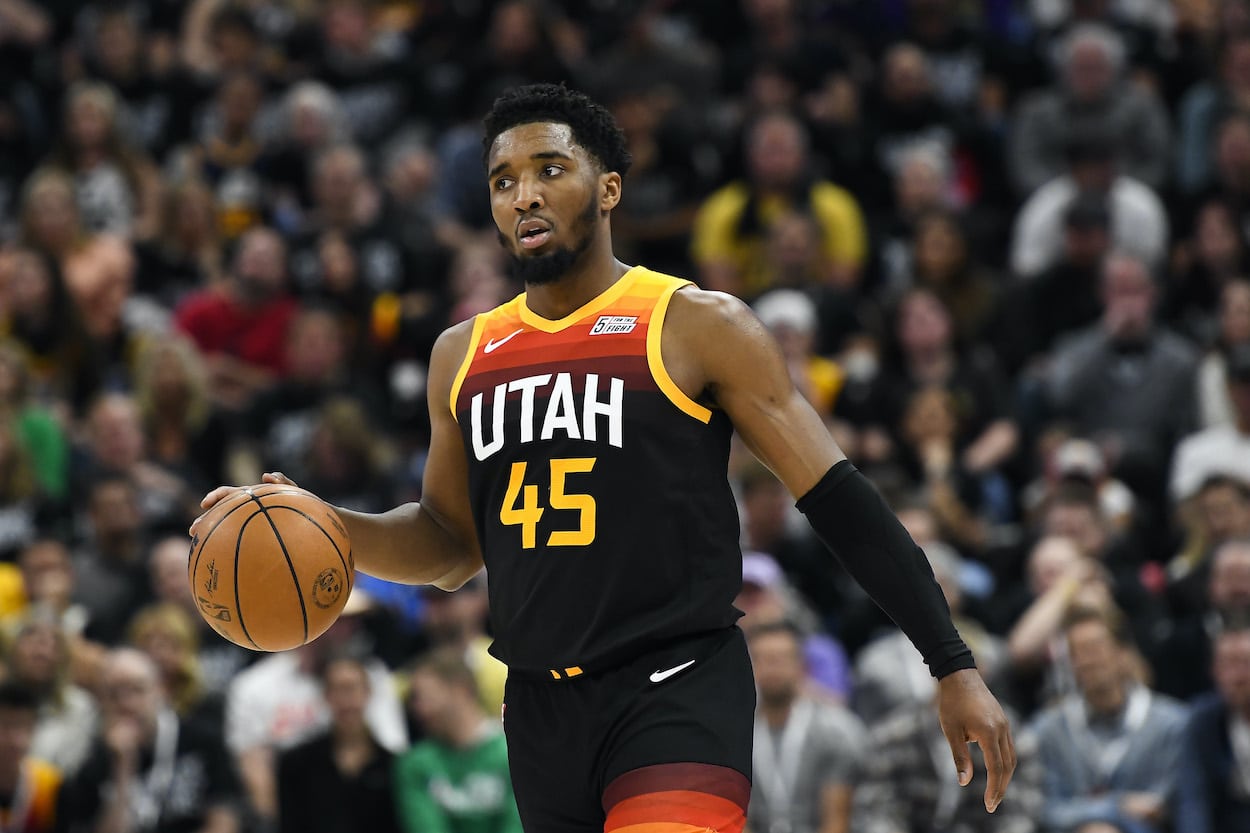 Woj Reveals the Utah Jazz's Plan for Donovan Mitchell Following the Rudy Gobert Trade
After the Utah Jazz traded Rudy Gobert, rumors about Donovan Mitchell are rampant, but ESPN's Adrian Wojnarowski may have put that to rest.
Just about 24 hours after ESPN's Brian Windhorst cryptically warned the NBA world to watch "What's going on in Utah," the Utah Jazz made a blockbuster trade. The team sent center Rudy Gobert to the Minnesota Timberwolves for a massive package of picks, prospects, and contract filler. Now the NBA universe is left wondering, what's going on with Donovan Mitchell? And Adrian "Woj" Wojnarowski seemingly has the answer.
The Utah Jazz are keeping superstar Donovan Mitchell… for now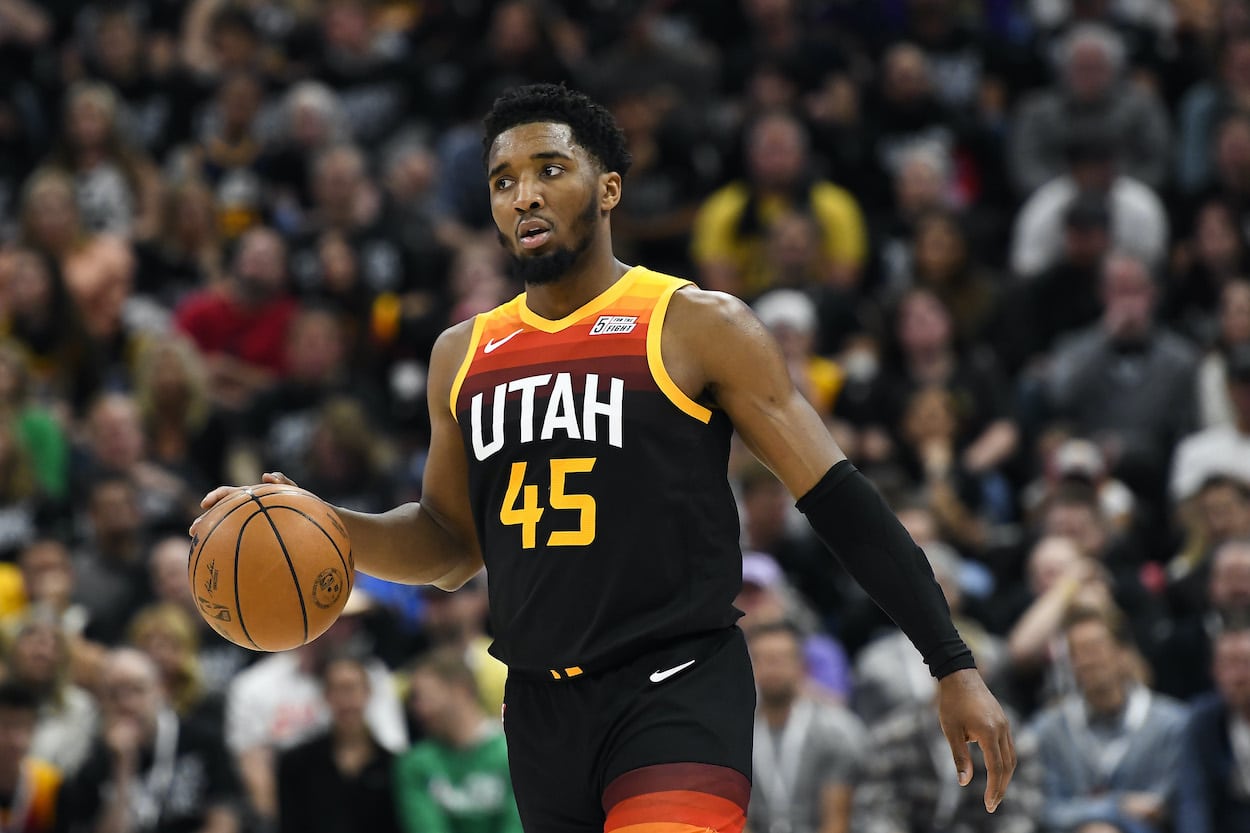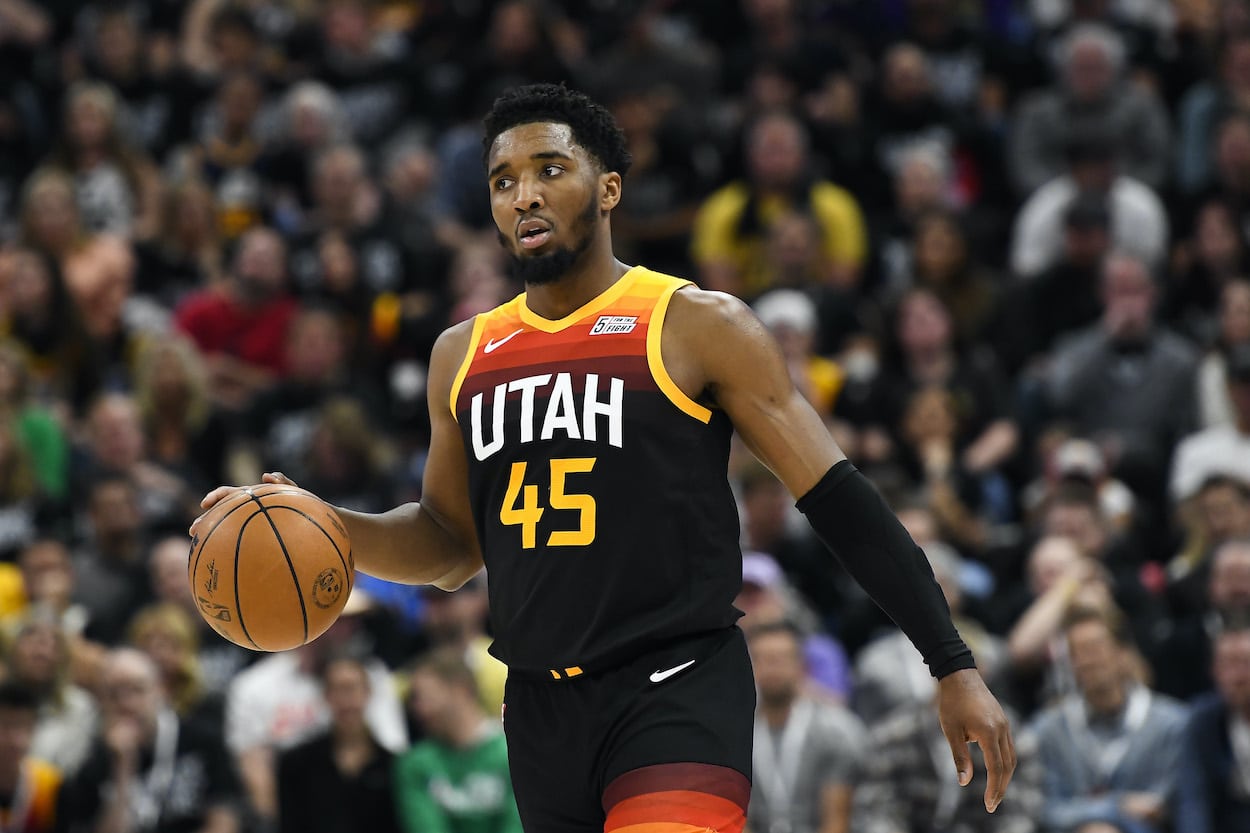 The relationship between Utah Jazz stars Donovan Mitchell and Rudy Gobert has been bad for a long time now. The ceiling of a team built around the duo has also seemingly been established.
The Jazz have made the playoffs six-straight seasons with three first-round and three second-round exits.
During the 2022 offseason, longtime head coach Quin Snyder stepped down, and new front office executive Danny Ainge hired first-time NBA head coach Will Hardy. Ainge then handed Hardy a surprisingly long five-year contract.
As Brian Windhorst alluded, this seemed to signal that the Jazz are about to enter rebuild mode.
This prediction seemed to come to fruition on Friday, July 1, as the Jazz traded Gobert to the Minnesota Timberwolves for a massive, future-looking haul. The team got back two veterans on manageable/tradeable deals (Patrick Beverley, Malik Beasley), 23-year-old Jarred Vanderbilt, and 2022 No. 22 overall pick, Walker Kessler.
Plus, the Jazz got an incredible bundle of future draft picks. Woj tweeted, "Minnesota is sending its 2023, 2025 and 2027 picks unprotected and a top-5 protected 2029 pick to Utah, sources tell ESPN."
While this might seem like a complete tear-down, Woj also reports that "The Jazz gathered six first-round picks in the past 24 hours, including 7-footer Walker Kessler, the 22nd overall pick in the 2022 Draft. The Jazz plan to retool the roster around All-Star G Donovan Mitchell."
Mitchell is a five-year NBA veteran with three All-Star appearances on his resume. In his career, the former Louisville Cardinals guard averages 23.9 points, 4.5 assists, and 4.2 rebounds per game. He also shoots 36.1% from 3-point range.
Despite being a season NBA veteran, Mitchell will only be 26 when the 2022-23 NBA season begins. That makes a rebuild around the star a plausible idea. However, if Ainge and the Jazz get an offer they can't refuse, Mitchell could be on his way out of Utah as well.
All stats courtesy of Basketball Reference