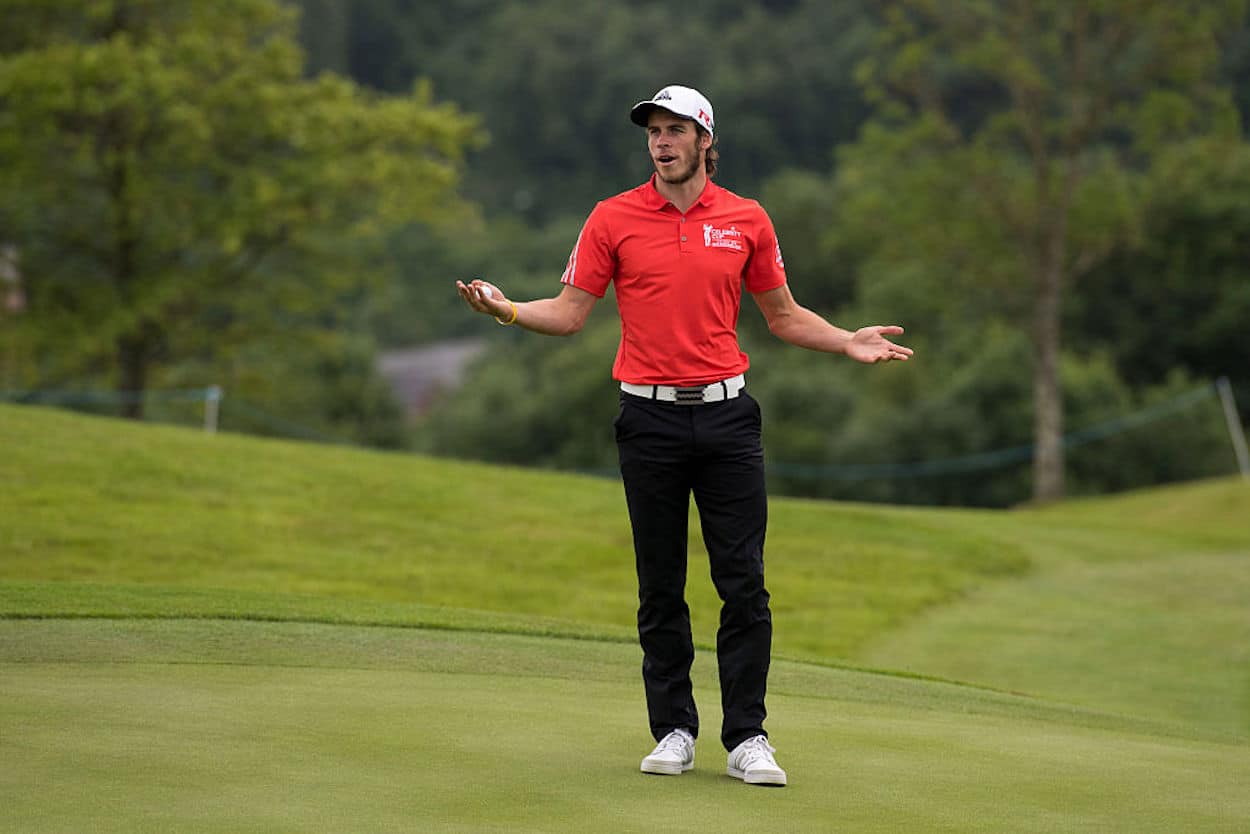 World Cup 2022: Gareth Bale and a Golf Ban Could Determine the Fate of the USMNT
Although Gareth Bale isn't the player he once was, the Welsh star shouldn't be overlooked ahead of the 2022 World Cup.
While soccer doesn't usually dominate the United States' sports landscape, things are about to change. The 2022 World Cup will kick off at the tail end of November, and the USMNT will be taking part in the tournament. The Americans have some bright young talent on the roster and a manageable group, meaning a place in the Round of 16 shouldn't be outside the realm of possibility.
There could be one complicating factor, though: Wales behind a golf-less Gareth Bale.
Allow me to explain.
Wales manager Rob Page has banned Gareth Bale and the rest of the squad from golfing ahead of the World Cup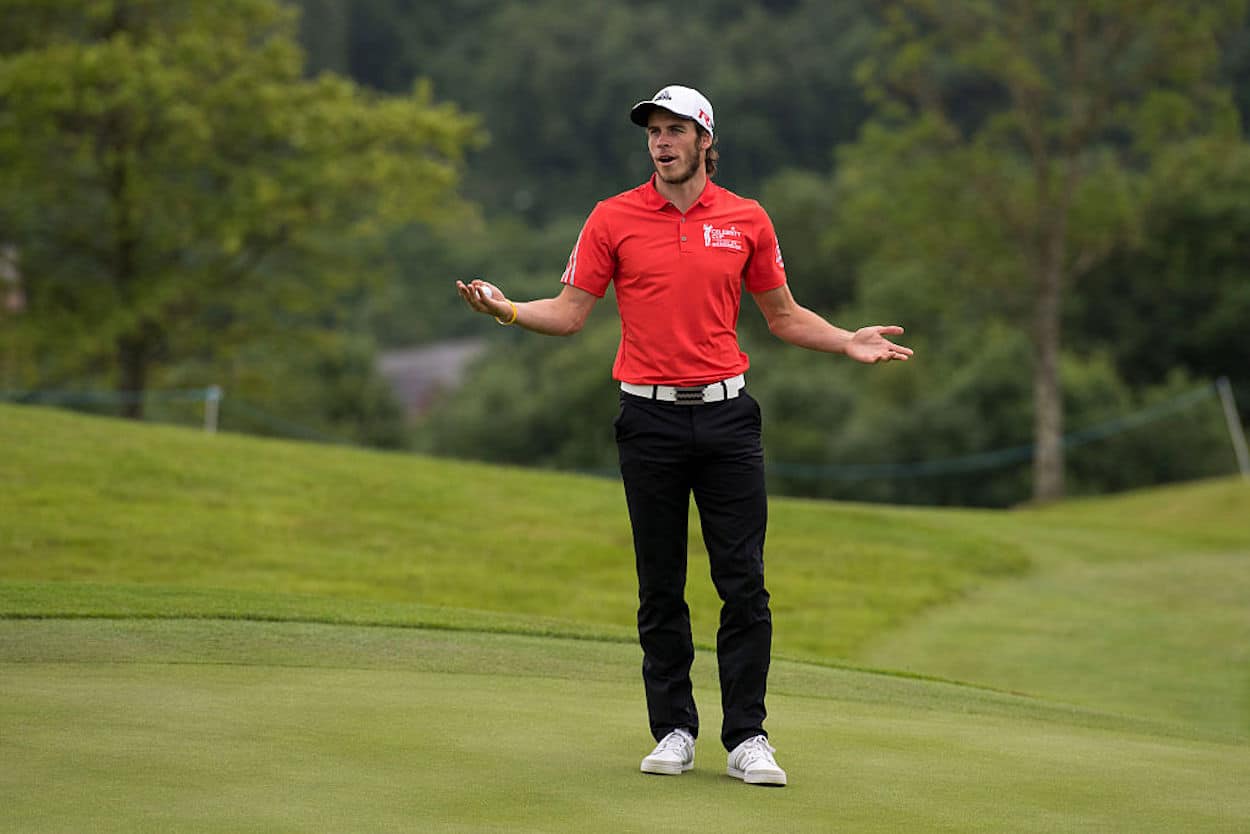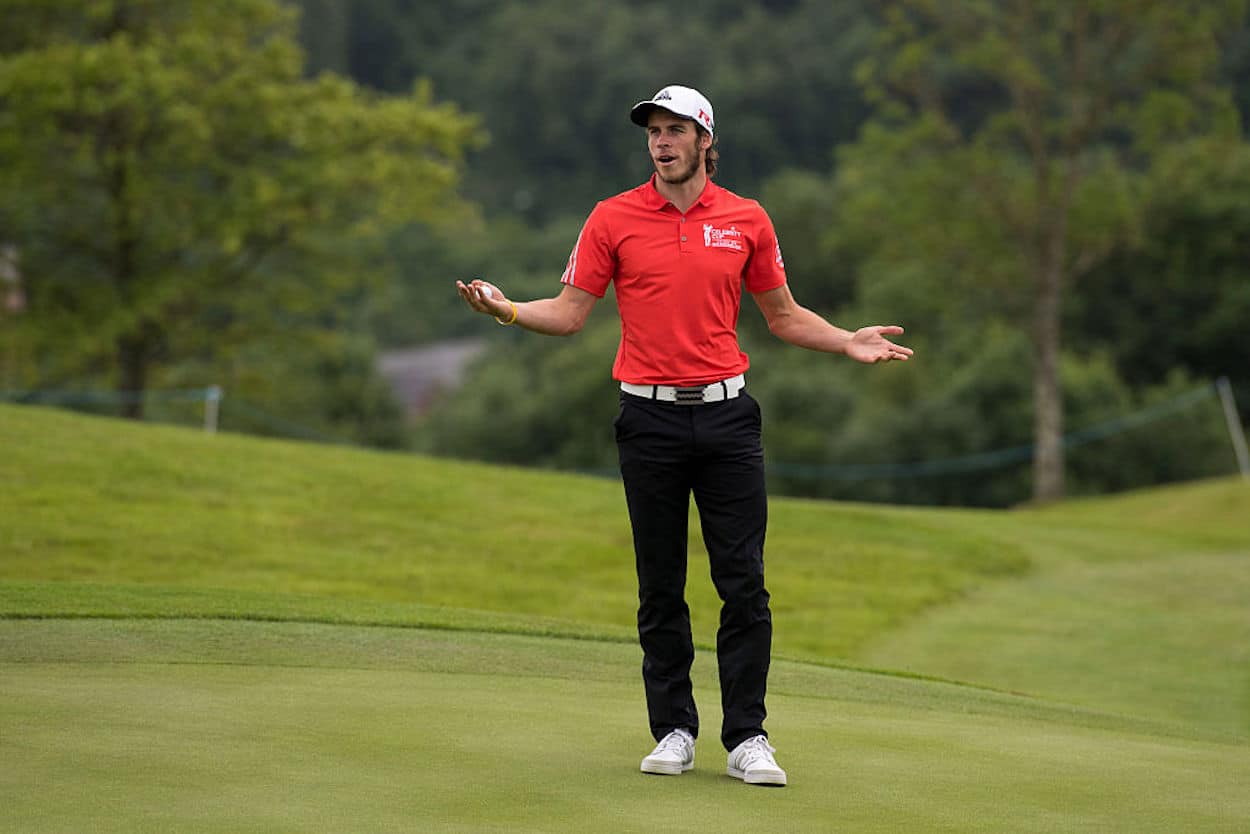 Even among professional athletes, there's a need to relax. You can't be 100% focused for 100% of the day. That's simply not realistic. And while golf is a common way to wind down, the Welsh national team will need to find a new hobby for the next month.
Manager Rob Page won't be letting his players hit the links during their time in Qatar. In his mind, there simply isn't enough time on the ground to devote to leisure activities.
"Yeah. There's no golf. We're out there to do a job," he explained, according to the Daily Mail. "In the past I may get Gareth [Bale] , Kieffer Moore, or Aaron Ramsey come up to me and say, 'What's the plan for tomorrow afternoon? Are there meetings?' 'I'd say, 'No, there's no meetings, so if you want nine holes then go and play.' But that is when you have a week building up to a double-header. Out there, we won't have enough time. Every four days there is a game. It's relentless."
That decision has gotten everyone thinking about the aforementioned Gareth Bale. The forward, who's currently playing in MLS, made some headlines during his time at Real Madrid thanks to his poor performances and propensity for a round of golf. He even held a flag that read, "Wales. Golf. Madrid. In that order," which, even if you believe that the gesture was tongue-in-cheek, doesn't exactly send the right message.
Assuming Page sticks to his guns, though, Bale will only have one item on his list in Qatar: Wales.
A focused and motivated Gareth Bale could ruin the USMNT's tournament
When push comes to shove, I don't really think that Page's golf edict will really matter. Can it send a message to the squad? Perhaps, but you've got bigger problems if you need to force players to focus during a World Cup.
With that being said, though, the focus on Gareth Bale does provide a valuable reminder ahead of the tournament. The winger is nowhere near the player he once was, but he's still a pretty special player on his day. And, fresh off the back of some MLS Cup heroics, he'll probably be feeling as good as he has in a while.
If you combine that with national pride — whether the infamous ranking sign was a joke or not, we know players do take representing their home seriously — and Page running a tight ship, and we could see a Wales squad that's motivated from top to bottom.
So what does that mean for the United States' chances in Group B? Potential problems.
At the risk of being reductionist, let's assume that England wins every game in the group stage (I'm not confident they will, but they're the favorite, so we'll remove them from the equation). Let's also say that Iran lose all three of their games, just to make it an easy example.
That means the second-place spot will come down to the head-to-head matchup between the USMNT and Wales. Do the Americans have an edge there, at least on paper? Probably, but an on-point Gareth Bale can single-handedly change any game.
And the complications don't end there. If we look at a slightly more realistic version of the group, the dangers of an inspired Bale become more and more apparent. If he scores a late winner against Iran, for example, that will put two extra points in Welsh pockets. Maybe that means the United States have to win outright rather than drawing to advance.
Will any of this happen? At this point, there's no way to know which version of Gareth Bale and Wales we'll see. Rob Page's golf ban, however, does provide a valuable reminder that, if they're firing on all cylinders, the Dragons won't make things easy in Group B.