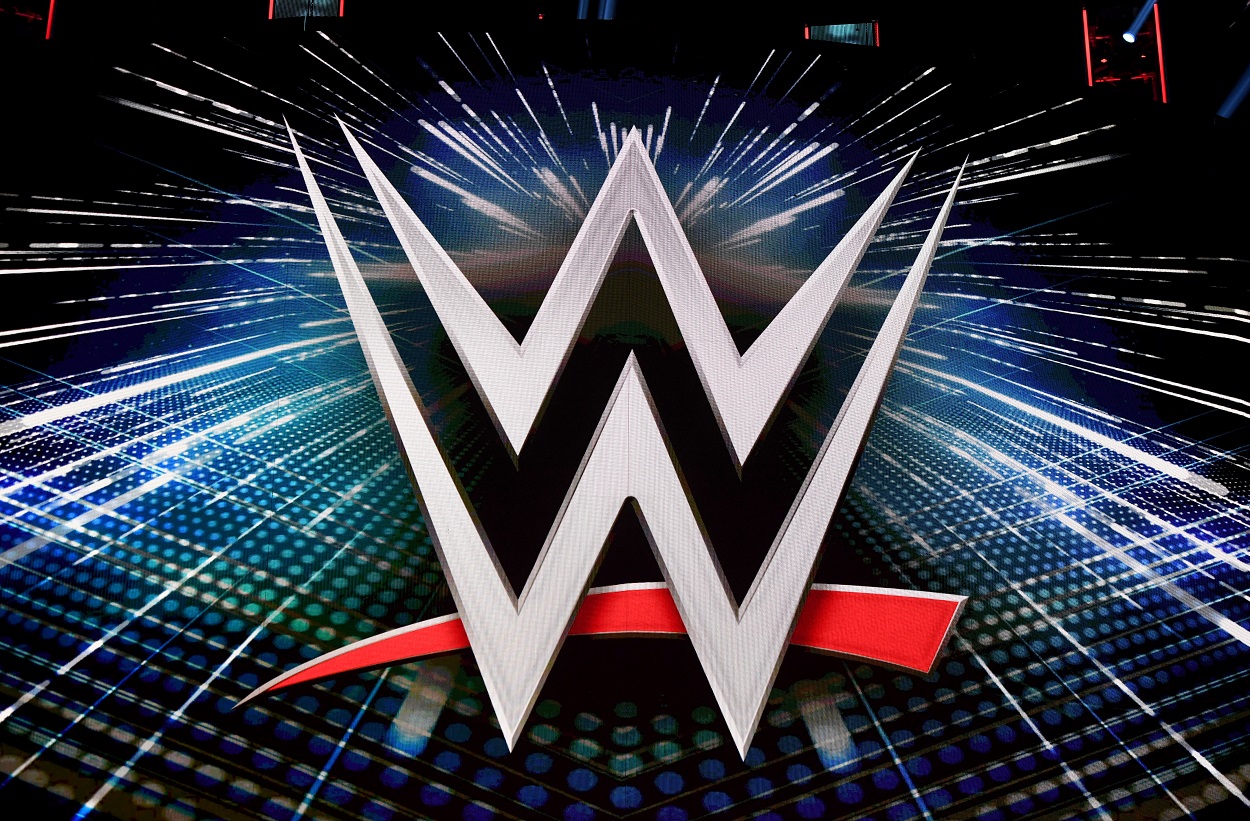 WWE WrestleMania 38 Review: Ranking the Matches From Night 1
Ranking the matches from the first night of WrestleMania 38 at AT&T Stadium.
There's nothing quite like WrestleMania weekend. And now that it seems WWE is sticking with the two-night theme, it's bigger than ever before. Sorry, I meant to say more stupendous instead of bigger there, as it's blatantly apparent that Vince McMahon wants that word used this weekend.
But in all seriousness, WrestleMania honestly has gotten too big for one night. And while some might not dig it, I'm down with two straight nights of three and half to four hours instead of a seven-hour show. It keeps things a little fresher, and you're not worn down and ready for things to be over when the main event hits.
But let's get to why we're here, shall we? Night 1 of WrestleMania 38. And what a night it was. From the surreal returns of Cody Rhodes and Stone Cold Steve Austin to a surprising finish in the Charlotte Flair-Ronda Rousey bout to an instant classic from Bianca Belair and Becky Lynch, Saturday night set the bar pretty high.
So without further ado, let's rank the seven matches from WrestleMania Saturday.
7. The Usos def. Shinsuke Nakamura & Rick Boogs to retain SmackDown Tag Team Championship
This curtain-jerking SmackDown Tag Team Championship bout between The Usos and the duo of Shinsuke Nakamura & Rick Boogs was unfortunately cut short due to a legit injury sustained by Boogs. But this was Kickoff Show quality even before that happened.
When the intro is better than the match — and the Boogs/Shinsuke entrance was fantastic — that's probably not a good thing. The pace was decent enough but not what you'd expect to get a WrestleMania crowd going. The ending was clearly rushed after Boogs' leg buckled while trying to support both Usos on his back. And it was later announced that he suffered a torn quadriceps patella and will require surgery.
The Usos picked up the win to extend their record-setting reign.
6. Drew McIntyre def. Happy Corbin
As Chris Jericho and Kevin Owens will tell you, it's extremely difficult to go on second at WrestleMania. Or any other big card, for that matter. The crowd is usually a touch worn down by a hot opener, but Drew McIntyre and Happy Corbin didn't have to contend with that issue on Saturday night.
And the two put on an entertaining-enough match. It will never be seen as a WrestleMania classic, but it told the story it needed to tell. It actually seemed as if they were going to give Corbin the win here for a moment, which certainly would have been a shock. But once McIntyre became the first to kick out of the End of Days, it was clear he'd come out on top.
And I'll give it up for McIntyre cutting through the ropes with his sword. The match used the basic formula we've seen thousands upon thousands of times before, but that was a unique moment. Let's hope this rivalry is over because both need to move on.
5. The Miz & Logan Paul def. Dominik & Rey Mysterio
I promise I didn't set out to go in order here. It's just how the rankings worked out for these first three matches. Don't worry; it changes up next.
As far as celebrity WrestleMania matches go, you really can't ask for much more than this one. Was Logan Paul perfect? No. But was he far better in the ring than anyone expected? Absolutely. And it certainly didn't hurt him to be in there with a pair of veterans like The Miz and Rey Mysterio.
This bout easily had the most energy of the first three, and the WrestleMania crowd seemed to appreciate the upswing in pace, staying engaged throughout. Paul played the perfect heel with the Eddie Guerrero mock ahead of his impressive splash, and The Miz picked up the perfect heel win with the blind tag ahead of his Skull-Crushing Finale on Rey for the 1-2-3.
I was hoping this is where we'd get the inevitable turn from Dominik on his dad, but we got The Miz turning on Paul instead, which was a little strange. Maybe they're going with Miz not wanting to share the spotlight, but both he and Paul are natural heels. So if they're building toward a 1-on-1 match between the two, it'll be interesting to see which one attempts the babyface role.
4. Charlotte Flair def. Ronda Rousey to retain SmackDown Women's Championship
See, I told you we'd go out of sequence for the No. 4 spot.
The last of three title matches on WrestleMania Saturday, the penultimate match of the evening was the SmackDown Women's Championship Match between Charlotte Flair and Ronda Rousey. And while this obviously wasn't the greatest match of the night, I will say that the ending was undoubtedly the most surprising.
Don't get me wrong. The match was good, good enough to rank above three others. But it never quite reached that great territory. It certainly got close a few times, but then the construction would go off the rails just a touch. And there were a few sloppy moments in there as well, which typically come in a Rousey match.
It indeed was a surprise to see Charlotte get the quick pin after the ref bump from the ageless Charles Robinson (love how Pat McAfee got the "Little Naitch" reference in there), but it worked here. After all the submission talk during the build for this match, it's almost a guarantee that the next bout between Flair and Rousey will be a Submission Match to avoid another cheap ending.
3. Stone Cold Steve Austin def. Kevin Owens (No Holds Barred Match)
After 19 years, we can finally put the "ONE MORE MATCH" chant away as it relates to one Stone Cold Steve Austin.
Each of the 77,899 fans in attendance at AT&T Stadium and everyone watching WrestleMania 38 at home knew that there would be some sort of physical confrontation between Stone Cold and Kevin Owens. Austin's knee braces kinda gave that away when he walked out.
But I don't think any of us thought it would turn into what it did.
During this "impromptu" No Holds Barred Match, Austin took some pretty solid bumps. I mean, it was pretty evident he's got shot knees, but that suplex he took out on the floor was a bit shocking, right?
Look, this was no technical masterpiece, and it didn't need to be, just like Hulk Hogan vs. The Rock from 20 years ago didn't need to be.
This was a WrestleMania moment, and it was a beautiful one. You have to give all the credit in the world to Kevin Owens during this feud and during this match for making his childhood idol look like a million bucks. Seriously, KO has to be on top of the world. He closed out a night at WrestleMania with freakin' Stone Cold Steve Austin.
Just a fun match to cap off a fun night. But I still have to go back and watch again just to get the number of beers Austin went through. All I know is that it was a lot.
2. Cody Rhodes def. Seth Rollins
Can you imagine what the reaction would have been like if anyone but Cody Rhodes had shown up to square off with Seth Rollins? Luckily, we didn't have to find out as "The American Nightmare" returned at WrestleMania 38, stepping foot inside a WWE ring for the first time since 2016.
And what a triumphant return it was.
To the surprise of nobody, Rhodes and Rollins engaged in a fantastic bout featuring plenty of false finishes before a beautiful ending. The pace was hot early before that dangerous suplex spot over the top rope slowed things up a bit. But things certainly picked back up before too long as the two went back and forth, telling a beautiful story along the way.
Rollins remains a phenomenal heel, referencing Rhodes' return to WWE and his time in AEW on multiple occasions, the best being his "Welcome back to the big leagues, b***h" taunt.
Many folks thought Vince McMahon might bury Cody here to prove a point, but that wasn't the case as Rhodes picked up the win after an incredible tribute to Dusty, which was obviously the right call. Now we just have to see where he goes from here. That first promo will definitely be must-see TV.
1. Bianca Belair def. Becky Lynch to win RAW Women's Championship
For the second straight year on WrestleMania Saturday, Bianca Belair stole the show and won a title. Of course, the "EST" hasn't been alone in stealing the show. Last year, Belair knocked off Sasha Banks in an instant classic to win the SmackDown Women's Championship.
And her dance partner this time around was none other than the great Becky Lynch, who hasn't had a bad match since returning at SummerSlam last year to steal Belair's gold. And her new look is straight fire. Titles, of course, were switched around during the draft, so this match between Belair and Lynch was for the RAW Women's Championship.
And we got another instant classic at WrestleMania 38.
For any young wrestlers out there looking for a lesson on how to tell a great story in the ring, just watch this bout over and over. These two incredible women weaved such a wonderful tale in this match. It was a true back-and-forth affair that highlighted the strengths of both and allowed each plenty of time on top.
It's always a great thing when you don't know what will happen. And that was the case here. While giving Belair the win here to complete her revenge tour back to the top seemed like the easy call, there were times when it didn't seem like it would go down like that.
But it did, and it was done beautifully. Lynch deserves credit for taking the loss like a champ, and Belair now already has an incredible history at WrestleMania with these consecutive wins over Banks and Big Time Becks. Could we possibly be seeing the start of an HBK or Undertaker-type legacy at The Showcase of the Immortals?
WrestleMania Sunday will have to be pretty good to match what we got from the first night. Roman Reigns vs. Brock Lesnar in a title unification match headlines Night 2. Kickoff coverage begins on Peacock at 6:00 p.m. Eastern, followed by the main card two hours later.