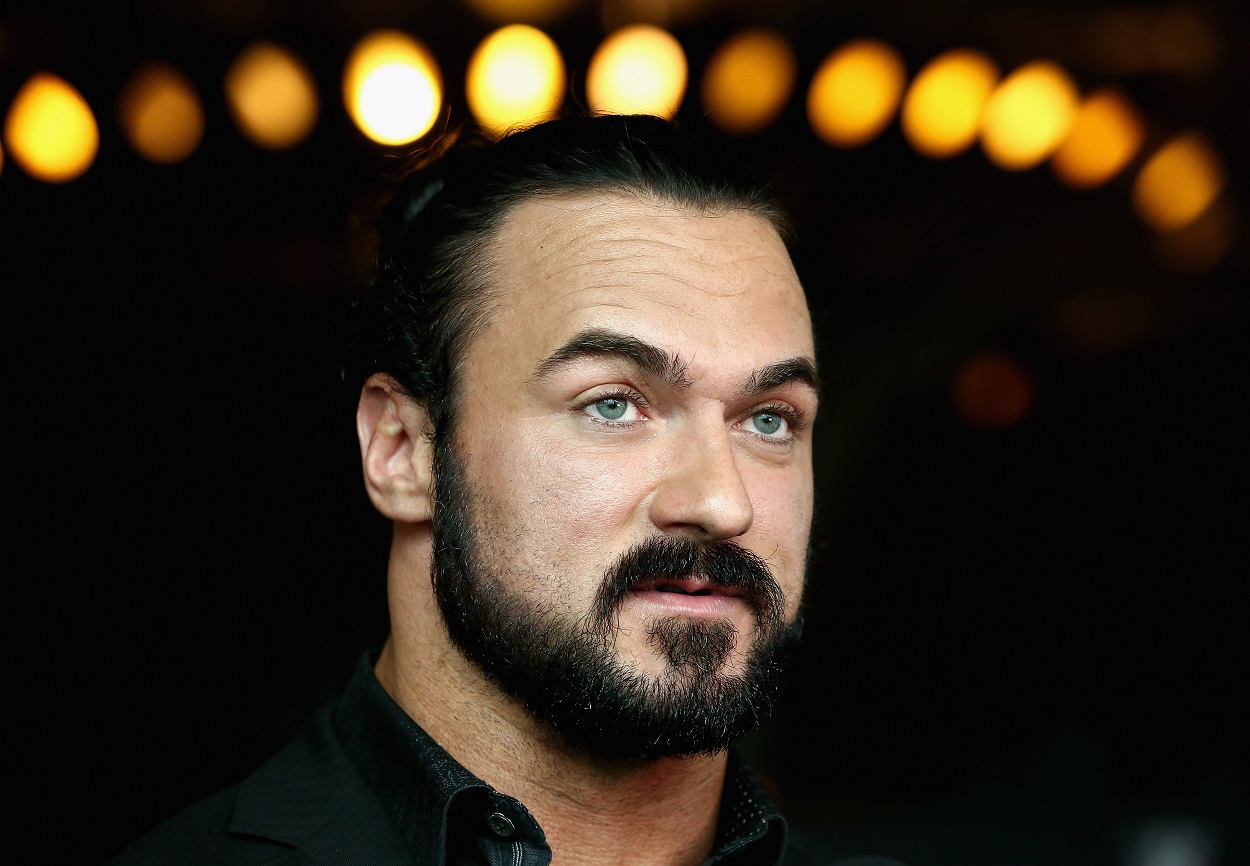 WWE Star Drew McIntyre Has Long Had an Obsession That Once Prompted Him to Contact the FBI
WWE star Drew McIntyre has long had an obsession that once prompted him to contact the FBI to obtain documents under the Freedom of Information Act.
There are few stars in professional wrestling right now bigger (both literally and figuratively) than current WWE champion Drew McIntyre. Since being re-signed by Vince McMahon a few years back, the "Scottish Psychopath" has finally become the big star the company was hoping he would be when they first signed him all the way back in 2007 when he was just 22 years old.
Now, while we could sit here all day and discuss his accomplishments in WWE and the many other promotions for which he's wrestled throughout his career (and we'll still do a little bit of that), that's not our main focus here. No, today we want to talk about the obsession Drew McIntyre has with conspiracy theories and such and how that obsession prompted him to contact the FBI when he was just a child living in Scotland.
The wrestling career of Drew McIntyre
For those of you who may not be familiar with the wrestling career of Drew McIntyre, here's a quick recap.
He began training as a teenager (more on that in a moment) after his family moved to England and worked for British Championship Wrestling for a number of years before moving on to Irish Whip Wrestling in 2005, where he first locked up with the man that would later come to be known as Sheamus in WWE. McIntyre would still work shows for BCW and also began wrestling in his home country before getting his big break in 2007 with WWE.
McIntyre had a short run on the WWE main roster in 2007 but was then moved to developmental for a couple of years to hone his craft. He returned to the main roster in 2009 and was given a monster push as "the chosen one" of Vince McMahon. He won the prestigious Intercontinental Championship in December 2009 and held the title for 161 days before dropping it to Kofi Kingston. However, this would be the peak of his first run in WWE as he was pushed down the card over the next few years before being released in 2014.
Over the next few years, he worked for numerous promotions, most notably EVOLVE, Pro Wrestling Guerrilla, and TNA. It was clear he'd become a much better wrestler and WWE took notice and brought him back in 2017 to work in NXT, where he became NXT Champion. McIntyre returned to the main roster for the first time in nearly four years in April 2018 and has become one of WWE's biggest stars over the last three years.
He won the 2020 Royal Rumble and then went on to defeat Brock Lesnar for the WWE Championship at WrestleMania 36. Following a 202-day reign, he lost the title to Randy Orton but won it back a short time later on an episode of Monday Night RAW. Assuming he holds onto the title over the next month or so (and there shouldn't be any reason for him to lose it), Drew McIntyre should once again be featured in one of the main events for WrestleMania 37.
The current WWE champ has a criminology degree
Okay, so we hit up Drew McIntyre's wrestling career a little more than we thought we would. But it's just such a fascinating journey that it's difficult to cut it short.
Anyway, the reason that McIntrye was allowed to start wrestling at such a young age is because of the deal he made with his parents, who told him they would support his dream as long as he gave the same amount of focus to his education, which he did. While working the indies all across Europe on a part-time basis, he was a full-time student at Glasgow Caledonian University, where he earned a degree in criminology.
McIntyre has long been fascinated with studying crime and has a bit of a self-admitted obsession to conspiracy theories and the like, which one prompted him to contact the FBI.
Drew McIntyre requested documents from the FBI when he was 11 years old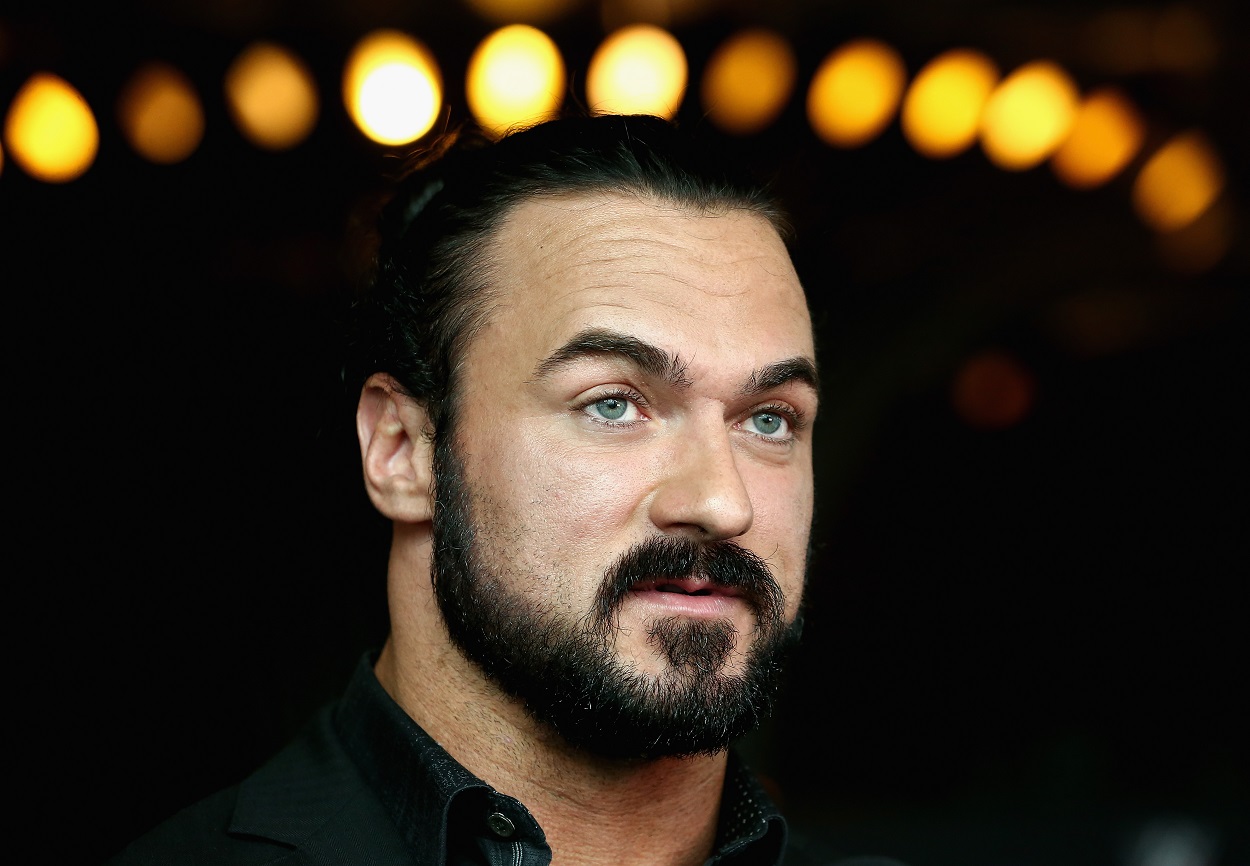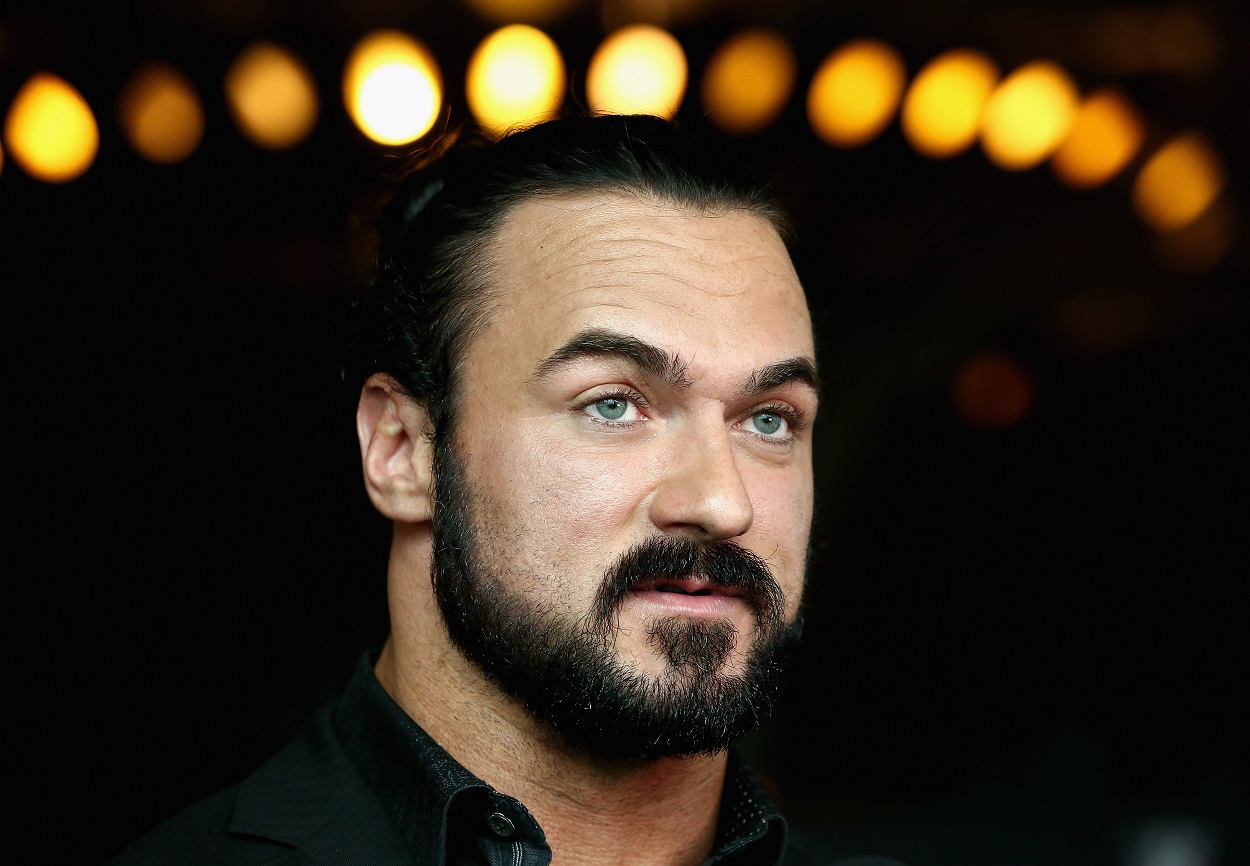 At the age of 11, Drew McIntyre subscribed to a magazine in the UK titled "X Factor," which focused on conspiracy theories, unsolved crimes, and even ghost stories and UFOs.
McIntyre randomly came across an article about the Freedom of Information Act in the U.S., which explained that all one needed to do to obtain documents on some of the topics he was into was write a letter to the FBI requesting them. So that's what he did…at age 11. And the FBI actually sent him some things all the way in Scotland. Needless to say, his father wasn't pleased, as McIntyre once told The Wrap.
"I get home from school one day and my dad was just waiting for me — which is unusual for him 'cause he's always at work, my mom had told him — and he had this giant stack of papers on his lap and he said, 'Son, I have to talk to you.'

"And I'm, like, 'Oh my God, what has he found out? What have I done?'

"And he said, 'Why are the FBI' — he kept saying 'in America' — 'Why is the FBI in America sending you these documents?'

"I asked for them.

"'Why again, son, are the FBI, the Federal Bureau of Investigation IN AMERICA, sending these to you?'

"Dad, because I asked for them.

"He's like, 'You're 11 years old!'"

Drew McIntyre
McIntyre went on to say that "a bunch" of what he was sent by the FBI was blacked out but he was obviously still thrilled to have gotten anything.
Maybe that's something you didn't know about your WWE champion.