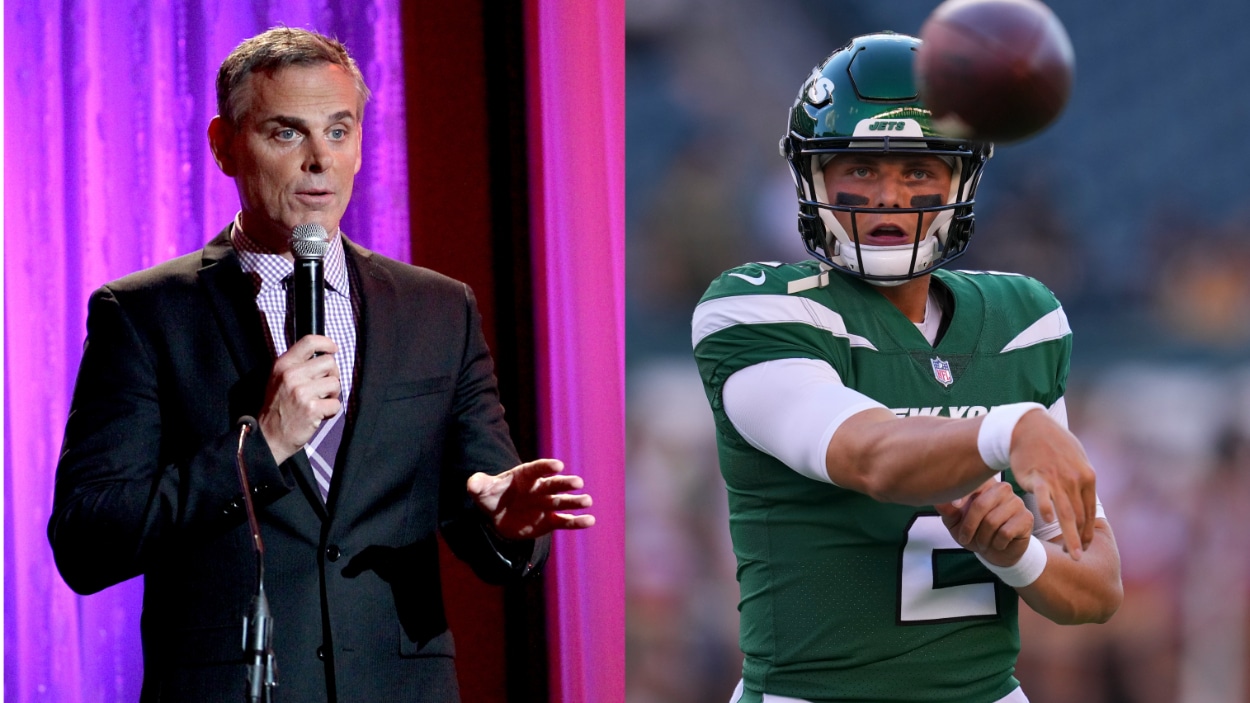 Colin Cowherd Gets His Facts Comically Wrong Talking About Jets QB Zach Wilson's Injury
After the Zach Wilson injury in the Jets first preseason game, Colin Cowherd says he's not worried about the QB but he got a few things wrong about the situation.
In defense of sports media mogul Colin Cowherd, talking sports for three hours a day, 200-plus days a year, is incredibly difficult. Even harder yet is keeping thousands of athletes, coaches, news tidbits, and game details straight. That said, Cowherd is supremely confident about everything that comes out of his mouth. So when he got the information surrounding New York Jets quarterback Zach Wilson's injury so wrong, it's pretty funny.
Colin Cowherd was wrong about several details of the Zach Wilson injury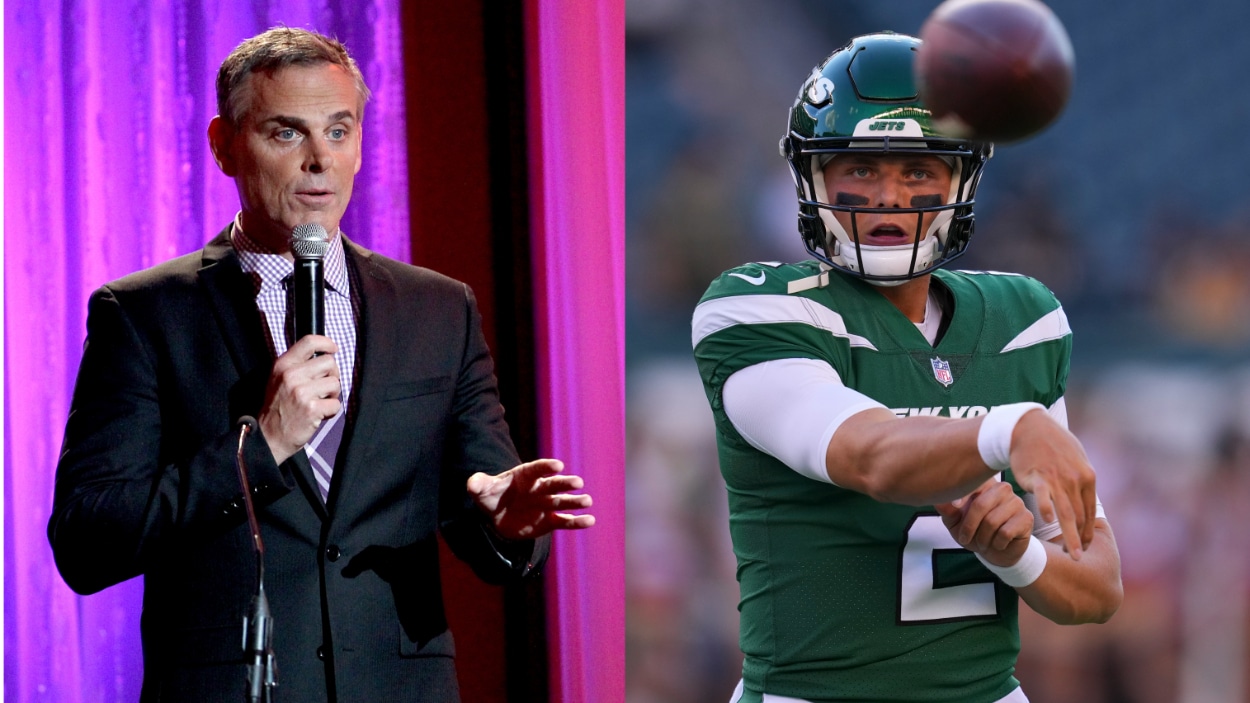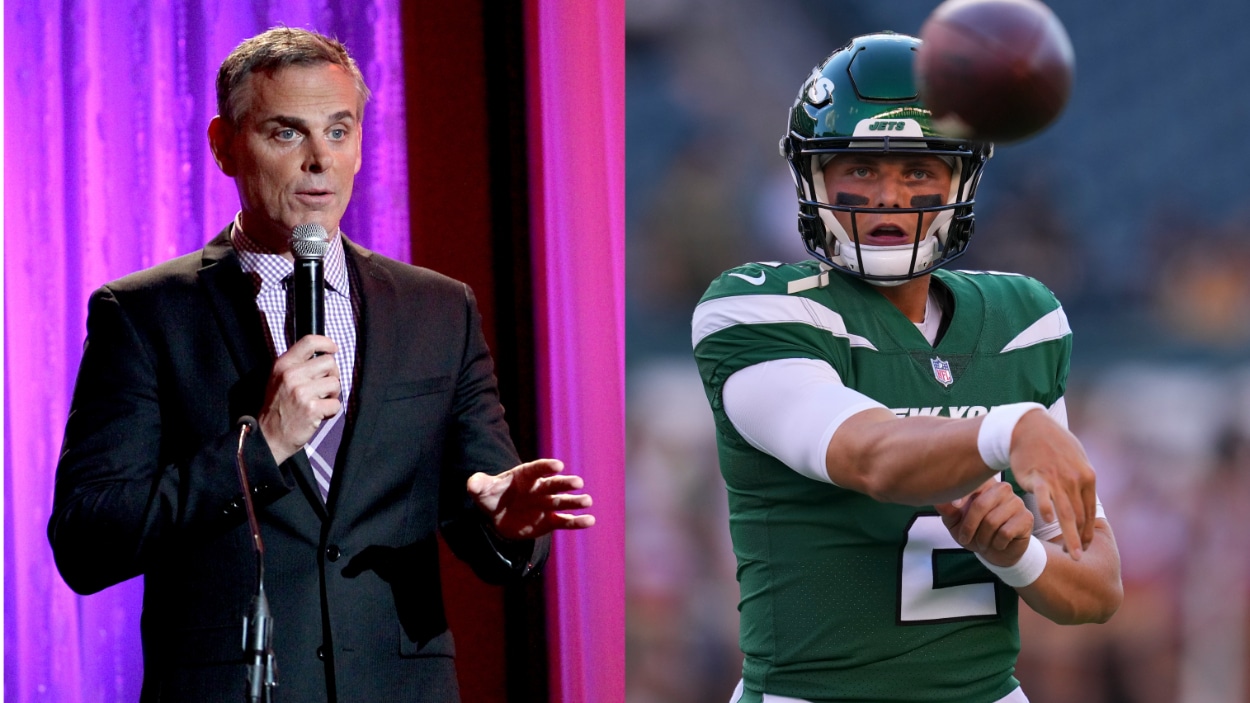 New York Jets quarterback Zach Wilson had a scary preseason opener against the Philadelphia Eagles. During a scramble with 4 minutes left in the first quarter, the second-year signal-caller went down with a non-contact injury.
Wilson and the Jets dodged a bullet after the game with a best-case scenario diagnosis of the injury. The 2021 No. 2 overall pick will have arthroscopic surgery on a torn meniscus, and recovering from that procedure and a bone bruise will cost the QB two to four weeks.
The Zach Wilson injury was obviously a hot topic of conversation on sports talk shows on Monday.  Colin Cowherd was one of the personalities to weigh in on The Herd with Colin Cowherd.
While getting his point across that he's not worried about Wilson in the long term because he is young and athletic, Cowherd shared some dubious facts.
First, he noted that New York City has the best doctors on the East Coast. So, he's not worried about the procedure. And Cowherd said Wilson is young and healthy with no injury history. So, he's not concerned about the QB's body healing either.
The problem with these two takes is that Wilson is having surgery in Los Angeles, per ESPN, and he also missed four games last season with an injury to the same right knee.
Look, Cowherd — and others of his ilk like Stephen A. Smith, Dan Patrick, Jim Rome — get the pertinent details right way more than they get them wrong. That said, it's hard not to chuckle when a hot take purveyor like Cowherd is loud wrong.
As for Wilson, since the injury news isn't devastating to his second season, he just has to be happy that sports talk shows are finally talking about something other than his mom's friends.
Like Sportscasting on Facebook. Follow us on Twitter @sportscasting19 and subscribe to our YouTube channel.