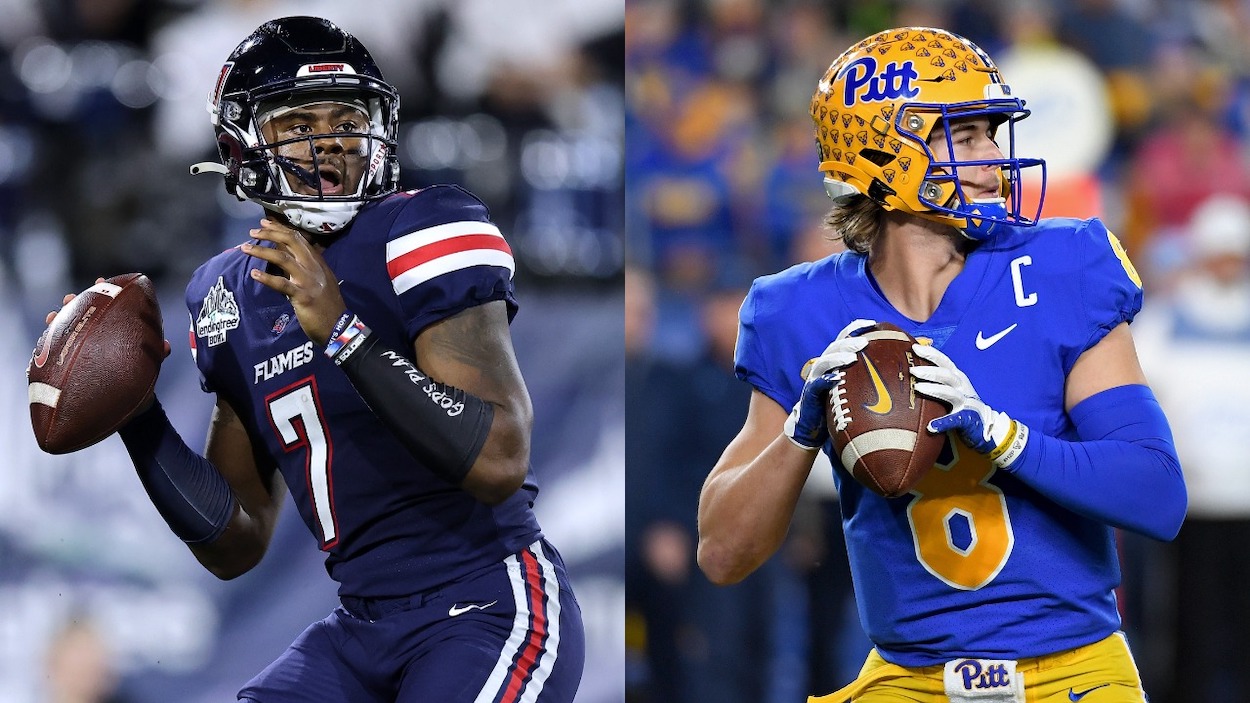 Colin Cowherd Names the 1 QB He Would Take at the Top of the NFL Draft: 'An Absolute Home Run at the Combine'
Colin Cowherd is now convinced that one of the top 2022 NFL Draft QB prospects — Malik Willis and Kenny Pickett — is worth a top 10 pick.
Any draft expert will tell you the 2022 NFL Draft isn't strong at the quarterback position. However, two college signal-callers — Pitt's Kenny Pickett and Liberty's Malik Willis — could become top 10 picks. After just a few days at the combine, sports talk host Colin Cowherd now believes one of them is worthy of a high selection. 
Malik Willis and Kenny Pickett are the top QBs in the 2022 NFL Draft
A year after NFL teams picked Trevor Lawrence, Zach Wilson, Trey Lance, Justin Fields, and Mac Jones in the top 15, the 2022 QB crop isn't nearly as strong.
There are several intriguing QB prospects who could go from the middle of the first to the third or fourth round. As we know from Pro Bowl passers like Russell Wilson or Dak Prescott, teams can find starting signal-callers in this range.
This second tier of 2022 QBs includes Matt Corrall (Ole Miss), Sam Howell (North Carolina), Carson Strong (Nevada), and Desmond Ridder (Cincinnati).
The quarterbacks with a chance to go early in the first, though, now seem to be down to two players.
Kenny Pickett is a fifth-year senior from Pittsburgh. He started for the Panthers for the majority of four seasons. Pickett ended his career with 12,303 yards, a 62.4% completion rate, and 81 touchdowns to 32 interceptions. At the combine, he came in at 6-foot-3 and ¼ and 217-pounds, per CBS Sports. His hands measured at a historically small 8 ½ inches due to his double-jointed thumbs.
Malik Willis started his career at Auburn but transferred to Liberty, a small college in Virginia, transitioning from the FCS to the FBS. In two years under center for the Flames, Willis completed 62.4% of his passes for 5,107 yards and threw 47 TDs with 18 INTs. At the combine, he measured 6-feet and ½ and weighed in at 219-pounds 9 ½ inch hands.
Taking all this into account (plus a recent viral social media video), sports talk host Colin Cowherd says he knows which QB he'd take high in the draft.
Colin Cowherd says he's all-in on Malik Willis
"There's two guys that feel like first-round picks, quarterback-wise, Colin Cowherd said, diagnosing the situation on The Herd with Colin Cowherd. "Kenny Pickett, my concerns are, low ceiling, why'd it take him five years to pop? Don't love him. Looks pretty good. The other kid, I said, 'there's something there,' but I all I had was YouTube videos because I don't watch Liberty football, is Malik Willis. He just looked big and dominant. He looked like Trey Lance."
After just a few days at the NFL Combine, where Willis showed off his big arm and athleticism, drawing comparisons to Buffalo Bills QB Josh Allen, Cowherd had seen enough:
This is really like first-glance stuff for me of Malik Willis, and I've seen enough. I would draft him 4, 5, 6. He's had a remarkable week, but not just the football stuff. There was a piece of video yesterday that came out of Malik Willis helping a homeless man. … People at Liberty raced to Twitter to tell us that was a normal thing and quite really all about what Malik Willis is about.

Colin Cowherd on Malik Willis
Cowherd said the touching Twitter video of Willis handing a homeless man t-shirts out of his suitcase isn't enough to draft the in the top 10, but when you combine that with his "80-yard throws" that made NFL Network's Rich Eisen "freak out," he's a signal-caller Cowherd would take to lead his team.
That's why the host summed up Willis' week in Indianapolis as "an absolute home run at the combine."
Is Willis the anti-Aaron Rodgers or Kyler Murray?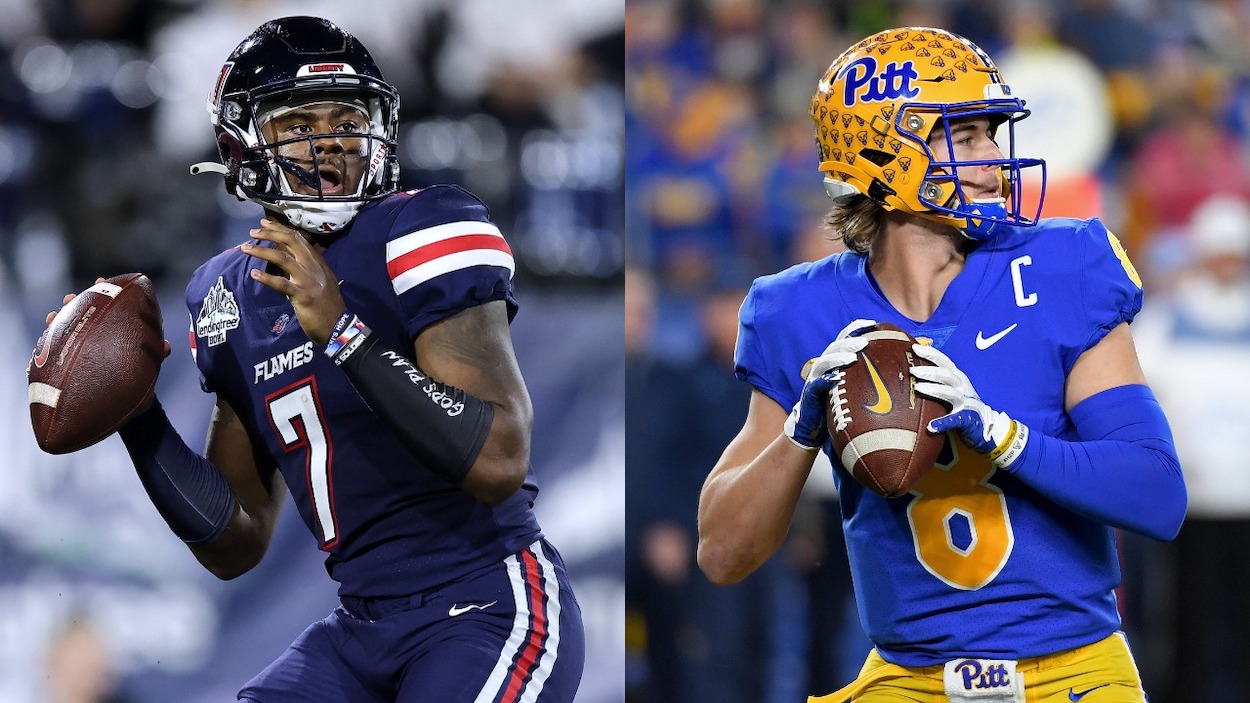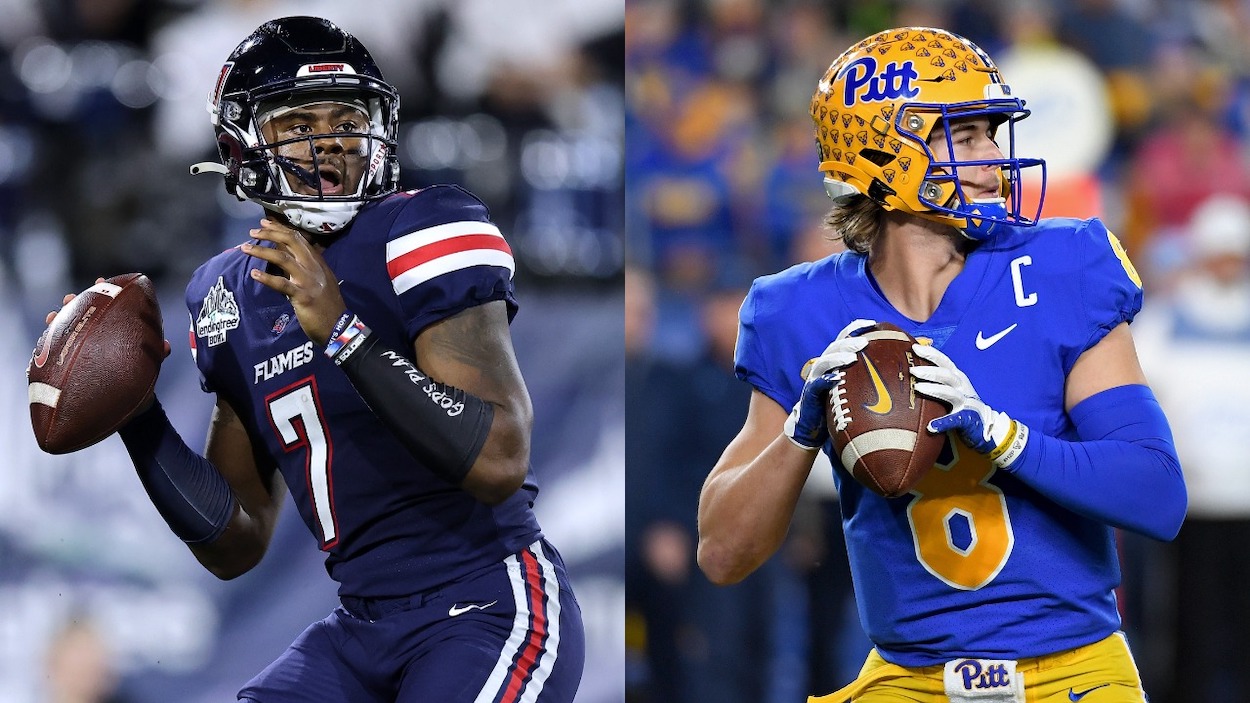 With the NFL draft lacking "sexy" quarterback names at the top, all the offseason news thus far had centered around veteran QB drama.
Whether it's Aaron Rodgers playing Hamlet with his decision on whether to stay with the Green Bay Packers or Kyler Murray going scorched earth on the Arizona Cardinals, there's no shortage of diva QBs dominating the headlines.
That's one of the reasons the Malik Willis video meant so much to Colin Cowherd. With all the drama in the QB ranks these days, Cowherd says, "character matters" more than ever. When a team is picking a franchise leader — like it is when taking a QB in the top 10 — finding a quarterback who doesn't sulk and run people the wrong way or try to hold the organization hostage after one good season is key.
Now, there's always a chance that even a high-character QB will eventually want out (Russell Wilson). However, a team should get a good drama-free decade before that happens.
If teams agree with Cowherd and now feel like Willis is the consensus top QB in the draft and worthy of a high pick, look for the Carolina Panthers (No. 6), Atlanta Falcons (No. 8), Denver Broncos (No. 9), Washington Commanders (No. 11), or Minnesota Vikings (No. 12) to take a shot at the Liberty QB.
All stats courtesy of Sports Reference