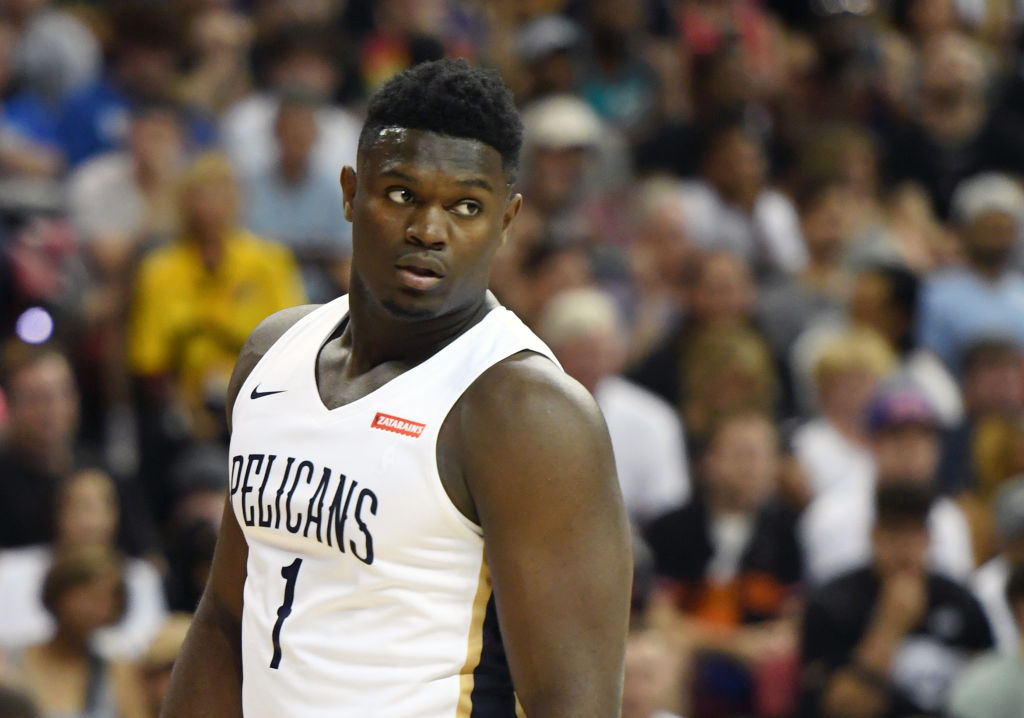 The Unbelievable Zion Williamson News That Should Scare the Rest of the NBA
New Orleans Pelicans rookie Zion Williamson has the look of a game-changing player, but some news about him should scare the rest of the NBA.
We haven't talked about a No. 1 NBA draft pick this much since LeBron James, but Zion Williamson isn't like most top picks. He was one of the top high school players coming into the 2018–19 college season, and he was one of the best players in the country for the Duke Blue Devils.
All Williamson did was average more than 22 points per game. After getting drafted No. 1 overall by the New Orleans Pelicans in the 2019 draft, he has already started making a name for himself around the league.

Today will go over the reason teams should be scared of Williamson and how good he can be in the future.

Zion Williamson, impressive physical specimen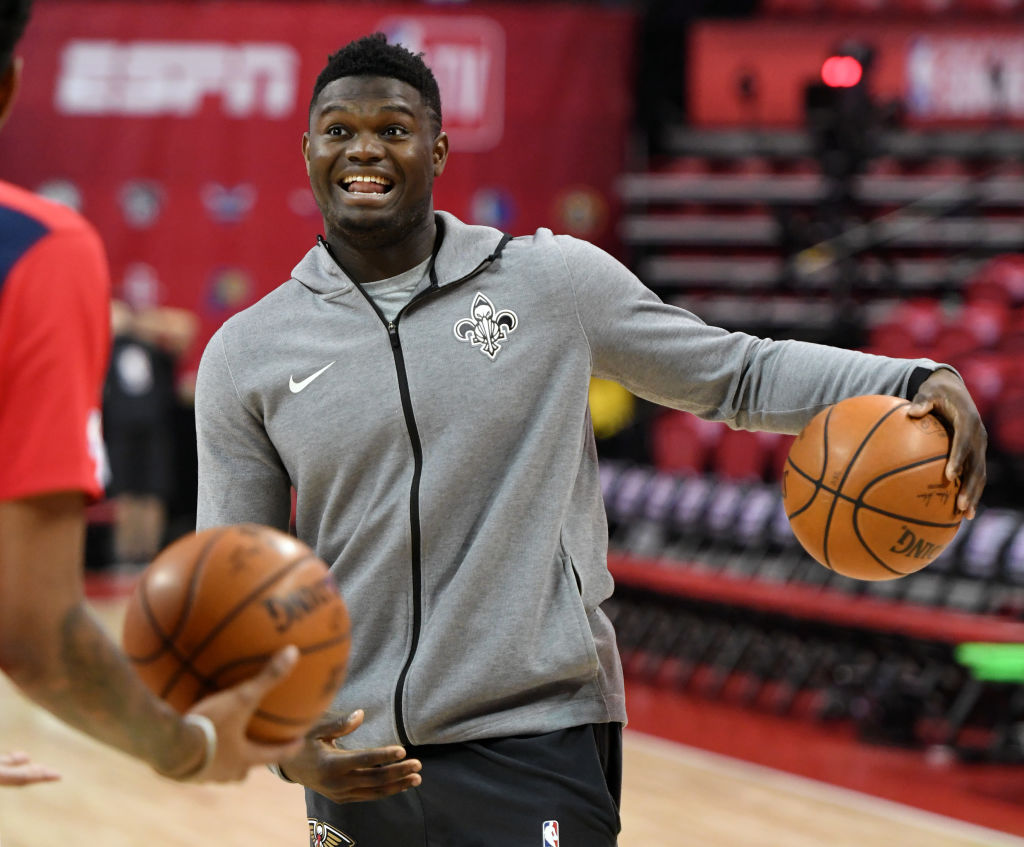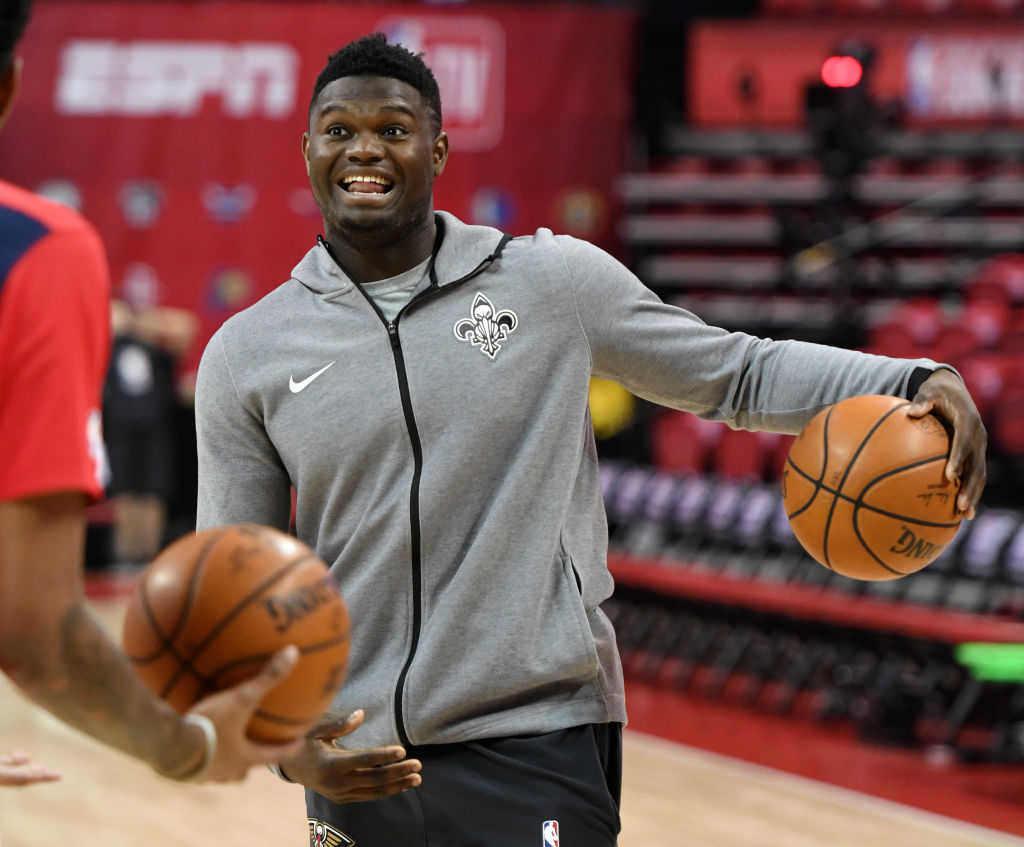 Williamson already stands at 6-foot-7 and weighs 272 pounds. That makes him the second-heaviest player in the NBA already, and we think his game will model a mix of Charles Barkley and Dominique Wilkins. He may not be the tallest player at the power forward position, but he will put in the effort and energy to grab rebounds while also throwing down highlight-reel dunks like Wilkins in his prime.

The unbelievable Zion Williamson news that should scare the rest of the NBA is that he won't be the second-heaviest player for long. He is still growing. Williamson is likely to add to his height, which means he could soon be pushing 300 pounds. The league could see a player with unparalleled athleticism and size that could make him a once in a generation superstar.

Record shoe deal
All college basketball season, Puma seemed to have the upper hand with signing Williamson to a sneaker contract. They were already making waves by signing last year's No. 2 overall pick Marvin Bagley and NBA superstar Kawhi Leonard, so for them to have a shot at Zion Williamson seemed pretty realistic.

Since Williamson decided to wait until after the draft to seriously field offers for a shoe deal, it resulted in the Jordan Brand giving him the second-largest rookie deal in NBA history. Although the Jordan Brand is a subsidiary of Nike, having him exclusively with the Jordan Brand will help it connect with a younger audience over the next decade.

Williamson already has over three million Instagram followers, and the Jordan Brand thinks that will do wonders for marketing purposes.
He signed a five-year deal worth $75 million, and we think he will easily be able to help the Jordan Brand easily earn its return on investment.

How will he play his rookie season?
Even the best rookies struggle at times during an 82-game season. It's more than twice as long as the college basketball season, and the level of athleticism and skill gets ratcheted up. Last year, we saw two players stand head and shoulders above the rest, as Luka Doncic and Trae Young both lived up to their hype as top-5 picks.

Those two will forever be linked together because of the draft-night trade between their two franchises, but it looks like both teams are winners in that regard.

The New Orleans Pelicans envisioned pairing superstar Anthony Davis with Williamson, but Davis had his mind set on leaving the team. They traded him to the Los Angeles Lakers and picked up a promising young core that included Lonzo Ball and Brandon Ingram.

Ingram is a good scorer who can put up between 15 and 20 points per game if given the opportunity, and Ball is a very underrated player. Despite his father's antics, Ball always makes his teammates better and is considered one of the league's sharpest minds. We think that Ball can help Zion Williamson average at least 16 points per game as a rookie, and he should pull down seven or eight rebounds as a starter.

Our only concern is Zion Williamson's health. He had a minor knee injury towards the end of the season with Duke, and his physical style of play could lead to further injuries down the road.

Are the Pelicans a team to watch out for?
New Orleans is probably at least a year or two away from being a playoff contender in the Western Conference. We expect them to make a few more roster moves over the next season before they become a player in free agency. However, we think the Pelicans are on the right track with David Griffin at the helm.