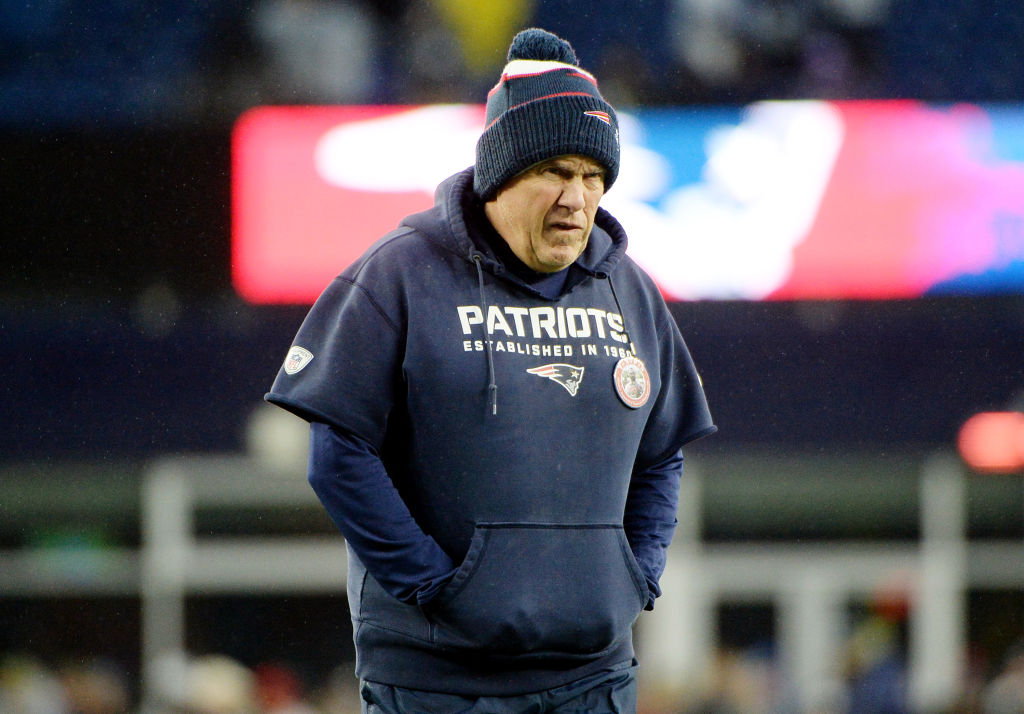 1 Major Way That Bill Belichick is Still Improving After 45 Years of Coaching
Patriots head coach Bill Belichick is a historic winner. He's not resting on his laurels, though; Belichick is still improving his coaching craft.
When it comes to NFL coaches, Bill Belichick has to be the top of any list. During his historic time on the sidelines, the Patriots coach has accomplished just about everything possible. He's won over 300 games and six Super Bowls; on a personal level, Belichick has also taken home three AP Coach of the Year awards.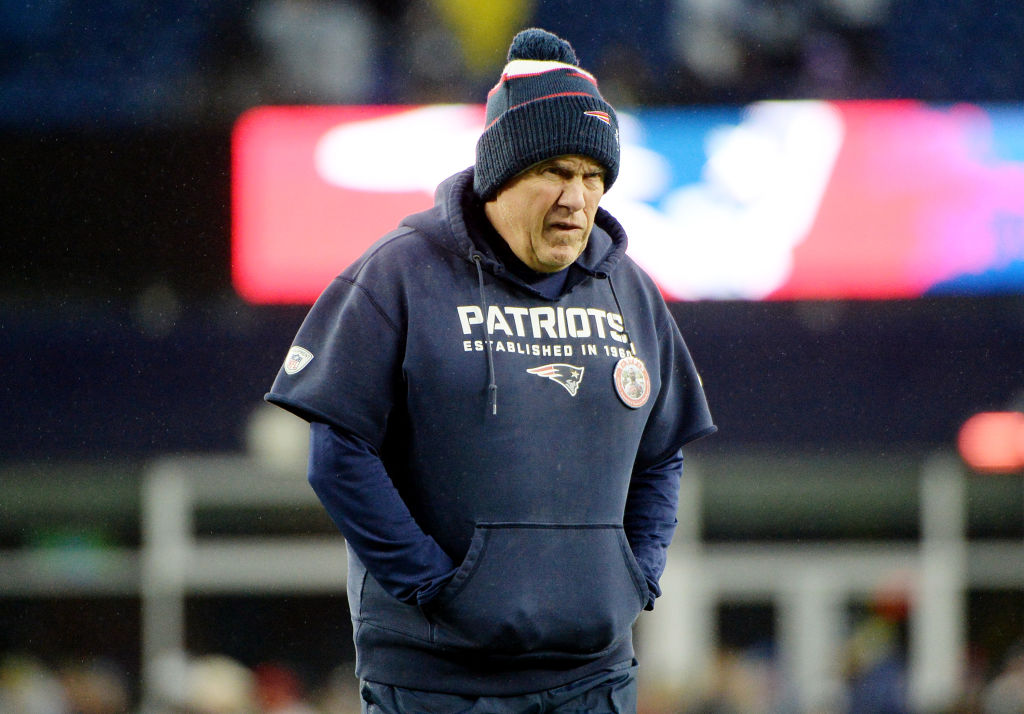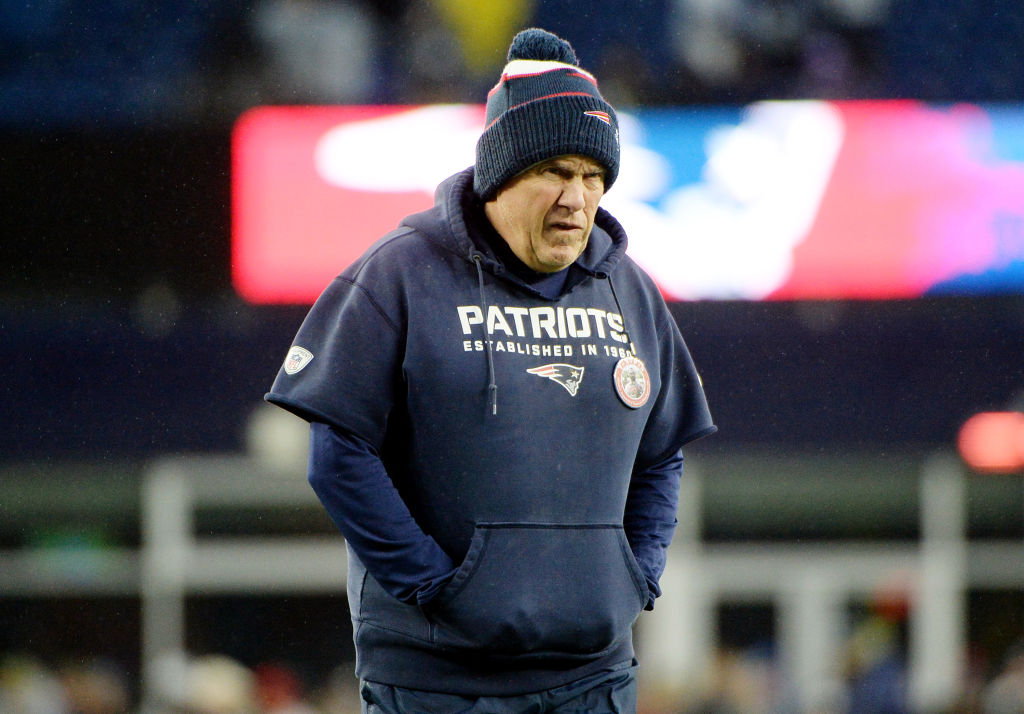 While it would be easy for the coach to rest on his laurels, champions never stop working. In fact, Bill Belichick has used one specific thing to improve himself this season.
Bill Belichick's historic coaching career
If a journey of a thousand miles starts with a single step, Bill Belichick took his first step after his playing career ended.
Wanting to follow in his father's footsteps as a football coach, Belichick got a job as a special assistant for the Baltimore Colts. He then moved on to the Detroit Lions and Denver Broncos before joining the New York Giants. That move would set history in motion.
Belichick joined the Giants staff as a special teams coach and defensive assistant but quickly started climbing up the organizational ladder. He took over as the linebackers coach in 1980 and, by 1985, ascended the defensive coordinator post. Working with Lawrence Taylor, Belichick lifted his first two Lombardi Trophies as his Giants defense knocked off the Denver Broncos in 1986 and upset the Buffalo Bills four years later.
That success helped Belichick secure his first head coaching job, which came with the Cleveland Browns in 1991. After leaving the midwest in 1995, he worked with the Patriots and Jets. In 2000, however, he returned to New England; the franchise never looked back.
How Bill Belichick is still improving
This year marks the 100th season of NFL football. The league has assembled a panel to select the NFL 100 All-Time Team; unsurprisingly, Bill Belichick is part of that group.
While his place on the panel is an honor itself, the process has also helped the Patriots head coach improve. "I learned a lot. I watched a lot of film of players in the '30s, '40s, '50s and the '60s—quite a bit of that over the summer and last spring," Belichick explained. "It was very enlightening in studying the great players in different eras and how the game was played."
"The interaction with some of the great people that are on the panel and their insights—people like Ron Wolf and John Madden—sparked me to go back and look more closely at some of the things they brought up and enlightened me on," the coach continued. "The whole process was great and, I think, in a way, definitely made me a better coach from the things that I've learned. It was a very great honor to be a part of it, very educational, informative, and I would say motivating to indulge those in the process."
What's next for Belichick and the Patriots?
While Bill Belichick isn't a young man anymore, don't expect him to ride off into the sunset anytime soon. The Patriots coach is an ideal situation in New England; he has almost complete control over football operations, gets along with owner Robert Kraft, and works with his sons. It's hard to imagine he'll be in any rush to retire. If nothing else, the coach will presumably want to take over the NFL's all-time wins record.
While fortunes might change a bit when Tom Brady eventually moves on, the NFL 100 process has helped Belichick prepare for anything. "It's reinforced some things and also opened my eyes to some other areas of coaching on certain fundamental things that I think are critical to the foundation of successful plays, successful teams, and successful football," he said. That constant improvement is the mark of a true champion.