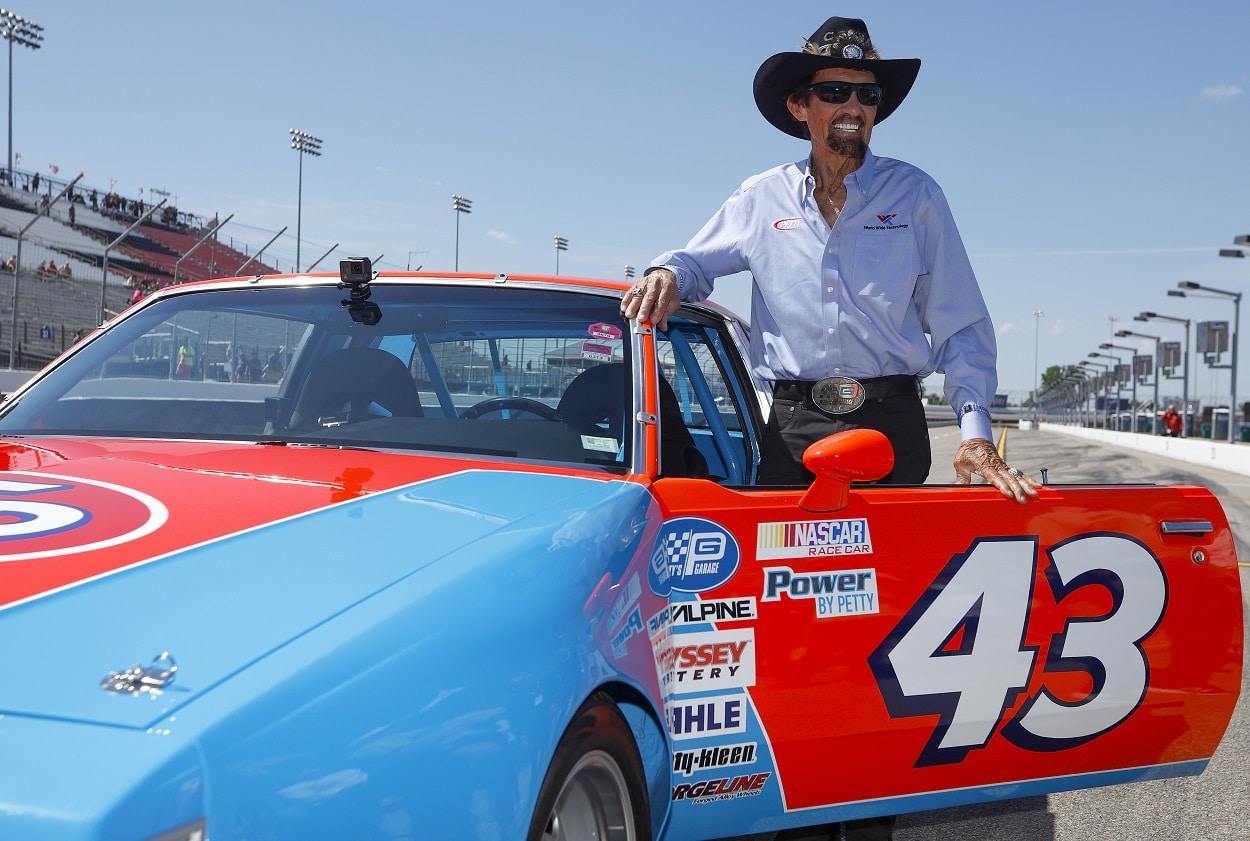 The 101 Greatest NASCAR Cup Series Drivers by Car Number: 40-49
Sportscasting names the greatest NASCAR Cup Series drivers to race car numbers 40-49.
Welcome to the fifth installment of Sportscasting's 10-part series, "The 101 Greatest NASCAR Cup Series Drivers by Car Number."
For those new to the series, what we're doing here is similar to what we did in the past with our "101 Greatest NFL Players by Uniform Number" series. Just substitute drivers for football players and car numbers for uniform numbers.
Simple enough, am I right?
If you haven't seen the first four installments or simply want a reminder on our choices for Nos. 00-39, head on over to the series hub page, where we're housing the entire collection of articles.
No. 40: Pete Hamilton
My guess is that many would go with Sterling Marlin here. After all, he tops most of the statistical categories in the No. 40 car with four wins, 27 top-fives, and 76 top-10s. But it also took him 274 races to accrue those totals.
Meanwhile, Pete Hamilton is second on the wins list in the No. 40 with three. But he took his three checkered flags in just 15 starts in the number. And one of those checkered flags was from the 1970 Daytona 500, so he's our choice here.
In his 15 starts in the No. 40, Hamilton recorded nine top-fives and 11 top-10s.
No. 41: Curtis Turner
While several high-profile names have driven the No. 41 to Victory Lane in the NASCAR Cup Series, including Richard Petty and Kurt Busch, our choice is the man who took it there the most, Curtis Turner.
The first-ever Cup Series Most Popular Driver Award winner in 1949, Turner took a dozen checkered flags in the No. 41 in just 72 starts. And the final win of his career was a pretty significant one as he drove the number to victory in the inaugural race on the 1.017-mile track at Rockingham in 1965.
No. 42: Lee Petty
Of the eight drivers to win at least one Cup Series race in the No. 42 car, three have arguably the most famous last name in NASCAR history: Petty.
Richard Petty notched a pair of wins in the number, and his son, Kyle, tripled that number. But neither come even close to the patriarch of the dynasty, Lee Petty, who recorded 53 victories in 414 starts in the No. 42.
Petty was a three-time Cup Series champ and rode the number to victory in the inaugural running of the Daytona 500 in 1959. His only other Cup Series win came in the No. 43 car. But Lee obviously isn't taking that slot.
No. 43: Richard Petty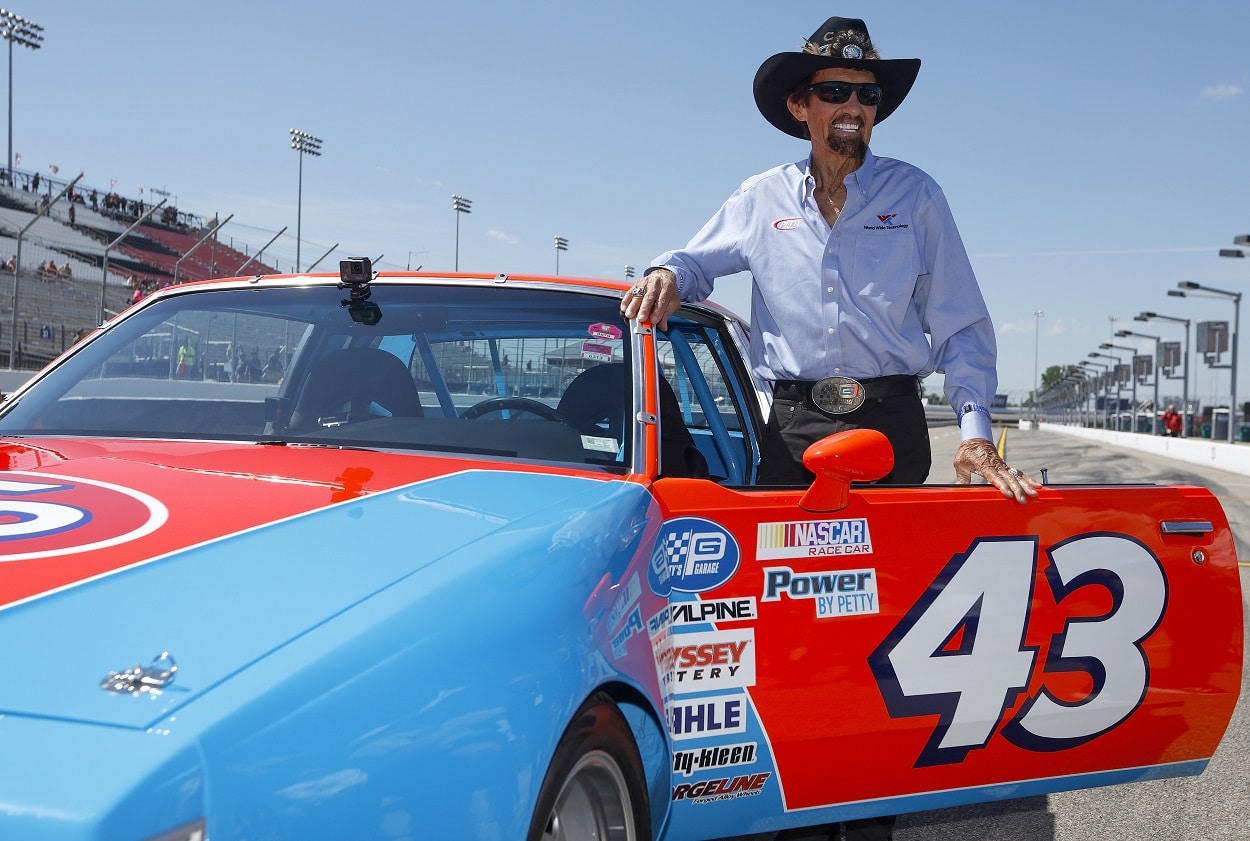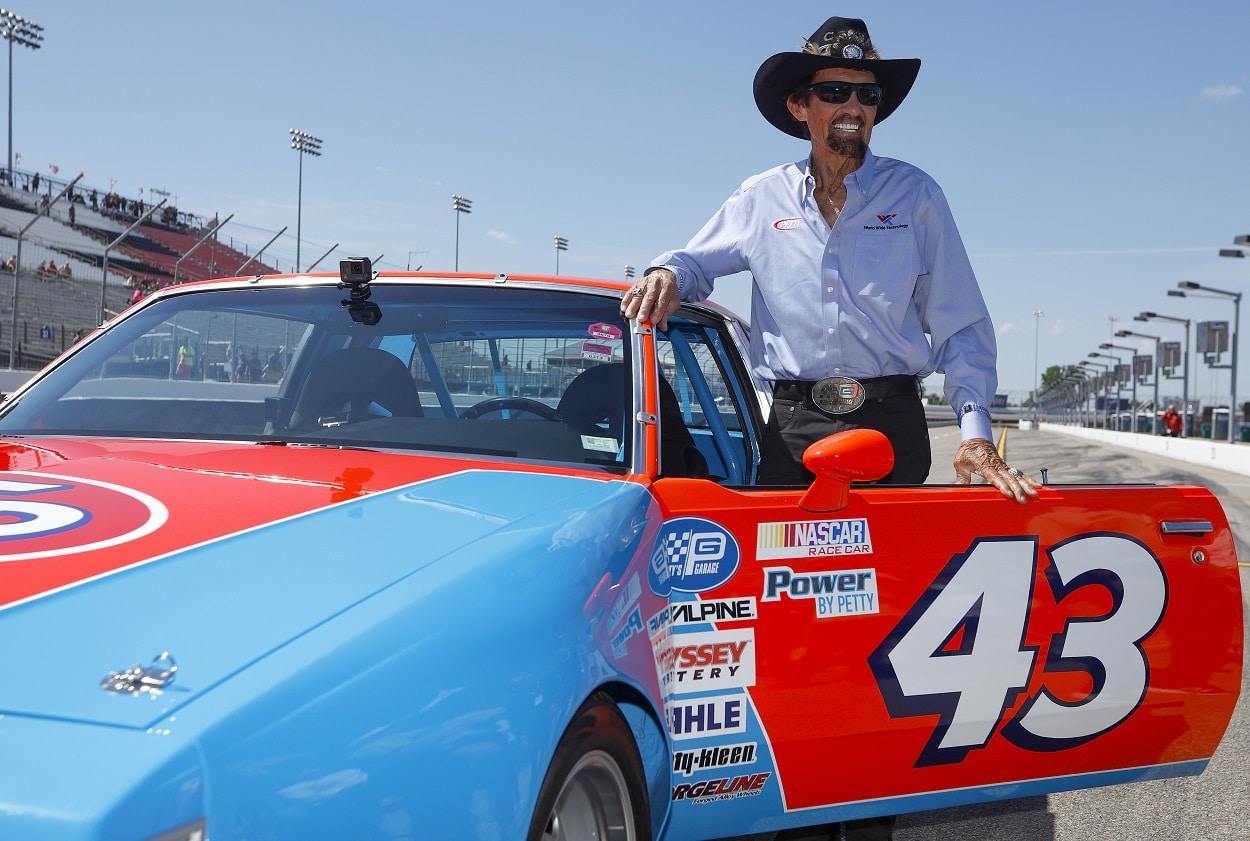 Perhaps the easiest call on any list involving any number in any sport, am I right?
Of Richard Petty's record 200 NASCAR Cup Series victories, 192 came in the iconic No. 43 car, including a record seven Daytona 500 victories. "The King" was also the first to win seven Cup Series titles, a record later matched by Dale Earnhardt Sr. and Jimmie Johnson.
What else needs to be said?
No. 44: Terry Labonte
As Terry Labonte made 368 starts and earned a dozen victories in the No. 5 car, it's often easy to forget that he spent his first eight full seasons in the Cup Series in the No. 44, winning the first of his two titles in 1984. He also drove it part-time for two seasons in the back half of his career.
In total, Labonte made 259 starts in the double four and earned six wins, 74 top-fives, and 138 top-10s. None of the other five drivers to take the No. 44 to Victory Lane did it more than twice.
No. 45: Eddie Pagan
Before Bubba Wallace and Kurt Busch took checkered flags in the No. 45 for 23XI Racing, the number had only been to Victory Lane six other times in NASCAR Cup Series history. And two drivers were responsible for those six wins.
Two came from LeeRoy Yarbrough, and the other four came from our choice for this slot, Eddie Pagan. The Texan ran just 62 races over nine years in the Cup Series, with 50 of those starts in the No. 45. In those 50 starts, Yarbrough recorded four wins, 27 top-fives, and 36 top-10s.
No. 46: Speedy Thompson
Over the course of his 14-year Cup Series career, Speedy Thompson started at least one race with 36 different numbers, recording 20 wins.
And of those 20 victories, eight came in the No. 46, the most of any number. Thompson made 72 starts using the number and earned 38 top-fives and 50 top-10s, also adding 11 poles. He's one of just three drivers to win with the No. 46, the other two being Jack Smith (2) and Bob Welborn (1).
No. 47: Jack Smith
One of the early standout stars in NASCAR and a participant in the first-ever Cup Series race in 1949, Jack Smith is the easy call at No. 47 as he's the only one of the eight drivers to win with the number to do it more than once.
And it was certainly much more than once as Smith, who won the Most Popular Driver award in 1959, won 18 times in the No. 47 in 194 starts with 79 top-fives and 112 top-10s.
No. 48: Jimmie Johnson
Yet another easy call as seven-time Cup Series champion Jimmie Johnson is the clear choice at No. 48.
Johnson made all 686 of his Cup Series starts in the number for Hendrick Motorsports from 2001 to 2020 and recorded 83 victories, tied with Cale Yarborough for the sixth-most in history. The only time he didn't drive the No. 48 was during the non-points 2011 NASCAR All-Star Race, where he ran the No. 5 as part of a sponsorship agreement.
Johnson, a two-time Daytona 500 winner, recorded 232 top-fives and 374 top-10s in the No. 48.
No. 49: Bob Welborn
One of only three drivers to take the No. 49 to Victory Lane, Bob Welborn is our selection at No. 49.
The North Carolina native earned five wins in the number in the late 1950s, including a qualifying race ahead of the inaugural Daytona 500 in 1959, during which he recorded the fastest 100-mile run in history at the time, averaging 143.198 miles per hour.
Welborn also won the pole for that first Daytona 500 but finished just 75 of 200 laps with engine trouble, ultimately finishing 41st.
Stats courtesy of Racing Reference
Like Sportscasting on Facebook. Follow us on Twitter @sportscasting19 and subscribe to our YouTube channel.