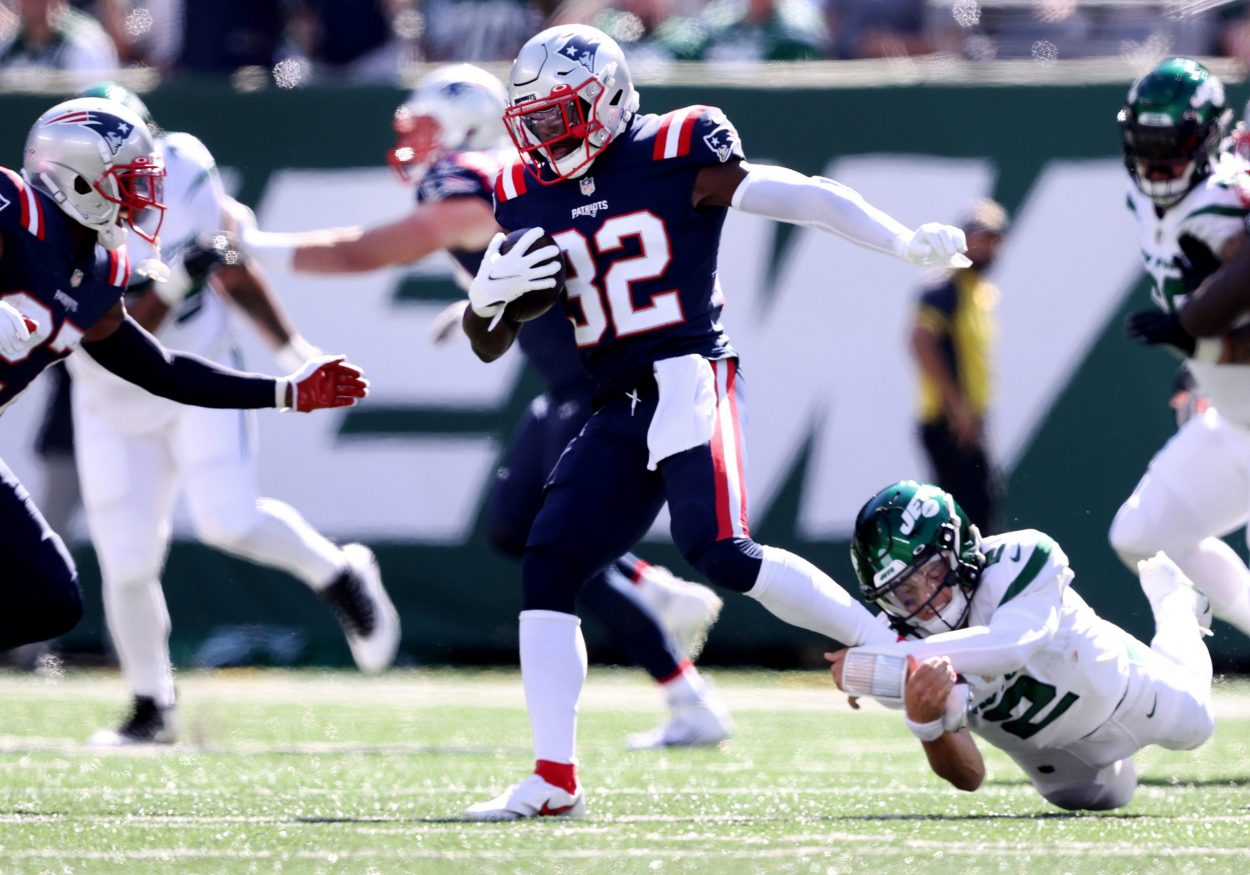 2022 NFL Free Agency: 3 Best Destinations for Devin McCourty
Devin McCourty is about to become a free agent after 13 seasons with the New England Patriots.
There is no doubt that at some point after Devin McCourty has retired from football, he will be enshrined in the New England Patriots Hall of Fame. Few players have had the impact that McCourty has had over the past 13 seasons in Foxboro, both on and off the field.
But now, as an unrestricted free agent about to turn 35 entering the 2022 season, the Patriots are almost certain to make the logical, yet emotionally wrenching decision to let McCourty sign with another team.
Indications are that McCourty would like to play at least one more season, rather than retire now as a Patriot for life. Certainly, McCourty has demonstrated top-level durability, having not missed a game since 2015 and just five games overall in his career.
Here are three teams that might show the most interest in McCourty when the 2022 NFL Free Agency period begins in mid-March:
3. Houston Texans
McCourty will likely want to go to a team that values the defensive side of the ball, and the decision to hire Lovie Smith as their head coach, at least for the 2022 season, might be an incentive for McCourty. It probably also doesn't hurt that the Texans' general manager, Nick Caserio, was the director of player personnel in New England when McCourty was drafted in 2010 and were in the organization for a decade before Caserio took the job in Houston.
Caserio has not hesitated to bring in former Patriots players to Houston since his arrival in 2021 and McCourty would be an ideal veteran leader for a rebuilding team.
2. Los Angeles Rams
Over the course of his 13-year career with the Patriots, McCourty has played in five Super Bowls and earned three rings. As much as a chance to help turn a team like Houston into a winner might be appealing, what better way to transition to a new team than to join the defending Super Bowl champions?
We just saw the Los Angeles Rams turn to the retired Eric Weddle for emergency service in the secondary during their playoff run. And after a major pectoral injury in the Super Bowl, Weddle is going back to retirement for good.
That puts safety on Sean McVay's shopping list in free agency, which is about the only way the Rams will be able to improve their roster thanks to all the top draft picks they've traded away to get players like Matthew Stafford into the fold.
The Rams are also handcuffed by salary cap restrictions, but that's the same boat the Patriots are in. And right now, obviously, the Rams are closer to a Super Bowl title, if that motivates McCourty more than a big pay day.
1. Tennessee Titans
But maybe there's a team with championship aspirations that has some cap flexibility. And maybe it's a team that has Patriots connections to entice McCourty.
The Tennessee Titans are a team that can check all those boxes. The Titans were the No. 1 seed in the AFC Playoffs last month, and though they fell in the Divisional Round to the upstart Cincinnati Bengals, there's no reason to think a return to the top of the AFC Standings is out of the realm of possibility.
What could be of most interest to McCourty is the fact that his twin brother, Jason, was drafted by Tennessee and he played for the Titans for several years before joining Devin in New England in 2018.
Couple that with former Patriots defensive legend Mike Vrabel being the head coach and running a defense that plays similarly to the one McCourty has been in with New England, and this could be the ideal landing spot for the safety.
Pulling it all together is the Titans' need for a safety to complement its two elite defensive backs, cornerback Kristian Fulton and safety Kevin Byard. Putting the veteran McCourty in that defensive backfield could be the final piece of a championship puzzle.
Stats courtesy of Pro Football Reference