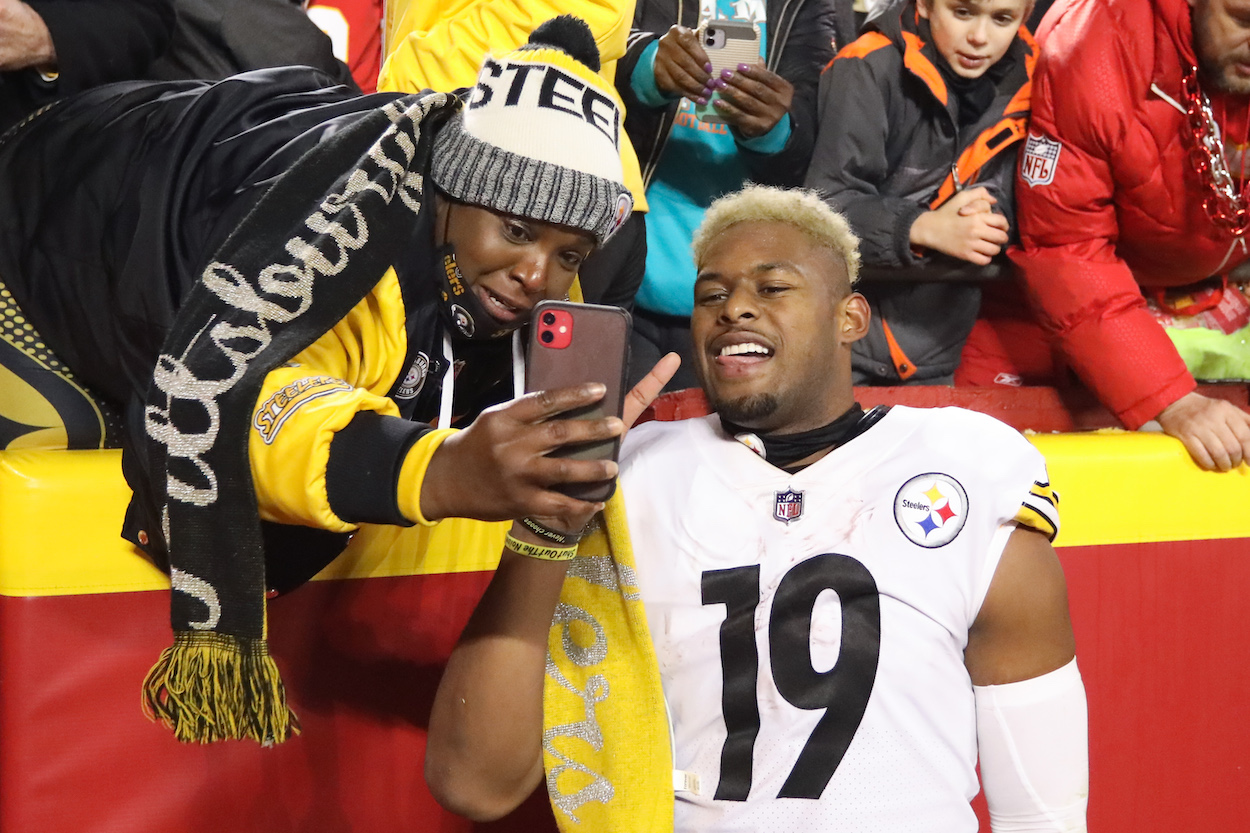 2022 NFL Free Agency: 5 Best Destinations for Juju Smith-Schuster
Free agent WR Juju Smith-Schuster could stay with the Pittsburgh Steelers, but if not, here are the five best destinations for the talented wideout.
Pittsburgh Steelers wide receiver Juju Smith-Schuster may seem like a player who's been in our football lives forever, but 2021 was actually just his fifth season. As such, his rookie contract (plus fifth-year extension) is now over, and the former USC Trojan is now a free agent.
Will Smith-Schuster stay in the Steel City and help with the post-Ben Roethlisberger Era? Will he look for a big paycheck somewhere else? Is a short-term deal with a winning team the best option after an injury-plagued 2021?
We'll look at all these options while evaluating the four best destinations for Juju Smith-Schuster in the 2022 NFL free-agency window.
Will Juju Smith-Schuster return to the Pittsburgh Steelers?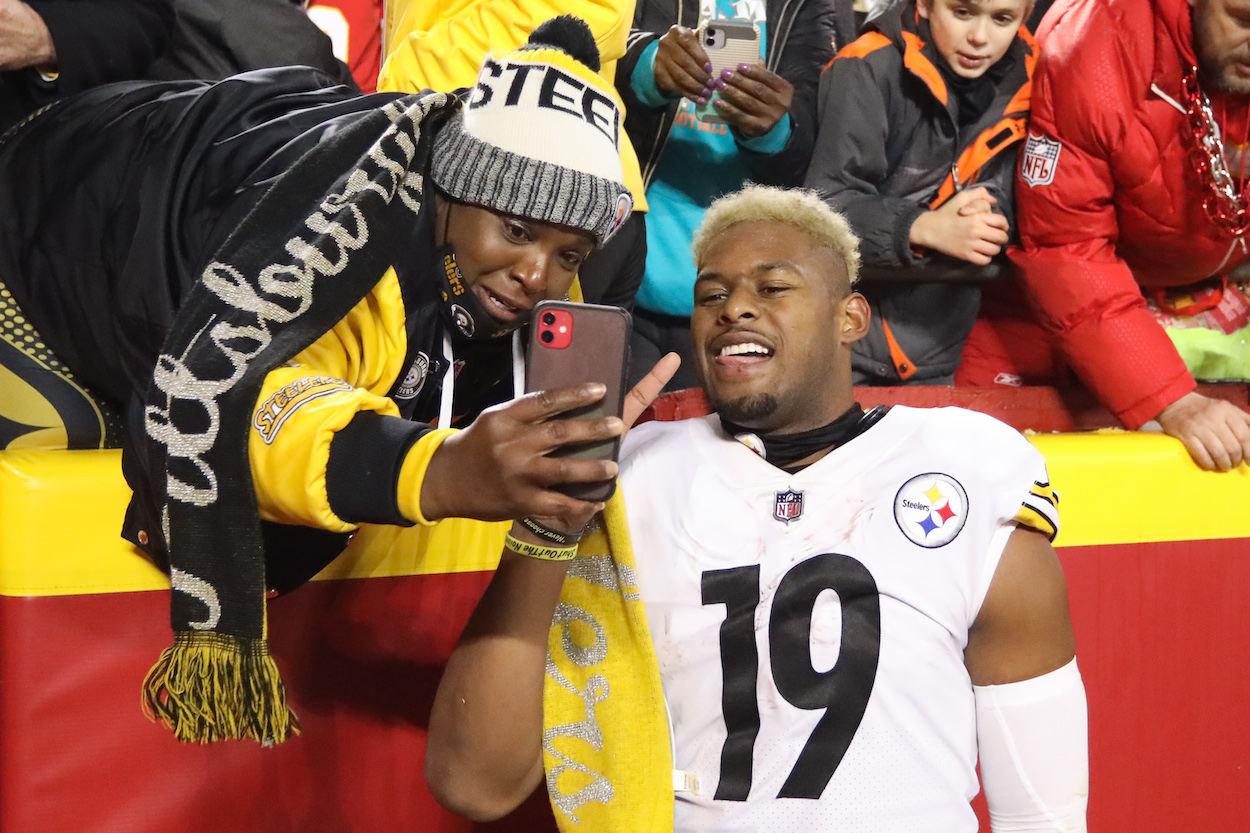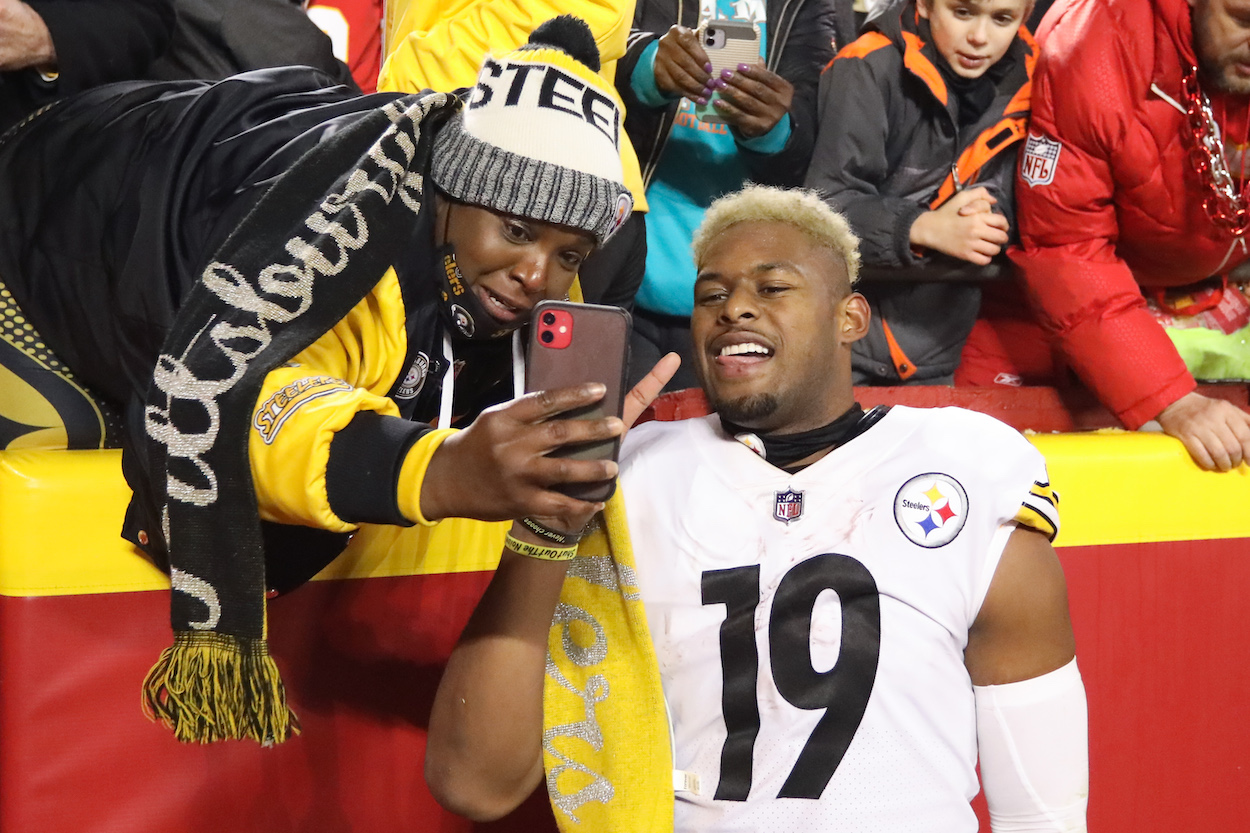 After playing in 58 out of a possible 64 games in his first four seasons with the Pittsburgh Steelers, Juju Smith-Schuster only played five regular-season games in 2021. He missed the last 12 games of the season with a shoulder injury but returned for the Steelers' Wild Card game, where he recorded five catches for 26 yards.
The franchise that drafted him No. 62 overall in 2017 will look very different in 2022. It will be the first season the club won't have Ben Roethlisberger in the roster since 2004.
Bringing Smith-Schuster back for 2022 and beyond is doable from a salary cap standpoint. This offseason, the team is in the middle of the pack with $29.5 million in cap room.
There are several issues standing in the way of No. 19's return, though. One is that the organization doesn't know who the QB will be. This means the team doesn't yet know whether it is a push for the playoffs year or a rebuilding year.
Also, after missing time this season, Smith-Schuster fell to third on the WR priority chart, behind younger and cheaper pass-catching options Diontae Johnson and Chase Claypool. Combine that with the fact that Juju sometimes is a distraction to the team, and his chances of wearing the Black and Yellow seem relatively slim.
So, if not the Steelers, who will Smith-Schuster play for next season?  
5. Dallas Cowboys 
The Dallas Cowboys will likely need a third receiver if they let injured Michael Gallup go this free-agency period. And Juju Smith-Schuster has already hinted at how much he'd enjoy playing with Dak Prescott.
The problems are the Cowboys likely wouldn't/couldn't offer a big-money deal, and with CeeDee Lamb and Amari Cooper, there are only so many balls to go around. This would be a good one- or two-year fit, at best, but that's about it.
4. Philadelphia Eagles
The Philadelphia Eagles seem to have hit pay dirt with 2021 No. 10 overall pick DeVonta Smith. Now they need a legit No. 2 option for Jalen Hurts or Gardner Minshew (or Russell Wilson?) in 2022.
The Eagles could give Smith-Schuster a pretty good deal with their decent amount of cap space ($20.8M). The issue here is that the free-agent wideout already knows what it's like to play with a mediocre QB from his time with late-career Ben Roethlisberger. Does he really want to hitch his wagon long-term to Hurts?
3. Jacksonville Jaguars
If Juju Smith-Schuster wants the bag and the ball, then the Jacksonville Jaguars would be a great option. The franchise has the third-most cap room ($56M) heading into the offseason. The priority for the team now is to find reliable weapons for 2021 top draft pick Trevor Lawrence.
Smith-Schuster can be that weapon and could team up with Lawrence and new head coach Doug Pederson to create an exceptional offense. There's of guarantee of that, though, and that trio could go through a lot of losses before the winning comes.
2. Buffalo Bills 
The Buffalo Bills have Stefon Diggs and Gabriel Davis entrenched as their top two WRs. However, the team will be in the market for a top slot receiver this offseason to complement their current duo and help the Bills finally get over the hump and win a Super Bowl.
Like Juju Smith-Schuster to the Dallas Cowboys, a Juju/Bills marriage wouldn't be forever (or for the most cash. That said, if the wideout wants to rehab his body, his image, and possibly win a Lombardi Trophy in the process, Buffalo is the best destination.  
1. Baltimore Ravens
What do you do if your first love tells you they want to break up? For some, the answer is get with their worst enemy ASAP out of spite. If that's the kind of mentality Juju Smith-Schuster has, what better plan than joining the small handful of players who've gone from the Steelers to the Baltimore Ravens?
There are practical reasons for the move as well. Lamar Jackson is likely heading into a make-or-break contract year and desperately needs a reliable WR. TE Mark Andrews was by far the QB's most reliable pass-catcher this year with 107 catches. Marquise "Hollywood" Brown put up numbers but had the dropsies in big spots this year, and rookie Rashod Bateman started the year injured and never fully got on track.
Smith-Schuster in black and purple would give Jackson the best wideout he's ever had and give the pass-catcher (at least) two chances a year to stick it to his former club. What's better than that?
All stats courtesy of Pro Football Reference and contract figures courtesy of Spotrac