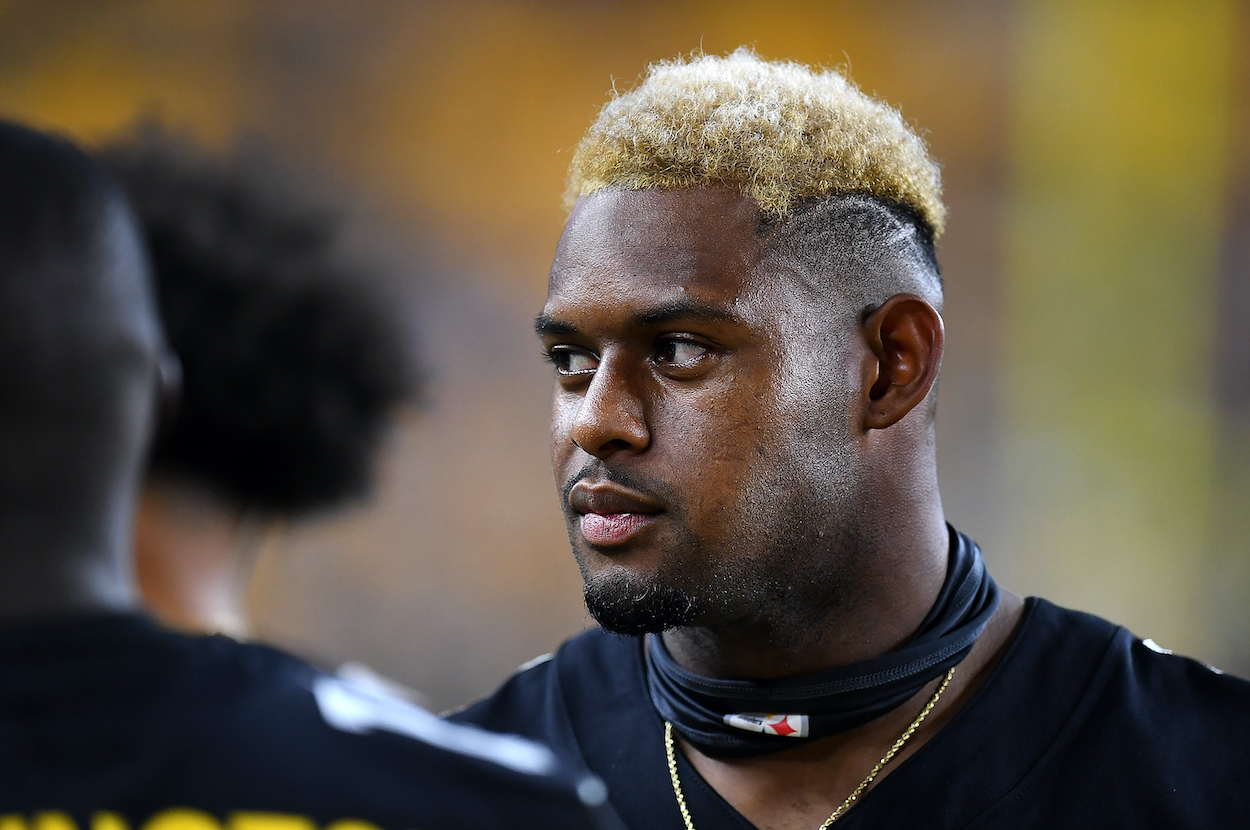 Steelers WR JuJu Smith-Schuster Proves He Still Hasn't Grown Up by Idiotically Attempting the Dangerous Milk Crate Challenge
JuJu Smith-Schuster just proved he still has a lot of growing up to do.
JuJu Smith-Schuster isn't your typical NFL player.
When the Pittsburgh Steelers wide receiver isn't breaking ankles and catching touchdown passes, he can be found busting TikTok dance moves in front of a camera, taking out an entire lobby in Call of Duty, or trying his hand at the newest viral trend. Smith-Schuster has attracted plenty of criticism in recent years for his off-the-field antics, and his latest attempt at completing the dangerous viral challenge sweeping the internet proves he still has a lot of growing up to do.
JuJu Smith-Schuster's antics have placed a target on his back
The younger generation of football fans has gravitated toward trending apps such as TikTok to get their NFL content. At just 24 years of age, Smith-Schuster is part of that group, and he loves to keep his followers engaged with original videos every week.
Last season, he made it a habit to film a TikTok dance before every game and post it online for his fans to see. This became somewhat of a problem later in the year when Smith-Schuster's video of him dancing on the Buffalo Bills logo at midfield went viral. Bills safety Jordan Poyer came out after the game and said, "That turns you up a little bit, gets you a second itch to play with some extra fire."
And that's exactly what Buffalo did before cruising to a 26-15 victory.
Despite placing a massive target on his and his team's back, Smith-Schuster did the same thing the following week on the Cincinnati Bengals logo. The Steelers went on to lose that game as well.
But the flamboyant WR isn't going to change his personality because of a few losses.
"I'm not going to stop being myself," Smith-Schuster said last season. "I'm going to be the JuJu I came into me. Authentic. TikTok is a new platform that I've used to touch my fans and grow. This is something that I've been doing since I started the season, midseason. I even did it on the Cowboys logo, so it's not just (the Bills) logo, but the Steelers logo. And I plan to just keep doing it. I'm just having fun, doing myself."
Smith-Schuster idiodically attempts the dangerous milk crate challenge
If you've been living under a rock or simply don't care for social media (who could blame you?), the newest viral sensation sweeping the internet is called the milk crate challenge.
Basically, people set up milk crates stacked on top of each other to form a set of stairs. Make your way all the way to the top and back down the other side, and you win the challenge. Simple enough, right?
Wrong.
The highest stacks of milk crates are incredibly unstable, and when someone falls off the top level, they never land softly. Just check out some of the carnage for yourself:
So many injuries have been reported from people attempting the challenge that TikTok actually banned the trend completely over the weekend. So, two weeks before the Steelers begin their 2021 season, it was evidently the perfect time for Smith-Schuster to try his hand at the challenge.
Thankfully for him and the Steelers, Smith-Schuster made it across without any issues. But just imagine if he took a tumble off the top level and suffered an injury in the process. You got lucky this time, JuJu.
It's past time for JuJu to grow up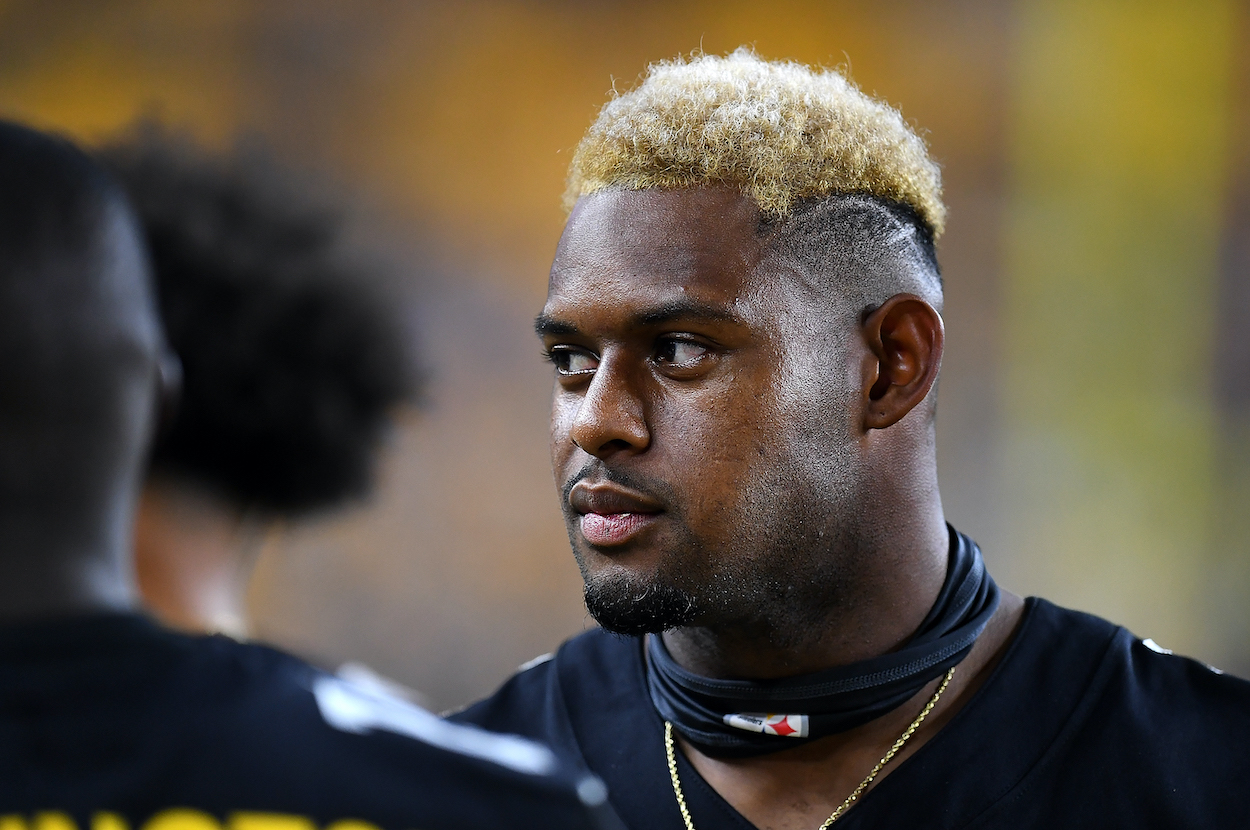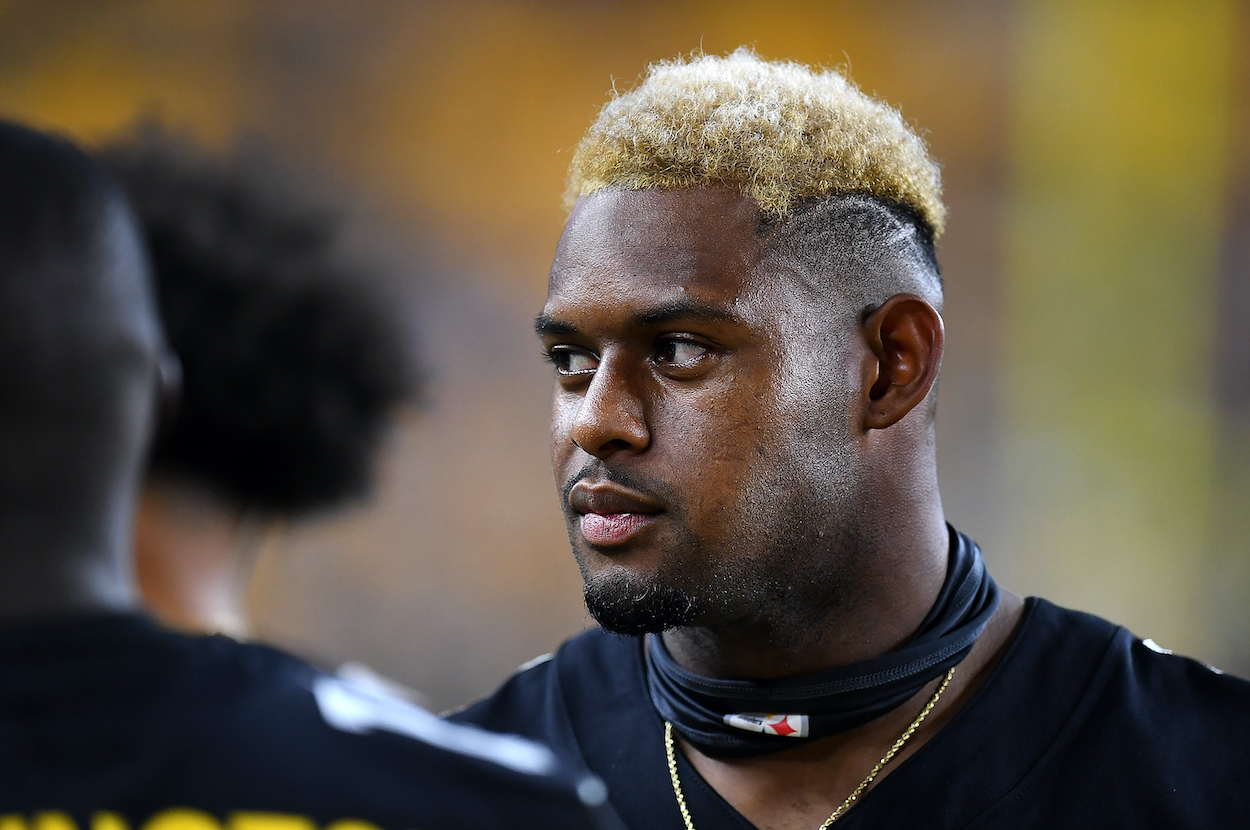 Dancing on an opponent's logo in front of a camera is one thing, but risking your health and your future with the Steelers to try a dangerous viral challenge is a step too far for the talented wide receiver.
Smith-Schuster recently signed a one-year, $8 million deal to remain with the Steelers in 2021. What if he broke his arm attempting the milk crate challenge and missed the entire season? Who in their right mind would sign him to another contract after something like that?
Playing in the NFL isn't just a hobby Smith-Schuster can flex to his millions of followers. It's a job — a high-stakes, extremely high-paying job at that.
It's OK to have fun on the field and celebrate in front of the camera when you make a big play. That's what football is about. But when you start risking your career for some clicks, that's when you know it's gone too far.