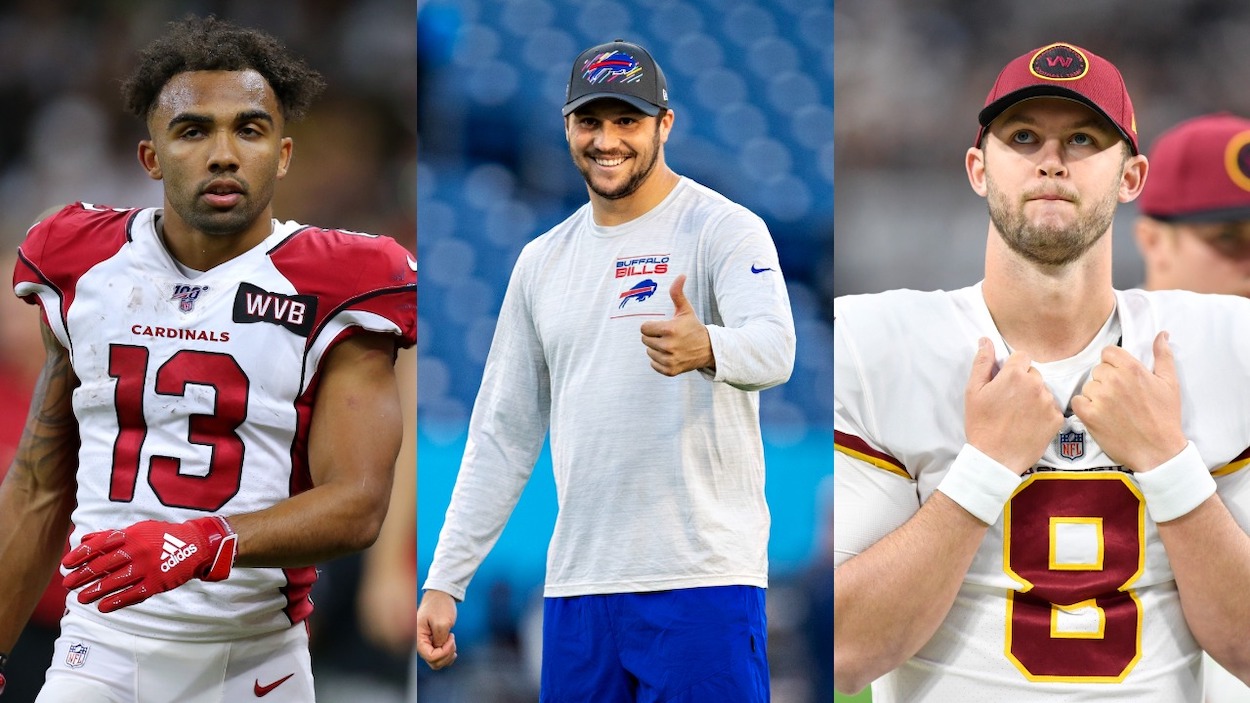 Buffalo Bills: Was Josh Allen Partying in Mexico With His New Free Agent WR and Backup QB?
Two NFL free agents — who just happen to fit the Buffalo Bills needs — showed up in a social media post on vacation with Josh Allen.
As NFL free agency heats up, fans and media will look for any small sign that player X is going to sign with team Y. These signs could be a cryptic social media message, workout clothes of a particular color scheme, or, like in the case of Buffalo Bills quarterback Josh Allen, going on a tropical vacation with two potential free-agent targets.
Allen recently appeared in an Instagram photo on vacation. Also in the picture were two free-agent NFL players. Two free-agent players who just happen to play to positions of need for the Bills this offseason. Does it mean they're headed to Buffalo?
Wide receiver and backup quarterback are likely positions of need for the Buffalo Bills this offseason
The Buffalo Bills were 13 seconds away from back-to-back appearances in the AFC Championship Game. However, Patrick Mahomes and the Kansas City Chiefs put an end to Josh Allen and the Bills' Super Bowl dreams with an unfathomable comeback.
Despite the loss, the Bills head into the 2022 offseason with one of the strongest teams and a betting favorite to make the Super Bowl next season.
The team does have a few needs, though, that it needs to address in free agency and via the draft.
One of the team's biggest holes will likely be at the wide receiver position. Allen has All-Pro Stefon Diggs on one side and burgeoning star Gabriel Davis (8 catches, 201 yards, four touchdowns in the loss to KC) on the other. However, that third spot is up in the air.
The other Bills WRs last season were Emmanuel Sanders, Cole Beasley, and Isaiah McKenzie. Sanders and McKenzie are now free agents. Beasley is a likely cap casualty as cutting him will save around $6 million.
The Bills should bring McKenzie back as WR4 and a kick returner. But the franchise could be in the market for an upgrade over the inconsistent (and distracting) Beasley and soon-to-be 35-year-old Sanders.  
Another place the Bills need to find a replacement is backing up Allen. Mitchell Trubisky, the 2017 No. 2 overall pick, handled the job in 2021. Trubisky was on a one-year deal, though. After rehabbing his image (and his former coach Matt Nagy hurting his), a team is going to give the still-young QB a chance to compete for a starting job.
That puts the Bills in the backup QB market in 2022 as well.
Josh Allen pictured with free agents on vacation
It's quite common for the NFL's best to head for warmer climates once the season ends. Mexico is a popular destination for these players, and sometimes, when players and coaches end up at the same hotel down there, deals get done.
That was famously the case last season when Sean McVay and Matthew Stafford hooked up in Cabo, thwarting Kyle Shanahan, who stayed at a different hotel.
This offseason, other deals might be coming together South of the border as an interesting picture appeared on social media from Punta de Mita, Mexico, a beautiful peninsula resort town about an hour Northwest of Puerto Vallarta.
In the picture, Buffalo Bills QB Josh Allen posed with the Carolina Panthers signal-caller Sam Darnold, Washington Commanders backup passer Kyle Allen, and Arizona Cardinals WR Christian Kirk.
Darnold likely isn't going anywhere this offseason, despite the Panthers looking for a new QB, as his $18.8M fifth-year option is fully guaranteed.
However, Kirk is an unrestricted free agent in 2022, and Kyle Allen is a restricted FA.
That makes the picture much more interesting and means it's time to wildly speculate about what it all means!
What does the vacation picture mean for Josh Allen and the Buffalo Bills?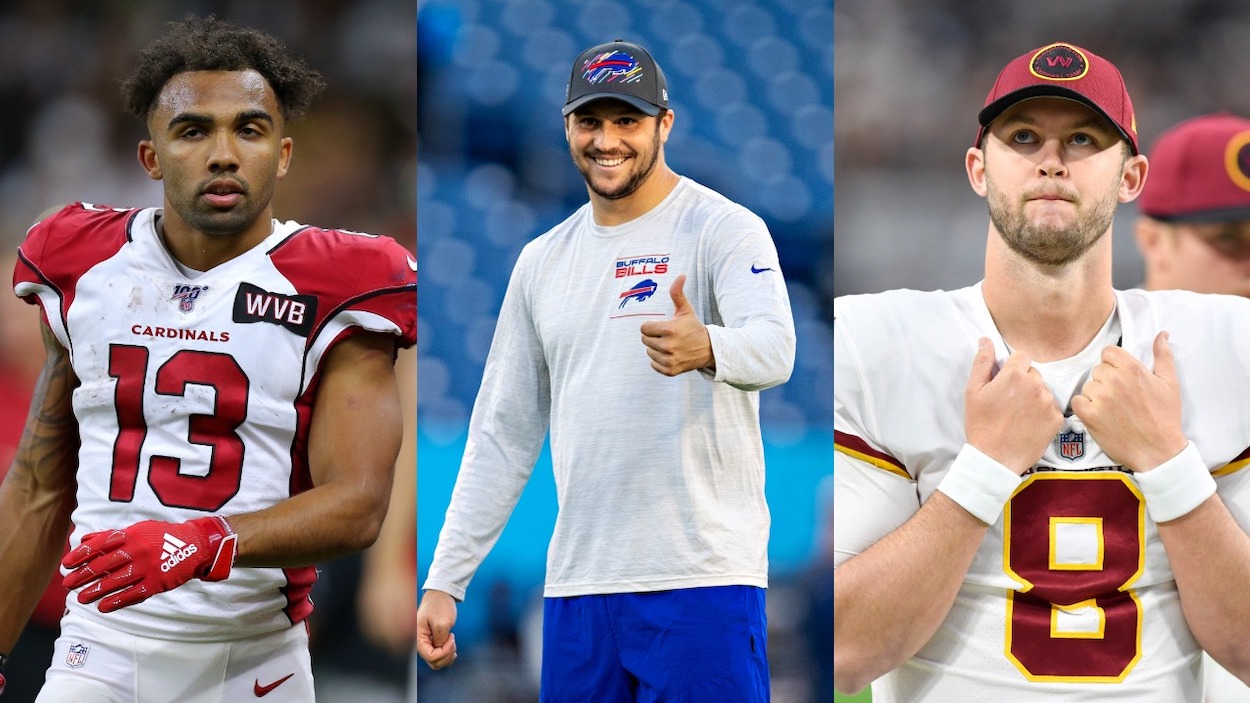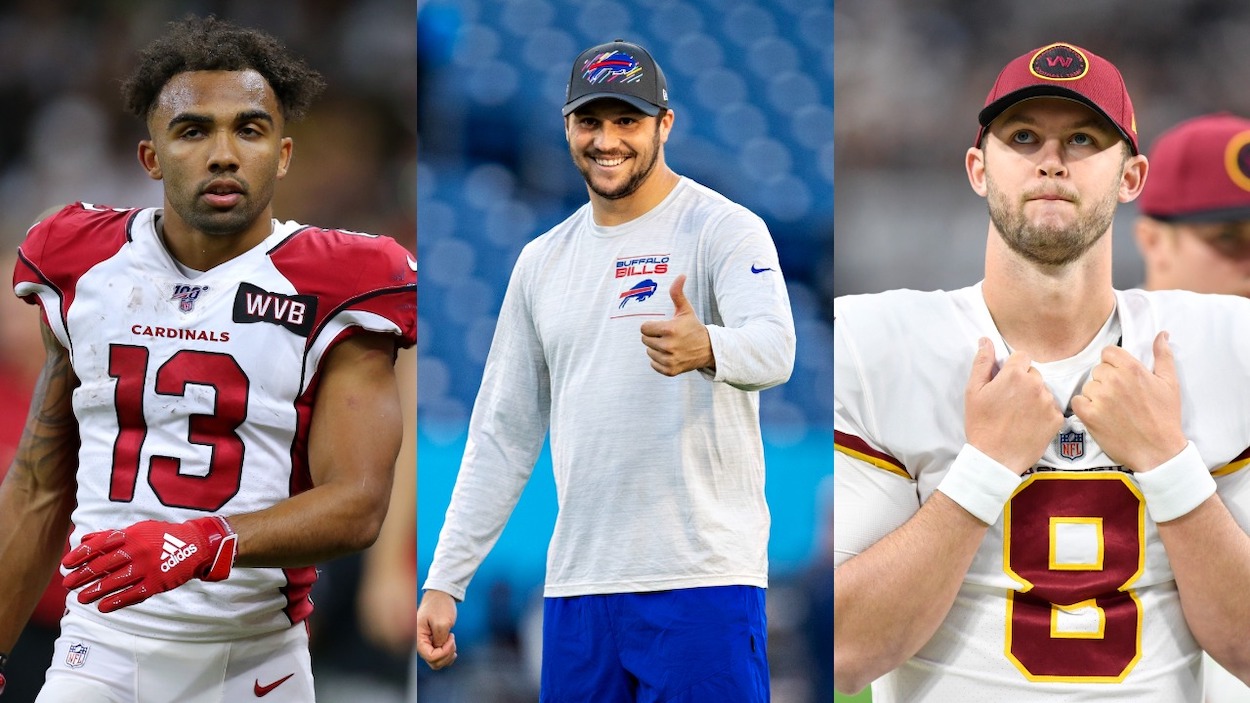 Let's start with the possibility the photo means nothing. There are only so many luxury resorts for millionaires in Mexico. So it shouldn't be surprising NFL types would coincidentally frequent the same spot.
Also, there's a solid chance that these four are just good friends. They all were part of the 2018 draft class (although Kyle Allen went undrafted) and are roughly the same age. And although Josh Allen went to Wyoming and Darnold attended USC, Christian Kirk and Kyle Allen played at Texas A&M together for a year before the latter transferred to Houston.
If it's not a pure coincidence or just a trip among friends, the whole thing gets more interesting.
Kirk would be an excellent fit for the Bills. He can play in the slot with Diggs and Davis on the outside. Also, his ability to take the top off a defense with his speed is something the team needs, and Josh Allen could take advantage of this skill with his rocket arm.
Kyle Allen's fit is a little more questionable. Stylistically, he's similar enough to Josh that he could run the Bills offense if the QB1 goes down. However, the Bills are a team with Super Bowl aspirations, and, if the worst happens and Josh misses a few games, the team needs a QB who can step in a win some games. Kyle hasn't exactly proved he can do that in the NFL yet. In his 17 pro starts, he's 7-10, albeit with some bad Carolina Panthers and Washington Commanders teams.
The Bills need a more proven backup this season, like former Bills QBs Tyrod Taylor or Ryan Fitzpatrick.
Neither of those guys was in Punta de Mita with Josh Allen, though.
All stats courtesy of Pro Football Reference and contract figures courtesy of Spotrac