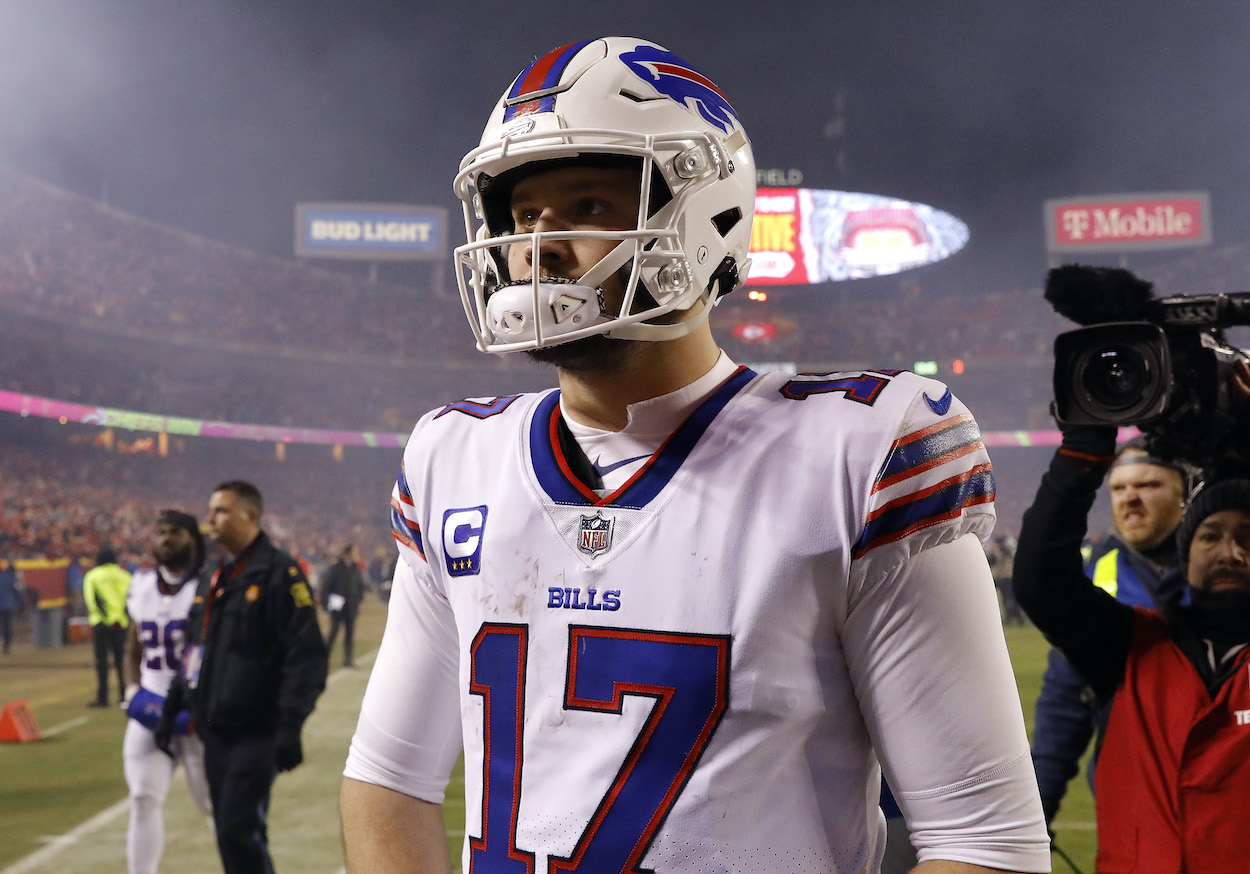 What the Buffalo Bills' Plan of Attack Must Be for the 2022 NFL Offseason
The Buffalo Bills had a good but stunningly inconsistent 2021 season. Here is the Bills' plan of attack to improve this offseason.
The Buffalo Bills were the most inconsistent team in the NFL this season. 
The Bills' highs were as high as any team in the league. During a four-game win streak early in the season, Buffalo outscored its opponents 156-41. The franchise also won back-to-back AFC East titles with four-consecutive wins to close out the season. 
However, the Bills' lows were as low or even lower than pretty much any team in the league. The Indianapolis Colts beat down the Bills 41-15 in Week 11, and the New England Patriots "embarrassed" the team in a 14-10 Week 13 victory where rookie quarterback Mac Jones threw just three passes. 
And, believe it or not, neither of these L's were the Bills' worst defeat of 2021. The Jacksonville Jaguars took out Josh Allen and company in 9-6 Week 9 stink-fest. 
Now, with another absolultley heartbreaking loss to Kansas City Chiefs in the playoffs, it's back to the drawing board for head coach Sean McDermott, general manager Brandon Beane, and the rest of the Bills brain trust. 
Here's the plan of attack for the Buffalo Bills during the 2022 NFL offseason.
Biggest offseason questions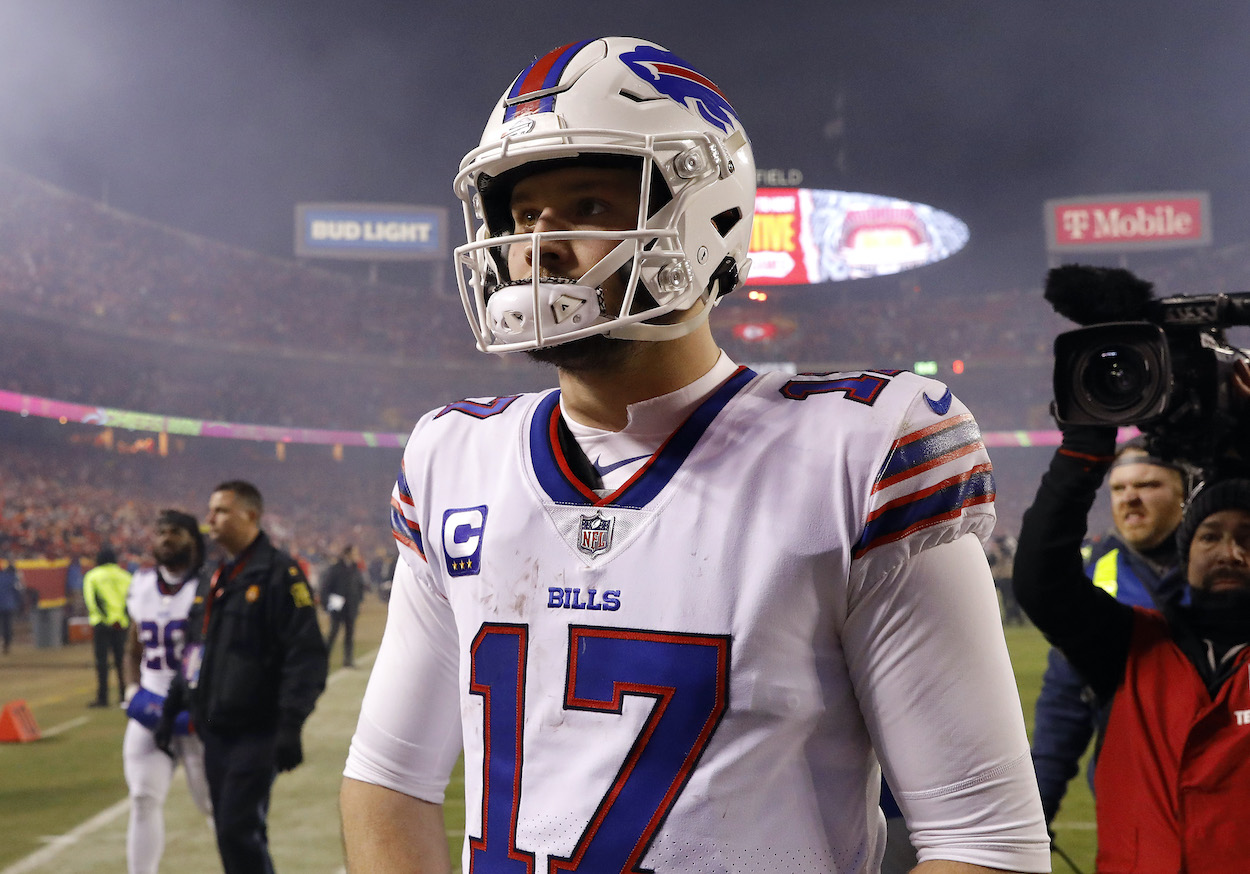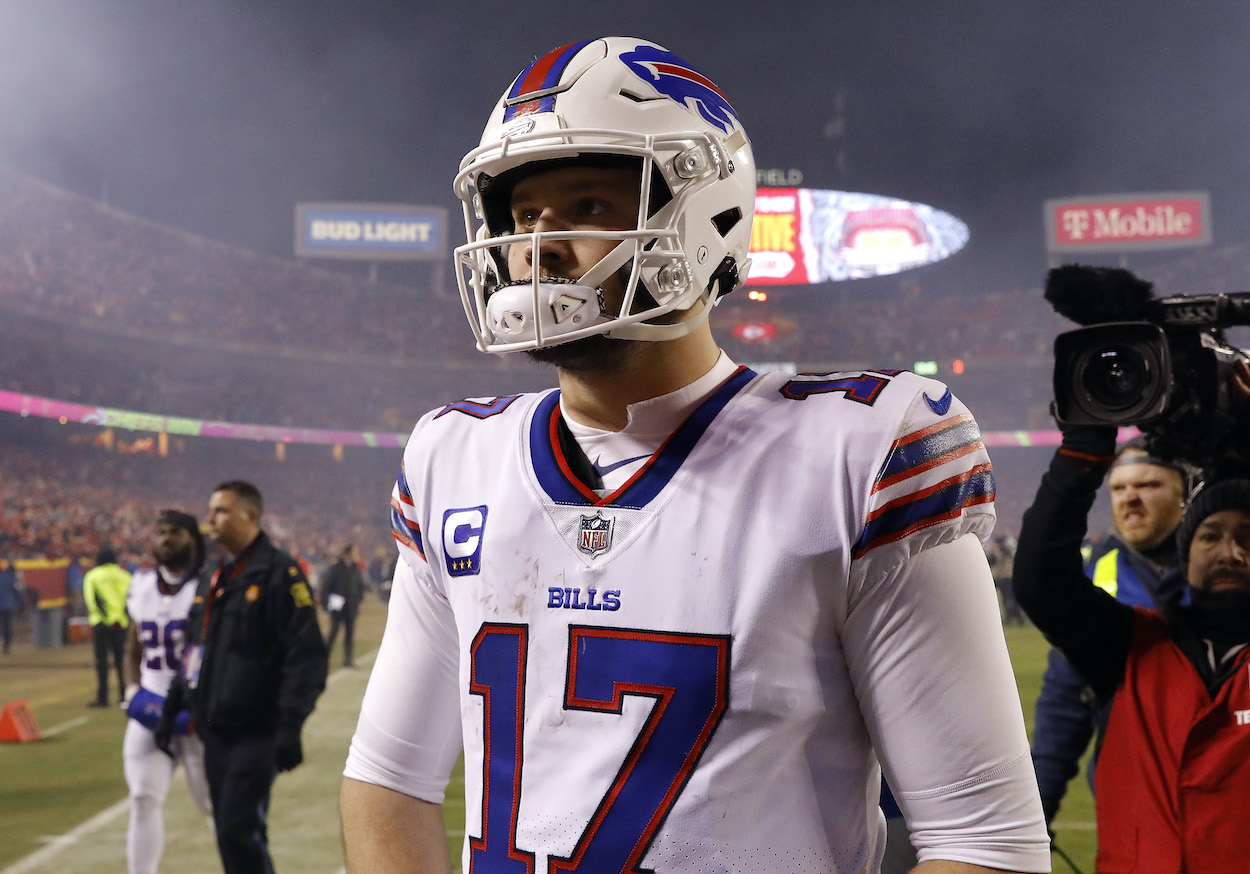 The biggest offseason question for the Buffalo Bills is: How do they get more consistency. 
The answer is by running the ball and stopping the run better in 2022, two things they didn't do a great job of in 2021.
The Bills rushing attack actually finished No. 6 overall in total yards in 2021. However, take away quarterback Josh Allen's 763 yards, and the team drops to No. 31. Is this running problem a running back issue or an offensive line one?
The answer is probably a little bit of both, and the Bills can upgrade in both areas this offseason. 
The lack of a traditional rushing attack can also fall on offensive coordinator Brian Daboll. And the Bills might have to replace him too this offseason. He's a top head coaching candidate and has already interviewed with the Chicago Bears, Miami Dolphins, and New York Giants. The logical candidate to replace Daboll would be current quarterbacks coach/passing game coordinator Ken Dorsey. 
On the defensive side of the ball, the question is, can the Bills continue to develop their young, talented unit? If they can (and maybe add some depth), the rest will take care of itself. And, as the Chiefs showed in the Divisional Round, adding some more team speed could hep as well.
Top free-agency decisions
Key free agents: Levi Wallace (CB), Harrison Phillips (DT), Jerry Hughes (EDGE), Mario Addison (EDGE), Emmanuel Sanders (WR), Mitchell Trubisky (QB)
The Buffalo Bills will have some major free agency decisions to make down the road, as all young, talented teams eventually do. However, 2022 is not that year. 
Outspoken wide receiver Cole Beasley and center Mitch Morse are likely cap casualties as the team can save $14.6 million by cutting the pair. Superstar wideout Stefon Diggs should get a restructure this offseason to reduce his cap hit. 
The team needs to upgrade the talent and depth at corner so Levi Wallace could be out, but Harrison Phillips is a solid DT who the Bills should try and keep. As for Jerry Hughes (34 in August) and Mario Addison (35 in September), if they want to come back on team-friendly, one-year deals, they can. If not, that's OK too. The same is true for WR Emmanuel Sanders (35 in March). 
Backup QB Mitchell Trubisky is an interesting case. He was one of the highest-paid second-string signal-callers in 2021, making $2.5 million. The Bills should keep him on short, big-money deals for as long as they can afford it, as Josh Allen's proclivity to run leaves him vulnerable to injury. 
2022 NFL Draft needs and potential targets
Top picks: First round (own), second round (own), third round (own), fourth round (own), fifth round (own), sixth round (own), seventh (own), seventh (Atlanta Falcons via Lee Smith trade) 
Draft needs: CB, OL, LB, DT, WR, RB
The Buffalo Bills will draft toward the end of every round of this year's draft and twice in the final frame. 
The good thing about where the Bills are at from a talent perspective in 2022 is that they can wait and take the best player available at nearly any position. Some more talented competition at any level will only make the Bills better next season. 
At some point, a new running back, a slot receiver, a run-stuffing D tackle, a speedy linebacker, a cover corner, and an interior offensive lineman or two would be nice to have. Still, the team shouldn't feel too much pressure to draft any of those players at any particular spot. 
Texas A&M OL Kenyon Green, Boston College OL Zion Johnson, Auburn CB Roger McCreary all appear on mock drafts to the Bills. However, it could be interesting if Buffalo picks more for talent than need. If Georgia defensive tackles Jordan Davis or Devonte Wyatt or Penn State slot receiver Jahan Dotson fall to the Bills, they should be the pick.
1 player on each side of the ball who must step up in 2022
On the offensive side of the ball, RB Zach Moss is a candidate, but he might not get much of a chance in 2022 if the Buffalo Bills sign or draft a new running back. 
That means the player who needs to step up in 2022 is Gabriel Davis. The second-year WR had a fine season (35 catches, 549 yards, six TDs), but it was nearly identical to his rookie year (35 catches, 599 yards, seven TDs) without any improvement. 
Since Cole Beasley and Emmanuel Sanders could be gone in the offseason, Davis needs to step up and become a true No. 2 wideout next year. You can make a similar argument for TE Dawson Knox to make the leap and become a true primary target. 
After his eight catch, 201-yard, four TD performnce in the Bills final game, he's already off to a great start.
On the defensive side of the ball, it's all about LB Tremaine Edmunds. The former Virginia Tech Hokie is going into his fifth season and will make $12.7 million next season. If he wants a big extension from the Bills for 2023 and beyond, he needs to improve. 
After making it the two previous years, Edmunds missed the Pro Bowl in 2021. He struggled against the run at times this year and had a career-low in tackles (108). If Edmunds wants to get paid like a true defensive difference-maker, he needs to make a difference in 2022. 
All statistics courtesy of Pro Football Reference and contract figures courtesy of Spotrac