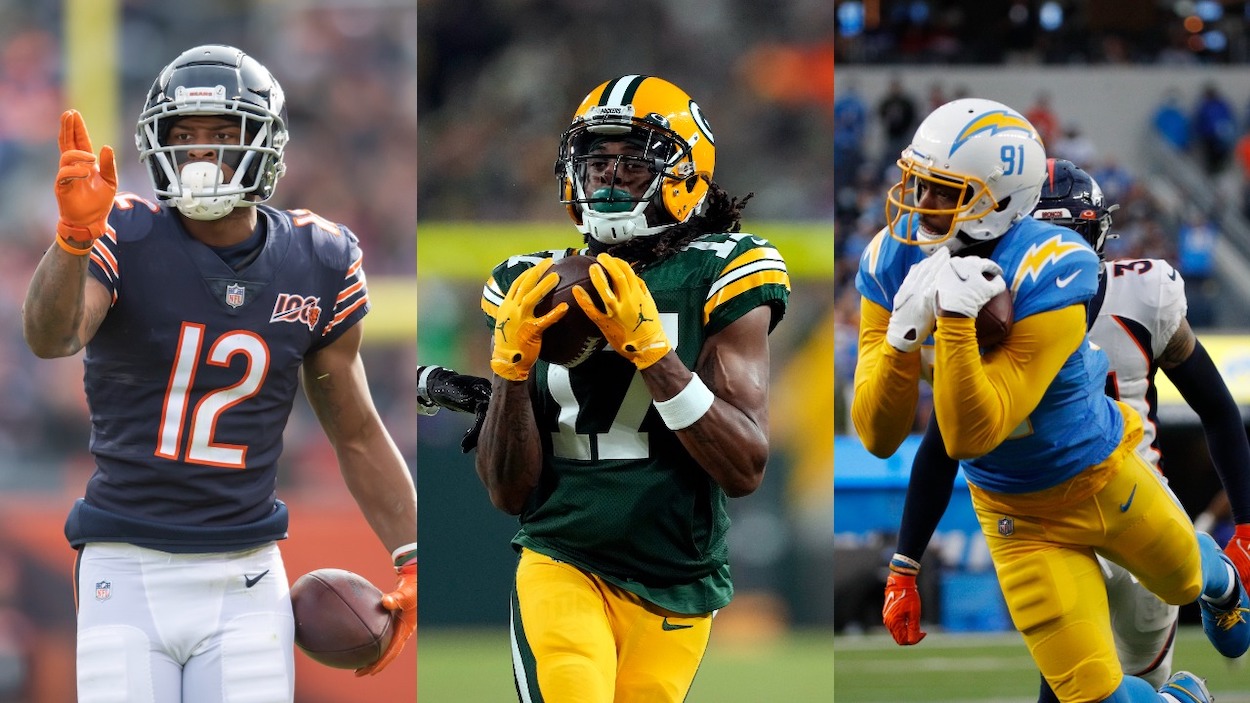 2022 NFL Free Agents: Ranking the Top 5 Wide Receivers on the Market
There are a lot of good free-agent wide receivers on the market in the 2022 offseason, here are the five best.
In 2022, NFL teams are passing more than ever, which means every roster needs more pass catchers than ever. Teams need wideouts in every shape, size, speed, and skill available, which is why free-agent wide receivers are so in demand this offseason.  
This year, there is an exciting variety of free-agent wide receivers on the market. These players bring all different skill sets and a lot of value to a team's passing game. For teams that need a WR in 2022, there are plenty of options to fill a need if they can win one of these players' signatures.
Here are the top five (plus a few honorable mentions) free agent wide receivers on the market in 2022.
Free-agent wide receivers honorable mention: Odell Beckham Jr., Michael Gallup, Antonio Brown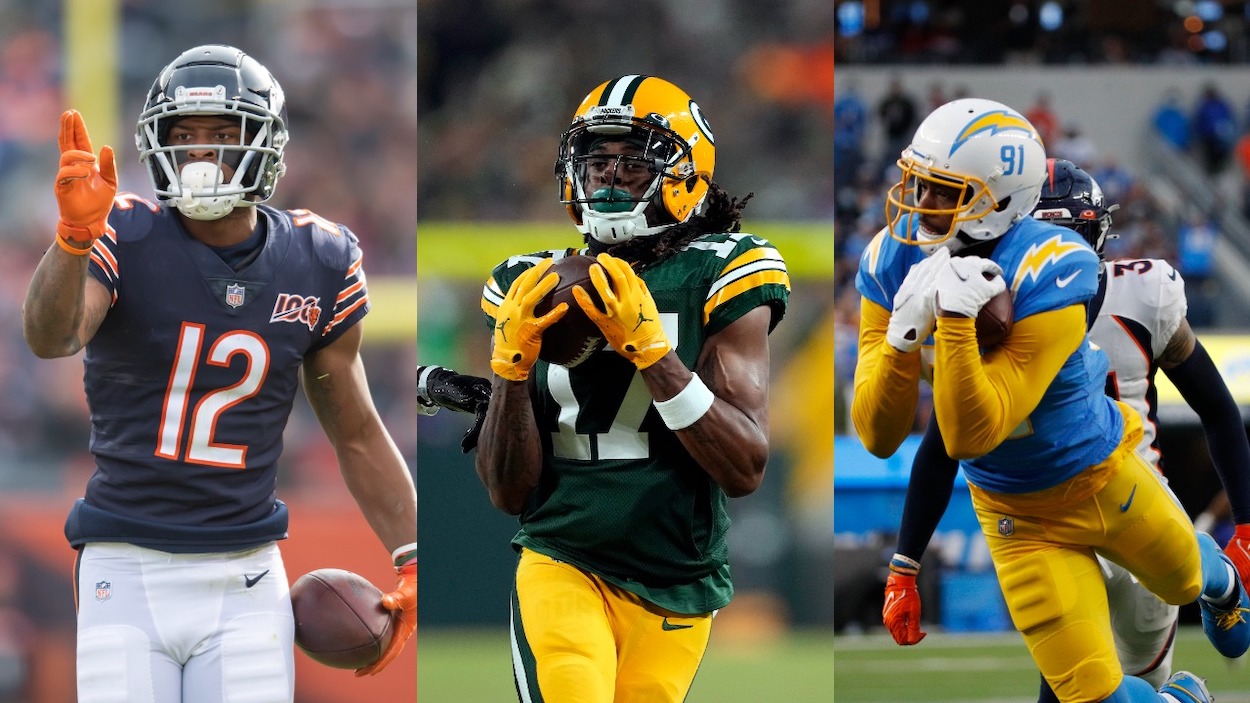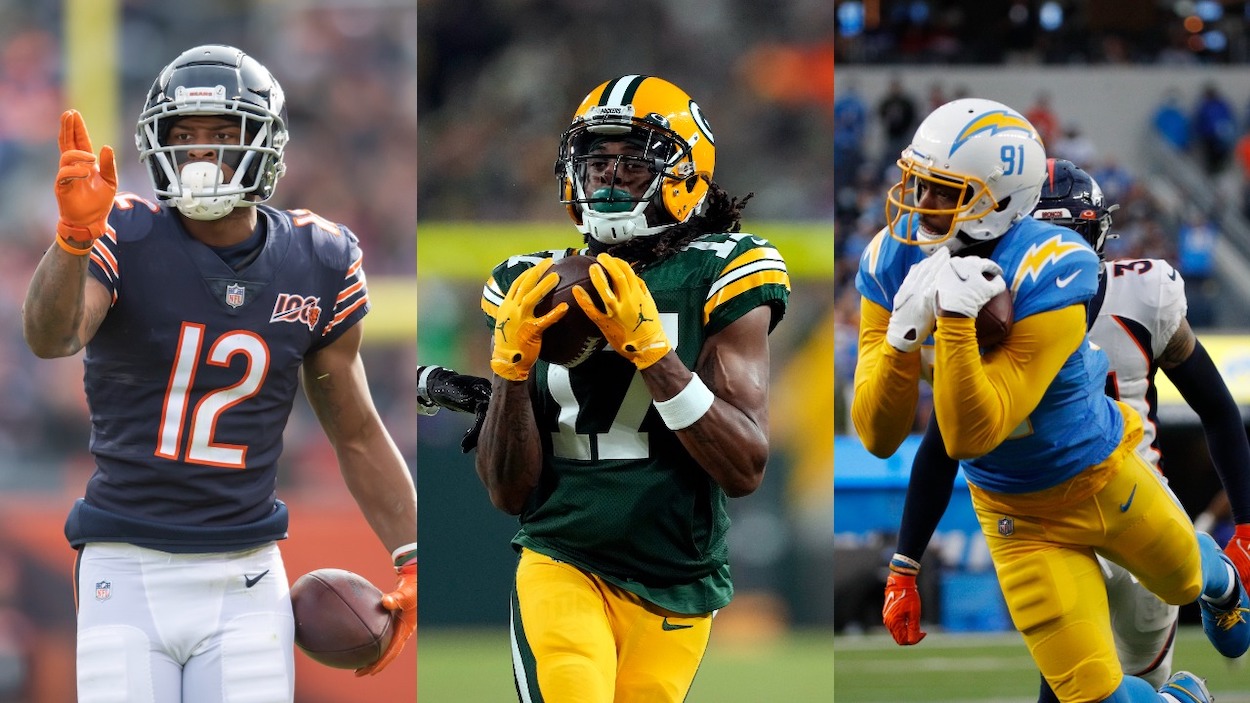 There are three free-agent wide receivers who aren't in the top five solely due to injury, attitude, or both.
Michael Gallup tore his ACL in early January, so what a team will get early in 2022 is up in the air. Because of that, he just misses the top five. At just 25, though, and coming out of wideout Grad School in Dallas with CeeDee Lamb and Amari Cooper, Gallup should be a tremendous long-term sighing for some team, regardless of his injury.
Odell Beckham Jr. tore his ACL in the Super Bowl and is almost five years older than Gallup. Also, it's easy to forget after winning a Lombardi Trophy that OBJ helped torpedo the Cleveland Browns' season to get to a team he wanted to go to. With Beckham, the team may not get much in 2022 and if they're not Super Bowl contenders, watch out.
Finally, there's Antonio Brown. If you were ranking just on skill, Brown might make the top five free-agent wide receivers. If you're ranking just on attitude, Brown wouldn't make the top 500. However, on the right team with the right QB and infrastructure — like the Baltimore Ravens? — Brown still may have a stellar season left in him.
Additionally, Christian Kirk and D.J. Chark are also solid receivers who could easily become a team's No. 2 (or maybe even No. 1 in time) pass-catcher.
5. Juju Smith-Schuster
Quick, how old is Juju Smith-Shuster? He may seem like he's been around forever, but he just turned 25 in November. He's had some injury issues, but when healthy, Smith-Shuster is one of the most electric WRs in the league.
After a breakout Pro Bowl 2018 season, the former USC Trojan hasn't lived up to the hype, but that seems more related to Ben Roethlisberger's decline than Smith-Shuster's issues. In the right system and with the right (young) quarterback in 2022 and beyond, Smith-Shuster could easily become the superstar many thought he would be a few years ago.
4. Allen Robinson II
Allen Robinson II spent the first four years of his career with the Jacksonville Jaguars and the next four with the Chicago Bears. That means his quarterbacks have been Blake Bortles, Mitchell Trubisky, and Justin Fields.
Despite these less-than-stellar battery mates, Robinson's still has 495 catches, 6,409 yards, and 40 TDs. At 6-foot-2, 220-pounds, he's a big, strong WR who profiles as a true No. 1 if he can ever find the right QB partner. He finally has that chance in 2022 as a free agent wide receiver.
3. Mike Williams
Mike Williams is the biggest of the top free-agent wide receivers. At 6-foot-4, 218-pounds with a penchant for tracking down the deep ball and a nose for the end zone. He's already shown he can be an excellent No. 2 WR, and with his size and skill, some team will give Williams No. 1 WR money this offseason.
The "problem" with Williams — if there is one — is that he feels like he's already hit his ceiling. He's a 1,000-yard receiver, but without a Keenan Allen-type by his side, is he a go-to guy? If Williams leaves the Chargers for a big payday, he may come to miss Allen and Justin Herbert in a big way.
2. Chris Godwin
Yes, Chris Godwin tore his ACL just like Michael Gallup and Odell Beckham Jr., but he still makes the top five free-agent wide receiver list for a few reasons. The former Penn State Nittany Lion will turn 26 at the end of February, so he's still young and spry and should bounce back quickly from his injury.
Also, unlike Gallup, Godwin has proven he can be a do-it-all top target that a team can win a Super Bowl with. Yes, he did it with the GOAT, Tom Brady, but his best statistical season (he made the Pro Bowl and second-team All-Pro) was in 2019 with Jameis Winston as his QB.
1. Davante Adams
Davante Adams made his first All-Pro team in 2020 and led the NFL in receiving TDs (18) and yards per game (98.1). A year later, he improved in his receptions (123), receiving yards (1,553), and scored another 11 touchdowns.
It took possibly the greatest WR season in history to knock Adams off his perch as the best wideout in the league, and now he's a free-agent wide receiver. There's a good chance he stays in Green Bay on the franchise tag, but if not, he could swing the balance of power in the NFL.
All stats courtesy of Pro Football Reference