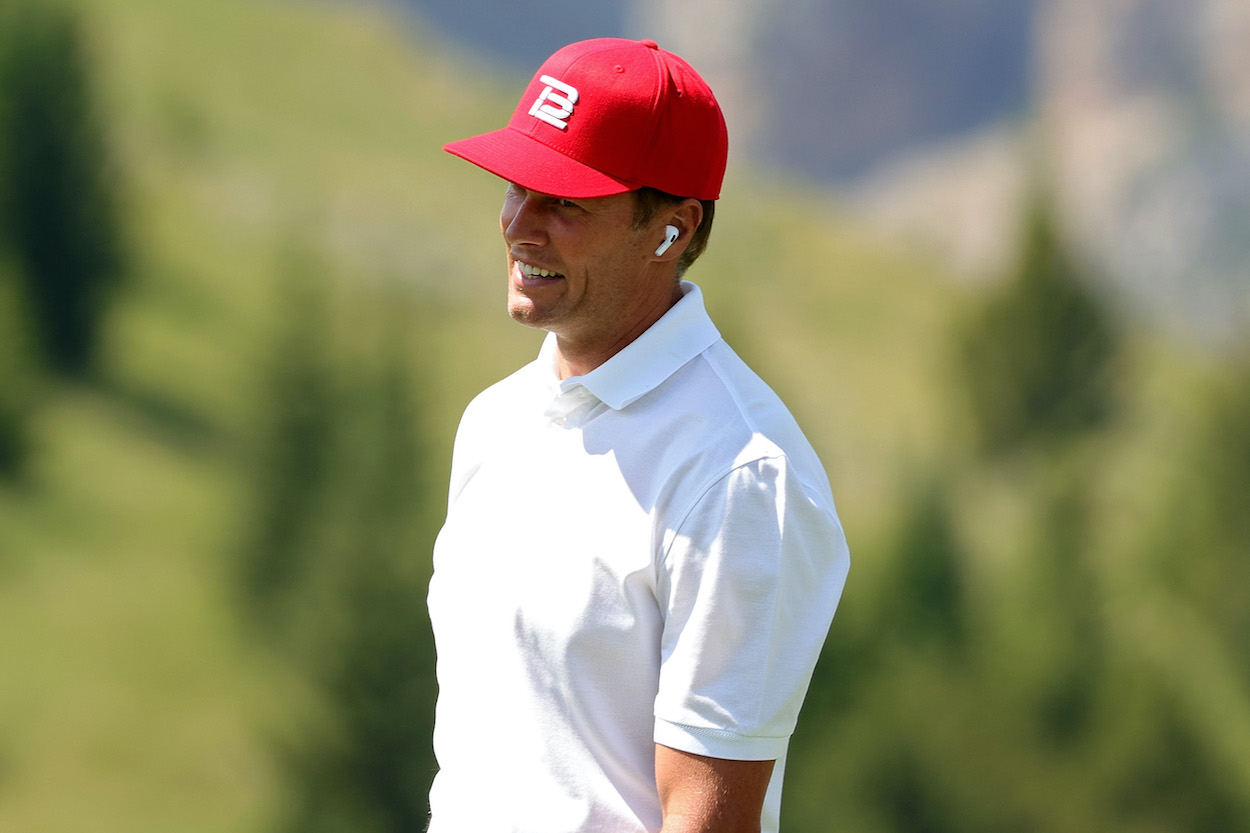 Tom Brady is Considering Retirement in a Second Sport After Just 1 Week Away From Football: 'I Suck at That Sport'
Tom Brady planned to fill his retirement with family, business, and rounds of golf. However, one of these things is already not going well. Could that signal an NFL comeback?
After 22 seasons, 10 Super Bowl appearances, and seven Lombardi Trophies, the greatest quarterback of all time, Tom Brady, retired from the NFL. He'll now have to fill his time with his family and friends, his many businesses ventures, and his favorite hobby, golf.
Brady has more than enough to keep him busy in his "golden years," but golf is already not going well for the soon-to-be Hall of Fame QB, and even he admits he needs a way to keep competition in his life. Does any of this mean an NFL comeback is possible for TB12?
Tom Brady has a lot of post-retirement activities to keep him busy
Seven-time Super Bowl winner Tom Brady doesn't seem like a person who will be bored in retirement, even though as a professional athlete, he retired two decades before the average American.
Brady already has his hands in several different businesses that could fill up his days, no problem.
According to Fortune, Brady's business ventures include three companies he's cofounded. These are "Autograph.io, an NFT agency that recently raised $170 million in its Series B; Brady Brand, his apparel and merchandise company; and TB12 Sports, a diet, exercise, and wellness program to which Brady has long subscribed and credited with his athletic success."
Additionally, Brady has a supermodel wife, three children, and he earned $235 million from his football career alone. If he wants to travel the world, sleep until noon every day, and sip Mai Tai's on the beach, he absolutely could.
Although, that doesn't sound very TB12.
It seems as though Brady's favorite leisure activity outside of football is a nice round of golf, evidenced by the fact that he played in The Match this year with Phil Mickelson, Bryson DeChambeau, and fellow NFL QB Aaron Rodgers.
However, after just one week of football retirement, Brady may be on the lookout for a new hobby.
Brady says he might retire from golf after just one week of retirement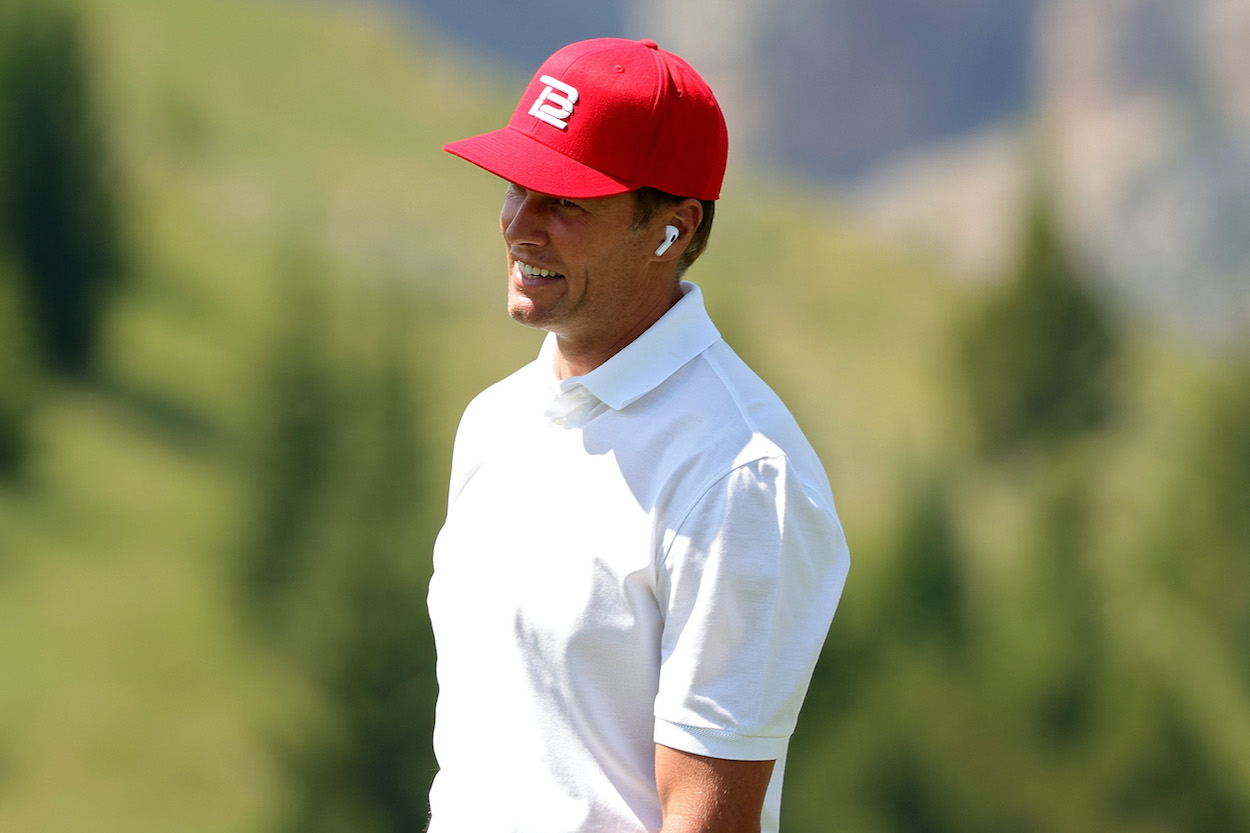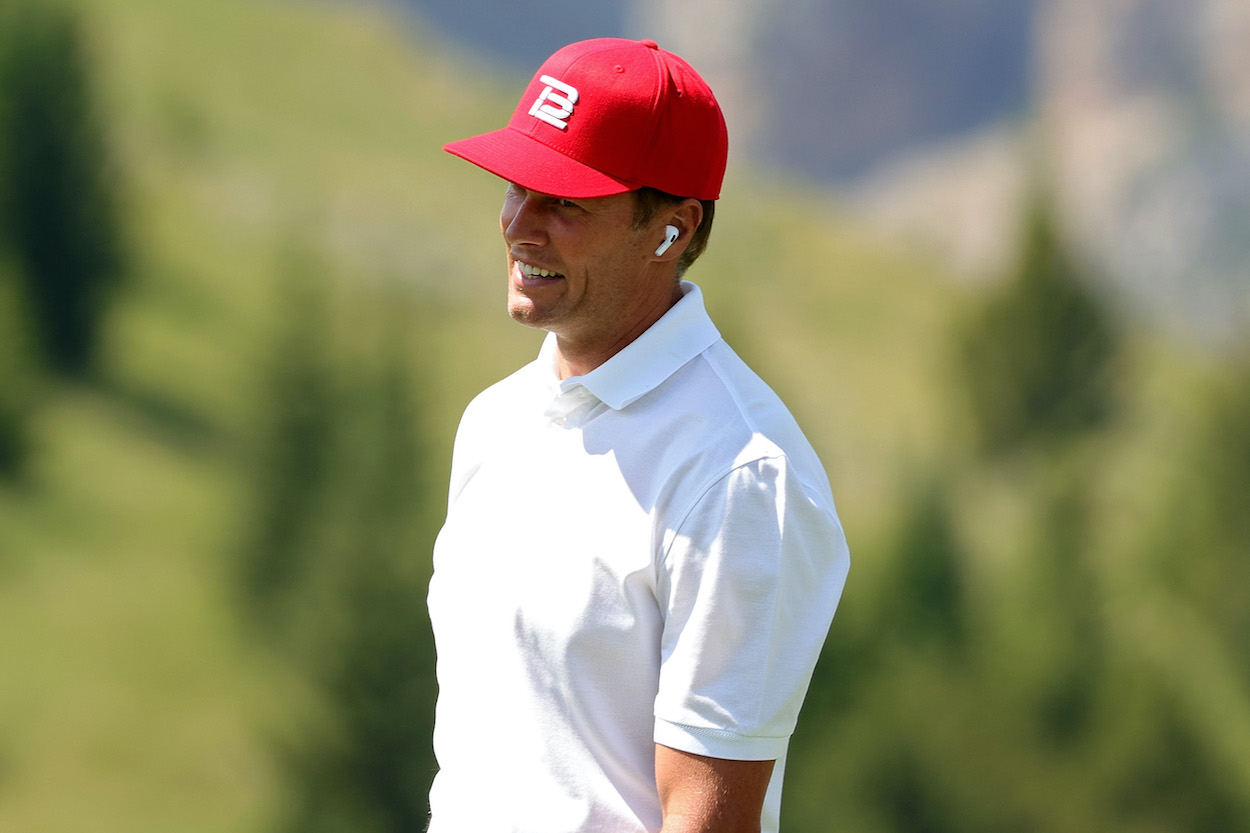 Tom Brady retired via social media posts but didn't talk at length about leaving the NFL until his Let's Go! With Tom Brady, Larry Fitzgerald, and Jim Gray podcast.
The pod made news for Brady, saying, "never say never" regarding an NFL comeback, but he also poked fun at himself and his favorite hobby.
The host of Brady's podcast, longtime broadcaster Jim Gray, asked the now-former QB, "What will you do to replace that love [of playing football]? To replace that competition?"
Brady told Gray:
Well, I played a little golf this last week, and I can assure you it won't be golf. Because I retired from football, and I figured, I've been at golf for one week, and I want to retire from golf because I suck at that sport.

Tom Brady on his golf game
After joking about his game on the links, Brady did admit he'll have to "find some places to put [his] time and energy" to scratch his itch for competition.
That last admission is the root reason that NFL fans refuse to believe that Brady is done with the game. His competitive drive is what made the No. 199 overall pick of the 2000 NFL Draft the best QB in the league's history, and that doesn't just go away.
So, could Brady really come back?
Could the GOAT return to the NFL? 
As Rick Stroud of the Tampa Bay Times explains, the next hint about Tom Brady's next move could come when the Tampa Bay Buccaneers give him a designation. Putting the QB on the team's Reserved/Retired list means the Bucs control his rights while releasing him flat out makes him a free agent.
Keeping Brady on the books as reserved/retired may hint that Tampa Bay thinks the signal-caller isn't completely done. If Brady does want to come back, it would most likely be with another team, and the Buccaneers —while they'd surely give Brady what he wants — would ask something in return.
The most interesting scenario for Brady involves his boyhood club, the San Francisco 49ers.
Brady grew up in San Mateo, California, a Northern California suburb almost exactly halfway between the city of San Francisco and Santa Clara, California, where the 49ers Levi Stadium is now.
The Niners have a talented, well-balanced team that made the NFC Championship Game this season. Their most significant issue is that Jimmy Garoppolo seems to have reached his ceiling, and rookie No. 3 overall pick Trey Lance isn't ready yet.
Is a one-year bridge of Tom Brady to get the franchise from Garoppolo to Lance feasible?
No one except for Brady knows if this is realistic, but, wow, would it be fun.
Like Sportscasting on Facebook. Follow us on Twitter @sportscasting19