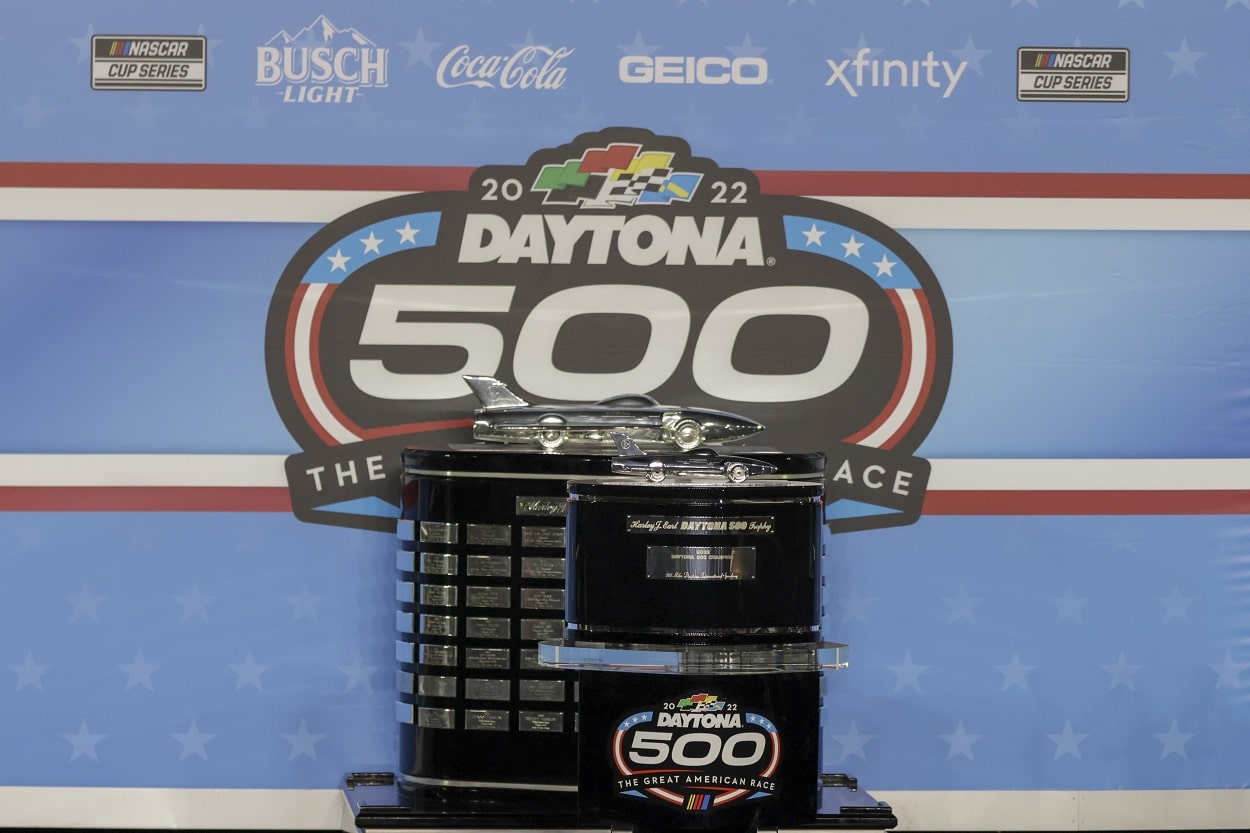 The 2023 Daytona 500 Could Produce a Result Not Seen Since the 1990s
A driver who has yet to win a Cup Series championship has won each of the last five Daytona 500 races.
Unpredictability is part of the intrigue of the Daytona 500, NASCAR's most famous race.
And a large number of contenders could extend one of the most unique streaks in the storied history of "The Great American Race" when they cross the finish line on February 19 at Daytona International Speedway.
Stalwarts and surprises alike are capable of winning the Daytona 500
Some of the biggest names in the history of the sport have triumphed in the biggest race of each season. Seven-time Cup Series champion Richard Petty also has seven Daytona 500 wins, while Cale Yarborough, who won three consecutive titles in the 1970s, tallied four.
Nearly just as often, however, unheralded drivers who never rose to the level of champion in the sport can capture the Daytona 500 trophy and become forever famous for that single triumph. 
Trevor Bayne (2011), Michael McDowell (2021), and Austin Cindric (2022) have the Daytona 500 as their only career Cup Series victory. The 1990 winner, Derrike Cope, has only two career victories, while 1970 victor Pete Hamilton had four wins throughout his career.
"The Great American Race" is potentially approaching an uncommon mark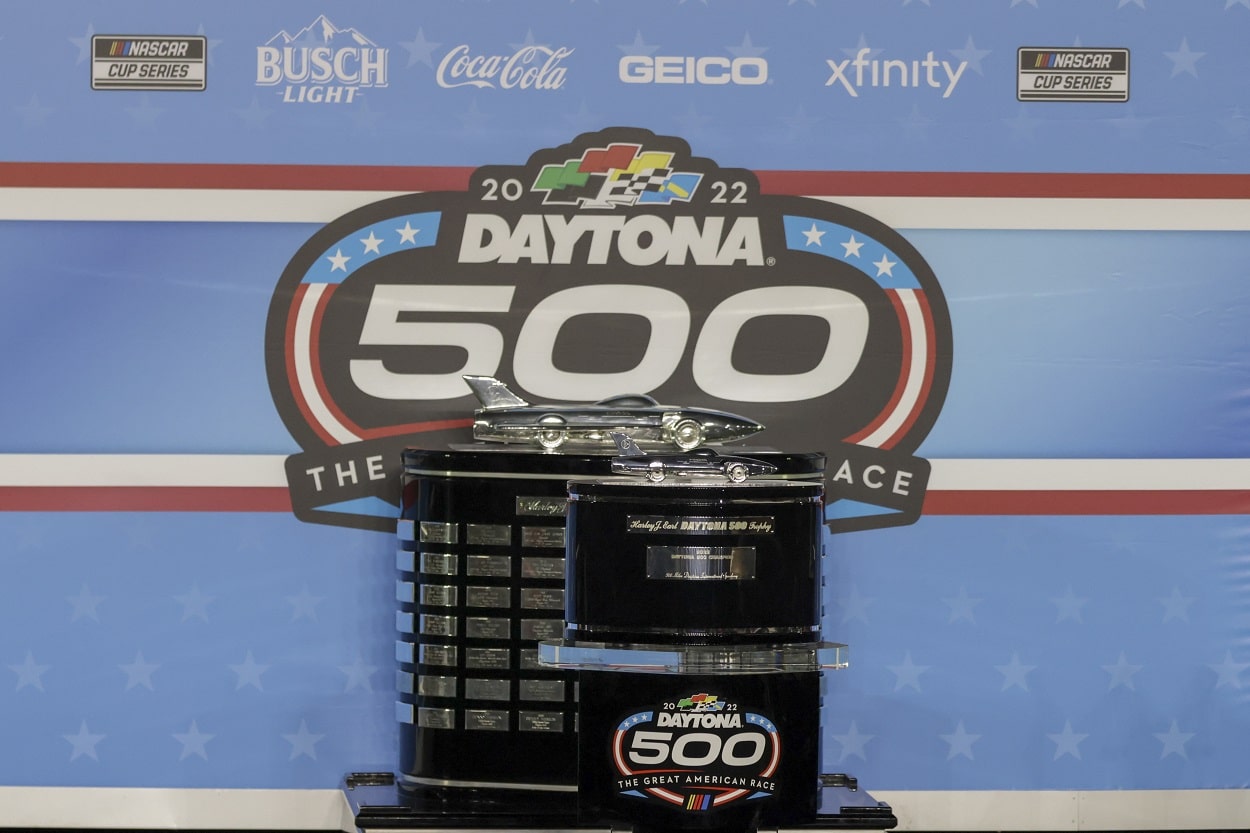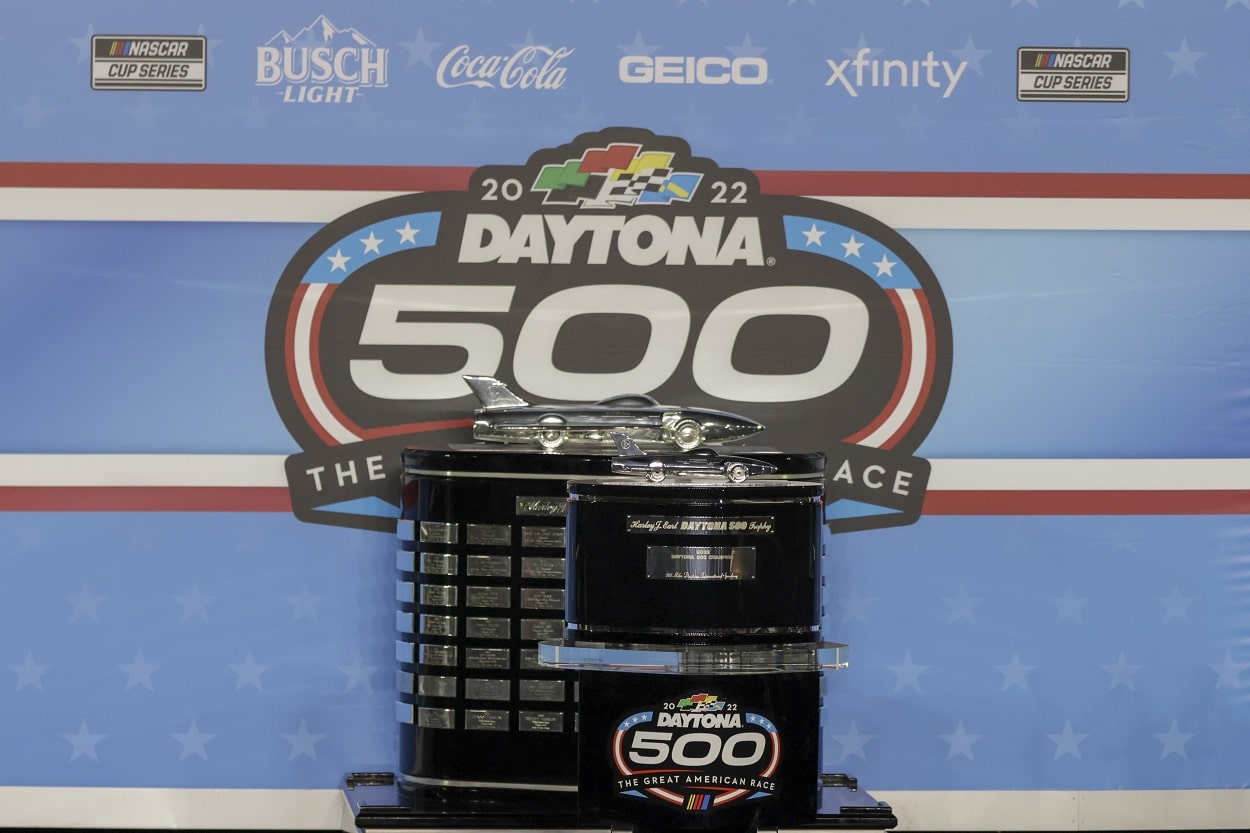 The race is currently on the verge of its longest streak without a championship winner since the early 1990s.
Kurt Busch was the last title-winning driver to win the Daytona 500 when he triumphed in 2017. The last five winners have a collective zero Cup Series championship trophies, which marks the longest such stretch since a seven-year run from 1990-96.
Three-time champion Darrell Waltrip won his long-awaited Daytona 500 in 1989, and another champion did not win the big race until Jeff Gordon's first of three wins in 1997, which followed his first championship in 1995. Dale Jarrett won twice during that stretch, but he did not win his first and only series title until 1999.
That streak to begin the 1990s matched the longest in the event's history since the early days at what was then still a new facility in the 1960s.
Lee Petty, the first Daytona 500 winner in 1959, won his third and final career series championship that same year. But a driver with a title on his resume did not reach Victory Lane in that race for another seven years when Petty's son, Richard, won his second Daytona 500 in 1966.
Richard Petty won the 1964 edition of the event but did not win his first championship until the end of that season. Petty broke the next streak again with his 1971 victory that ended a five-year drought for champion drivers, although Yarborough won his first Daytona 500 in 1968 but had not yet won a title.
The dominance of champions lasted throughout the 1970s and '80s, but more different winners started to pop up as pack racing got tighter and tighter throughout the years, especially after NASCAR began using restrictor plates from 1988-2019 and tapered spacers since.
Sterling Marlin won back-to-back Daytona 500s in 1994-95, and the race did not see another driver successfully defend his Daytona 500 victory until Denny Hamlin won in 2019 and 2020.
Hamlin is a big reason why the current streak of non-champion Daytona 500 winners stands as it does. He has finished in the top five in the points standings eight times since his full-time Cup Series career began in 2006 but has yet to break through and win a title despite 48 career race victories, including three Daytona 500s.
The Daytona 500 is already in its longest streak of winners who never won a championship
The current streak of five straight winners to have never won a championship is already the longest in the history of the race, although that could change if Hamlin, Austin Dillon, McDowell, or Cindric ever break through for a championship.
The Daytona 500 had previously gone four years without a championship winner. The four years between Lee Petty's inaugural Daytona 500 win in 1959 and his son's victory in 1964 was the first, as Junior Johnson, Marvin Panch, Fireball Roberts, and Tiny Lund filled that streak. Those four had plenty of success in their careers but never a championship.
The second four-year stretch happened from 2001-04 when Michael Waltrip won twice (2001 and 2003), along with Ward Burton (2002) and Dale Earnhardt Jr. (2004). Gordon's third Daytona 500 victory in 2005 ended a streak that had begun after Jarrett won his third in 2000.
The 2023 edition of "The Great American Race" figures to feature at least eight former champions in the 40-car field. But Joey Logano's win in 2015 and Johnson's victories in 2006 and 2013 are the only wins among that group despite 118 combined Daytona 500 starts.
The 65th edition of the Daytona 500 should be as spectacular as ever, and the added subplot of a streak not seen in nearly 20 years should only add to the always electric atmosphere at the "World Center of Racing."