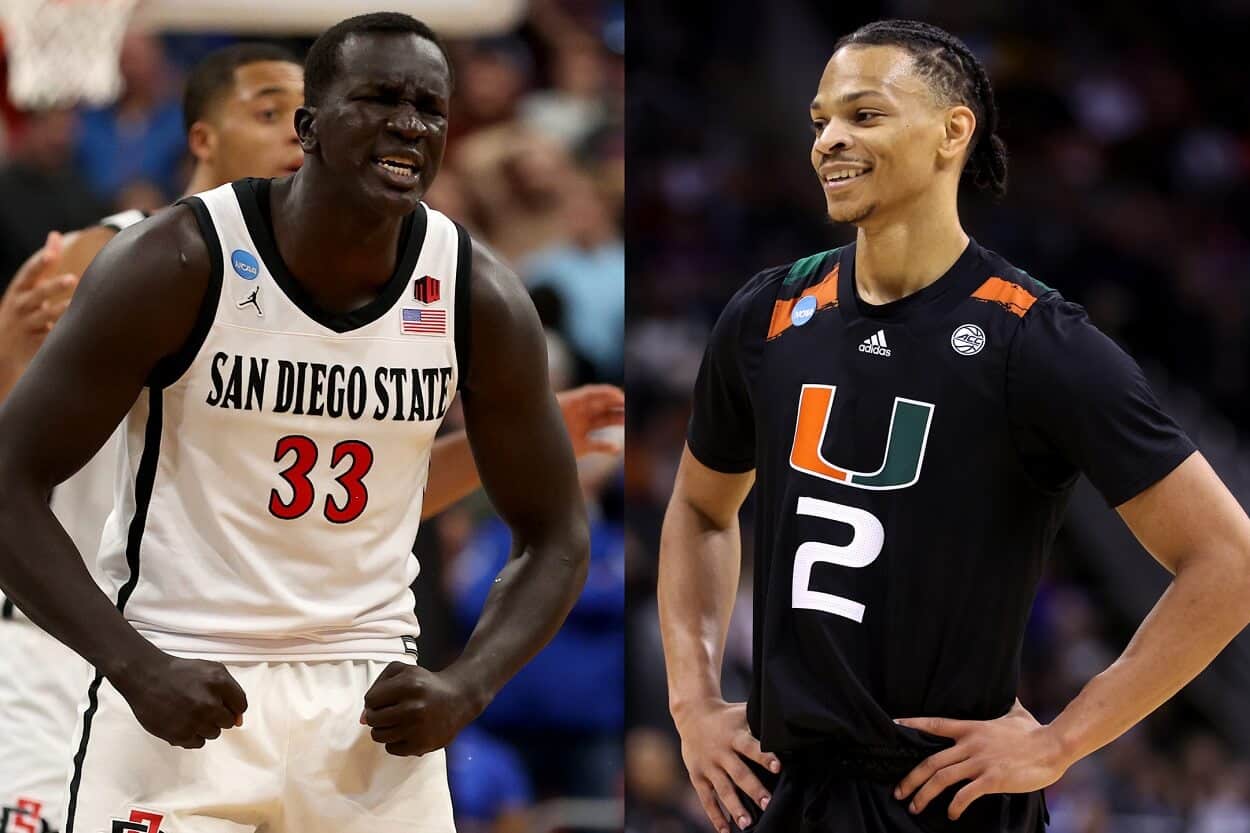 2023 Final Four: San Diego State or Miami Could Become the First No. 5 Seed to Ever Win the NCAA Tournament
San Diego State or Miami could become the first No. 5 seed to win the NCAA Tournament.
For the first time in school history, the San Diego State Aztecs are heading to the Final Four, where they'll square off with the Florida Atlantic Owls in the national semifinals. Also headed to the Final Four for the first time are the Miami Hurricanes, who will battle the UConn Huskies on the other side of the NCAA Tournament bracket.
And if either can cut down the nets in Houston next Monday night, March Madness history will be made.
You see, since true seeding began in 1979, not a single No. 5 seed has ever won the NCAA Tournament. In fact, you'd only need one hand to count the number of times a No. 5 has even reached the national championship game. Furthermore, the No. 5 seed is the only seed in the top eight never to have produced a national champion.
San Diego State or Miami could be the first No. 5 seed to win the NCAA Tournament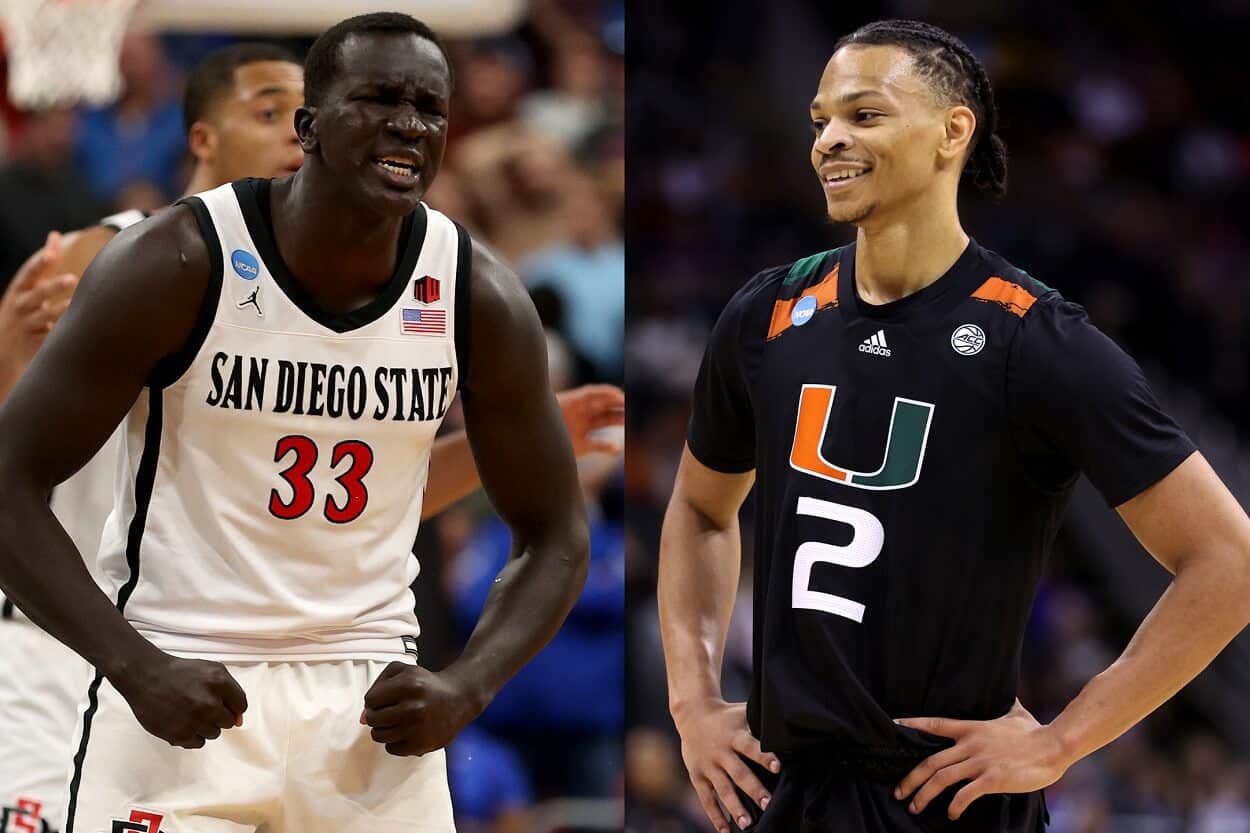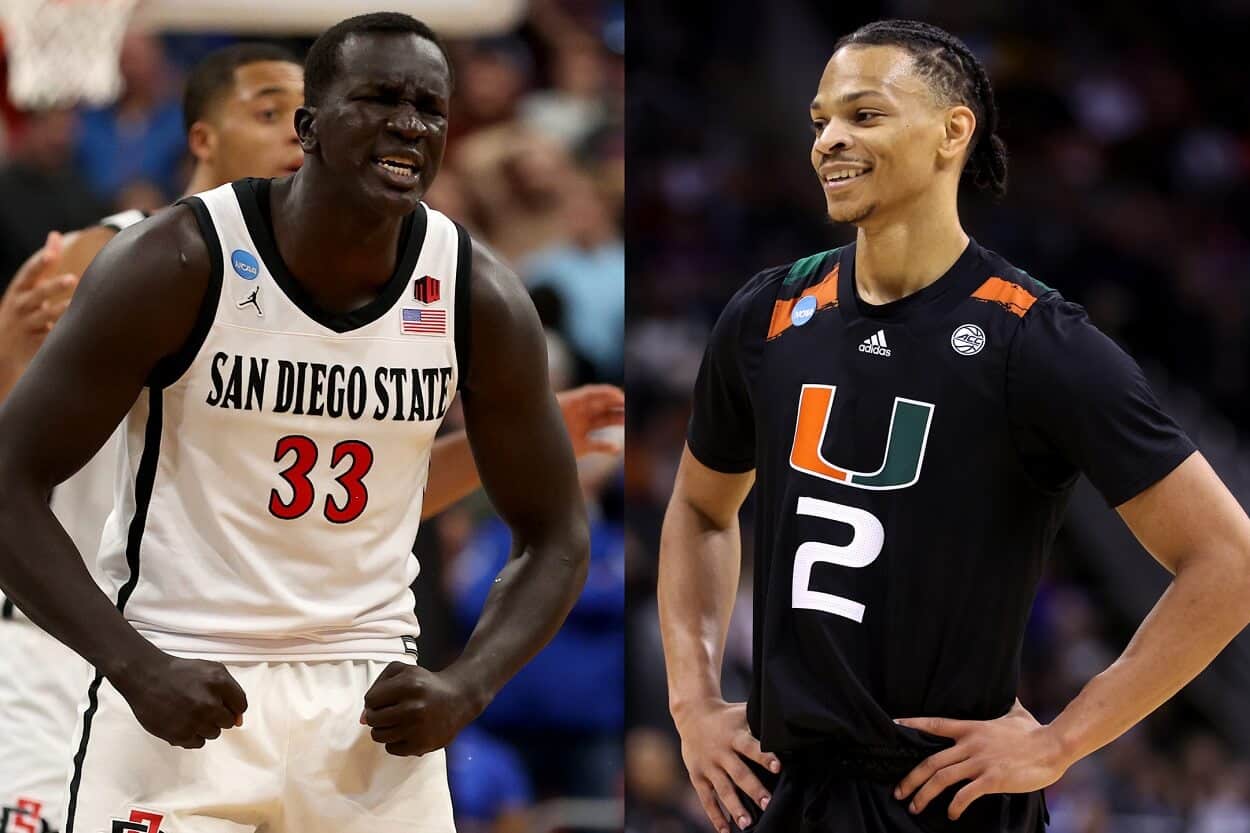 With their one-point victory over Creighton in the Elite Eight, San Diego State became just the ninth No. 5 seed to reach the Final Four and the first since Auburn did so in 2019. And with a seven-point win over Texas, Miami became the 10th.
Of the previous eight, only three reached the NCAA Tournament final, those being the 2000 Florida Gators, the 2002 Indiana Hoosiers, and the 2010 Butler Bulldogs, all of whom obviously lost.
The 2010 tourney was particularly interesting as that was the only other time two No. 5 seeds have reached the Final Four. Unfortunately, Butler and Michigan State were on the same side of the bracket and squared off in the semis. Butler took a two-point victory in that matchup and then got closer than any No. 5 ever had to winning a title, losing a two-point heartbreaker to Duke in the finals.
Here's a quick look at the NCAA Tournament history San Diego State and Miami face this weekend.
Year
Team
Final Four Results
1980
Iowa
Lost to No. 2 Louisville, 80-72 (semifinals)
Lost to No. 6 Purdue, 75-58 (third-place game)
1996
Mississippi State
Lost to No. 4 Syracuse, 77-69 (semifinals)
2000
Florida
Beat No. 8 North Carolina, 71-59 (semifinals)
Lost to No. 1 Michigan State, 89-76 (finals)
2002
Indiana
Beat No. 2 Oklahoma, 73-64 (semifinals)
Lost to No. 1 Maryland, 64-52 (finals)
2005
Michigan State
Lost to No. 1 North Carolina, 87-71 (semifinals)
2010
Michigan State
Lost to No. 5 Butler, 52-50 (semifinals)
2010
Butler
Beat No. 5 Michigan State, 52-50 (semifinals)
Lost to No. 1 Duke, 61-59 (finals)
2019
Auburn
Lost to No. 1 Virginia, 63-62 (semifinals)
2023
San Diego State
Faces No. 9 FAU (semifinals)
2023
Miami (FL)
Faces No. 4 UConn (semifinals)