2023 Genesis Invitational Purse and Payouts: How Much Money Will the Winner Take Home?
The west coast swing on the PGA Tour wraps up this weekend at the Genesis Invitational at Riviera Country Club. This event is always one of the most anticipated on the schedule every year, and it's even more so this season because Tiger Woods chose Riviera as his 2023 debut. Woods won't win the Genesis this week, but he exceeded expectations with a made cut and a respectable finish of 1 under par.
As for the eventual winner of the tournament, he'll go home with fat pockets on Sunday afternoon. So, what is the 2023 Genesis Invitational purse, and how much money will the winner bank?
The winner of the 2023 Genesis Invitational will bank $3.6 million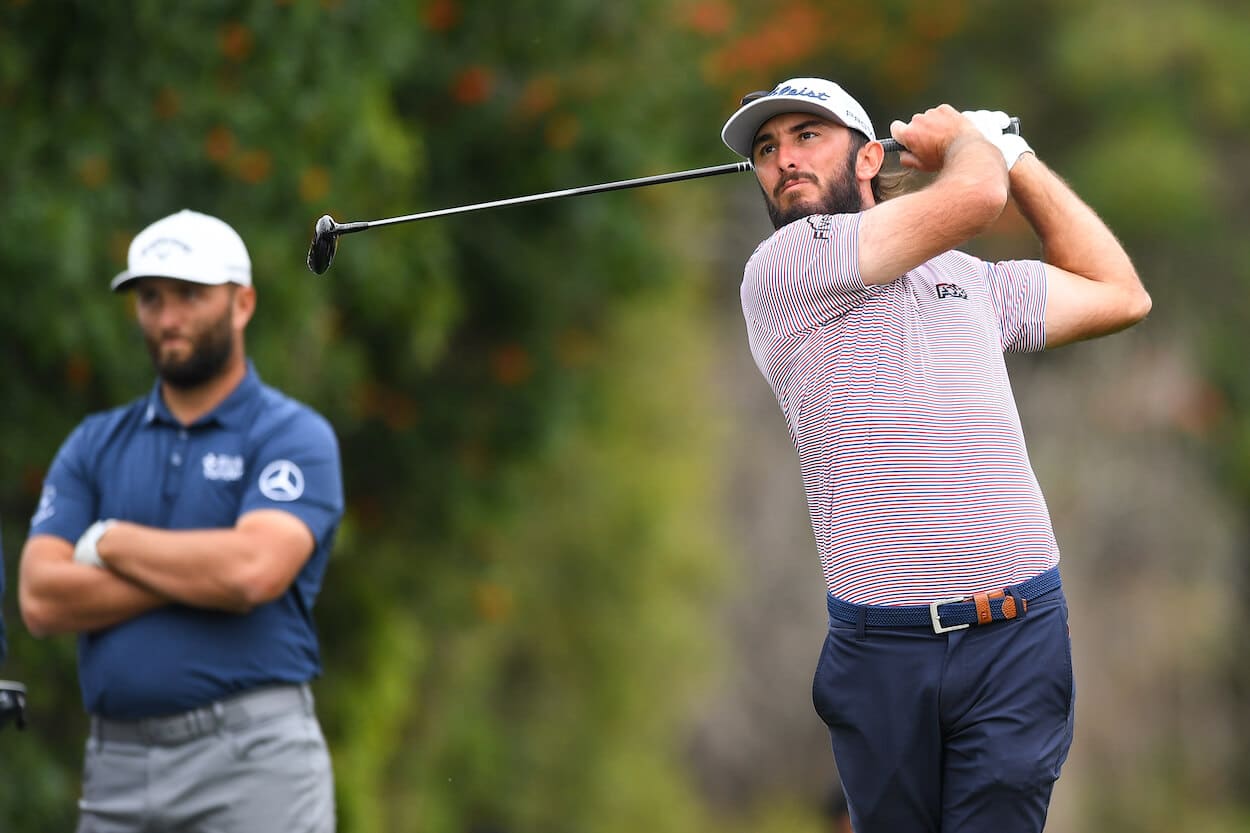 The 2022-23 PGA Tour season will feature the largest purses we've ever seen in professional golf (outside of LIV Golf, of course). That's because of the new elevated events on the schedule that will feature stronger fields and larger purses to reward the top-ranked players on Tour.
The Genesis Invitational, which is one of the 13 elevated events on this year's schedule, will feature a record-setting purse of $20 million. On Sunday, the winner will go home with a whopping $3.6 million.
Joaquin Niemann, who won the event last year, banked just $2.16 million for the victory.
2023 Genesis Invitational purse and payouts
2023 Genesis Invitational purse: $20 million
| Finishing position | Winnings |
| --- | --- |
| 1 | $3,600,000 |
| 2 | $2,180,000 |
| 3 | $1,380,000 |
| 4 | $980,000 |
| 5 | $820,000 |
| 6 | $725,000 |
| 7 | $675,000 |
| 8 | $625,000 |
| 9 | $585,000 |
| 10 | $545,000 |
| 11 | $505,000 |
| 12 | $465,000 |
| 13 | $425,000 |
| 14 | $385,000 |
| 15 | $365,000 |
| 16 | $345,000 |
| 17 | $325,000 |
| 18 | $305,000 |
| 19 | $285,000 |
| 20 | $265,000 |
| 21 | $245,000 |
| 22 | $225,000 |
| 23 | $209,000 |
| 24 | $193,000 |
| 25 | $177,000 |
| 26 | $161,000 |
| 27 | $155,000 |
| 28 | $149,000 |
| 29 | $143,000 |
| 30 | $137,000 |
| 31 | $131,000 |
| 32 | $125,000 |
| 33 | $119,000 |
| 34 | $114,000 |
| 35 | $109,000 |
| 36 | $104,000 |
| 37 | $99,000 |
| 38 | $95,000 |
| 39 | $91,000 |
| 40 | $87,000 |
| 41 | $83,000 |
| 42 | $79,000 |
| 43 | $75,000 |
| 44 | $71,000 |
| 45 | $67,000 |
| 46 | $63,000 |
| 47 | $59,000 |
| 48 | $55,800 |
| 49 | $53,000 |
| 50 | $51,400 |
| 51 | $50,200 |
| 52 | $49,000 |
| 53 | $48,200 |
| 54 | $47,400 |
| 55 | $47,000 |
| 56 | $46,600 |
| 57 | $46,200 |
| 58 | $45,800 |
| 59 | $45,400 |
| 60 | $45,000 |
| 61 | $44,600 |
| 62 | $44,200 |
| 63 | $43,800 |
| 64 | $43,400 |
| 65 | $43,000 |