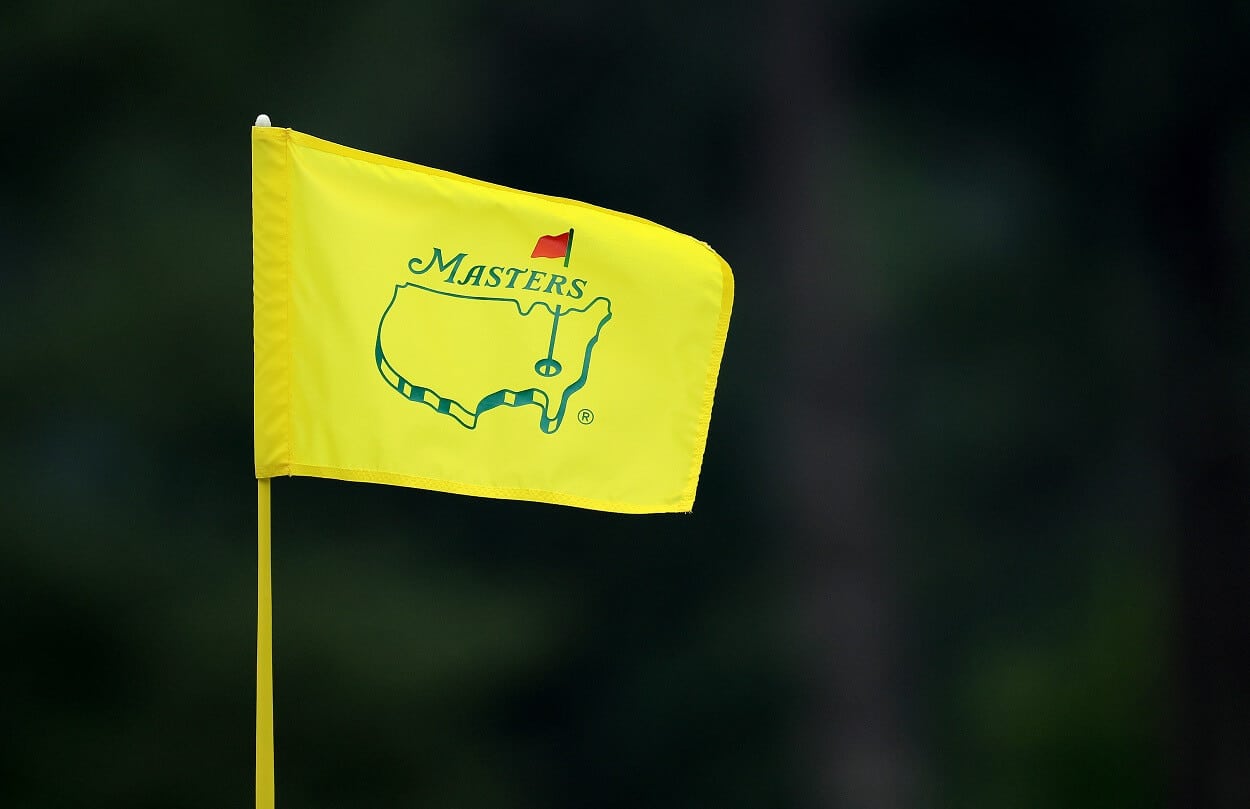 2023 Masters Predictions: Winners, Sleepers, Busts, and Holes to Watch at Augusta National Golf Club
Sportscasting's golf experts make their predictions for the 2023 edition of the Masters at Augusta National Golf Club.
At long last, major championship golf has returned as we're set for the 2023 Masters, which will undoubtedly be an edition unlike any other.
While the U.S. Open and The Open Championship dealt with the issue a season ago, this is the first time since golf's not-so-civil war began that PGA Tour players and LIV Golf players alike will battle it out at historic Augusta National Golf Club. But while that could certainly create some intriguing drama as the week goes on, that's certainly not the only storyline at the season's first major.
Can world No. 1 and defending champion Scottie Scheffler become just the fourth player in Masters history to win back-to-back titles? Will Rory McIlroy finally complete the career Grand Slam? And, of course, can Tiger Woods somehow manage to catch Jack Nicklaus and win a sixth green jacket in his 25th appearance?
Are we picking any of the above names to slip on the green jacket come Sunday evening? Let's take a look.
2023 Masters predictions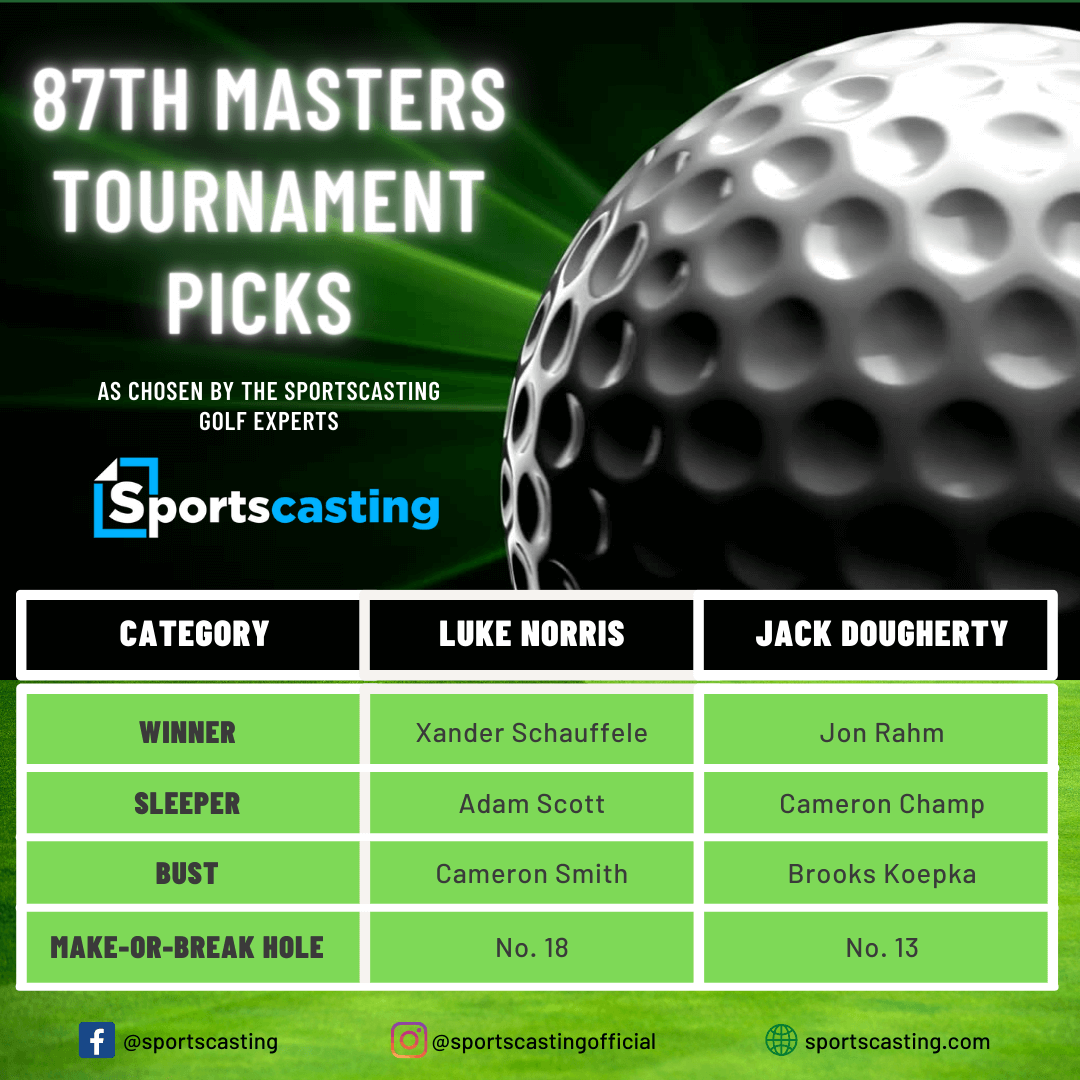 Here are a few predictions for the 2023 edition of the Masters from Sportscasting golf experts Luke Norris and Jack Dougherty.
Winner
Luke Norris: Xander Schauffele
At some point, Xander Schauffele has to win a major championship, right? I mean, coming into this Masters, the San Diego native has played 22 majors. And in those 22 appearances, he's finished in the top 10 nine times. And of those nine top-10s, six are also top-five finishes. Of those six, three are top-three finishes. And of those three, two have come at the Masters.
But that's not even the fun part.
Schauffele first appeared in the Masters in 2018 and tied for 50th. In 2019, the year Tiger captured green jacket number five, Xander finished just one shot back in a tie for second. In the November edition in 2020, he tied for 17th. But in 2021, he was back near the top of the leaderboard, ultimately tying for third. And then he missed the cut a year ago. So in even years, he doesn't contend. But in odd years, he does.
Okay, that's obviously ridiculous logic, but it's fun. In all seriousness, Schauffele clearly has the tools to get the job done at Augusta.
Besides, it's too easy to go with Scottie Scheffler. And just about every single time I've picked Rory McIlroy to win over the years, he blows up. And since I don't want to see that this week, Xander seemed like a solid choice.
Jack Dougherty: Jon Rahm
Jon Rahm has lost some juice over the past few weeks due to a T39 finish at the Arnold Palmer, a W/D at the Players Championship, and a Match Play performance in which he didn't make it out of his group. That disappointing stretch has pushed Rahm's Masters odds to 10-1, and I think it's time to pounce.
Just a few weeks ago, the golf world was talking about Rahm as the best player on earth and an unstoppable force every time he teed it up. The Spaniard won three times in five tries before the API, so I'm not writing him off because of a few unlucky weeks.
In his last five starts at Augusta, Rahm has finished T9 or better four times. He's going to win a green jacket at some point. Why can't it be this week?
Biggest sleeper
Luke Norris: Adam Scott
While Adam Scott may not be playing his best golf right now, something is telling me he's going to have a solid week. For one, you can typically count on him to at least make the cut. In 21 previous trips to Augusta, he's missed the weekend only twice. And the last time it happened was in 2009. So it's essentially guaranteed that he'll play all 72 holes.
In addition, he obviously knows how to win here. And while Scott hasn't visited the winner's circle anywhere in a while, the 2013 champ still has the game to compete with the best players in the world. At 100-1, he's certainly worth a look.
Jack Dougherty: Cameron Champ
If you've been following Cameron Champ at all this year, you probably think I'm crazy picking him to do anything this week. The 27-year-old has made 11 starts on the PGA Tour this season. He's missed the cut in nine of them.
This isn't anything new for Champ and his boom-or-bust nature, though. Before his last win at the 2021 3M Open, he had missed four cuts in his previous five starts. You can't worry about recent form with this guy. Champ sporadically pops up at the top of leaderboards on courses that fit his eye, and Augusta National is clearly one of them. In three career Masters starts, Champ has finished 10th, 19th, and 26th.
Champ is 220-1 to win the Masters this year, and although I don't think he has much of a chance to don the green jacket on Sunday, he should fare better than the other players in this price range.
Most likely bust
Luke Norris: Cameron Smith
There's no denying Cameron Smith has a strong history at the Masters. In six starts at Augusta, he's finished in the top 10. And three of those were top-three finishes, including a T3 just last year. But his game doesn't look to be in great shape coming into this tournament.
In his only non-LIV Golf start in 2023, the reigning British Open champ missed the cut at the Saudi International. And following a sixth-place finish in the LIV season opener in Mayakoba, he's failed to crack the top half of the 48-player fields in the last two events, finishing 26th in Tucson and 29th this past weekend in Orlando.
With that said, Smith is the most recent winner of a major championship. And given his aforementioned history at Augusta, he could very well contend this week. But I just don't think he will.
Jack Dougherty: Brooks Koepka
The Brooks Koepka bandwagon is overflowing once again. The four-time major champion won last week's LIV Golf event in Orlando and immediately saw his Masters odds soar from 75-1 to 35-1 overnight. Koepka also said he's "finally healthy" and ready to contend in majors again after a disappointing 2022 season.
I'm not so convinced.
Koepka has recorded only two top-10 finishes in seven career starts at the Masters, and he's missed the cut in each of the last two years. You need soft hands and an imaginative short game to conquer Augusta National, and that's not exactly Koepka's calling card. Could he ride this momentum and find himself in contention on Sunday? Sure, but I'm not counting on it.
Make-or-break hole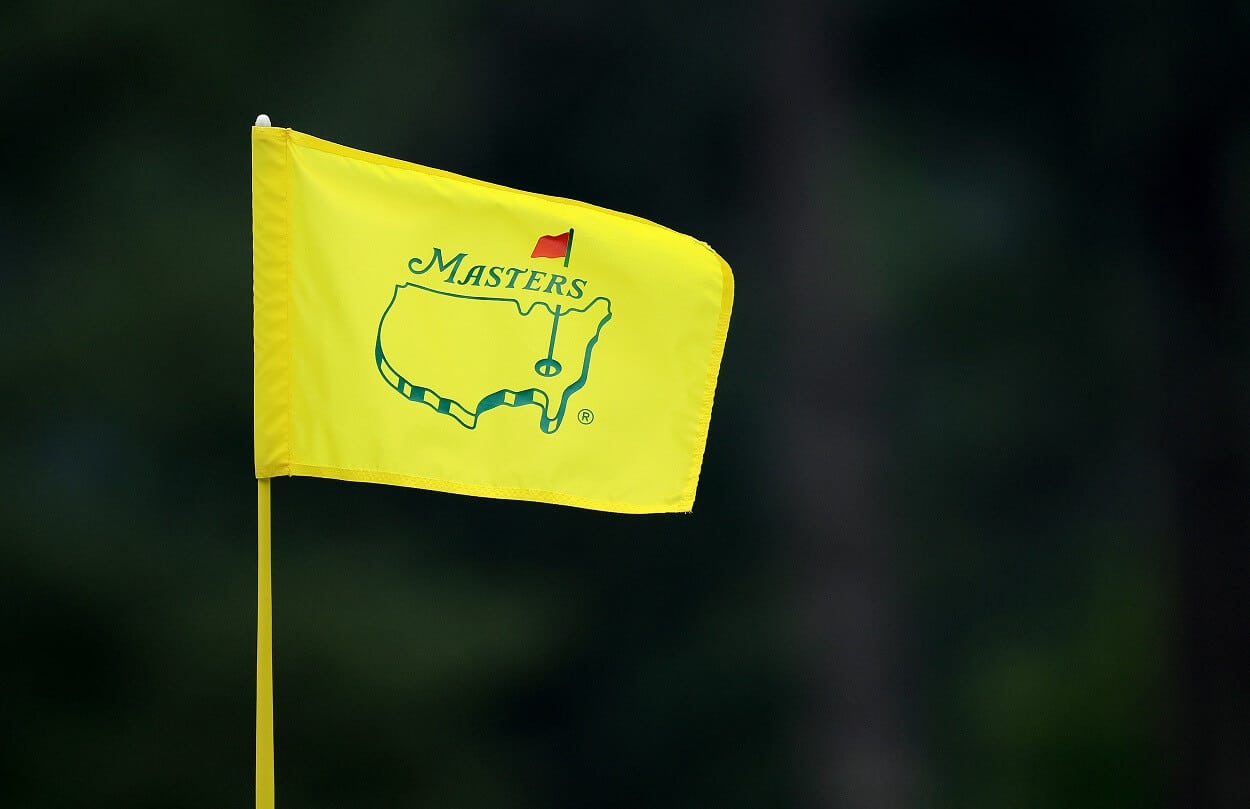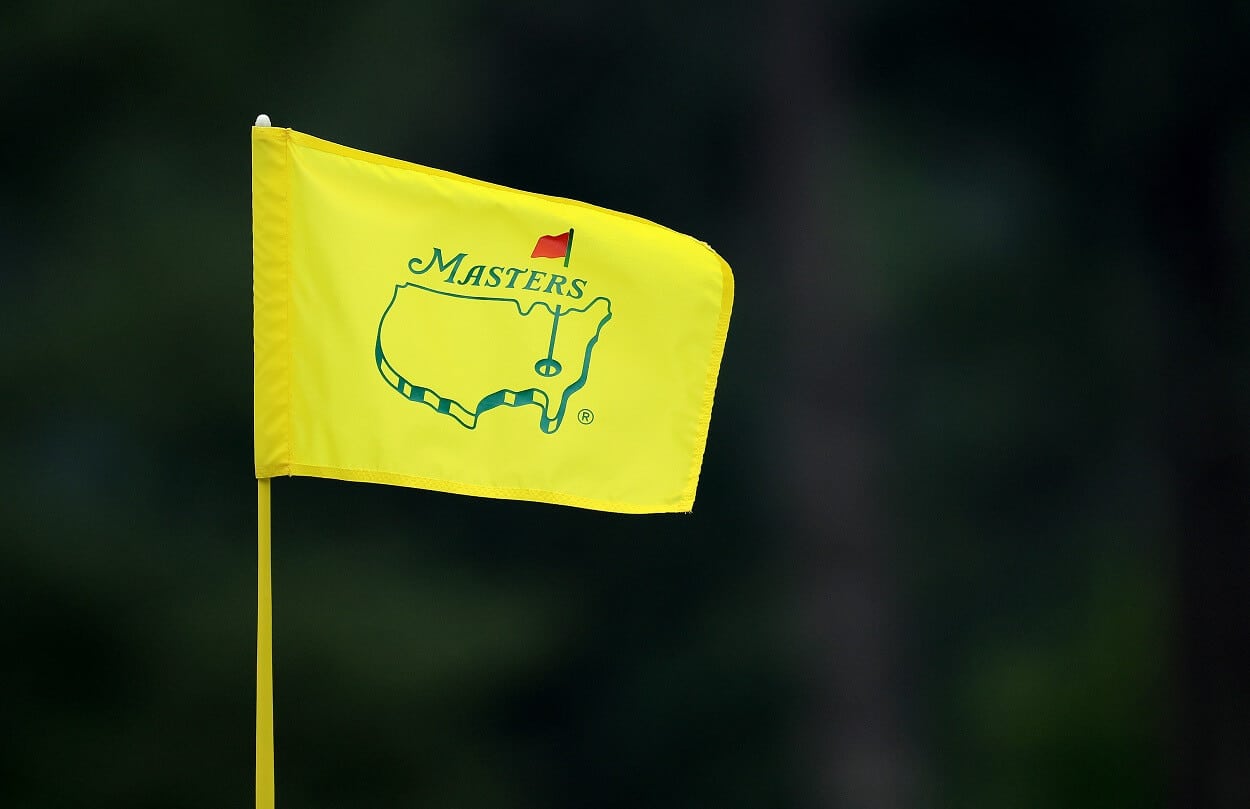 Luke Norris: No. 18
Easily one of the most famous finishing holes in golf, the 18th at Augusta National has played host to so many great Masters moments over the years, and something tells me that "Holly" will play a big part in this 2023 edition.
It's been six years since we've seen a sudden-death playoff at the Masters, but I think that streak ends on Sunday. And if it doesn't, I think whoever wins this tournament — obviously Xander Schauffele — will need to make a birdie on the 465-yard par-4 to win.
Jack Dougherty: No. 13
The par-5 13th hole at Augusta National typically plays as the easiest hole on the golf course. Longer hitters have been able to reach the green in two with just a 3-wood and a mid-iron in years past, but that won't be the case in 2023.
Augusta lengthened the 13th by 35 yards over the offseason, making the tee shot easier but the approach shot much harder to land on the green. Players have already been talking about laying up all four days, which wasn't even an option last year. Mastering (no pun intended) the new layout will be crucial this week.