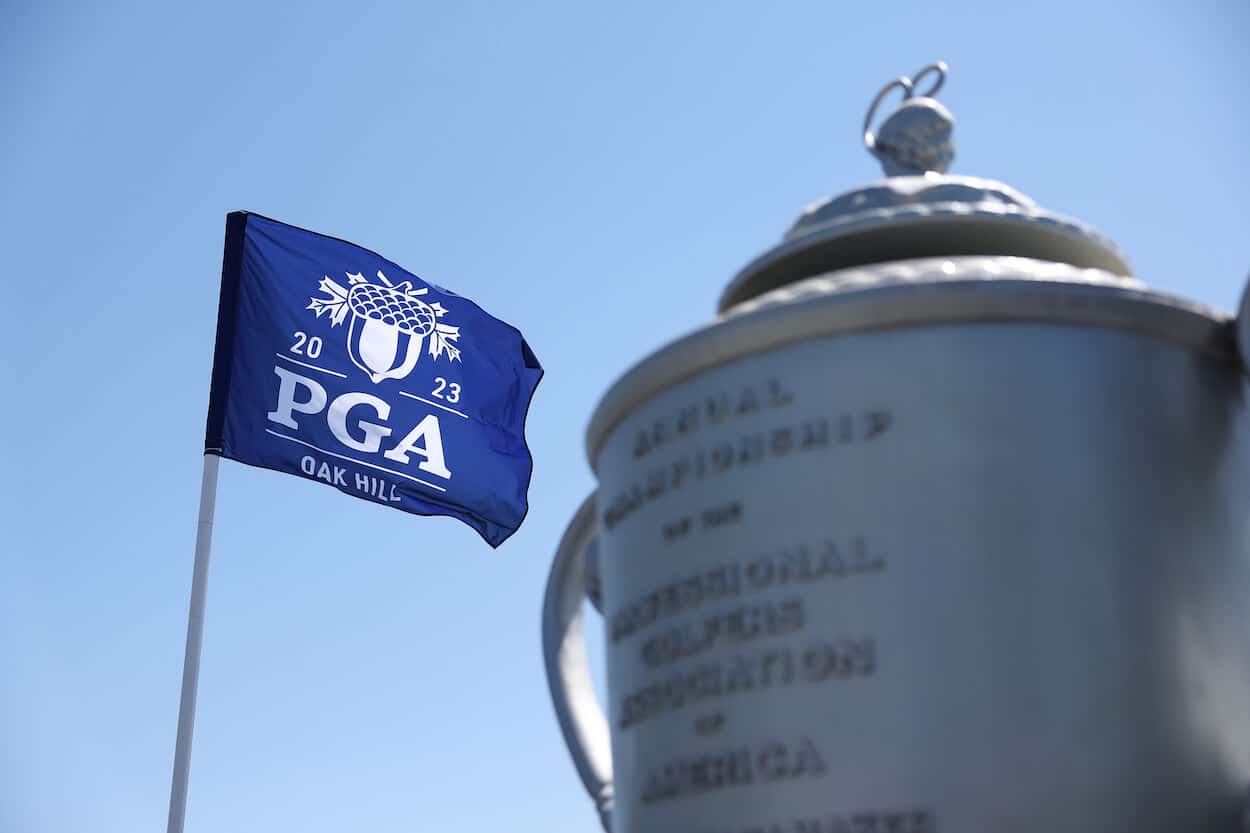 2023 PGA Championship Purse and Payouts: How Much Money Will the Winner Take Home?
How much money is up for grabs at the 2023 PGA Championship at Oak Hill?
The second major championship of the year has finally arrived, as 156 of the best golfers in the world will congregate at Oak Hill Country Club this week for the 2023 PGA Championship. They'll all be fighting for a chance to lift the Wanamaker Trophy and the largest cash prize in tournament history.
So, let's check out the 2023 PGA Championship purse and see how much money the winner will take home.
The winner of the 2023 PGA Championship will bank $3.15 million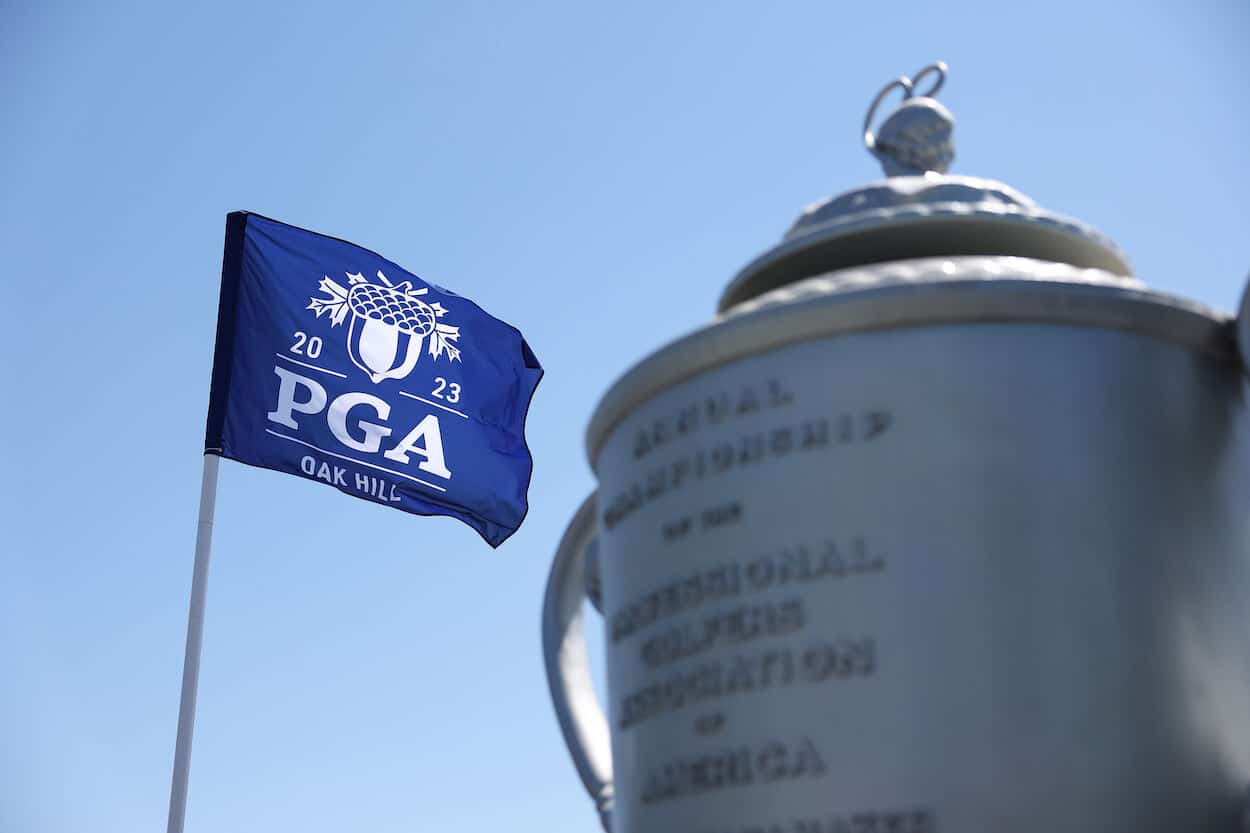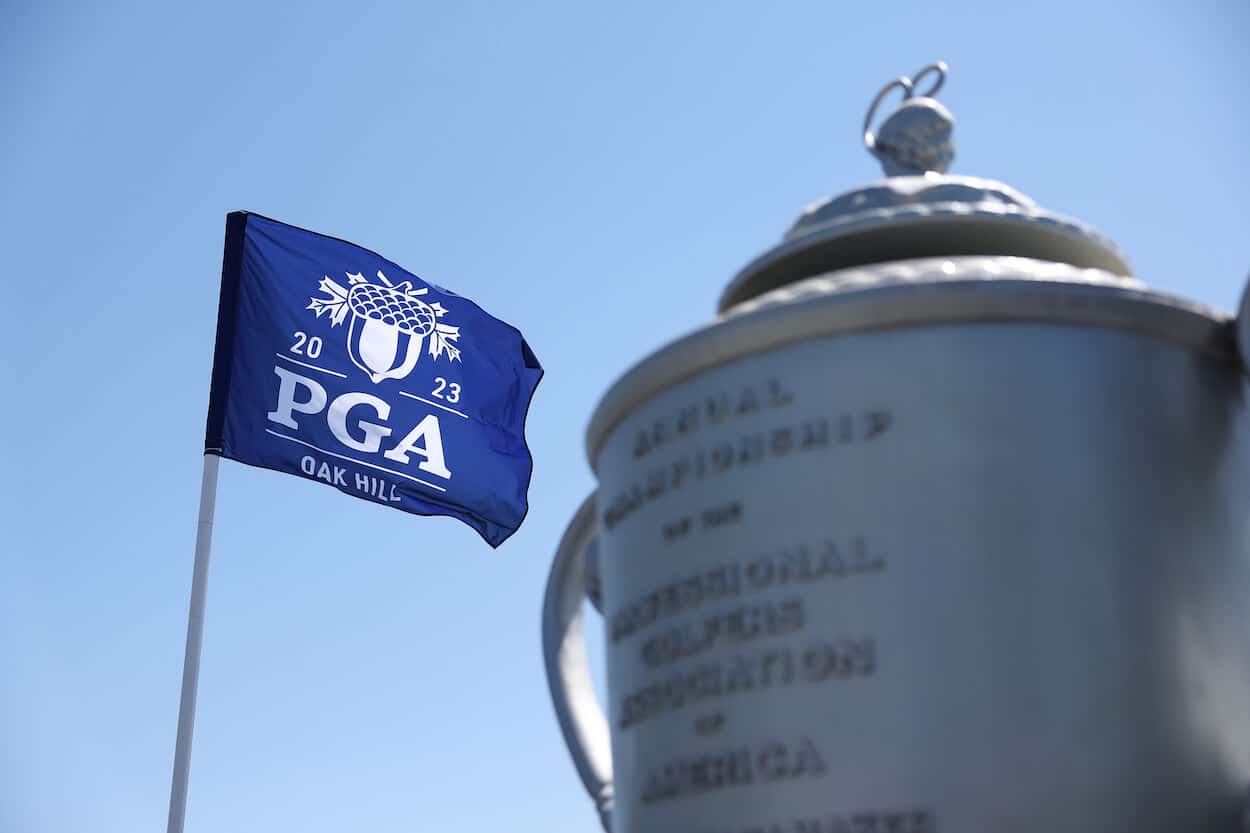 There's no shortage of storylines heading into the 2023 PGA Championship. Will Scottie Scheffler and Jon Rahm continue their dominant play in the elevated events? Can Rory McIlroy snap out of his recent funk and win his first major in nine years? Will the talented group of LIV Golf players be as prevalent on the leaderboard as they were at the Masters last month?
All those questions and more will be answered at historic Oak Hill this weekend.
As for the eventual winner, he'll go with $3,150,000 on Sunday afternoon. That's a touch lower than the $3.24 million Rahm won at the Masters, but it could still be a life-changing payday for the champion at Oak Hill.
2023 PGA Championship purse and payouts
2023 PGA Championship purse: $17.5 million
| Finishing Position | Payout |
| --- | --- |
| 1 | $3,150,000 |
| 2 | $1,890,000 |
| 3 | $1,190,000 |
| 4 | $840,000 |
| 5 | $700,000 |
| 6 | $620,000 |
| 7 | $575,000 |
| 8 | $535,000 |
| 9 | $500,000 |
| 10 | $465,000 |
| 11 | $430,000 |
| 12 | $395,000 |
| 13 | $365,000 |
| 14 | $335,000 |
| 15 | $309,000 |
| 16 | $288,000 |
| 17 | $268,000 |
| 18 | $248,000 |
| 19 | $228,000 |
| 20 | $213,000 |
| 21 | $198,000 |
| 22 | $185,000 |
| 23 | $175,000 |
| 24 | $165,000 |
| 25 | $155,000 |
| 26 | $145,000 |
| 27 | $135,000 |
| 28 | $125,000 |
| 29 | $116,500 |
| 30 | $110,000 |
| 31 | $105,000 |
| 32 | $100,000 |
| 33 | $95,000 |
| 34 | $90,000 |
| 35 | $85,000 |
| 36 | $80,000 |
| 37 | $75,000 |
| 38 | $70,000 |
| 39 | $65,000 |
| 40 | $60,000 |
| 41 | $55,000 |
| 42 | $50,000 |
| 43 | $48,000 |
| 44 | $46,000 |
| 45 | $44,000 |
| 46 | $43,000 |
| 47 | $42,000 |
| 48 | $41,000 |
| 49 | $40,000 |
| 50 | $39,000 |
| 51 | $38,000 |
| 52 | $37,000 |
| 53 | $36,000 |
| 54 | $35,000 |
| 55 | $35,500 |
| 56 | $35,000 |
| 57 | $34,500 |
| 58 | $34,000 |
| 59 | $33,500 |
| 60 | $33,000 |
| 61 | $32,500 |
| 62 | $32,000 |
| 63 | $31,500 |
| 64 | $31,000 |
| 65 | $30,500 |
| 66 | $30,000 |
| 67 | $29,500 |
| 68 | $29,000 |
| 69 | $28,500 |
| 70 | $28,000 |
| 71 | $27,500 |