Players Championship Purse and Payouts: How Much Money Will the Winner Take Home?
The 2023 Players Championship is officially here, as 144 of the world's best will make the trek to TPC Sawgrass this week and battle it out for the largest cash prize in PGA Tour history. That's right, the Players Championship will feature the largest purse and the largest winner's payout we've ever seen in professional golf.
No pressure, right?
Let's check out the record-setting purse for the 2023 Players Championship and see how much money the winner will take home on Sunday afternoon.
The winner of the 2023 Players Championship will bank a record $4.5 million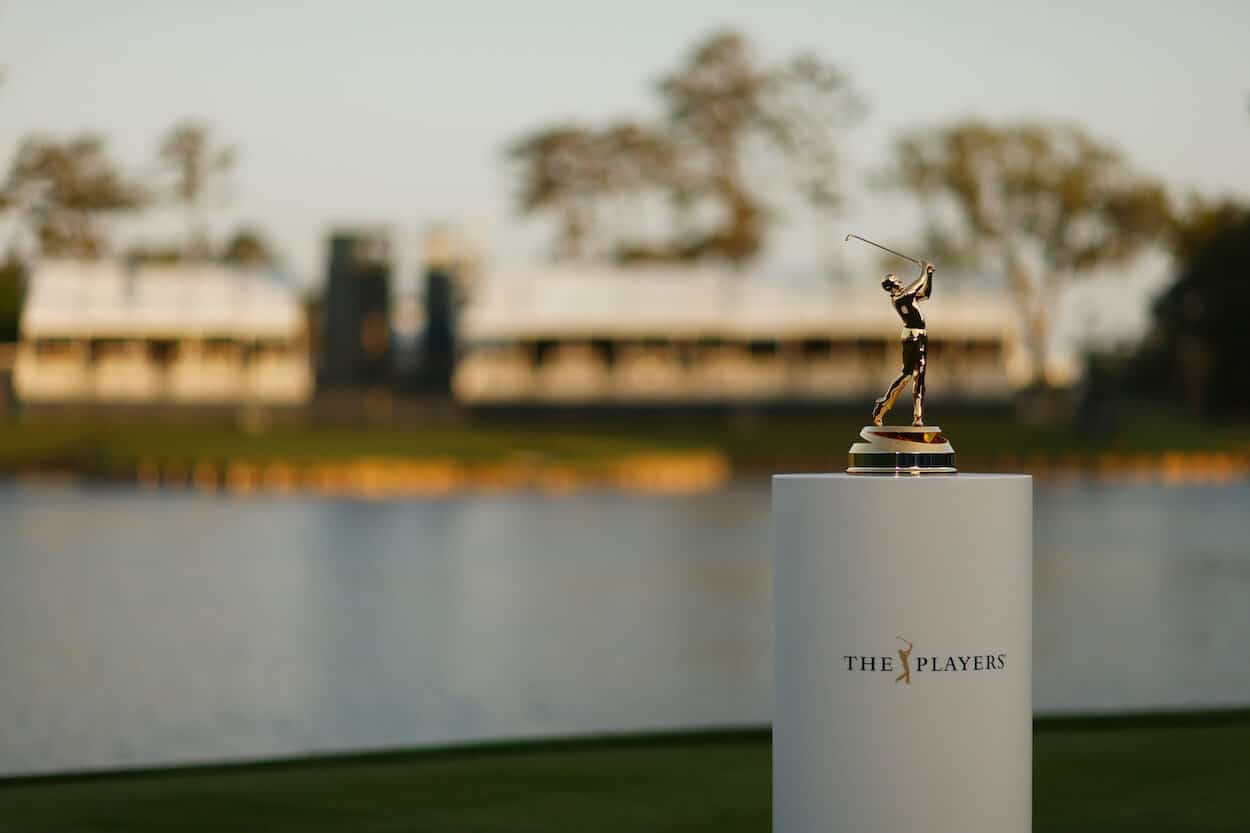 Call it a concerted effort to reward the best golfers in the world. Call it a direct response to LIV Golf's monstrous signing bonuses and purses. Whatever you call it, the PGA Tour is offering more money to its players this season than ever before.
The Tour added 17 elevated events (including major championships) to the schedule this season, most of which carry purses of $20 million. The Players Championship, though, is the largest of them all.
In 2023, the purse for the Players Championship is set at $25 million, which is the most lucrative purse in PGA Tour history. The 2022 Tour Championship offered a purse of $70 million with a winner's share of $17 million, but that's not an official PGA Tour event.
The winner of the Players Championship will go home with a record-setting $4.5 million prize. For reference, the previous high was $3.6 million. Not even LIV Golf is offering that much money for the winner of a tournament. All individual winners on the rival tour this year will bank $4 million.
2023 Players Championship purse and payouts
| Finishing position | Payout |
| --- | --- |
| Winner | $4,500,000 |
| 2 | $2,725,000 |
| 3 | $1,725,000 |
| 4 | $1,225,000 |
| 5 | $1,025,000 |
| 6 | $906,250 |
| 7 | $843,750 |
| 8 | $781,250 |
| 9 | $731,250 |
| 10 | $681,250 |
| 11 | $631,250 |
| 12 | $581,250 |
| 13 | $531,250 |
| 14 | $481,250 |
| 15 | $456,250 |
| 16 | $431,250 |
| 17 | $406,250 |
| 18 | $381,250 |
| 19 | $356,250 |
| 20 | $331,250 |
| 21 | $306,250 |
| 22 | $281,250 |
| 23 | $261,250 |
| 24 | $241,250 |
| 25 | $221,250 |
| 26 | $201,250 |
| 27 | $193,750 |
| 28 | $186,250 |
| 29 | $178,750 |
| 30 | $171,250 |
| 31 | $163,750 |
| 32 | $156,250 |
| 33 | $148,750 |
| 34 | $142,500 |
| 35 | $136,250 |
| 36 | $130,000 |
| 37 | $123,750 |
| 38 | $118,750 |
| 39 | $113,750 |
| 40 | $108,750 |
| 41 | $103,750 |
| 42 | $98,750 |
| 43 | $93,750 |
| 44 | $88,750 |
| 45 | $83,750 |
| 46 | $78,750 |
| 47 | $73,750 |
| 48 | $69,750 |
| 49 | $66,250 |
| 50 | $64,250 |
| 51 | $62,750 |
| 52 | $61,250 |
| 53 | $60,250 |
| 54 | $59,250 |
| 55 | $58,750 |
| 56 | $58,250 |
| 57 | $57,750 |
| 58 | $57,250 |
| 59 | $56,750 |
| 60 | $56,250 |
| 61 | $55,750 |
| 62 | $55,250 |
| 63 | $54,750 |
| 64 | $54,250 |
| 65 | $53,750 |